This cheesy bread makes a great side to winter's soups and stews or toasted with butter for breakfast or a snack.
By Katherine Sacks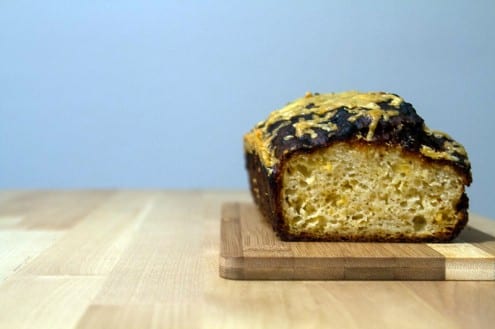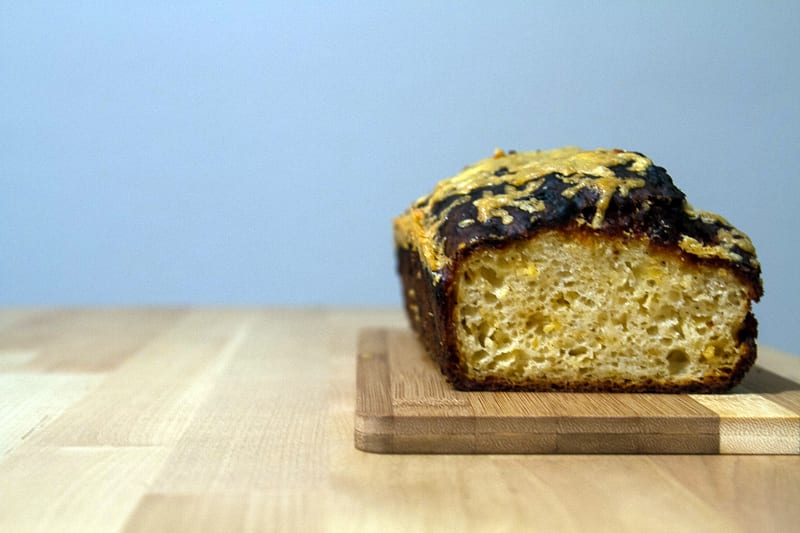 Apple-Gouda Quick Bread
This cheesy bread makes a great side to winter's soups and stews or toasted with butter for breakfast or a snack.
Ingredients
1¾ cups all-purpose flour
½ teaspoon baking powder
½ teaspoon salt
¼ cup apple cider
½ cup yogurt
? cup canola oil
1 egg
2 tablespoon brown sugar
1 cup grated apple
1 cup, plus 3 tablespoons gouda, grated
Instructions
Preheat oven to 350°F. Lightly grease an 8×4 loaf pan and set aside.
Combine the flour, baking powder, and salt in a medium bowl.
In a separate bowl, mix together the apple cider, yogurt, oil, egg, and sugar until well blended.
Add in the grated apple and the flour mixture. Stir in the 1 cup of gouda in three additions.
Evenly pour the batter into the greased pan and bake for 45 to 50 minutes.
Sprinkle the remaining cheese on top and bake for another 5 to 10 minutes, until the cheese has melted.
Cool, slice, and serve.