Just as delicious as an apple fritter donut, this bread has a layer of diced apples in the middle and on top. Pull it out of the oven, top with glaze and then try to patiently let it cool.
By Angie Wright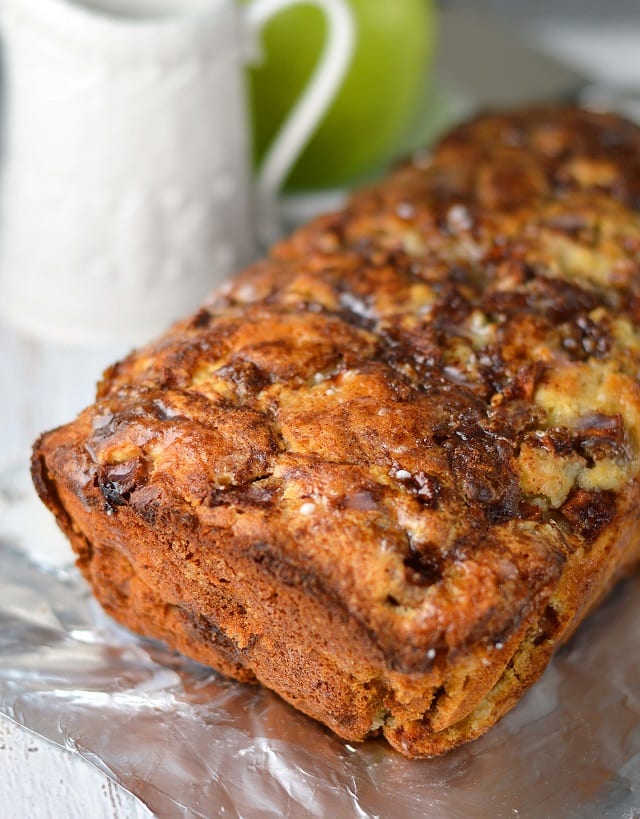 Donuts are right up there with cake in my books.  I don't eat them often though, soley due to the lack of donuts I can find in town.  However, when I do seek them out I go straight for the apple fritters.
Every time I have one I'm left to wonder…  Are we sure there's actually apples in here?
This apple fritter bread is everything my favorite donut is lacking.  There's a layer of diced apples in the middle and on top so no shortage here!  I will have one slice.  one!
See Also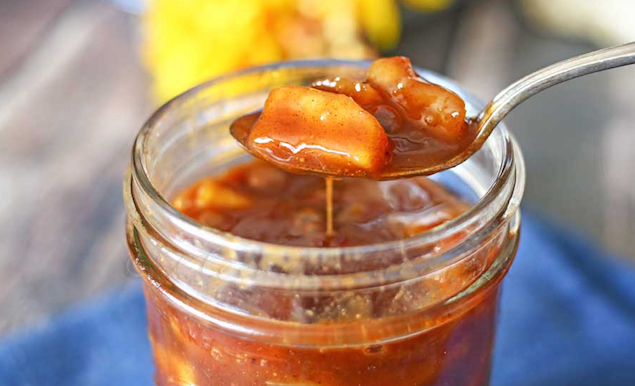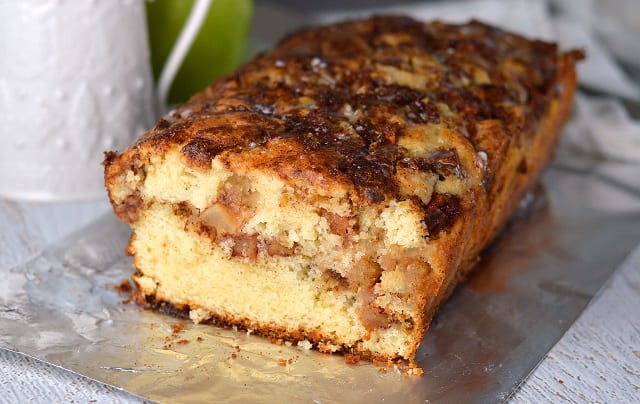 Another thing I love about this is the glaze.  I pour it on while it's still a bit warm so it soaks in a little but still leaves that glossy shine on top.
You'll need to let the loaf cool before slicing.  Believe me, it's hard!  Another tip:  Don't skip the foil.  It makes lifting the loaf out so much easier.

Apple fritter bread
Just like an apple fritter donut, this bread has diced apples and great spice. Once baked, top with glaze and then patiently let it cool as it soaks it.
Recipe Type:
Baking, Breakfast
Ingredients
1 tsp cinnamon
¼ cup brown sugar
For the apple layer
2 cups finely chopped apples. I used 2 granny smith
2 tbsp. brown sugar
1 tsp cinnamon
For the bread
½ cup butter, softened
¾ cup sugar
2 eggs
1 tsp vanilla
1½ cups flour
2 tsp baking powder
¼ tsp salt
½ cup milk
For the glaze
½ cup powdered sugar
1-2 tbsp. milk
Instructions
Preheat the oven to 350 degrees. Line a 9x5 loaf pan with foil leaving some over hang and spray lightly with cooking spray.
In a small bowl, combine the cinnamon and brown sugar. In another bowl, add the chopped apples, cinnamon and brown sugar.
Cream the butter and sugar in a large mixing bowl until light and fluffy.
Add the eggs and vanilla and stir until fully combined.
Stir in the flour, baking powder and salt.
Slowly add the milk and mix until smooth.
Pour half the batter in the pan. Sprinkle half the brown sugar and cinnamon mixture over top and half the apples.
Pour the remaining batter, cinnamon mixture and the remaining apples. Press the apples lightly into the batter.
Bake for 50-55 minutes or until a toothpick comes out clean.
Whisk the powdered sugar and milk. Pour over the bread.
Cool before slicing.
Angie Wright
It's no surprise to most that Angie loves cake. In fact, she has labeled most Friday's around her home Cake Friday. She have three built in taste testers, my husband and two kids. She resides in Northern BC and loves to travel, trying new recipes, and baking. She may not be an expert on everything cake, but she knows a lot and has the extra ten pounds to prove it.