Brady Evans with some slow cooked oats that might just become your favorite food too.
By Brady Evans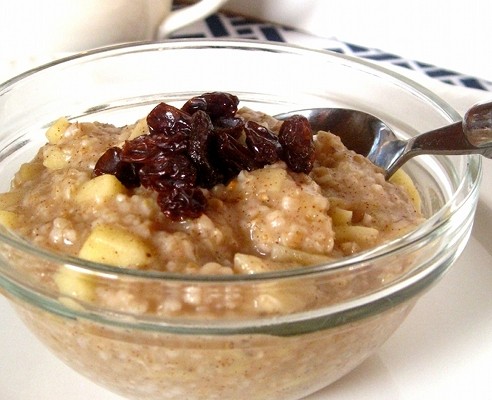 What makes a food your favorite food? Is it the way it tastes or how frequently you eat it?
For instance, I love oatmeal.  If I didn't, I wouldn't eat it as often as I do. But I do think I like the way ice cream tastes better, so if it's based purely on taste, I'll have go with the ice cream as my favorite.
If favorite food is based on frequency, though, oatmeal is the winner hands down. Nearly every morning I have it for breakfast.  Just old fashioned oats, cooking for 2 minutes, left to sit for 5 minutes or so, nuked again for 30 seconds and then sprinkled with cinnamon.  Lots of cinnamon.  Borderline cinnamon challenge amounts.  And if I don't have that for breakfast, you betcha it'll be my afternoon snack.  And dessert?  Oatmeal + peanut butter.  I adore it.  Too much.
I truly don't enjoy sweets in the morning so I reduced the amount of sugar going on in this recipe.  I also bulked up the amount of fruit and I liked both changes a lot (although I've never tried the original ATK version seen here).
Steel Cut Oats with Apples and Raisins (2 servings)
2.5 cups (6.25dl) water, divided
1/2 cup (1.25dl) steel-cut oats
¼ tsp. salt
¼ tsp. ground cinnamon
1 apple, peeled, cored and chopped
2 T raisins
1 tsp packed brown sugar
1. Spray a medium saucepan with cooking spray and heat to medium.  Add oats and toast 2-3 minutes until fragrant.  Remove from pan.  Bring 2 cups (5dl) of water to a boil.  Stir the toasted oats.  Reduce the heat to medium-low and simmer gently thick, about 20 minutes.
2. Stir in the salt, cinnamon, apple, and brown sugar.  Continue to simmer, stirring occasionally and adding the additional water until the mixture is thick and oats are tender.  This will take about 10 more minutes.  Remove from the heat and let stand 5 minutes before serving.  Top with 1 tablespoon of raisins per bowl.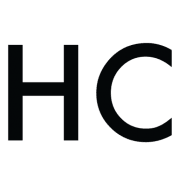 Brady Evans
Brady Evans is a cook who specializes in stretching cooking boundaries towards a more healthy lifestyle. She loves making recipes with unexpected ingredients and share her passion for cooking through her very successful and mostly-vegetarian blog, Branny Boils Over.