This twist on the classic potato chip is crispy, sweet, tangy and salty all at once, with a bit of smokey heat that is simply irresistible.
By Carolyng Gomes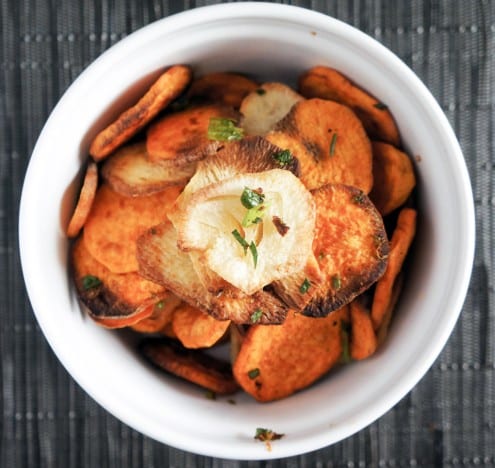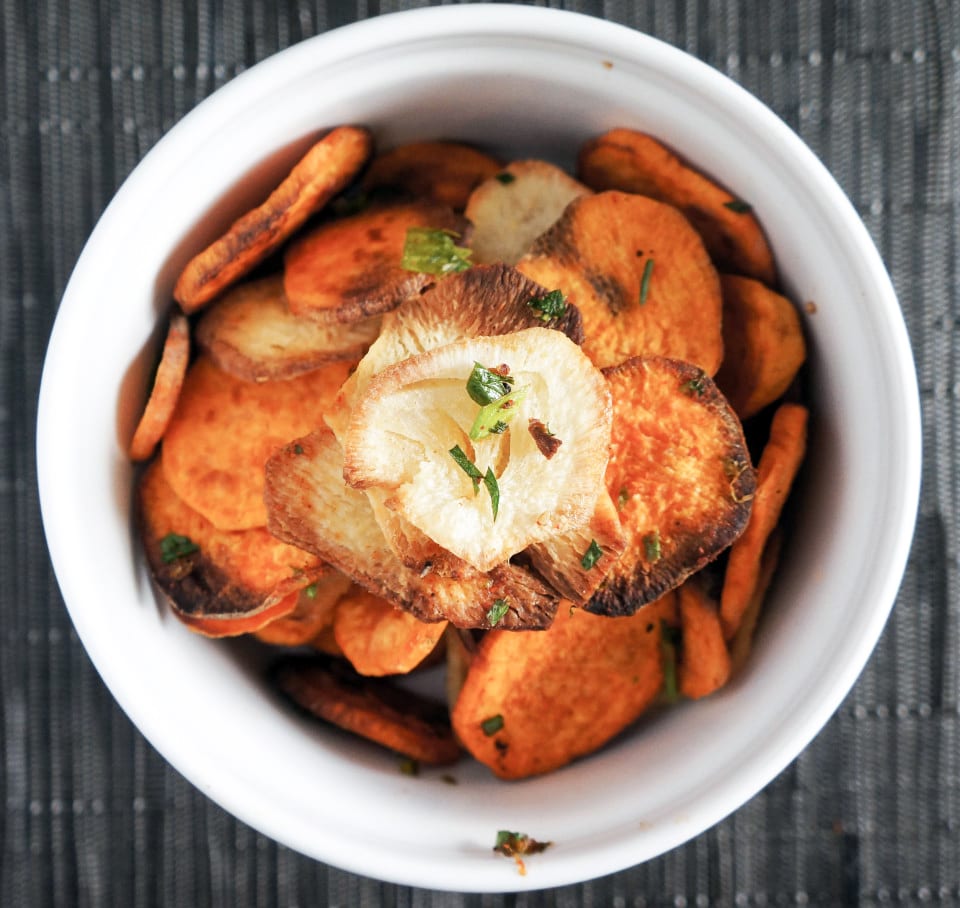 Ancho Lime Sweet Potato and Yucca Chips
This twist on the classic potato chip is crispy, sweet, tangy and salty all at once, with a bit of smokey heat that is simply irresistible.
Ingredients
1 yucca, peeled
2 small sweet potatoes, peeled
2 tbsp avocado oil
1 tsp salt
1 tsp black pepper
zest and juice of ½ lime
¼ tsp cayenne
½ tbsp ground ancho
½ tbsp packed parsley, chopped
Instructions
Preheat oven to 400F.
Using a mandolin slice cassava and sweet potatoes ? inch thick.
Place chips in a bowl with avocado oil, salt and pepper. Toss to coat.
Place chips in a single layer on a baking sheet fitted with silpat mat or parchment paper.
Bake chips on each side for 7 minutes, or until crisp.
In same bowl used before add lime juice, zest, cayenne, ancho and parsley.
Toss hot chops in bowl with lime mixture.
Enjoy hot.