Chef Sasu Laukkonen, chef at NORTH 2014, is passionate man who dedicated his heart to the kitchen at a young age. Join him as he creates pure food representing Finnish Cuisine.
By Annelise McAuliffe
For Michelin-starred Chef Sasu Laukkonen, the favorite part of his busy day is right before service begins, before the ticket machines start spitting out the roll of paper, before servers are whirring in and out of the kitchen, and before orders are being fired. The calm before the storm. That brief moment of mis en place, where everything is supposed to be in its place, clean, standing at attention just waiting to jump into action at the first sign of hungry eaters.
This September Chef Sasu, chef and partner of Chef & Sommelier, in Helsinki, Finland will be headed to New York City to cook up a storm at NORTH Festival. Looking forward to the bustling atmosphere of the Big Apple, Sasu's number one place to eat while he is visiting the foodie hotspot is Acme, to enjoy the creations of Danish chef Mas Refslund.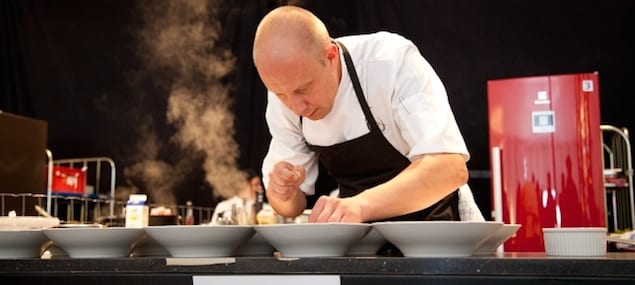 finland.fi
At the young age of three, Sasu felt very strongly about deciding his life-long career path. Torn between two rigorous and creative passions of being a concert pianist or a chef, the latter eventually won out later in his life. Despite such early dedication, Chef Sasu strives to "keep it real" in the kitchen. Showcasing clean flavors and cooking, Sasu hopes to share authentic pure cuisines that is so close to his homelands's heart while at the Nordic food festival.
Join us at the NORTH pop up on the Bowery for an exciting dinner with inspiring Scandinavian cooking and delicious drinks. Chef Sasu Laukkonen will engage all in a beautiful culinary experience that takes us on a journey to the home of his acclaimed restaurant Chef & Sommelier in Helsinki.
Date – September 15, 2014
Time – 7pm-11pm
Where – NORTH Pop Up, 168 Bowery, New York, NY 10012
How – Tickets include a multi course menu prepared by chef Laukkonen, welcome drink, wine menu, water and coffee.
Buy your ticket here:
For a more casual, hands-on day, join Sasu for a fun and informative cooking adventure. Chef Sasu Laukkonen is as obsessed with grandma's cooking as we are. Through instructions and inspiration, he will lead you down the road of traditional Nordic food – you will gain hands on experience from working side by side with one of the most talented chefs that Finland has ever produced.
Date – September 13, 2014
Time – 12pm-3pm
Where – International Culinary Center, 462 Broadway, New York – 10013
How – 3 hour Finnish cooking class led by chef Sasu Laukkonen of Finland, presented by Visit Finland
Buy your ticket here: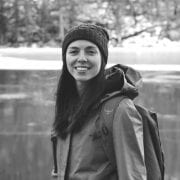 Annelise McAuliffe
Mandatory family outings to the Detroit farmers' market and nightly home-cooked meals cultivated Annelise's respect and curiosity for food. A graduate of The Culinary Institute of America, she spends her free time in New York City recipe testing, eating breakfast all day, and dreaming up international culinary adventures.