Simone Van Den Berg couldn't get a table at Restaurant De Kas in Amsterdam back in 2001 when it first opened. Ten years later, De Kas is still delivering good quality food – and you can now finally make a reservation.
Text And Photos By Simone Van Den Berg

If you're in Amsterdam (and let's face it; if you were to go and visit the Netherlands you would definitely go to Amsterdam right?) I would highly recommend you pay a visit to one of the restaurants that Amsterdam has, called De Kas. De Kas literally means greenhouse and in fact the restaurant is built in an old greenhouse that was on the nomination to be torn down. It was old (from 1926) and in serious need of repair. Top chef Gertjan Hageman managed to turn this old beautiful building into something rather special and in 2001 the restaurant was opened and has been a success from day one. I remember we wanted to book a table, it must have been in 2001 or 2002 just after they had opened and it was completely impossible to book a table for the next months!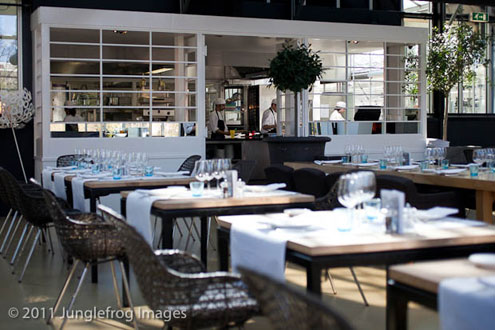 That excitement has died down a bit and you can actually get a table now, which is a good thing. A friend and I decided to meet for lunch here and as you can see in the photos it was a gorgeous spring afternoon with lots of light. Because there are so many windows still from the original greenhouse the light in this restaurant is phenomenal and beautiful. And so is the food, which is mostly from their own vegetable garden (part of the greenhouse is still used as such) and fresh and delicious. They always serve a fixed meal; lighter for lunch and a little more extensive for dinner. You can also book the chef's table if you want. We had three small dishes for starters which was a tempura with risotto and clams, grilled salmon and a sort of paksoi (I keep forgetting the name). Our main course was halibut with spinach and caramelized onions. Our dessert… well that was easily the best one I had in a long time and it was a trifle of rhubarb and homemade yogurt icecream.. And it looks pretty too don't you think?
De Kas is open
Monday to Friday
for lunch and dinner. Saturday
for dinner only.
See Also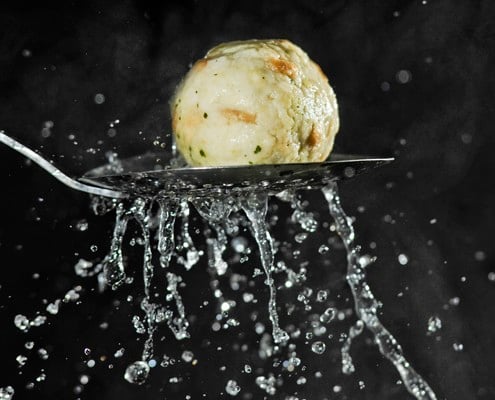 Closed on Sundays

The kitchen is open:
lunch: 12 am – 2 pm
dinner: 6.30 pm – 10 pm
Address
Kamerlingh Onneslaan 3
1097 DE Amsterdam
T +31 20 462 45 62
E info@restaurantdekas.nl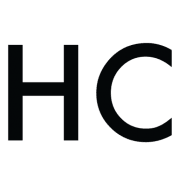 Simone Van Den Berg
Simone van den Berg is a Netherlands based freelance food photographer and food blogger. She has a passion for cooking, food and travel, which she shares on her blog Simone's Kitchen and of course right here on Honest Cooking.