Crunchy on the outside, chewy on the inside, these golden cookies are so versatile and can serve as an inspiration to some of your old favourite desserts.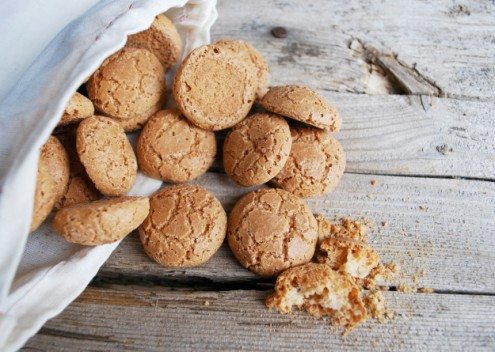 Amaretti are Italy's answer to the French macaron. Crunchy on the outside, chewy on the inside, these golden cookies date back to the Renaissance in Sarrono, just north of Milan. Like a French macaron, they can be found sandwiched between ganache or jam, but most often they are consumed plain. Amaretti though, have a much deeper almond flavour and colour and don't have the characteristic "feet" of a traditional macaron. While they aren't particularly difficult to make, they are also quite inexpensive to purchase and most Italians tend to buy them by the tin.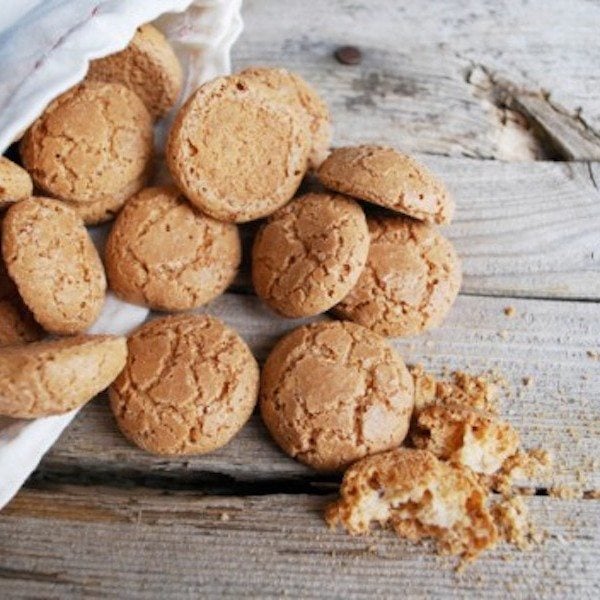 Michelle Rose
Ingredients
350

g

almond flour

350

g

sugar

150

g

egg whites

40

ml

amaretto liquor

or to taste
Instructions
Preheat oven to 350F

Whip egg whites to firm peak

Fold in sugar and almond flour, then amaretto. Don't worry if your whites deflate, they are meant to.

On a parchement lined baking sheet, spray with non stick cooking spray.

Using a piping bag or teaspoon, place mounds of dough on sheet, leaving room for the cookies to spread. Sprinkle tops with sugar

Bake until golden brown. About 15 minutes

Enjoy!
Michelle Rose
After quitting her job, Michelle packed a bag and set off on a four year trip around the world. The one souvenir she brought back: a love of food and cooking. Taking a cooking class while traveling is the only thing that weighs nothing and stays with you forever. Returning home, she enrolled in the Pastry Arts program at the French Culinary Institute in New York City and has worked in some of North Americas finest restaurants and pastry shops. She currently resides in Toronto where she chronicles her travels and recipes on her blog Sweet Escapes.