Bria Helgerson with a great recipe for almond financiers with grapefruit curd. Afternoon tea, anyone?
By Bria Helgerson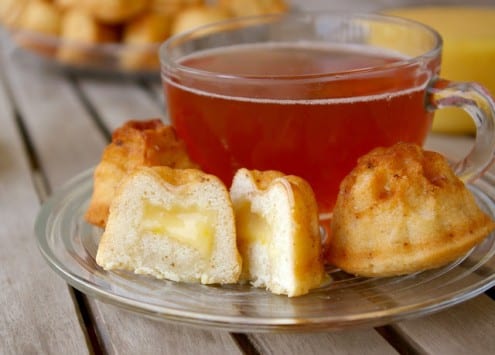 In the midst of winter, citrus fruits are at their finest, and what better way to preserve their glory than turning them into curds. Forget lemon curd, that's boring, how about blood orange, meyer lemon, or even better, grapefruit? Pair the tangy, tart curd with some delicate almond financiers, and you will have a great excuse to put on a pot of tea, kick back and take a few minutes out of your busy day to just relax.
Afternoon Tea - Almond Financiers with Grapefruit Curd
The perfect afternoon tea recipe from Bria Helgerson. Almond Financiers with Grapefruit Curd.
Author:
Bria Helgerson, adapted from Bon Apetit and Ina Garten
Ingredients
Almond cakes
2 tablespoons unsalted butter, melted
1 cup almond meal
1⅔ cups confectioners sugar
½ cup all purpose flour
⅛ tsp salt
¾ cup egg whites
¾ cup unsalted butter, melted and cooled
Grapefruit Curd
zest of 1 grapefruit
zest of 1 lemon
1½ cups sugar
4 oz unsalted butter, softened
4 eggs
6 tbl grapefruit juice
2 tbl lemon juice
pinch of salt
Instructions
Almond Cakes
Preheat oven to 450 degrees F. Using the 2 tablespoons of melted butter, lightly grease your financier tins, or miniature bundt cake pan. Place pan in freezer to let butter solidify.
In a large bowl, mix together the almond meal, sugar, flour, and salt. Add the egg whites and stir with a rubber spatula until just combined. Add the melted butter, and mix to combine. Spoon the batter into molds, filling ¾ the way full.
Bake the cakes for about 5 minutes (if using a miniature bundt pan, about 7 minutes if using traditional financier molds). Turn oven temperature down to 400, and bake for an additional 5 minutes (7 minutes for financier molds). Turn oven off completely and let the pan sit in the oven for another 5 minutes (7 for finanicers). Remove cakes from oven, and let cool completely before unmolding.
Grapefruit Curd
In a medium sized sauce pan, off heat, whisk together the sugar, zest and softened butter until it creates a paste. Whisk in the eggs one at a time, then add the juices and salt. Place saucepan over medium-low heat and whisk constantly until mixture reaches 170 degrees.
Transfer to a bowl and place a piece of plastic wrap directly on the curd to prevent a skin from forming. Refrigerate for a few hours, or overnight to firm up.
To Finish
Using a apple corer or large pastry tip poke a hole in the bottom of each financier. Remove the 'core', reserving. Remove a bit of cake from each core to make room for more curd. Pipe a small amount of curd into the financier, and replace the core back into the bottom. This process is similar to filling cupcakes, just upside down. Serve immediately, or freeze for future use.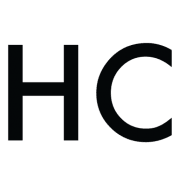 Bria Helgerson
Bria Helgerson is a Chicago based food blogger and pastry school student. Lover of all things sweet and savory, she cooks, bakes, and blogs as she navigates her culinary life at her website These Peas Are Hollow.