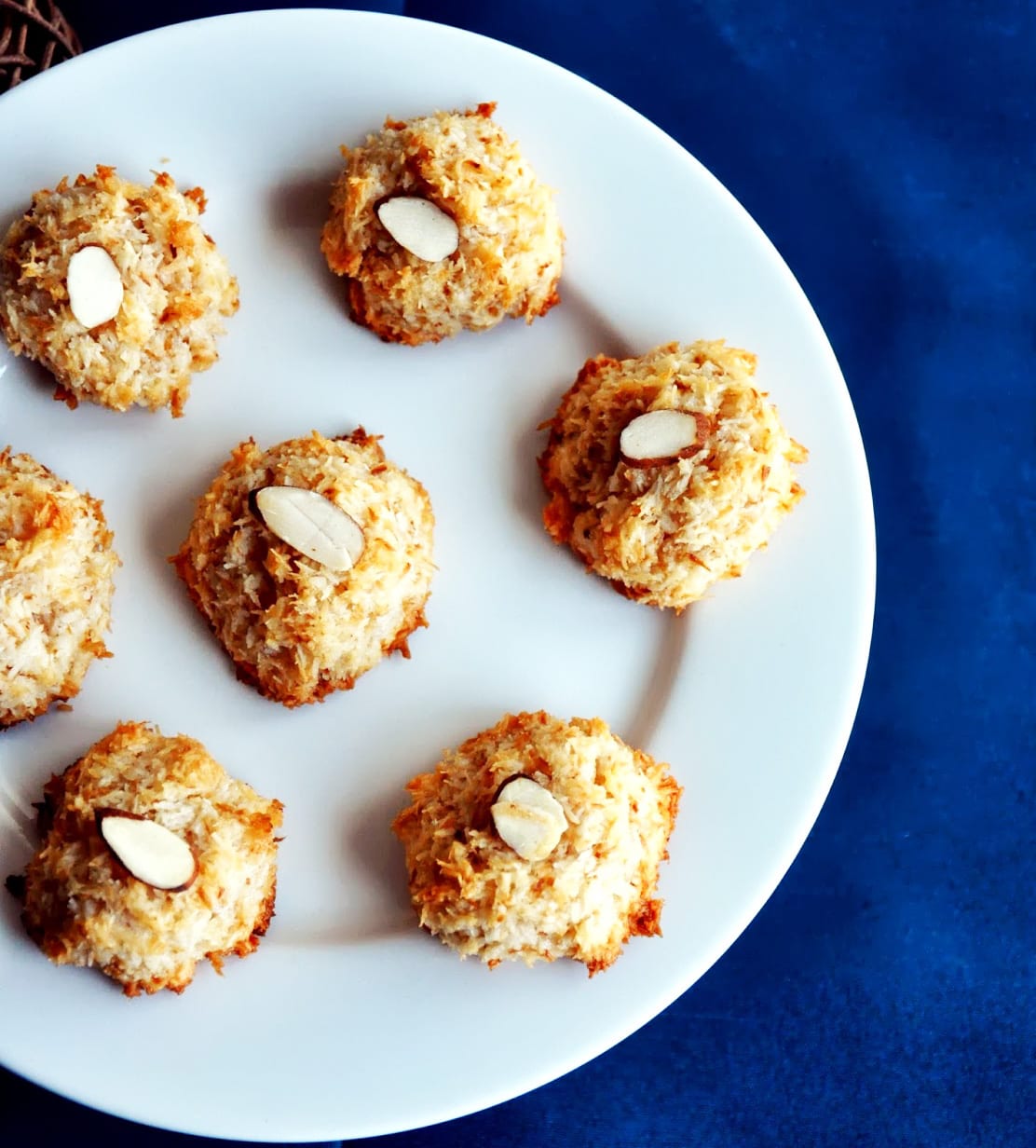 Macaroon cookies are one of the easiest desserts to make at home and they're ready in under half an hour.
By Shuchi Mittal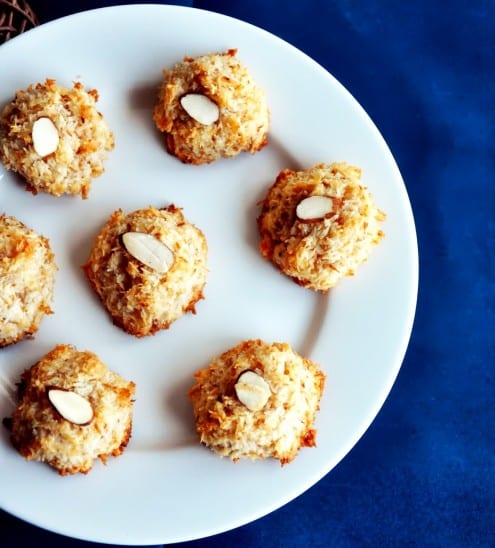 Almond Coconut Macaroons
Macaroon cookies are one of the easiest desserts to make at home and they're ready in under half an hour.
Ingredients
1 ½ cups shredded coconut, unsweetened
½ cup raw almonds, finely chopped or slivered
2 large egg whites
⅔ cup fine brown sugar
1 teaspoon vanilla extract
A pinch of salt
Instructions
Preheat the oven to 350°F. Grease a cookie/baking tray and keep aside
Toast the coconut and almonds in a non-stick pan for 5-6 minutes, till they turn golden brown. Cool to room temperature.
Whisk the egg whites, sugar, vanilla, and salt until the whites and sugar are combined and the mixture turns frothy. Mix the coconut and almonds into the egg white mixture and stir well till the coconut soaks in most of the moisture and forms a thick batter. Shape the macaroons with your hands or a spoon and line them up on the baking tray, approx 1 inch apart. Bake for 15-20 minutes or until golden. Cool completely on a wire rack and enjoy.
Shuchi Mittal
Shuchi cooks with the heart of a poet. Banker turned chef, she runs the 29. Private Kitchen in NYC focusing on social tasting events, dining experiences and small-scale private events. Using simple & wholesome ingredients, she likes to re-invent homemade Indian flavors into modern tapas & small plates. Her dream? To cook, feed, write, and eventually open her own communal dining cafe - with a published recipe book on the stands.