Bill banks on Alaska Coffee Roasting Co. – a Fairbanks original and finds it splendid.
By Bill Walsh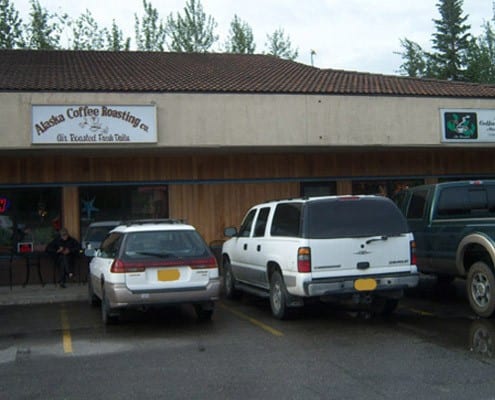 Subject: Alaska Coffee Roasting Co.
Location: Fairbanks, AK
Free WiFi ? : yes
Rating: 5+ [see key]
When the sun does not shine for a good part of the winter, I would imagine that your morning cup of coffee would hold an even greater significance. Hence, it would make sense that Alaskans would be terribly picky about the quality of their brews, not wanting to settle for a coffee that can only offer sparkles of taste instead of an inferno of flavor.
Thus I had heard that in the Golden Heart City of Fairbanks there lay a coffee roaster that made a quality cup of coffee. This roaster was aptly titled the Alaska Coffee Roasting Co. I pulled into the strip mall housing the cafe and roastery one dreary morning, happy to walk in and find a cafe with warm wood and Alaskan-esque art creating a warm ambiance around a sea of wood seating.
I ordered for myself a drip of their Ethiopian Harrar and an espresso of their Milan San Reno. The drip resounded with notes of fuji apple, buttered bisquit, walnut and a palatable sweetness; a hearty and pleasantly-piquant coffee. The espresso, pulled to a medium volume with a dark marbled crema, held notes of jalapeno, bittersweet cocoa, nutmeg, parsley and a little cream. The shots were tasty, though slightly unbalanced (a little too many spicy and bitter notes). The tea is free leaf.
To put it mildly, I thought the ACRC did a pretty good job in delivering a splendid coffee experience. If you happen to be in Fairbanks, stop in at the Alaska Coffee Roasting Co.
 Have a favorite coffeehouse? Tell Bill about it and you could win a free pound of coffee!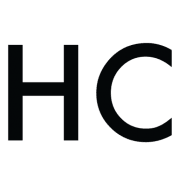 Bill Walsh
Bill Walsh is a contributing writer at Honest Cooking and the fanatic behind the acclaimed Pure Coffee Blog. He gains his inspiration from God, family and coffee, and loves to take each of them on the road as frequently as possible for a solid adventure.