Learn how to whisk olive oils into your cocktails to easily add a smooth finish and to highlight the other flavors in the glass.
The finest olive oils, generally coming from Spain and Italy, can make a simple salad or basic dish rich with flavor. We brought out our favorite bottles of olive oil and mixed them into cocktails for a smooth and pepper finish. Just like like wine, each olive oil has its defining characteristic. Some leave a peppery, burning sensation on the throat. Others smell of fresh cut citrus and ignite the tongue with similar notes on the palate. And in a cocktail? Those same aromas and flavors are used to heighten the flavors and other ingredients found in the glass.
The first step in incorporating olive oil into your bartending game is finding a high quality oil. Oils should be sold in a dark bottle or can so that light cannot degrade the product. Once you have chosen one or a few quality oil, give them a whiff and a taste just like you would a glass of wine. Our bottle had notes of Meyer lemons and warm fall spices on the palate. We used those flavor notes to beginning creating cocktails that would fit the flavor profile.
However, you do not have to get too creative to easily add olive oil to cocktails. One of the easiest ways is to use the oil as a garnish. Emulsified and mixed in or not, olive oil adds a beautiful smoothness to a drink that does not feel greasy or taste like a soggy, dressed salad. The easiest way to add olive oil to a drink? Simply drop it in. As an example, we made a basic martini and used a dropper (a spoon can be used as well) to float olive oil on the surface. (Bonus points if you can make a beautiful pattern on the surface.) The olive oil made the drink ultra smooth and exemplified the olive notes we associate with a martini. Plus, it looks pretty cool. Another cool technique would be to spherify the oil to garnish a drink with olive oil pearls or caviar.
As a final goodbye to summer, we created a cucumber and orange drink with basil. Olive oil and cucumber are a beautiful pair whether in a salad or in a glass. The oil helps to bring out the citrus and herbal flavors in the drink and brings a silky-smooth conclusion to each sip. This drink is not emulsified and will therefor have a shimmery appearance.
Print
Summer's Goodbye
This drink is a refreshing, savory cocktail with beautiful orange and herbal flavors. Try splitting the gin in half and substitute one part with Cointreau.
Author:

PAIR Magazine

Yield:

1

drink

1

x
Category:

Cocktail
2

inches Unpeeled Cucumber (sliced or chopped)

6

large leaves Fresh Basil

1 ounce

Orange juice (

1.5

parts)

1 1/3 ounces

Gin (

2

parts)

1/3 ounce

Simple Syrup (

1

part)

1 ounce

Olive Oil (

1.5

parts)
Instructions
Muddle the cucumber and basil with the orange juice.
Add in the gin, Cointreau (if using), simple syrup, and olive oil.
Shake with ice.
Strain and serve over fresh ice. Garnish with basil or cucumber if desired.
The olive oil in this next recipe comes through much stronger on the nose rather than the texture on the palate. Because an egg white is added, the oil is suspended, or emulsified, with the other liquids. However, if the drink sits for a long period of time, it will begin to separate, but will still taste great. This drink is our ode to the coming fall season. A bright citrus cocktail, but with warm notes from the olive oil and spices.
Print
Lemon Five Spice
This cocktail leans more into fall with warm spices.
Author:

PAIR Magazine

Yield:

1

drink

1

x
Category:

Cocktail
2/3 ounces

Lemon Juice (

1

part)

1 1/3 ounces

Vodka (

2

parts)

1/3 ounce

Honey (

0.5

parts)

1/2 ounce

Olive Oil (

3/4

parts)

1

Egg White
a pinch of Chinese Five Spice (plus extra for garnish if desired)
Instructions
Stir together lemon juice, vodka, and honey.
Add ice, olive oil and a pinch of five spice.
Shake with an egg white until frothy.
Strain and pour into glass, garnishing froth with a sprinkle of additional spice if desired.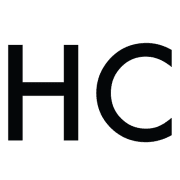 Honest Cooking
The Honest Cooking editorial team handpicks inspiring culinary stories to share with you that we think are beautiful. We strive to create an inspiring place for culinary exploration, salivating recipes, interesting personalities and stories.