Smørrebrød surfaced during the late 1800's and is now being reinvented by Adam Aamann.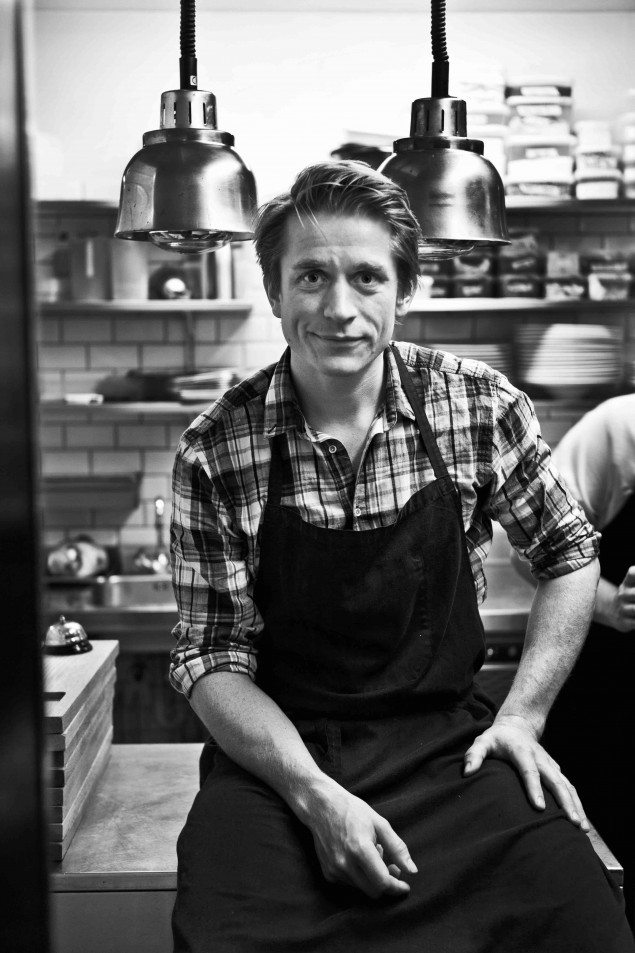 Danish cuisine has for a decade been one of the ruling kingdoms on the gastronomical world map. Delving into the Nordic kitchen, you often look to the modern style of gastronomic powerhouses like Noma, AOC and Geranium, which have all earned their claim to fame through reinventing Nordic dinner cuisine. This sometimes makes you dismiss the rich culture and history behind traditional Danish cooking. The clearest example of this is the classic open-faced sandwiches known as smørrebrød.
The name smørrebrød is derived from the Danish words smør and brød, meaning butter and bread. This dish surfaced during the late 1800's and was the first to ever be exported beyond the boundaries of Denmark. They have long since been a hallmark of the working class lunch. That is, until one man decided to make smørrebrød great again and reintroduced them to the fine dining scene of Danish cuisine. That man was Adam Aamann.
Introduced to quality produce since childhood
The hippie commune where Adam grew up in the 1970s is where his love of food was first cultivated.
"This kind of upbringing introduced me to home grown organic and biodynamic produce. We butchered our own pigs, chickens and sheep, so having a great understanding of where all our meals came from made me appreciate it even more. In our communal home we would often enjoy big lunches where everyone cooked something and we all shared. That was when I understood that the part of Danish cuisine which harbours the most emotions and strongest sense of culture is the lunch", Adam tells Honest Cooking and adds that "Denmark has some amazing fruits and vegetables that are often overlooked."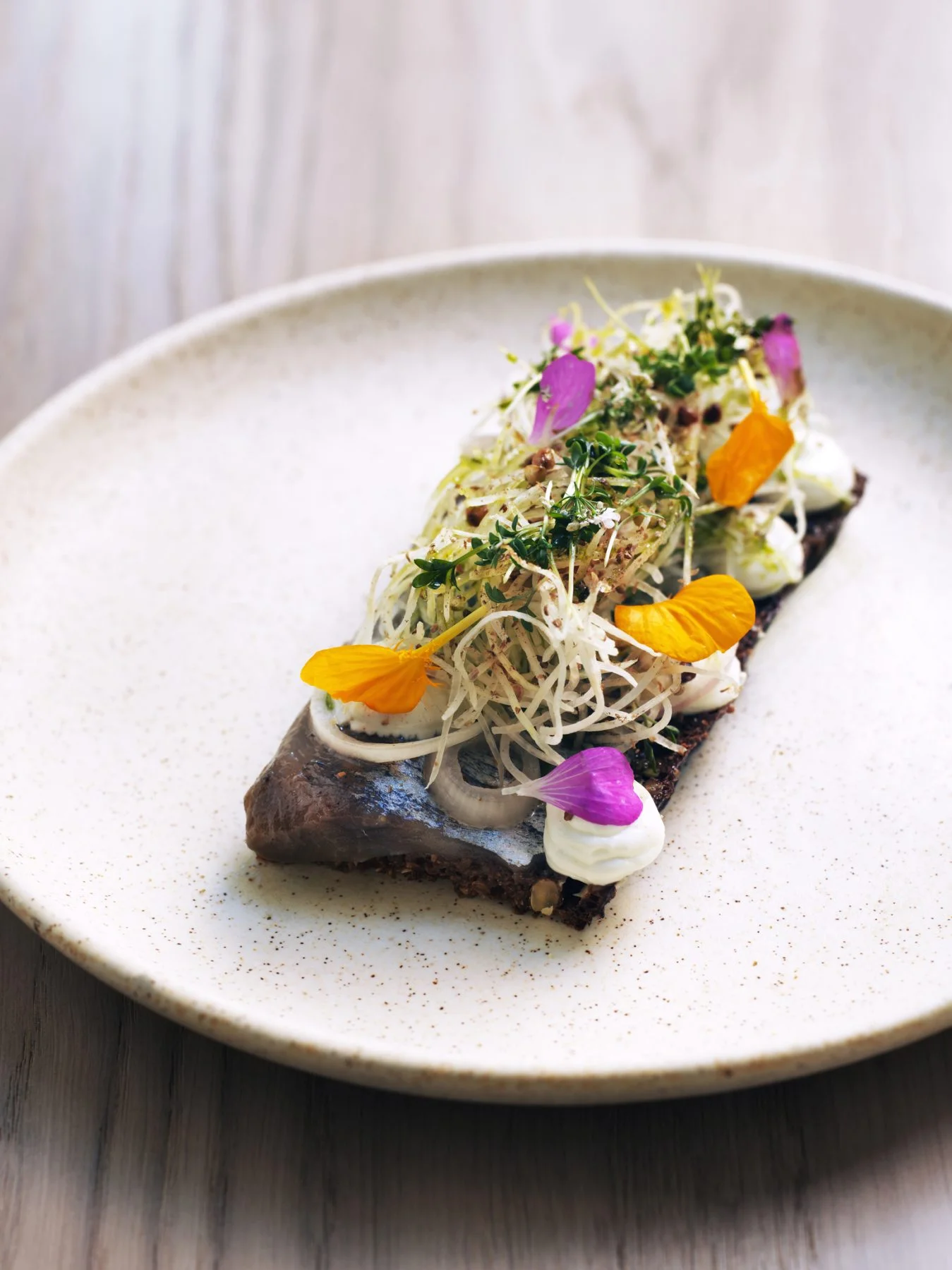 He attributes his interest in food and his later career as a chef to one specific person.
"My mom was the one who guided me to where I am now. From when I was a young boy she could see that I was not meant for academia. She nurtured my passion for food and when it was time for me to go to school, she was the catalyst to make me apply for culinary school. After finishing school I found that the classic Danish lunch menu needed to be reinvented, and the most beautiful way to go about this was with smørrebrød".
The birth of the reinvented smørrebrød
This love culminated in the opening of Aamanns Deli & Take Away in Copenhagen in 2007. This was when Danish fine dining was on the rise and Danish restaurants were collecting international accolades for their original menus. In those times Adam was considered somewhat of a black sheep amongst star chefs in Denmark.
"When I started no one wanted to be involved in lunches, let alone something as basic as smørrebrød. I tried to find chefs to join me in my deli, but most of the people I talked to wouldn't even consider joining me. Many chefs sadly considerid the lunch rush a means to make some extra money whilst the dinner rushes are where they can be creative and unfold. But within the last 3-4 years it has really had a comeback", Adam explains and adds that even Michelin-rated restaurants in Denmark now have their personal take on the classic smørrebrød and that food capitals across the globe are now interested in incorporating it.
"We constantly get inquiries from other countries to help establish a smørrebrød concept for them. I've been a consultant for a restaurant just outside of London who wanted to create Danish smørrebrød, but chefs in Tokyo and France have also tried to launch it."
The difficulty of adapting a Danish classic
Adam often receives these inquires with a skeptical mind. He believes that the success of the smørrebrød is because of the quality Danish produce used—much akin to Italians' use of great local ingredients and knowledge passed down from generations to create their world-renowned dishes.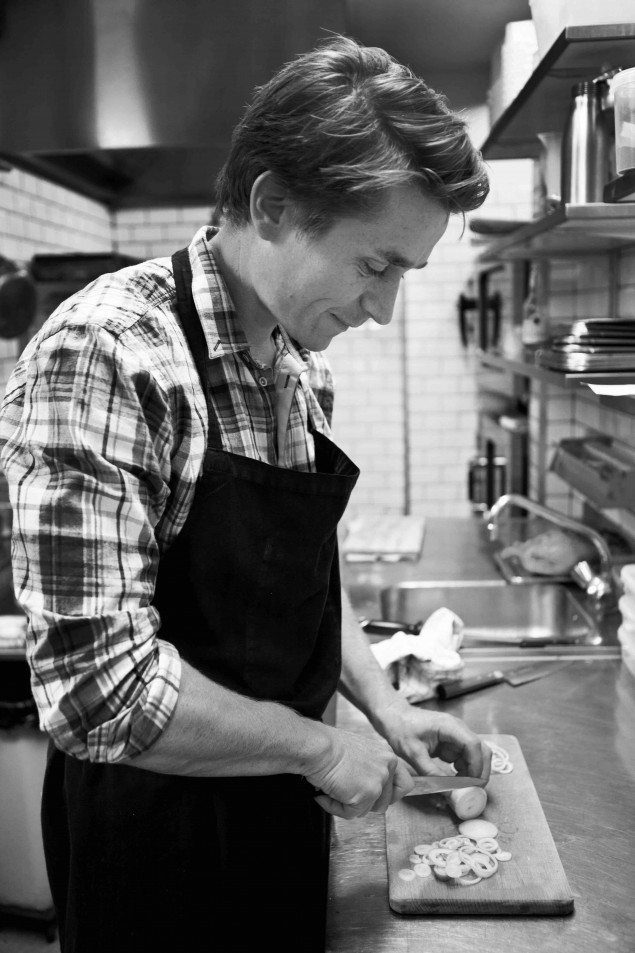 "A lot of international chefs and restaurateurs unfortunately look at the smørrebrød as a fun gimmick they want to recreate, whereas it's actually a thing that is deeply rooted in our agriculture and environment. It's incredibly hard to recreate this. For example I believe that Denmark has some of the best apples in the world, because of our climate, which is the perfect balance of warm and cold that gives the apples their signature flavour. That's why we use apples so frequently. We also get freshly ground flour several times a week. It's hard to replicate the Danish agriculture."
Although replicating the Danish roots of smørrebrød is challenging, a lot of countries have started to create local counterparts for the Danish smørrebrød using their own local ingredients. Barcelona's open-faced pan con tomate with guacamole and Iberian ham being one shining example. Adam sees a definite connection between these new food trends and the Danish smørrebrød.
"Denmark is a country that the gastro-world is definitely eyeing right now, just as America was in the 80's, and South Europe was in the 90's and 00's. This is highly due to our amazing restaurants that top many of the 'best of' lists. One thing that separates our eating habits from many other countries is, that we always prefer to put our ingredients on the bread rather than next to it. For example in France, Italy and Spain you get your bread in a basked next to your charcuterie. Although I don't think it's 100% because of Denmark, the Nordic style has definitely played a pivotal role in other countries' adaption of it", Adam says.
Trends might change but the smørrebrød doesn't
Adam predicts that many of these trends will fade away with time, just as they have done with previous trends. He highlights that even in Copenhagen some of the more hipster-esque establishments have tried to change the smørrebrød too much, which often ends with a nightmare on rye bread.
For Adam the food speaks for itself. He's has never been one to jump on the food trend bandwagon. His love of Danish produce is reflected in the very seasonal nature of his menu. The produce is also the main source of inspiration when it comes to the reinvention of the classics.
"When we create the smørrebrød we always start off by creating a list of the seasonal ingredients and build off of that. It's definitely a group effort when my chefs and I deliberate. For us, the main thing is simply using the seasonal ingredients in a way that preserves the Danish culture. There is plenty of Danish produce to use and we should be proud of that. It's the same as Italians refusing to use olive oil", Adam explains.
The newest part of the growing empire
Love it or hate it, you can't argue that there has been definite success in Adam's approach to cooking. Since opening his flagship deli in 2007, Adam's résumé has been steadily growing.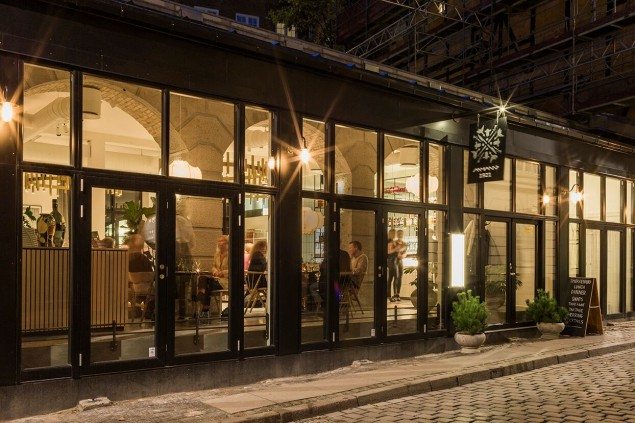 Adam is the host of the Danish national food TV-show "Madmagasinet", a food consultant to other succesfull restaurateurs, author of several cookbooks, the owner of Aamanns Establishment – another lunch diner with a more bodega-like feel, a jam-packed Aamanns in Copenhagen Airport and an 8000 square feet event and conference facility, which has hosted everything from fashion shows and product launches to weddings and large company parties.
The newest kid on the block is Aamanns 1921; a restaurant that caters to guests for both lunch and dinner. The opening of Aamanns 1921, in late August of this year, was a natural next step for Adam.
See Also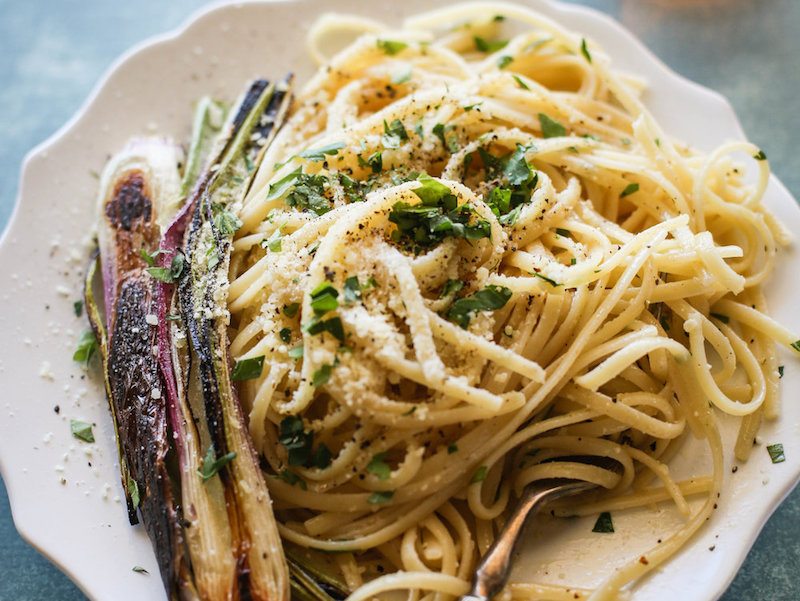 "With this restaurant I had the opportunity to open the restaurant I've always dreamt of. During lunch we serve our classic smørrebrød, and in the evening we create interpretations of classic Danish dinner favourites."
Through it all his mission has remained clear; the focus continually on the use of high quality produce. The result is beautiful recreations of classic Danish dishes such as potato and leek soup, or Laks Bellevue—a dish with salmon, hardboiled eggs, shrimp and lumpfish roe as main ingredients, which dates back over 70 years.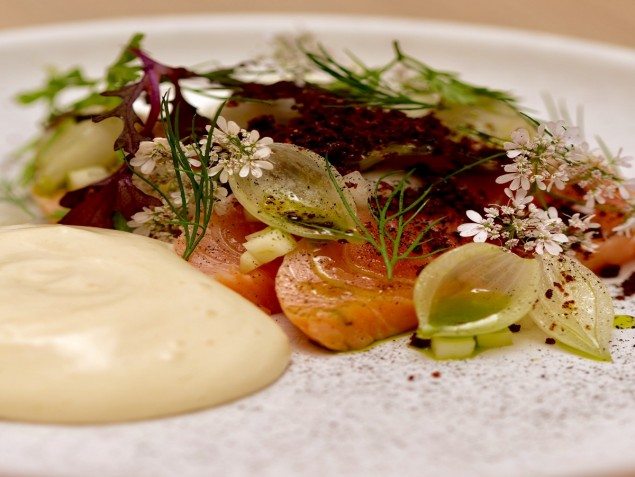 The visual surroundings of the place also act as a conversation starter. The location itself is an old bunker from 1921 which inspired the name. With a décor of giant chandeliers, raw oak tree furniture and granite columns it all comes together in giving you the authentic feel of the whitewashed Danish brick chapels of the 80s.
The future of the smørrebrød-king
With an undisputed reputation as the King of Smørrebrød, one would think that the next logical step would be to expand his mouthwatering empire across the rest of Denmark. On the contrary Adam is very content with living in the moment.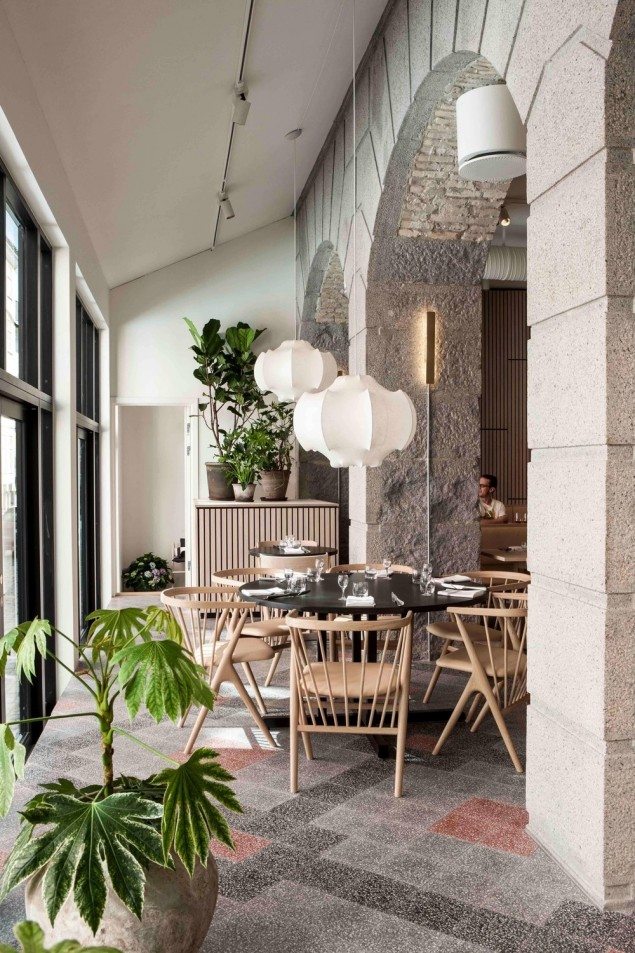 When asked, Adam told Honest Cooking "I really don't like to plan too far ahead. I actually really enjoy what I'm doing right now. I'm so lucky that I constantly have offers coming in, so if I ever grow tired of it I always have options." He further adds that he, unlike a lot of other chefs, doesn't like to open a restaurant, grow it to success and then close it five years later to do something new. For him this is not just another point on his checklist, but rather he considers his restaurant to be his baby.
Not surprisingly, his restaurant is not his only baby. On the family side he has three daughters, Sofia, Ines and Maria (aged 13, 15 and 17 respectively) with his wife Sara, who is a practicing doctor. Being with his family is his biggest priority and Adam believes that constantly opening new restaurants would shift his focus from that. He does however believe there are some potential heiresses to his lifework in the future.
"Just like myself, my kids are raised with the knowledge of what good produce is and how food is supposed to taste. From a tremendously young age they have had a refined sense of quality when it comes to ingredients and produce, and a good eye for the aesthetic of the food as well".
The one to try
When asked why aesthetics means so much to food, Adam explains that the typical traditional dinners from the past weren't as aesthetic as the meals fine dining restaurant in Denmark create today. However smørrebrød has always been somewhat of a visual creation with an array of different colours and textures from the time of its invention in the 1800's. Adam points out that this is another reason why the Danish lunch classics are so important in Danish culture.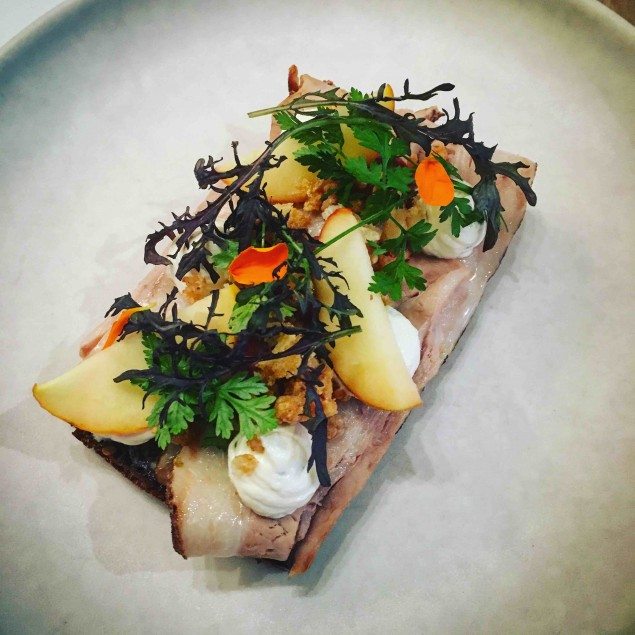 It all boils down to a mix of produce that compliments each other while keeping it visually appetising as well. This fact led to a curiosity regarding what Adam Aamann would consider his most presentable creation, if given the opportunity to present it for cultural exchange purposes to someone visiting the country. Without skipping a beat, Adam's answer was clear.
"Besides starting with a pickled herring and snaps, I would definitely serve them our smørrebrød made from organic Danish pork. It has been rubbed with herbs and honey, then salted for three days, before being slowly roasted in the oven. The final product is served on Danish homemade rye bread with salted butter and garnished with mustard cream, fresh herbs and crispy cracklings. A presentation of Denmark at its best."
Daniel S. Bahrami
Daniel S. Bahrami is a Barcelona based writer with a background in digital communication and journalism in Copenhagen, Denmark. He has been part of the editorial staff of the biggest Danish fashion magazine, Eurowoman, and has worked freelance for several other publications as well as experience in fashion and gastronomy PR.