When sampling holiday pie, it's easy to tell the difference between homemade pie crust and store-bought. Learn how to create the ultimate version from scratch.
By Tess Arias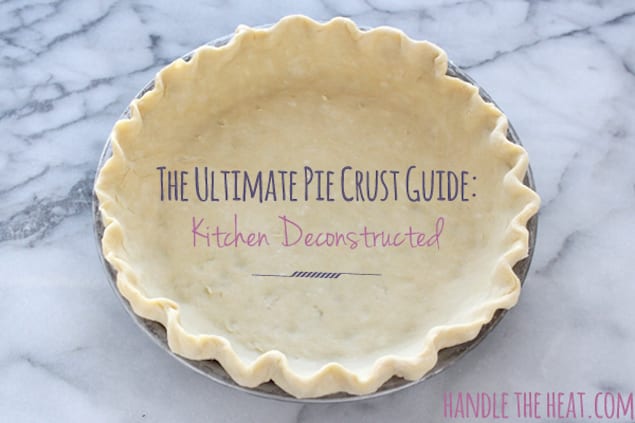 The following Kitchen Deconstructed experiment was put together by Tessa Arias, the multi-talented blogger behind Handle the Heat and cookbook author of Cookies and Cream: Hundreds of Ways to Make the Perfect Ice Cream Sandwich. Be sure to check out her blog, Brownie Recipe Guide, Cupcake Recipe Guide and Pie Crust Recipe Guide and stay tuned for more Kitchen Deconstructed features from Tessa on Relish.com.
This article by Tess Arias has been posted with permission and originally appeared as The Ultimate Pie Crust Guide on Relish
When sampling holiday pie, it's easy to tell the difference between homemade pie crust and store-bought. The latter usually lacks the buttery flavor and ultra-flaky texture. Yet, most people are intimidated by the idea of "homemade," even though pie crust relies on the most basic ingredients and equipment you likely already have on hand. And it is actually fairly easy to make—it just requires some patience.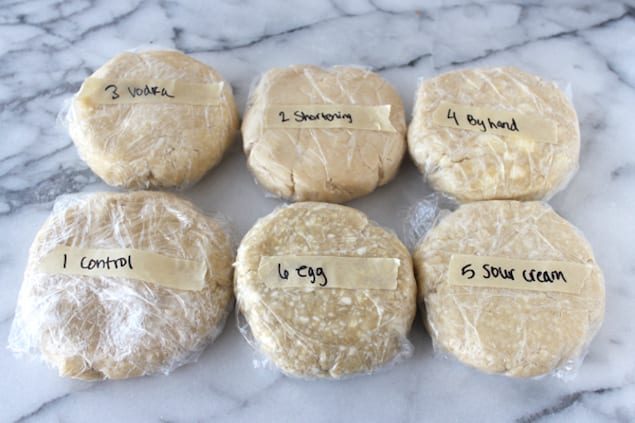 So when making your pies from home (and from scratch!) during the busy holidays, should you use butter or shortening? Make the crust by hand or with a food processor? Should you add a tenderizing ingredient, such as sour cream or vodka? Well, it's all a matter of personal opinion.
To help you find your ideal crust, I went to work testing out these various ingredients and techniques to find out how they affect the final product. I started with a very basic, all-butter and food processor-based pie crust and made small experimental changes. I used the same ingredients, utensils and bakeware (when applicable) to ensure consistent results.
Instead of baking whole pies, I rolled out each dough into about an eighth-inch thickness and cut out small circles with a cookie cutter. I brushed each circle very lightly with egg wash, then baked in a 350F oven for about 13 minutes, until golden. This allowed me to really compare the shape, texture and taste of each batch. Take a look at the results—I hope they help you discover the tricks to making your version of the perfect pie crust!
Control Recipe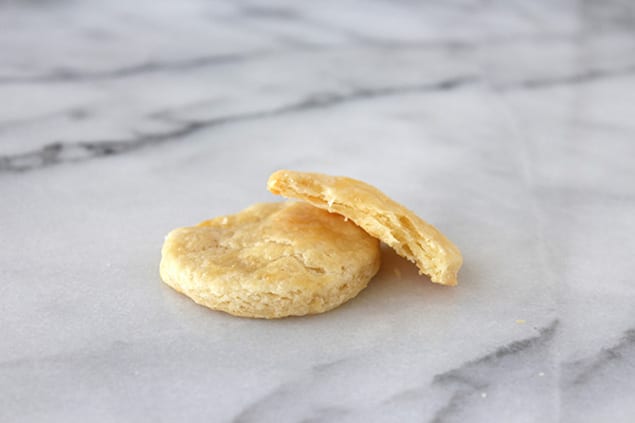 Print

Control Recipe Pie Crust
---
Author:

Tessa Arias

Yield:

Makes enough for one 9-inch single pie
1 1/4 cups

(

5.3 ounces

) all-purpose flour

1/2 teaspoon

salt

1 teaspoon

sugar

1

stick (4 ounces) cold unsalted butter, cut into small pieces

2

to

4

tablespoons ice water
---
Instructions
In the bowl of a food processor, pulse the flour, salt, and sugar until combined. Add the butter, and pulse until the mixture resembles coarse meal, with larger chunks of butter remaining. Drizzle 2 tablespoons of ice water over the mixture and pulse until it just comes together without being wet, sticky, or crumbly. Do not over mix. If the dough doesn't hold together when pinched between your fingers, add another tablespoon of water and pulse.
Place the dough on a large sheet of plastic wrap. Shape the dough into a disk, wrap well in the plastic, and chill in the fridge until firm, at least 1 hour or up to 3 days. Make ahead and freeze, well wrapped in plastic, for up to 2 months. Defrost in the fridge overnight. The dough is now ready to be rolled out and baked.
Notes
The ingredients need to be very cold. Cold ingredients mean flaky texture. Also, you should avoid overworking the dough and making it tough.
Category:

Baking, Dessert

Shortening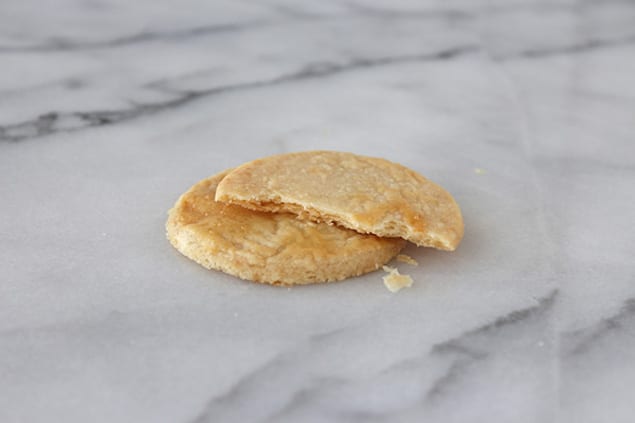 I wanted to determine the differences between using butter versus shortening in this experiment, so I substituted all of the butter with 1/2 cup well-chilled and cubed vegetable shortening, proceeding with mixing in the food processor.
This dough was very easy to work with since shortening has a higher melting temperature than butter. However, this also means that unlike the very hard chunks of cold butter that remain in the control dough, shortening is soft enough that it is easily overworked, resulting in a crumbly dough instead of a flaky dough.
All-shortening dough doesn't require as much chilling time and is very soft and malleable. As you can see in the photograph, this all-shortening dough ended up being flat, tender and fairly crumbly. The texture was actually reminiscent of shortbread, and it was completely lacking in flavor.
In fact, the flavor reminded me of store-bought dough. Using a ratio of shortening and butter would produce better results, or mixing the shortening dough by hand instead of using the food processor to avoid over mixing.
Vodka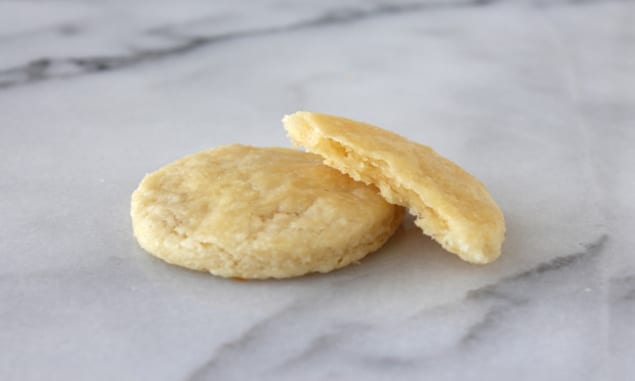 The kitchen scientists over at Cook's Illustrated magazine claim that by substituting a portion of the water with vodka in a pie crust recipe, you prohibit gluten development and therefor ensure a tender, flaky crust. I wanted to see if they were right, so from the control recipe I added 2 tablespoons of cold vodka and reduced the water to 2 tablespoons.
The texture of the dough was surprisingly crumbly but still easy to work with. It baked up flaky but also very tender, though I didn't find the difference to be revolutionary by any means. I would probably skip the vodka trick altogether next time I make pie crust.
By Hand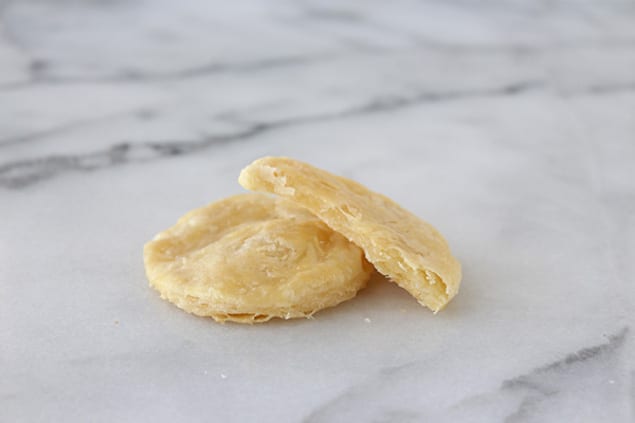 See Also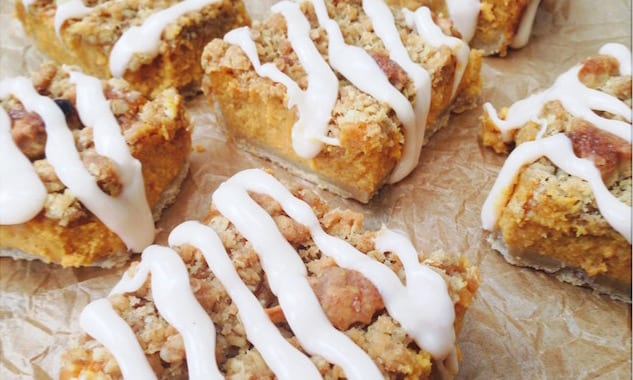 In this trial, I used the same exact ingredients but made the dough by hand, not in the food processor. I used a pastry blender to cut the butter into the flour mixture until it resembled coarse meal, then gently stirred in ice cold water until the dough came together. This method was much more time-consuming and messy than the food processor method. The dough was more difficult to bring together into a cohesive disk, because the chunks of butter were so irregular. However, those irregular chunks of butter produced the flakiest results of all my pie crust experiments. If you don't have a food processor or if you want the flakiest possible crust, this is definitely the method to use.
Sour Cream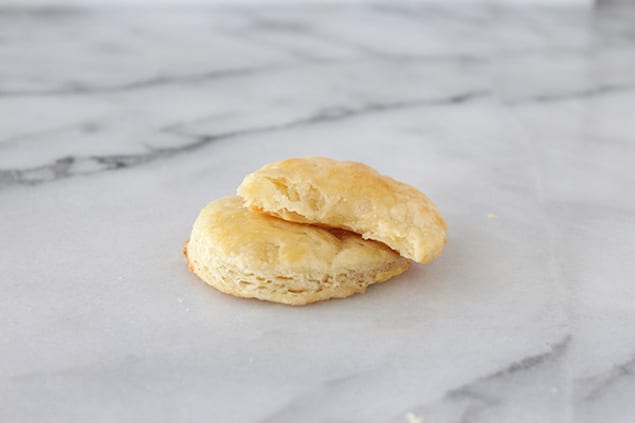 Sour cream acts as a tenderizer in baked goods, and I was curious to see if it would significantly affect the texture of pie crust. I added 2 tablespoons of sour cream to the control recipe along with the butter, keeping everything else the same.
The dough itself was very soft and slightly sticky, but easy enough to work with. My circles of sour cream pie crust puffed up to a surprising height. The texture was ultra light, puffy and flaky, almost like puff pastry. The flavor was also fantastic. Beyond the classic control and by-hand recipes, this was my favorite pie crust.
Egg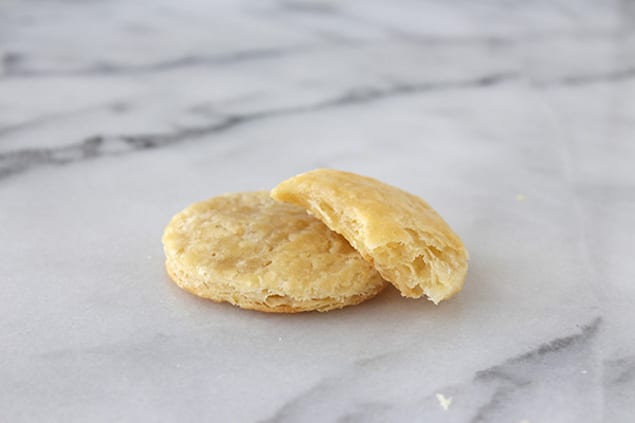 Adding an egg to pie crust is something I first saw from The Pioneer Woman, though many recipes for tart dough call for an egg. I wanted to know how the extra fat and liquid would affect the pie crust, so I added a whole beaten egg along with the water to the control recipe, keeping everything else the same.
The dough came together in a more cohesive ball, which was not surprising since egg acts as a binding agent. The baked crust was rich and firm but tender. The flaky layers seemed heavier than the by-hand crust, and overall, this bordered on being slightly greasy.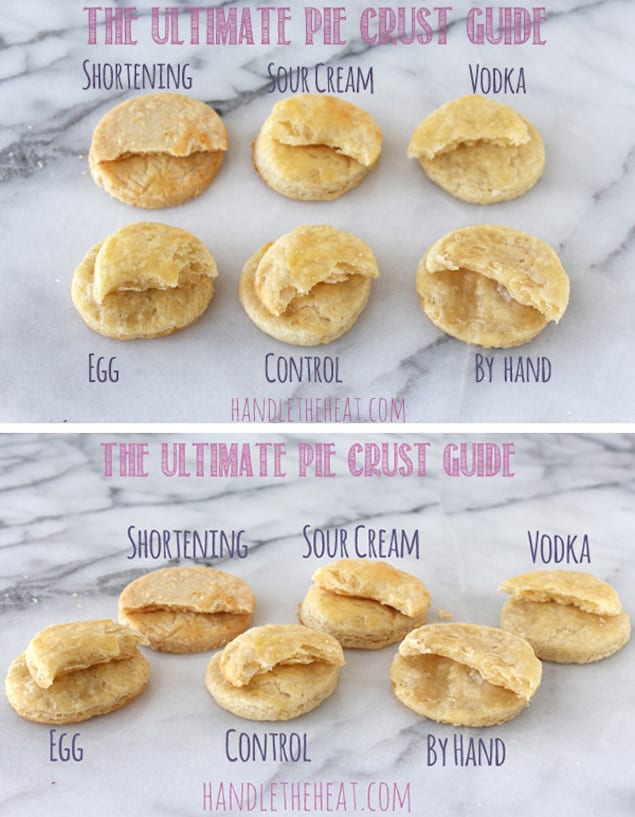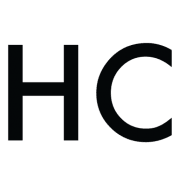 Relish
Offering more than 14,000 recipes plus features and DIYs on cooking, dining and entertaining, Relish celebrates America's love of food. Relish is about honoring cooking traditions while exploring new trends and ideas, which is why millions of people turn to both Relish.com and Relish Magazine for special occasion recipes, quick and easy weeknight suppers and culinary adventures.