Sasha Gora has come up with a vegan version of Hollandaise sauce just in time for white asparagus season.
By Sasha Gora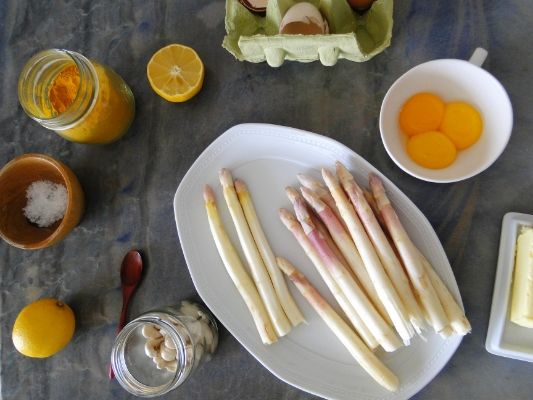 Spring has only arrived in Germany once white asparagus has taken over markets, lunch menus and shopping baskets. Rhubarb and wild garlic are other signs of spring, but no other vegetable is as loved as Spargel. Luckily white asparagus is finally everywhere. I, too, am smitten with this edible ivory and like many Germans I can happily eat it everyday it is in season. The French seem to love it too as when I was in Provence last week it was the front-row attraction of many market stalls.
Last year I went a nontraditional route by roasting it and serving it with sun-dried tomato pesto. Delicious? Yes. German? No. More often that not Germans boil their white asparagus and then serve it with hollandaise sauce and lots of it. In fact, many Spargel stands at farmers' markets sell packages of hollandaise sauce. As much as I like to match different flavors and think about ingredients beyond tradition, every once and a while it is worth giving into it and who am I to argue with the creamy goodness that is hollandaise?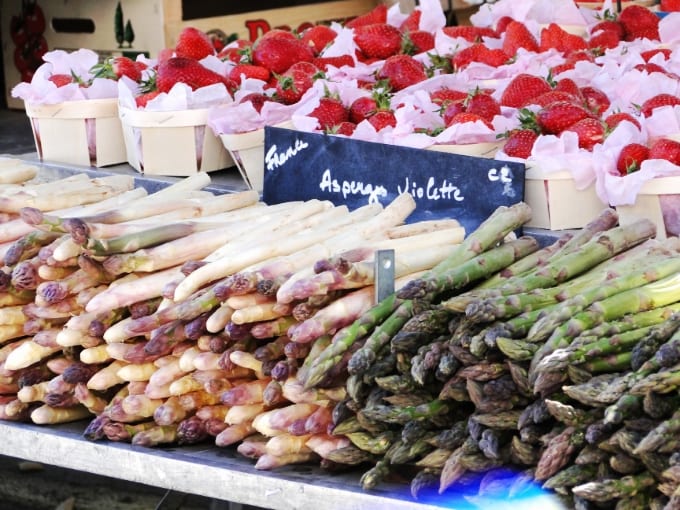 For my first white asparagus (actually it was purple) purchase of the year, a few weeks ago, I decided to follow tradition. However, to give the classic hollandaise sauce made with egg yolks and butter a bit of an identity crisis, I decided to make a vegan version as well. Considering that hollandaise sauce has only four ingredients and two of them are certainly not vegan, I was curious to see what some cashews and turmeric can do. Inspired by vegan sour cream made with cashews, I soaked cashews overnight, blended them in a blender and kept adding things until it was good enough to lick off the spoon and not just taste observantly. The result got along famously with white asparagus which when it comes to spring / Spargel season is what matters the most.
To prepare the white asparagus, bring a large pot of water to boil and salt it generously. Snap off the woody ends of the white asparagus and peel it. Boil the asparagus until tender and then drain. Season with salt and, if you want to take after the Germans, drown it in hollandaise.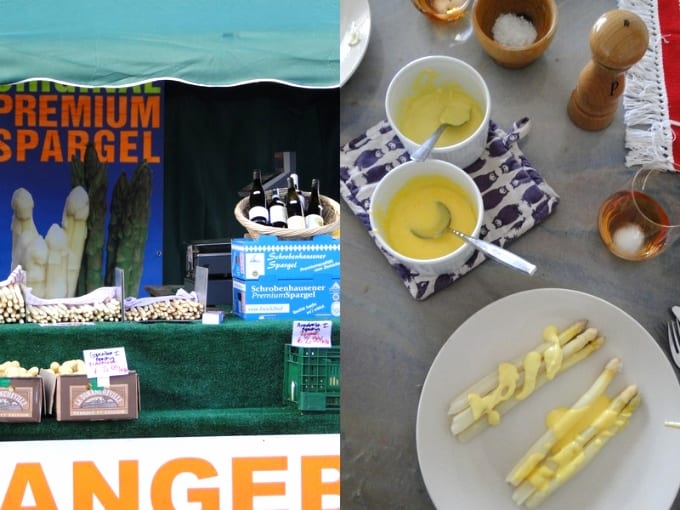 Print
Cashew "Hollandaise"
Sasha Gora has come up with a vegan version of Hollandaise sauce just in time for white asparagus season.
Author:

Sasha Gora

Prep Time:

5 mins

Cook Time:

5 mins

Total Time:

10 mins

Yield:

2

1

x
Category:

Side
1/4 cup

cashews, soaked overnight or for at least 4 hours

1/4 tsp

turmeric
pinch sea salt
pinch cayenne pepper

2 tbsp

+

1 tsp

lemon juice

3 tbsp

water

2 tbsp

olive oil

1/2 tsp

apple cider vinegar
Instructions
Soak cashews for at least 4 hours or overnight. Drain and rinse and then place the cashews in a blender with the rest of the ingredients. Blend until smooth. Season to taste. If you desire a thinner sauce, add a bit more water a tsp at a time.
Heat the cashew hollandaise on the stove or in a microwave or oven until warm and serve immediately. Any leftovers can be stored in the fridge for a few days.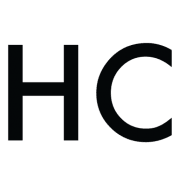 Sasha Gora
By day Sasha works in art and by night she beats up her pans by baking too much, or over-packs her suitcase with edible souvenirs. She takes breakfast very seriously and rarely turns down the opportunity to add maple syrup to a recipe. She is from Canada, but has lived in France, Denmark and Sweden. She is currently based in Munich. Sasha writes the food and inspiration blog Paper Doll Parade.