A Taste Of Italy Comes To Chicago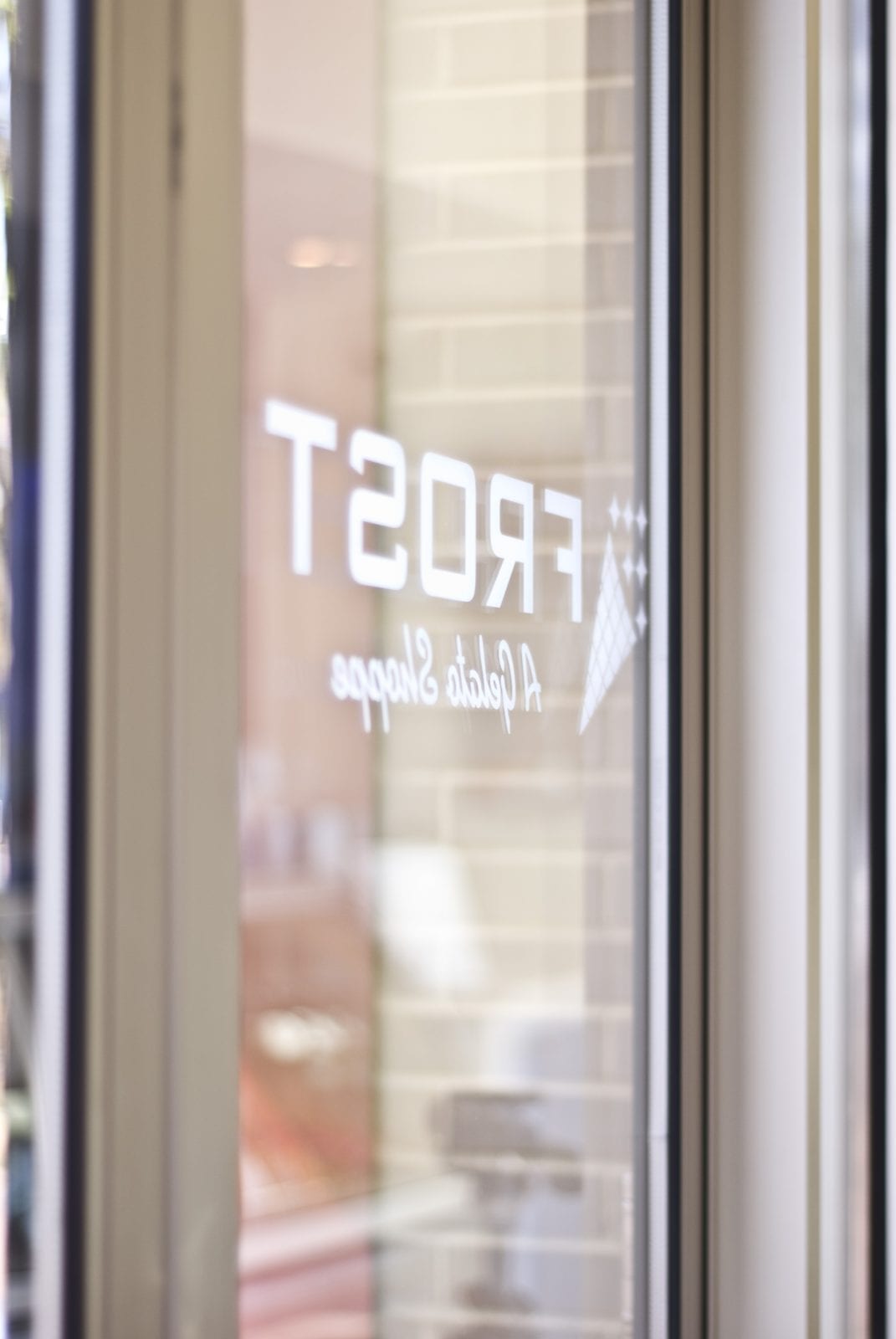 Laura Bednarski falls in love with Frost Gelato at their new location outside Chicago.
By Laura Bednarski
In cities and suburbs alike new shops come and they go. So when a new shop comes to town we hope it will be a good one and stay longer than the last. In the fall of 2011 the kids were talking about a new shop called Frost opening on the main drag of our suburb, Highland Park, IL. They had heard it was a gelato shop.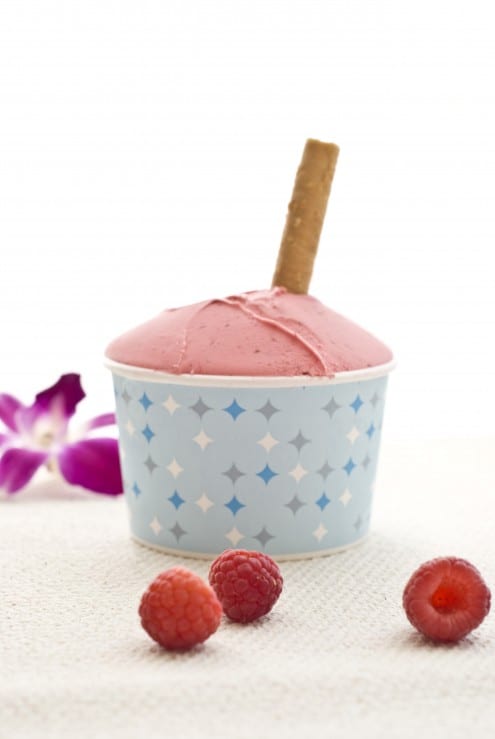 When Frost came to town I was optimistic, who doesn't love good gelato, but was not rushing right out to check it out. My son and daughter who are pre-teen and teens respectively, go up-town with their friends and hang out. It is a social thing for their age group. They had both tried the new shop before I and couldn't wait to tell me it was soooo good. I heard about the flavors they tried and the buzz was starting about Frost.
Now I have to say that the first time I had real gelato was in Florence, a little gelato place on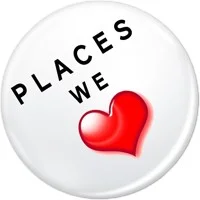 the quay about two blocks north of the Ponte Vecchio.
Walking the streets of Florence and Rome all day believe me you need the calories to keep you going on the cobblestone streets and through the ruins. So we stopped in. I was in heaven. The colors and flavors were spectacular. I believe I had pistachio. Smooth, creamy, perfectly balanced goodness. Pure joy.
So the rest of the Italy trip it was gelato not every day, but most. One day we were near the famous Trevi fountain and there was a gelato shop on the corner. We stopped in for a scoop and ended up having a nice talk with the person in the store about gelato and how it was made. I was intrigued. The shop was so small but he said he made it on the premises. We talked, he in his broken English me with my broken Italian, and he asked if I wanted to see where it was made. He took me to the basement. It was a very small room with a machine and a work table.  He told me how they put the ingredients in and gelato was made. But of course he would not tell me the details because then he would have to kill me. That is what I love about Italians, they have a passion for whatever they love. Gelato is no exception. It was made with love, quality ingredients and artistry.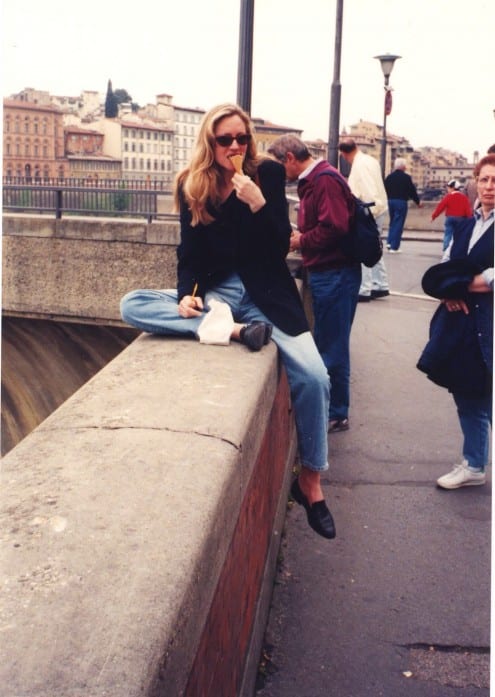 After Italy the next best gelato I had was in Philadelphia when on a trip with my husband and kids. One night we stumbled by this gelateria, Capogirogelato.
Oh this was good. Just like Italy.  That is what my standard is when comparing gelato. It was a perfect nightcap to a fabulous dinner. We walked the streets of Philly with our gelato, back to our hotel in perfect bliss.
So when I had the opportunity to try our new gelato place in suburbia I was hoping for Italy but not counting on it.
It was the month of November and still a little too cold for gelato, actually is it ever too cold for gelato? but my son and his friend were hungry so I thought we would stop in for a treat. It was my first time. When you walk into the store you notice it is clean. The next thing you notice is the greeting you get from behind the counter. A smile and a welcome are most appreciated in today's I'm too busy society.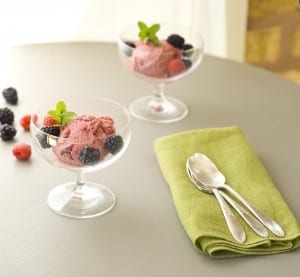 Ok already feeling good and then things get really good when you get in line by the gelato case. It is a visual overload. First of all the case is huge and a work of art. Each gelato and sorbet is garnished with an ingredient for that particular flavor.
So if you can't understand the Italian name you can figure it out by what's on top. You take one look at it and know that it is fresh.
The store carries 38 flavors total. Twenty three regular gelato, two dietetic with no added sugar, twelve sorbets and 1 yogurt. Each month 4-5 flavors in the case may change to allow for seasonal fruits. The colors are vibrant and grouped together by type.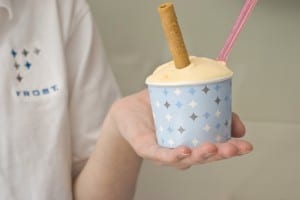 While you are in line the person behind the counter will help you with your decision by offering a sample of any flavor. What is so refreshing is that no matter how many samples you want they are patient and kind. It is as though you are in their home and they are proud of what they have made for you and happy to share. You don't feel rushed.
On this particular day I tried the sea salt caramel (this happens to be the stores most popular flavor at the moment), my son and his friend had mint chip. We went to find a seat at one of the tables and after the first bite I knew this was as close to Italy as I had been in a long time.
As you are sitting enjoying your gelato the staff comes around with free ice water to cleanse your palette. It is this customer service combined with a killer product that sets Frost apart.
Gelato (jeh- lot- o) the Italian translation means, "frozen".  What makes gelato different from ice cream is the fat content. Gelato has 3-8% butterfat and ice creams tend to have 12-25% butterfat. To be called ice cream you have to have 10% or more. Gelato's lower fat content is attributed to milk vs. cream, and no eggs or butter. So gelato while tasting rich and decadent is healthier than ice cream.
Another factor which makes gelato less like ice cream is the air that is incorporated into the products. Most ice creams have 75% air whipped into them. Gelato 20%. So you are getting a denser more creamier mouth feel. Also less air means more bang for your buck. Who wants to pay for air?
I went into the shop today to take some photos for this article/post. After the shooting was done I sat down with Steve Rams, one of the owners, and he told me the story of how Frost came to be in Highland Park and soon to be the rest of the Chicago land area. It was fascinating.
Steve is one of the three owners of the Chicago franchise for Frost. He is joined by Ed and Kurt Bruksch. This team is literally family and they have all know each other since childhood. Ed is the patriarch of the group and the one who started the ball rolling with gelato. He was a retired snowbird dividing his time between Illinois and Arizona. While in Arizona he and his wife visited one of the Frost stores in Tucson. Ed fell in love with the store and of course the gelato. He got the idea to make this happen in Chicago. Out of retirement he came, and 2-3 years ago he was offered a franchise. He got his son in law Steve and son Kurt on board and they left their careers in private banking and stock brokerage respectively and now are master gelato makers.
Steve said, "people thought we were crazy to be selling gelato in the Midwest". However, they were smart guys, did the research and the research said otherwise. They went with the facts and their gut instinct and on November 4, 2011 the first Chicago land store was opened in Highland Park. I asked why Highland Park?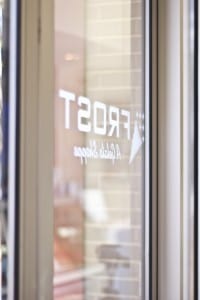 Again according to Steve, they did the research on communities in the Chicago land area.  This covers the Wisconsin border south to Joliet and the lake to Rockford. Quite a large area to research but they did and according to statistics such as foot traffic, etc. Highland Park came out as the place to be. Very good for us indeed.
The acquisition of the space and timing of the opening worked out for the best. Starting the shop in November while it was not super busy would help the new company get all its duck in a row before the big summer season got underway. So everything worked out beautifully and the owners and staff are looking forward to a great summer in Highland Park.
This family owned franchise has two other key members, Steve's wife Ellen and Kurt's wife Janice, they are in charge of managing events and party planning for the stores. The Highland Park location has a party room in the back that fits 16-20 comfortably. They also rent out an authentic Italian gelato cart for special events.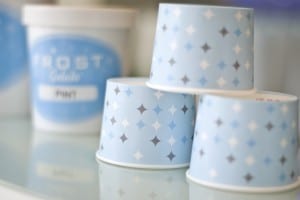 The enthusiasm and excitement from this group is contagious. They love what they do, they love gelato and it shows.
The franchise has major growth potential and is always looking for quality team members to work with them and grow their company. From counter help, called scoopers or gelato whiz's to management and beyond. Good news in hard economic times.
So keep an eye out for Frost coming soon to an area near you. Until then come on over to Highland Park for some of the best gelato you will ever have.
Laura Bednarski
Laura Bednarski is a regular contributor to Honest Cooking. Laura has always had a love and passion for both food and photography. She pursued a degree from Purdue University in Food Science and then went on to work as a commercial food stylist in Chicago for many years. While raising her two children and cooking at home for a family she picked up her camera and found some great light and created a food blog "a suburban kitchen". In her suburban kitchen she creates seasonal food for her family and takes photographs. Her love of photography has been rekindled and her Nikon gets a workout on a daily basis as she searches for the perfect light to photograph all that she cooks/bakes.