Zucchini season is just getting started and Laura Davis is kind enough to share her favorite zucchini bread recipe with us.
By Laura Davis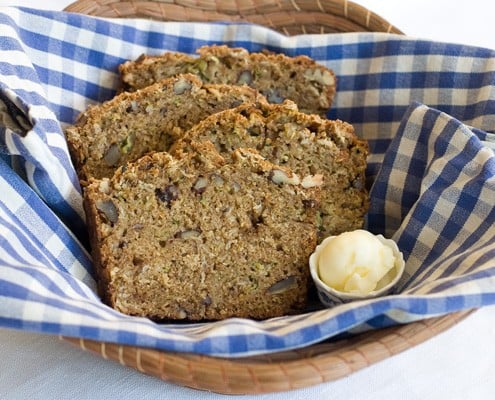 Zucchini is a prominent summer vegetable to say the least.  Thank goodness there are a gazillion different ways to prepare zucchini and it equally works well for both sweet and savory recipes.  It is an excellent ingredient for salads, grilling, casseroles and baking.  Zucchini is very versatile but it does not freeze well.
The zucchini season is just getting started and I wanted to share my favorite zucchini bread recipe with you.  Zucchini bread is one of the most easily found recipes found on the internet but in my experience it is hard to find in a cookbook.  Is it just me?  Am I looking in all the wrong places?  Well, I confess.  I did find one recipe in A Real American Breakfast by Bill and Cheryl Alter Jamison called Brown Sugar Zucchini Bread.  I really like this recipe and have been making it for years.  It is not too sweet and I switched up a cup of the all purpose flour for whole wheat which turned out nice.  The one thing I don't share with many southerners is an outrageous sweet tooth. The turbinado sugar sprinkled on right before baking adds a sweet, crunchy texture to the top crust.  This recipe has just the right amount of sweetness that compliments the spices, grains and zucchini.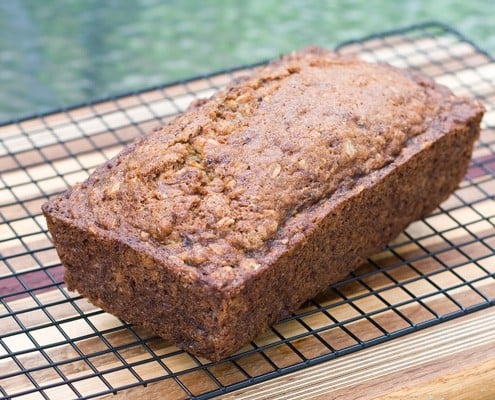 A Southern Table: Zucchini Bread
Zucchini bread made with whole grains, nuts, brown sugar and spices. The flavors are fantastic.
Ingredients
1 cup (99 g) all purpose flour, unbleached
1 cup (130 g) whole wheat flour (can substitute all purpose flour)
½ cup (100 g) packed dark brown sugar (light brown can be substituted)
6 tablespoon granulated white sugar
1¼ teaspoon ground cinnamon
½ teaspoon ground ginger
1 teaspoon baking soda
½ teaspoon baking powder
1 teaspoon salt
1 cup (80 g) old fashioned oats
3 large eggs
¾ cup (236.6 mL) vegetable oil such as safflower
2 teaspoons vanilla extract
2 cups (248 g) grated zucchini (~2 medium)
½ cup (60 g) lightly toasted, chopped walnuts or pecans
Turbinado or raw sugar (for sprinkling over the top of the loaf)
Instructions
Preheat the oven to 350º and grease a 9 X 5 inch loaf pan.
Place the all purpose flour, wheat flour, sugars, cinnamon, ginger, soda, baking powder and salt into a large bowl and mix well. Stir in the oats.
In a smaller bowl, whisk together the eggs, oil and vanilla. Pour this wet mixture into the dry and mix until just combined. Add zucchini and nuts and gently mix in. Do not over mix.
Pour the batter into the pan and sprinkle with about a tablespoon or so of turbinado sugar. Bake for 50 minutes to 1 hour. Remove when a toothpick or testing stick comes out clean. Allow to cool in pan for 10 minutes before turning out on a cooling rack. This bread keeps well and toasted is delicious.
Enjoy!
Notes
For a nice depth of flavor, replace ¼ cup of oil with walnut oil. I have added ½ cups or dates or raisins in the past. Very nice addition. Grated carrots can be substituted for the zucchini.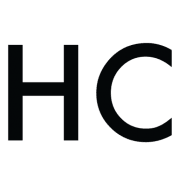 Laura Davis
Laura Davis is the author of the blog Sweet Savory Planet and has a life long culinary passion with southern roots originating in her home state of Alabama. She has a degree in nutrition from University of Texas at Austin.