Bill Walsh checks out Chestnut Hill Café in Lancaster, PA, and is impressed with both the atmosphere and the coffee.
By Bill Walsh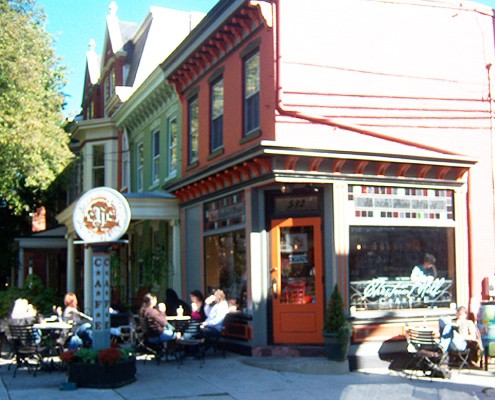 Subject: Chestnut Hill Cafe
Location visited: Lancaster, PA
Free WiFi ? : yes
Rating: 6+ [see key]
I love the glorious simplicity of a sunny, pleasant day where a cool breeze amidst sunny rays refreshes the senses with the noxious delights of creation, always grows 490 times better with the augmentation of great coffee. It's days like this that cause me to sneeze a lot the following day from all of the emphatic inhaling.
In such climatic splendor I found myself in one day within Lancaster. En route with a moderate entourage, we were basking in the euphoric atmosphere and had our sights on what was foretold as a grand coffeehouse to patronize. This aforementioned establishment was knighted Chestnut Hill Cafe, a coffeehouse said to be serving Counter Culture Coffee and pulling splendid shots of espresso.
Taking advantage of the free street parking, we sauntered over to their corner brick building, complete with a full patio of seating amidst a lovely array of trees. Within, the coffeehouse is outlined with copper, blacks and grays in a swanky arrangement of furniture and surrounded by numerous, beautiful windows.
I stepped up to their sizable bar and ordered an espresso (they used Counter Culture's Toscana) and a drip of the 21st de Septiembre. The drip imbued notes of honey, strawberry candy, cherries, granola, daffodil greens and a little chicken broth; a pleasant coffee with a light-to-medium body. The espresso,pulled short with a marbled crema, was also delectable, holding facets of bitter cocoa, nutmeg, sweet lemon, a touch of honey and cinnamon. The tea was free leaf.
Finishing our beverages, we walked out into the toasty afternoon sun pleased with our experience. If you happen to be in Lancaster, make a stop at Chestnut Hill Café.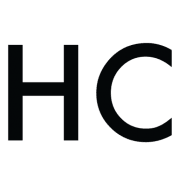 Bill Walsh
Bill Walsh is a contributing writer at Honest Cooking and the fanatic behind the acclaimed Pure Coffee Blog. He gains his inspiration from God, family and coffee, and loves to take each of them on the road as frequently as possible for a solid adventure.