Step aside cold brew, there is a completely new way to refresh and caffeinate: Matchless Coffee Soda.
With Matchless Coffee Soda on its way in, the cold-brew coffee trend is on its way out. Now, Matchless Coffee Soda is not meant to be confused with anything in the realm of an espresso tonic, or that Manhattan Special your grandmother keeps stored in her fridge; Matchless is a flash-chilled coffee that is carbonated to fizzy perfection, with citrus undertones that evolve the coffee into the perfect coffee drink, or the perfect tool for your at-home mixologist kit.
Nathanael Mehrens, creator of Matchless Coffee Soda, came up with the coffee creation while working in Nashville's CREMA, an artisanal coffeehouse. After coming up with the idea, this beverage became an instant local hit, spreading to CREMA offshoot Pinewood Social, until it made its home in Steadfast Coffee. In Steadfast Coffee, Nathanael and his team began serving Matchless coffee soda on tap, the perfect way for a coffee house to serve the fizzy and refreshing beverage.
In order to make Matchless come to fruition, Nathanael and his team partnered with Fat Bottom Brewery in order to perfect the steeping, fast-chilling, and carbonation process using distillery equipment to create a beverage that's perfect every time. The process they've developed ensures that every glass maintains the purity of the coffee beans that they use, and it allows for the coffee to speak to it's true potential with more clarity than cold-brewing methods can provide. By brewing coffee in cold water, a lot of the natural flavors of coffee can be muddled and lost, but brewing coffee hot and then flash-chilling makes sure that every note of this high quality coffee is tasted in its purest form.
This is how Matchless is so naturally citrusy and aromatic; no coffee bean is left behind, and the full flavor profile of the type of coffee bean used comes to fruition in a way that bursts your taste buds and invigorates you by caffeinating and refreshing you in one sweep. The process through which Matchless is made also allows for a world of possibilities once the product has reached wholesale. Different types of coffee bean allow for unique and complex flavor profiles, meaning that once Nathanael and his team hit the ground running, there are sure to be new flavors and varieties coming down the pike.
The best part about Matchless?
It's more diverse than any iced coffee could ever be. The team has already begun experimenting with cocktails and different ways that coffee soda could be a benefit to your pantry as a remedial ingredient begging to be expanded upon.
One of their favorite cocktail combos is called the Wolfbrother, see below for recipe:
Print
Wolfbrother
Author:

Nathanael Mehrens

Category:

Cocktail Recipe
25

mL of Ferro-Kina

25

mL of C3 Carciofo

250

mL of Matchless coffee soda
Instructions
For this cocktail, all you need to do is fill a Collins glass with ice and Matchless coffee soda, stir in the C3 Carciofo and Ferro-Kina, and serve with a lemon rind. Even better, is that if your personal alcohol stock doesn't have C3 Carciofo or Ferro-Kina, any amaro works well with Matchless depending on your own personal taste and preferences.
See Also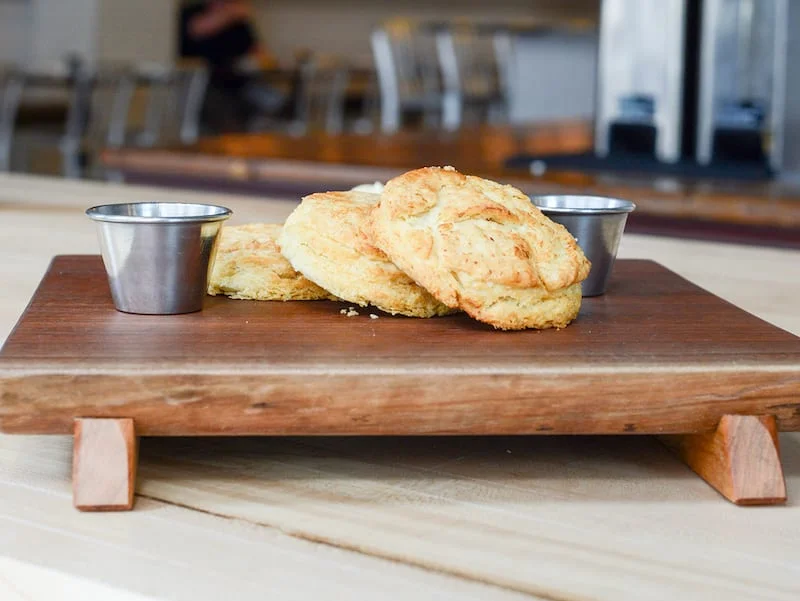 The uses of Matchless coffee soda don't end at cocktails either; the Matchless team say that deglazing a pork chop with Matchless works as an amazing backdrop to the sweet and savory flavors of pork. Additionally, any barbeque lovers out there can use Matchless as a reduction with their favorite barbeque sauce ingredients like garlic, onion, tomato paste, Worchestershire, and chili powder to make a sauce that will make any backyard outing a success.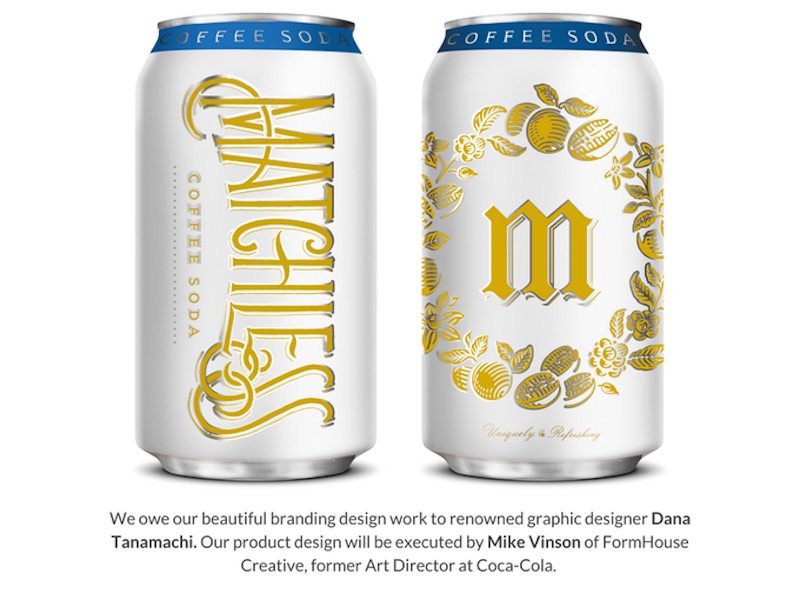 Nathanael and his team just recently finished their US tour in order to complete funding for their Kickstarter. This Kickstarter allows the crew to fund their full shipment of cans and the ability to take this locally legendary drink above and beyond all over the country through wholesale. With Matchless coffee soda bringing complete innovation to the realm of coffee, and potentially giving you a secret weapon within the kitchen, this beverage is now set to hit shelves early 2018.
In order to learn more about the product, visit: www.matchlesscoffeesoda.com
Kathleen Giunta
Kathleen is an aspiring lawyer who is passionate about cooking, baking, and trying new foods. When she's not working or studying, she enjoys going to concerts and reading whatever book she can get her hands on at the time.