When chefs travel, it is never for pure pleasure. Each time they embark to a new world with foreign cuisine they are absorbing and devouring as much as they can in the name of research and development. Braden and Yasmin Wages, chef-owners of Malai Kitchen, traveled to Bangkok and beyond for some R&D.
By Annelise McAuliffe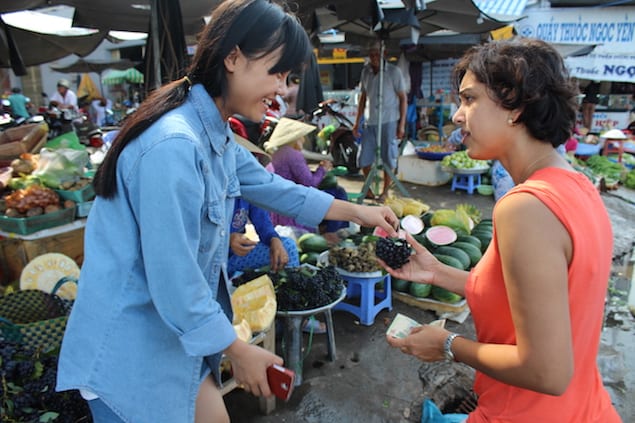 Since 2011, husband and wife team, Braden and Yasmin Wages have been cooking Thai-Vietnamese food at their sleek Dallas restaurant, Malai Kitchen. With a an all-day à la carte menu, as well as an ever changing Chef's Tasting, the couple has to be on their toes when it comes to being creative in the kitchen. In order to stay curious and educated, Braden and Yasmin have embarked on several research and development trips around the word to hone their palate and discover new flavors.
We caught up with the busy couple after their recent return from Bangkok, Ho Chi Min City, Phú Qu?c, and Da Lat. Rather than heading to the area with strict guidelines of what they hoped to master and learn, they took a more relaxed approach. "We embark on each trip with open minds and embrace opportunities to try new things. But we also try dishes we've had a million times before because, inevitably, there will be something unique and different about that particular experience, good or bad," says Braden.
Their Southeast Asia getaway included many markets and plenty of new experiences. One of the most unusual? Crispy duck beaks. Now before you scream at the thought, both Yasmin and Braden admitted that they did look unappetizing, but they were delicious. Think of beef jerky, only even crispier. While they probably won't be adding crispy duck beaks to the menu in Dallas anytime soon, it did bring new perspective to their ideas of texture.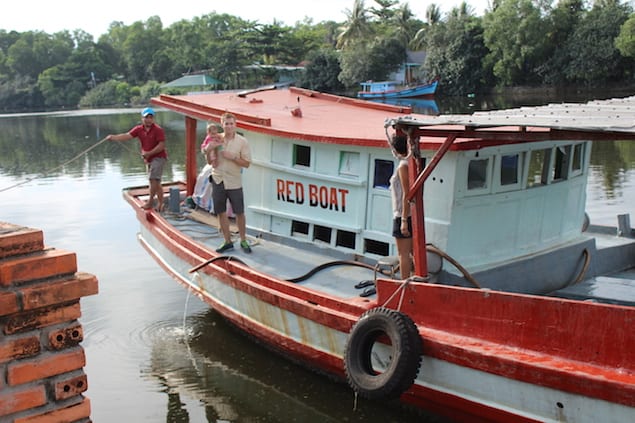 Of course, what we really wanted to know, is how many things that a chef learns or tastes on his or her travel journeys do they really implement in the kitchen back home. Malai Kitchen's monthly Chef's Tasting menu is Braden's baby when it comes to being creative. Upon their return, the July tasting was a total expression of the tastes they had on their trip. The dishes all reflected the food of Phú Qu?c, the island off the tip of Vietnam. Also home to the Red Boat fish sauce factory, the couple spent time recreating many of the local dishes they enjoyed with the factory owner, Mr. Cuong.
Not always does a trip inspire an entire menu theme, but even the small alterations that only a regular may notice, goes a long way. "For example, we tweaked our congee and spring rolls to be more consistent with the versions we had on our trip", Braden mentioned. And as the world becomes more educated on other cuisines, authenticity is key in order to stand out as a restaurant. Previous trips to Vietnam also integrated a coconut grinder into the Mali Kitchen. The team is now able to grind and make their own coconut milk in-house. The sweetness found in fresh versus canned coconut is leaps and bounds greater and something Braden and Yasmin would not have even considered without their culinary explorations.
One trip in 2012 catapulted the couple into a labyrinth of beer research and brewpub licensing after tasting a fresh rice lager in Hanoi for only $0.25. They returned to the States and wanted to make their own along with their beer-savvy General Manager, Joel Levin. They now have a successful beer program that is not only innovative and refreshing, but a perfect pair with the food, too.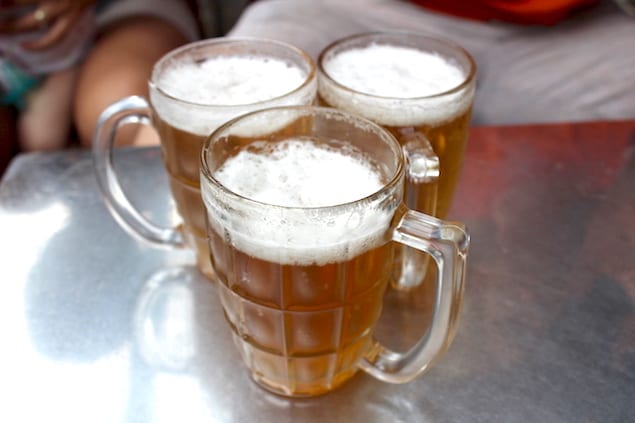 So do Braden and Yasmin have a favorite culinary travel experience? You bet and The Red Boat fish sauce factory tops that list. Fish sauce may seem like a simple thing added into a Vietnamese recipe with a handful of other flavors, but when a chef recognizes its importance and quality potential, it becomes a revered ingredient. "Mr. Cuong is a very humble and dedicated […] We did barrel tastings of fish sauce in different stages and they served us some of the best seafood we've ever had."
One thing Yasmin and Braden emphasized is that there is no guarantee for a eureka moment or a new discovery, be it a new and respect love for fish sauce or the idea to grind fresh coconut milk. Each trip is its own adventure and perhaps the discovery is in the eye of the beholder, or the chefs palate. "We never go expecting anything. We always go with an open mind and are ready to explore."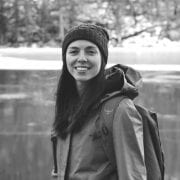 Annelise McAuliffe
Mandatory family outings to the Detroit farmers' market and nightly home-cooked meals cultivated Annelise's respect and curiosity for food. A graduate of The Culinary Institute of America, she spends her free time in New York City recipe testing, eating breakfast all day, and dreaming up international culinary adventures.