A Fun Way to Serve Pasta: Baked in a Tomato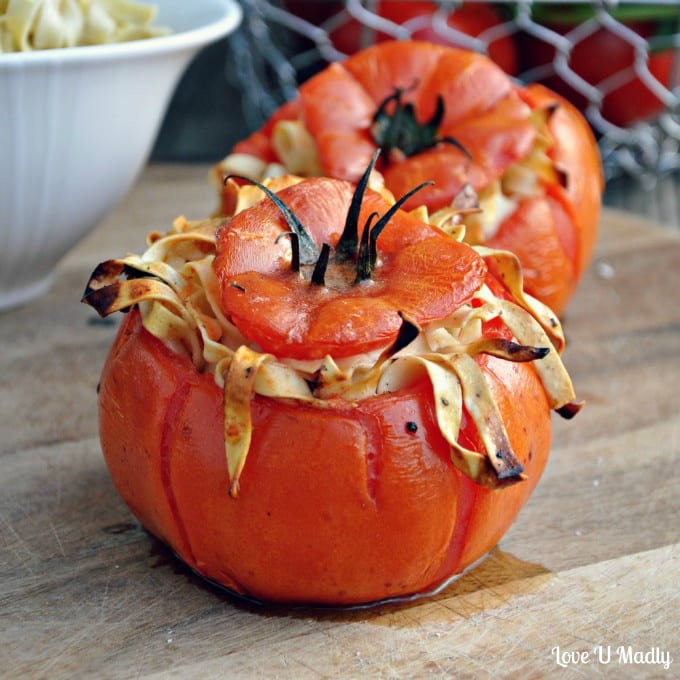 Kim Hamill with a lovely and creative way to serve pasta.
By Kim Hamill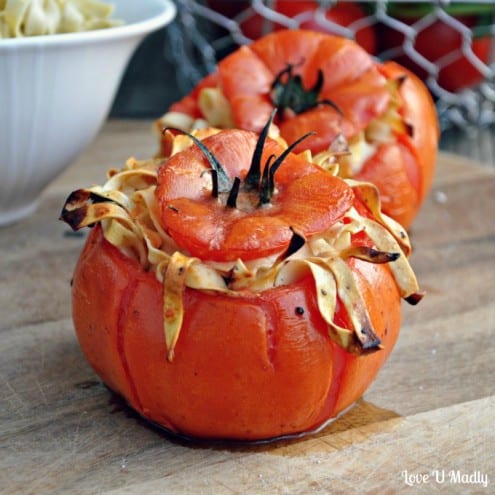 My
South Africa trip
(like all my trips) was very centered around eating (ok, like all my life). I loved the farm-to-table style that so many of the places we visited honored. Throughout the trip, I kept seeing a cookbook entitled
South Africa Eats
displayed in restaurants, shops, and hotels. It was award-winning, quite heavy, and not-so-cheap, so I decided to buy it online instead.
Big mistake.
I couldn't find it anywhere and ended up having to order it from South Africa which took many, many weeks and many, many U.S. dollars. But alas, it arrived and it is stunning.
Baked Tomatoes With Pasta
A great new way to serve pasta from South Africa with love.
Author:
Love U Madly via South Africa Eats by Phillippa Chefitz
Recipe Type:
Entree, Side
Ingredients
8 large ripe red but firm tomatoes
olive oil
balsamic vinegar
For the filling, mix together!
2 cups cooked tagliatelle (I used a basil fettuccine instead)
2-3 tbs shredded basil
½ cup roughly chopped Parmesan
4-6 chopped anchovies fillets (very optional – i passed)
2-3 tbs olive oil
1 clove garlic
sea salt and milled black pepper to taste
Instructions
Preheat the oven to 350F.
Slice the tops of the tomatoes and set aside. Carefully remove the seeds and flesh, then blend and strain.
Pack the tomato shells with the pasta mixture, then replace the lids. Arrange in an oiled baking dish and pour the tomato juice over the tomatoes. Season with sea salt and milled black pepper and moisten (rub the tomato) with oil and balsamic vinegar.
Bake for half an hour or until tender but still holding their shape.
** I made the whole bag of pasta and upped the seasonings/cheese and then served some on the side for my hubby who definitely wanted more than his tomato-full.
Kim Hamill
By day, Kim is the 3rd generation in her family's NYC taxi business. By night, she writes about food, fashion, DIY projects, travel, and beyond on www.loveumadly.com. Her stories, recipes, and photographs have appeared in Marie Claire, NY Press, the Kitchn, HGTV.com, Food Gawker, and Finding Vegan. She doesn't sleep very much.