A Bite of Britain: Fish Friday Leftovers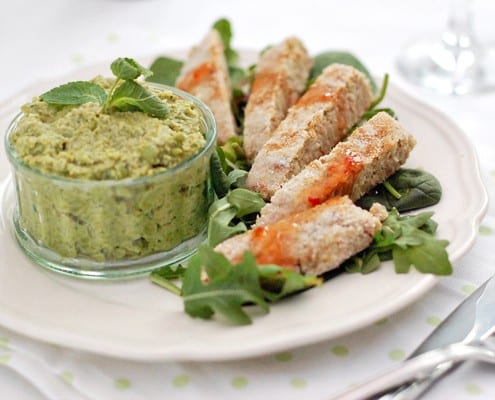 Try Ruby Moukli's clever Saturday luncheon made up of the Friday fish and chips leftovers.
By Ruby Moukli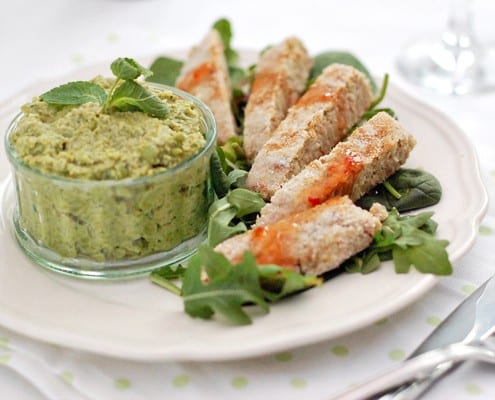 One of the first things people say to me when they learn I write a column about British food is 'what, like fish and chips?' They think they're being funny, but actually why not fish and chips? It's the number one meal tourists come looking for, and the very fact that it's the first thing people think of when they hear 'British food' means that it deserves to be at the head of the table – figuratively and literally.
So I should obviously post a recipe for fish and chips, right? Well, there's a problem. Now this is very personal, and you may disagree with me, but I think fish and chips can never be quite as good as when you buy them piping hot, doused in salt and vinegar and wrapped in paper from a chippy (fish and chip shop). It's purely psychological, I admit, but I make no apologies (except to you poor souls who don't happen to be blessed with a chippy on every corner).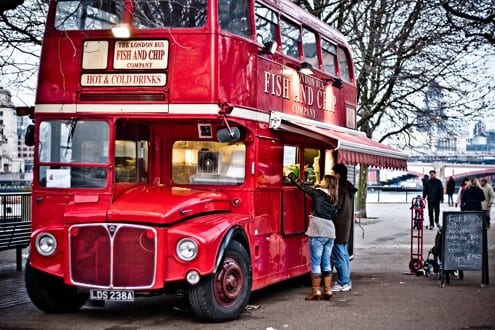 Therefore, rather than a recipe, I intended to write a historical portrait of the dish and its place in the British patrimony. Here again, I was foiled. It seems someone at the BBC not only beat me to it (which I suppose was to be expected) but wrote such a great article that all I can see fit to do is direct you to it and wish you well. (There's even a cute little video on there showing you how to make fish and chips if you're so inclined, or if you're one of the afore-mentioned geographically challenged).
And now, you may be wondering, where does that leave us? Well, the one new thing I feel I can add to this discussion is an answer to the question of leftovers. As gob-stoppingly scrumptious as a good portion of fish and chips can be, there is almost always too much to comfortably shove down in one sitting. Not without paying the price later in the evening, anyway. And leftovers are invariably disappointing – we all know that chips are never as good warmed up the next day.
Here's where I've finally earned my keep. I put together a clever little Saturday luncheon made up of your Friday fish and chips leftovers. I've even used the uneaten peas which, either whole or mashed ('mushy') are the traditional accompaniment. I hope you'll like this so much that the very thought of it will stop you from over-doing it on Friday nights and you'll find yourself purposefully reserving a portion (or ordering extra) just so you can make it the next day.
The only problem I have left is naming my creation. 'Fish and Chip Fishcakes with Avocado Mushy Peas' is quite a mouthful – anyone have a better idea?

A Bite of Britain: Fish Friday Leftovers
This British fish recipe makes 4-6 fishcakes, depending on their size
Ingredients
Fishcakes
1 large or 2 small fillets breaded fish, cooked
1 cup leftover potato chips (aka thick-cut French fries)
1 egg, beaten
1 tsp salt
Pinch ground pepper
½ cup fine cornmeal (I used white)
Rocket (arugula) and/or spinach salad and sweet chili sauce to serve
Avocado Mushy Peas:
2 cups leftover peas
½ cup crème fraîche (you can substitute sour cream or Greek-style yogurt/lebneh)
1 small avocado, peeled and seeded
A few leaves fresh mint (or pinch dried), chopped finely
Salt & pepper to taste
Instructions
For the fishcakes:
Put the fish fillets and chips in a blender and pulse until finely chopped.
In a large bowl, mix the fish and chips with the egg and seasonings. It helps at this point to refrigerate the mix for an hour or two but it's not necessary.
Heat a small drizzle of your favourite cooking oil in a large skillet until just sizzling.
Take a handful of the fishcake mixture, form it into a patty (the size of a hamburger) in your hands, coat it lightly in the cornmeal and plop it on the skillet. Repeat until all the mixture is used up.
Cook on medium heat for about 5 minutes on one side (or until lightly browned), then gently flip them over and continue cooking for a further 3 minutes or until done.
Serve with sweet chili sauce and avocado mushy peas (see below)
For the avocado mushy peas:
Throw the peas, crème fraîche and avocado into a blender and blitz until smooth (you're looking for a consistency similar to hummous).
Spoon it out into a bowl, add the chopped mint and season to taste.
Notes
1. This works just as well with leftover fish fingers, and even breaded shrimp or prawns. I haven't tried it with calamari but I bet it's fab. 2. Avocado is in no way traditional with mushy peas and you can easily leave it out. I like the creaminess and richness it adds. Also, I just love avocado and am always looking for new places to include it.
Ruby Rasa
Curious about her British mother's seemingly bizarre love of cheese & onion sandwiches, Ruby moved to England and discovered an island full of people eating them. She now lives among them, works as a freelance writer and photographer and yes, occasionally enjoys a good cheese & onion.