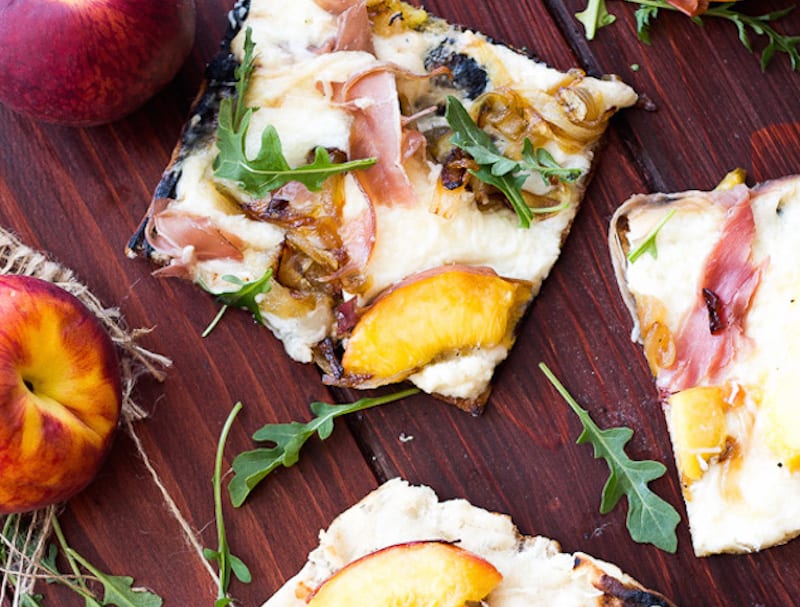 A perfect bit of summer, this pizza is made on a grilled crust with salty prosciutto, grilled peach slices, arugula, and sweet caramelized onions. Bliss!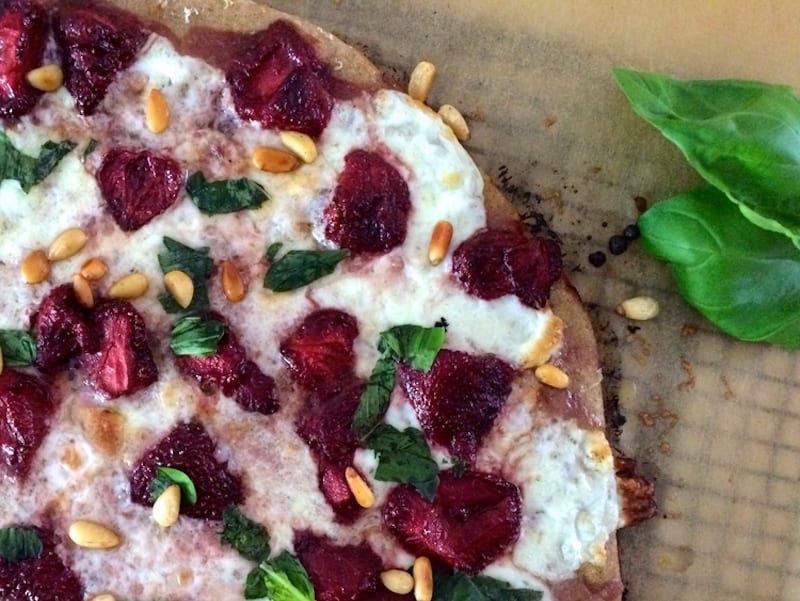 Sweet and vinegary balsamic roasted strawberries replace classic tomatoes on a mozzarella pizza. Try the berries served with ricotta as an appetizer, too.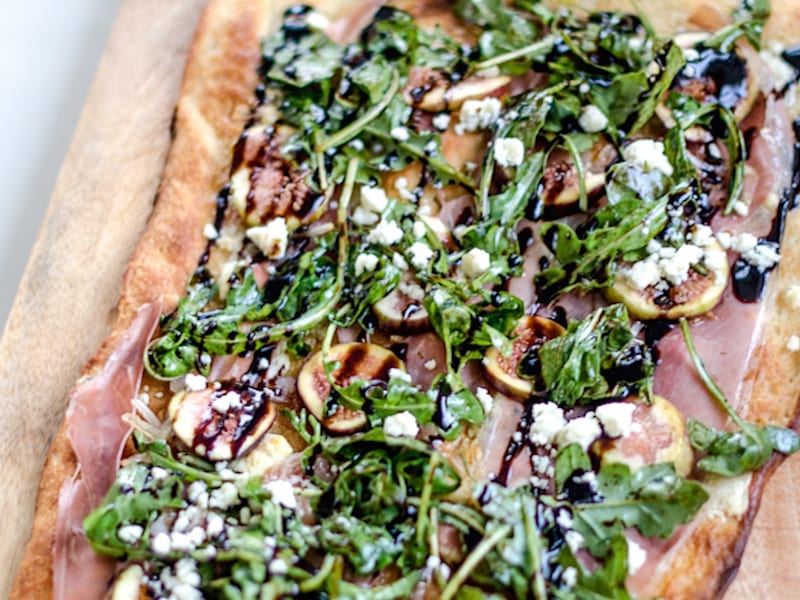 Make pizza dough ahead and you are set for an easy weeknight pizza dinner. These fresh toppings can be mixed and matched to express spring your favorite way.