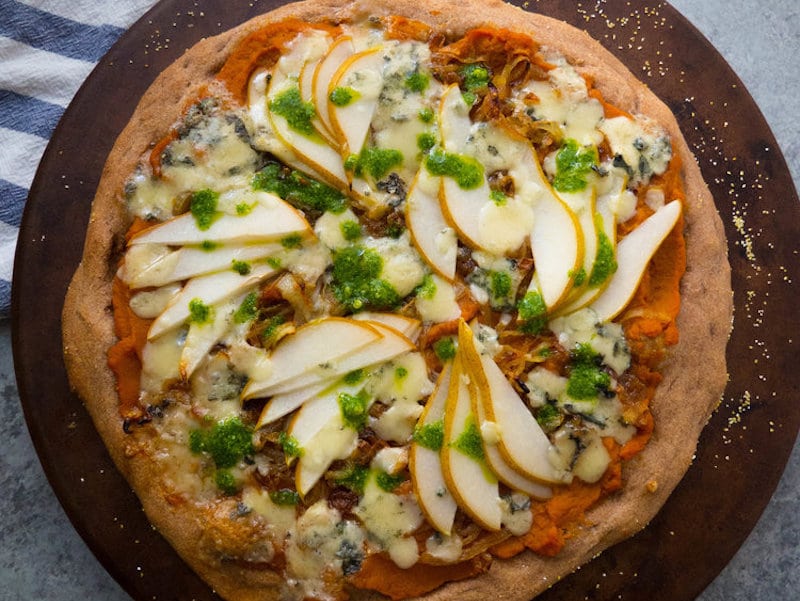 A gorgonzola, pumpkin and pear pizza. It really is the perfect, savory pizza for fall.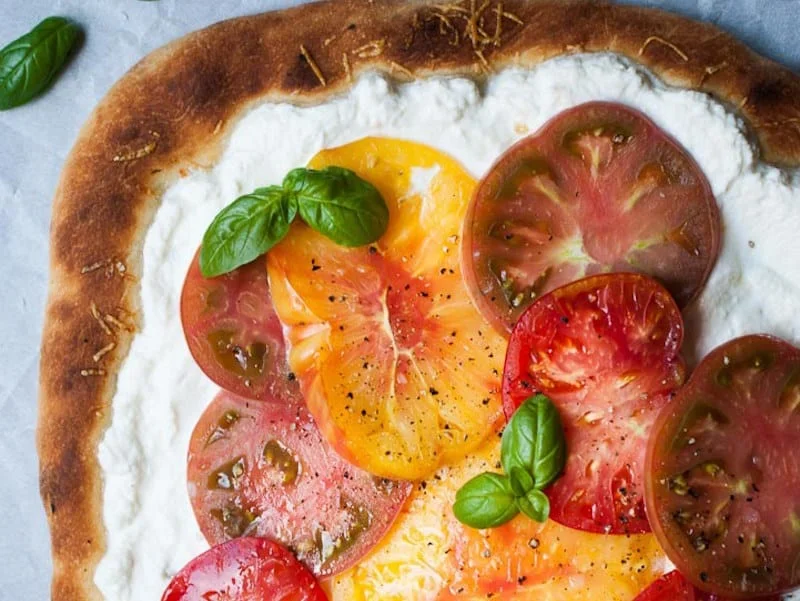 A simple ricotta and tomato pizza tastes like the fresh, cool flavors of summer, without any fuss.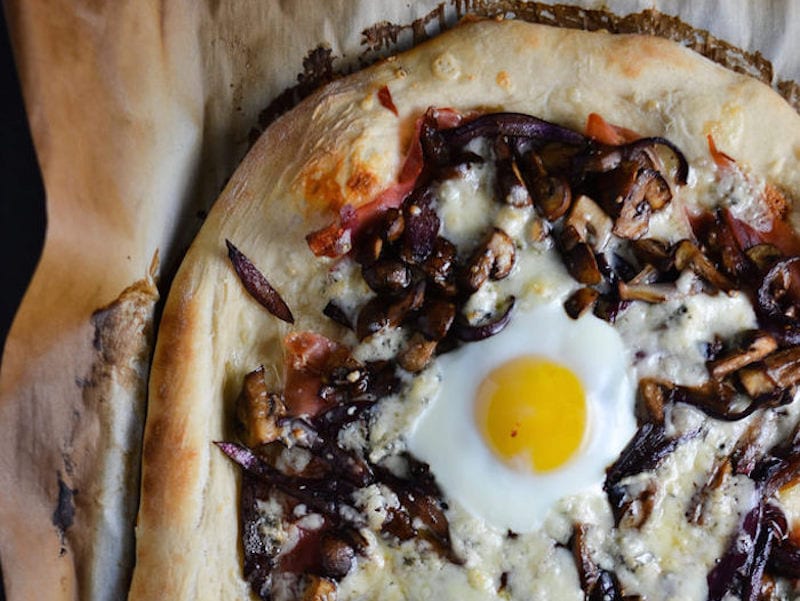 Rich mushrooms, bold cheese, sweet onions and salty prosciutto are melded together with a runny yolk that is perfect to dip a pizza crust into.