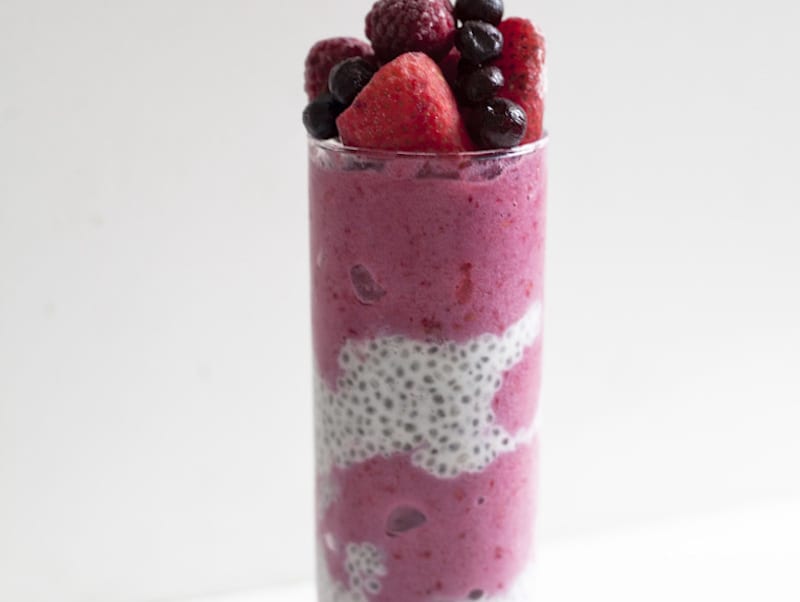 Almost like a parfait, this smoothie combines the drink with a chia pudding for a balanced and filling snack.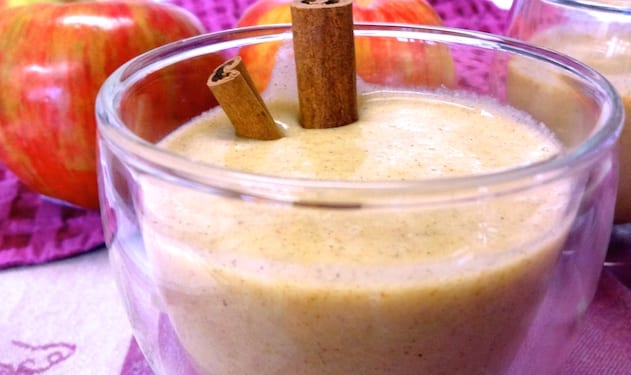 A rich smoothie made with almond milk and a blend of satisfying spices that are perfect to comfort or refresh whether spring has arrived for you yet or not.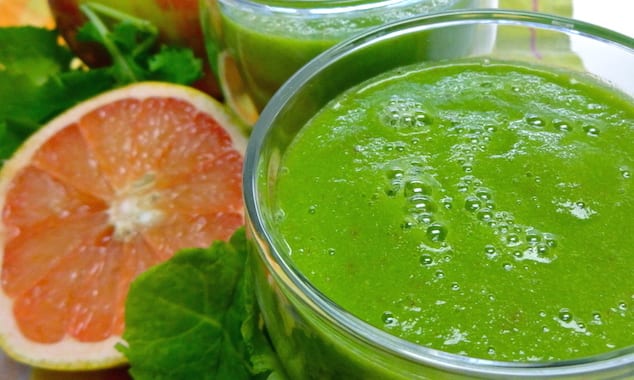 Made simply with a few fruits, one vegetable, and a burst of delicious citrus, this smoothie provides a host of nutritional advantages while tasting great.