Did you recently go apple picking? Do you have a hefty harvest of fall apples in your kitchen? Easily make a batch of these caramel apple tea scones with the seasonal produce.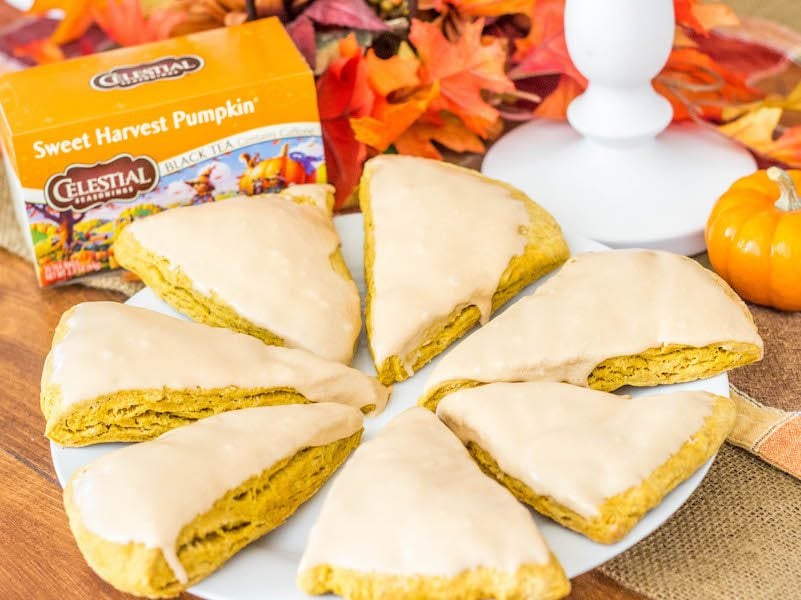 Sweet with a hint of salt and made with a warm autumn tea, these sweet harvest pumpkin scones are easy to make and drizzled with a perfect salted caramel glaze.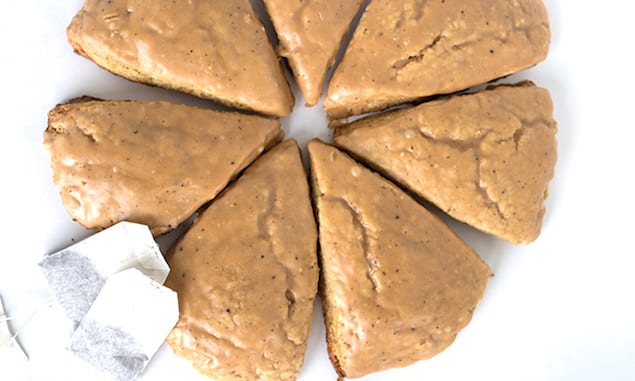 Scones made with aromatic dried tea are coved in a perfect sweet tea glazed after emerging from the oven.