Loved around the world, it is unclear where this fried dough originated as many nationalities have their own version of the doughnut. Whether a ring, hole, or filled, doughnuts bring a smile to the face with their soft, fluffy, interior and fried outer crust. Gear up for a craving of unique doughnuts as you read about some unusual varieties.
By Annelise McAuliffe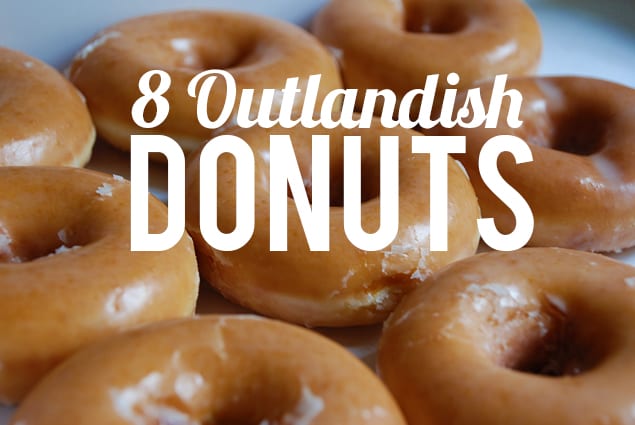 1. Wasabi Cheese Doughnuts
Dunkin Donuts, Singapore
After disappearing from the country for about 10 years, the franchise reopened a location in 2009. The verdict is still out about whether or not the wasabi cheese doughnut was the cause of the past exodus.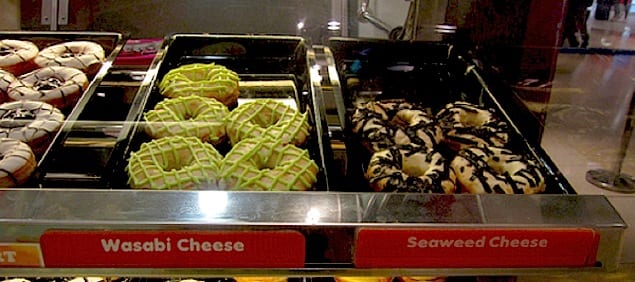 coltmonday.wordpress.com
2. Champagne Doughnut
Astro's Doughnut's & Fried Chicken, Washington, D.C.
Pop some bubbly with a champagne-flavored glazed doughnut.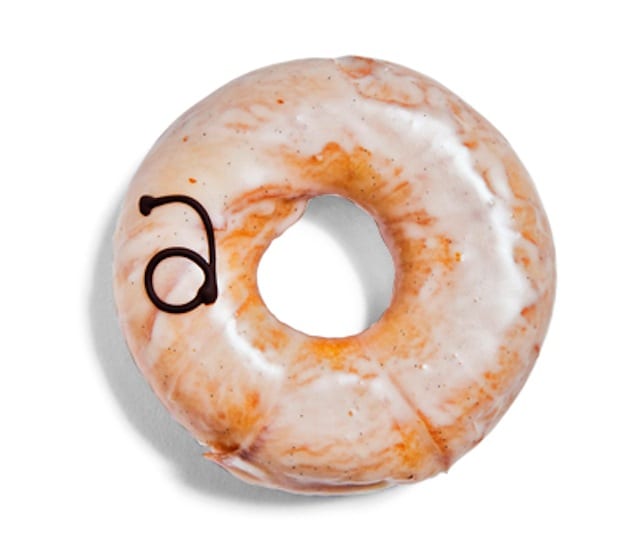 http://astrodoughnuts.com
3. Poi Doughnuts
Kamehameha Bakery, Honolulu, Hawaii
Poi is a common Hawaiian starch paste from the purple taro root. The paste gives these doughnuts a sweet flavor from their high starch content, not to mention a vibrant color.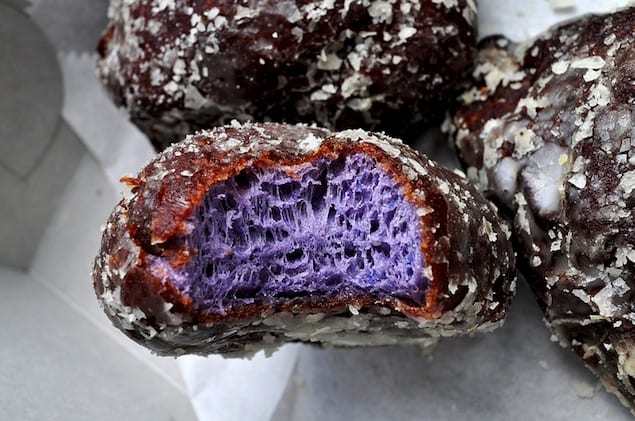 http://www.kathyylchan.com
4. Southern Spice Doughnut
Donut House, Chennai, India
Donut House's mission statement is to take Indian tastebuds to the next level. With the Southern Spice flavor they are most certainly achieving their mission. Dusted with southern spices, green chili, and thyme.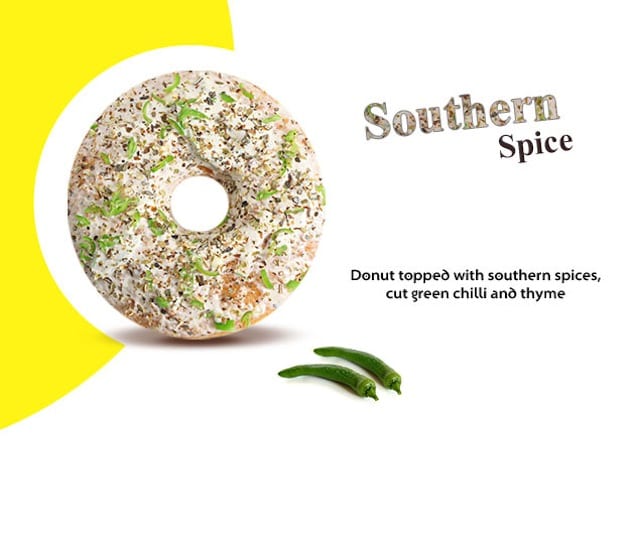 http://donuthouse.in
5. Rosemary Olive Oil Doughnut
Fonuts, Los Angelos, CA
We think this flavor, generally reserved for bread, sounds particularly sophisticated and delicious.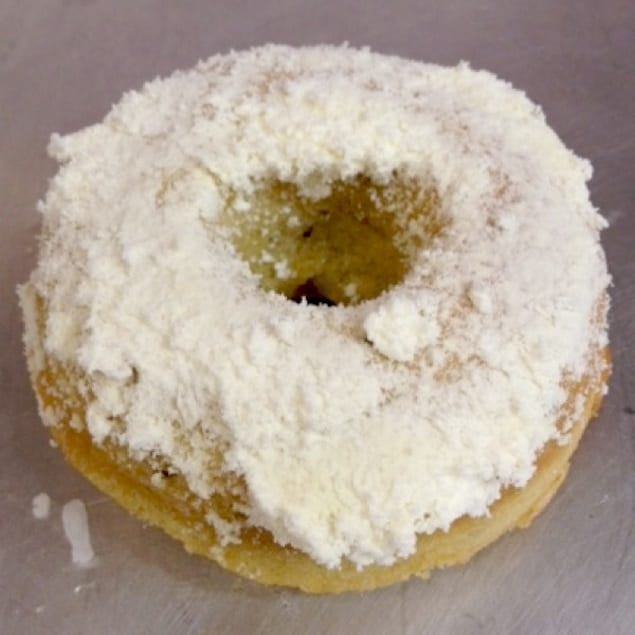 www.fonuts.com
6. Bubble Gum Doughnut
Voodoo Doughnuts, Portland, OR
Voodoo has become a cult following and recently opened a much anticipated location in Denver, CO. Their flavors are bright, bold, and often PG-13 rated.
See Also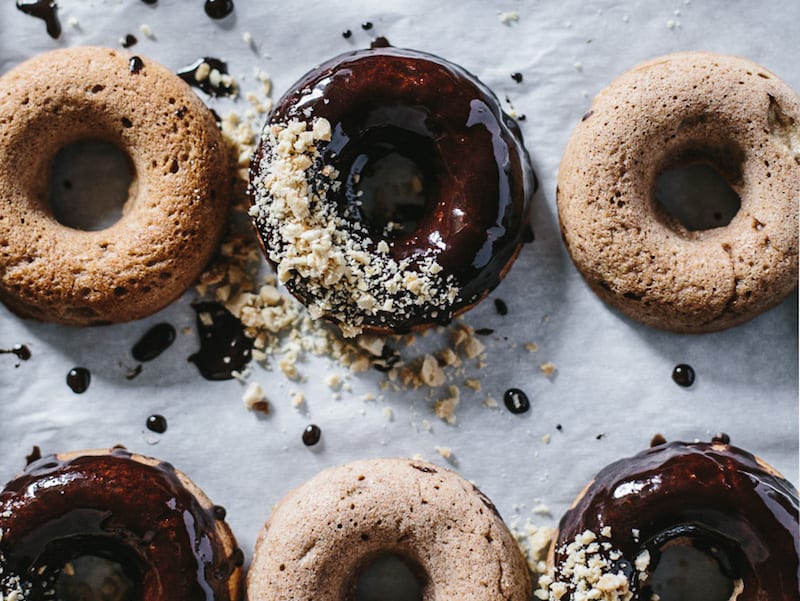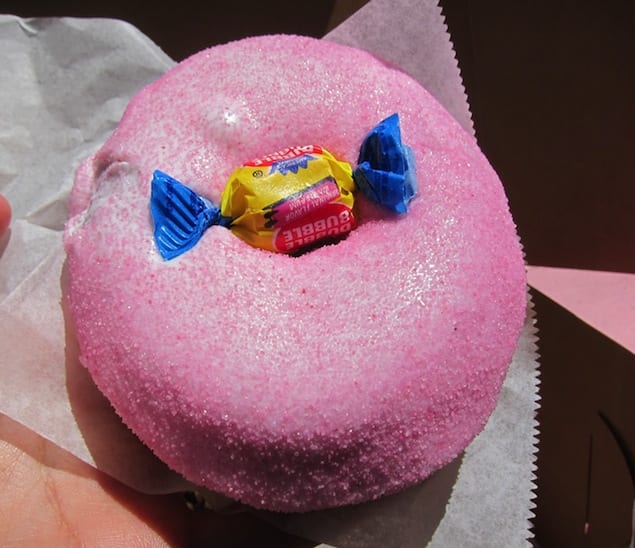 www.sksybabygirl.blogspot.com
7. Chicken & Waffle Doughnut
Strange Donuts, St. Louis, MO
Given the name, you can always expect new and zany flavors at Strange Donut. This "Stranger" variety costs a whopping $5 and is more like a meal than a dessert. They are on a roll with their wacky ideas and we hope they don't slow down anytime soon.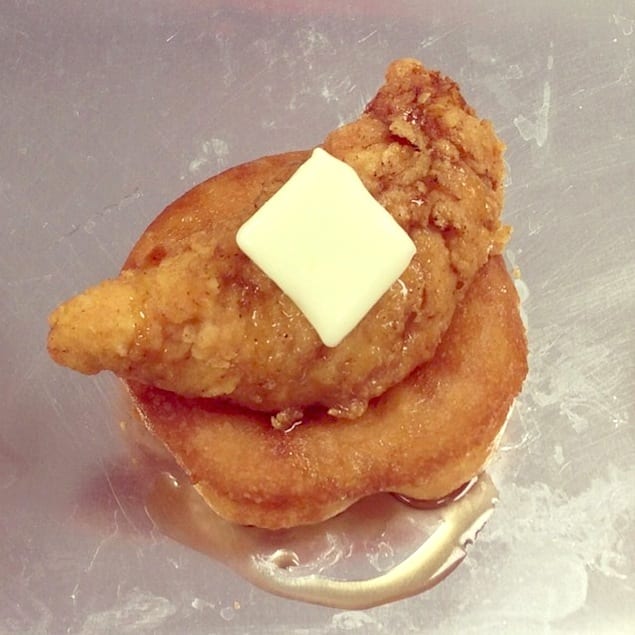 http://strangedonuts.tumblr.com
8. Psycho Psushi Donuts
Psycho Donuts, California
Their limited time flavor bento box came completed with Pocky chopsticks. Flavors ranged from Orange Creamsikiller to Fung Shui green tea. Not only do they provide crazy pastries, but they have a psycho staff to go with them. Counter personnel at Psycho Donuts are dressed in nurse outfits ready to handle your doughnut craze. Before you leave, take a photo in their padded cell with Psycho treat.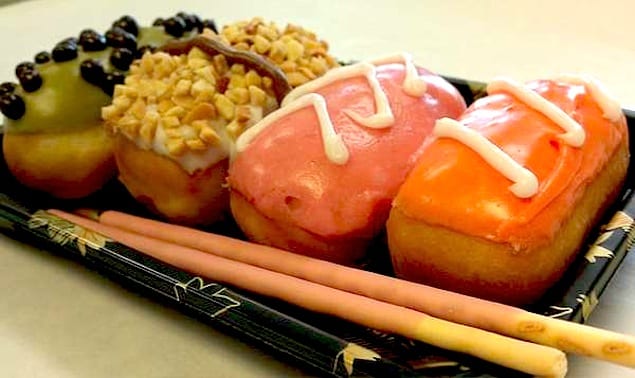 http://www.trendhunter.com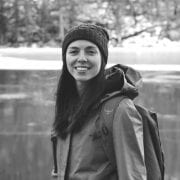 Annelise McAuliffe
Mandatory family outings to the Detroit farmers' market and nightly home-cooked meals cultivated Annelise's respect and curiosity for food. A graduate of The Culinary Institute of America, she spends her free time in New York City recipe testing, eating breakfast all day, and dreaming up international culinary adventures.