Deep dish, wood oven, thin crust, whole wheat, vegetarian….pizza is the ultimate customizable food. Here at Honest Cooking we celebrate all pizza styles. These are our 8 favorites.
By Annelise McAuliffe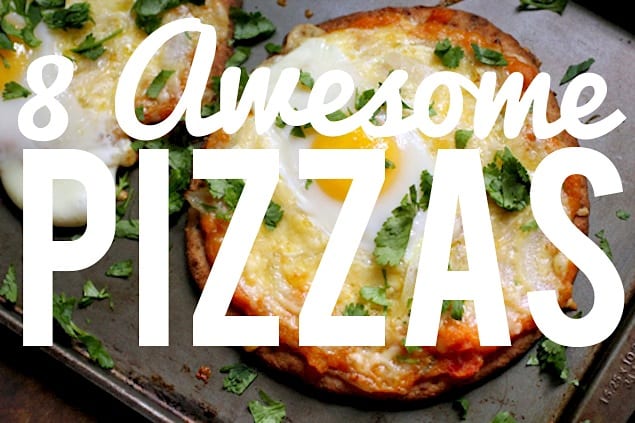 1. Spicy Shrimp & Fennel Onion Chutney Pizza
Delicious with Indian Inspired Shrimp and Fennel Onion Chutney on top of flatbread and mozzarella melted on the grill. Get the recipe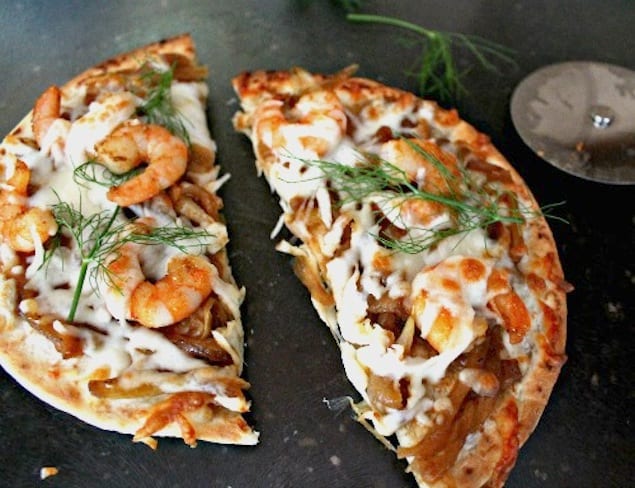 2. Kielbasa and Alpine Cheese Pizza
Creamy, stretchy, and tangy cheeses pair up with a garlicky kielbasa and sauerkraut. You these toppings as inspiration for your favorite thin or thick pizza crust. Get the recipe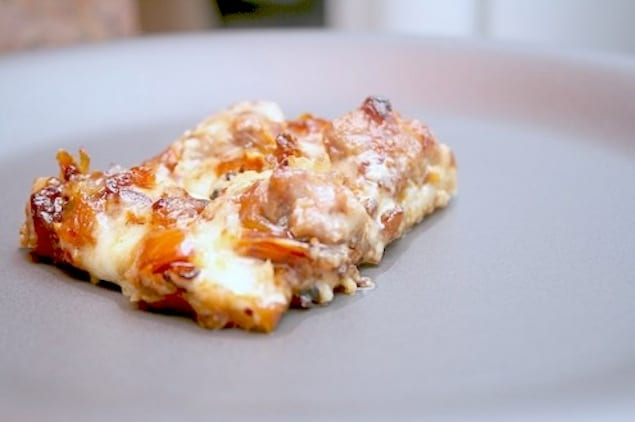 3. Whole Wheat and Greens Pizza
Indulge in the healthy side of pizza. A pizza crust using whole wheat flour and a puree of three different greens: spinach , mustard greens, and basil. The result is a wholesome, beautiful looking pizza. Get the recipe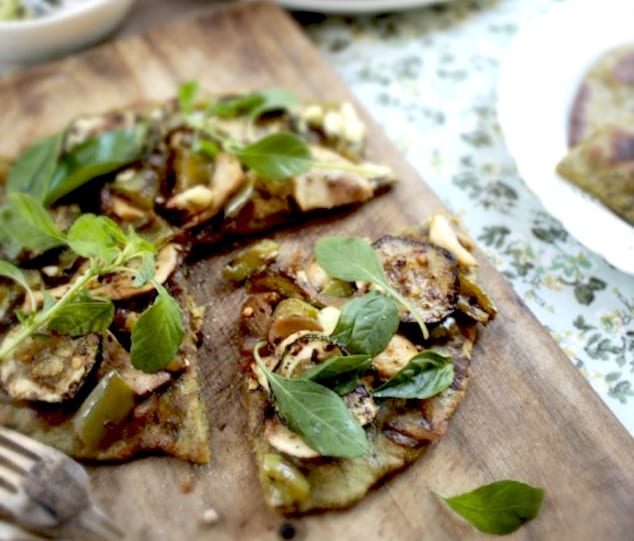 4. Argentinean Fugazzeta Pizza
A pizza exploding with onions and mozzarella on a thick crust is one of the many Italian influenced dishes that is commonly found in Argentina. There is no tomato sauce or other toppings. The onions are simply seasoned with oregano and olive oil and sometimes a slice of ham is added known as a fugazzeta con jamon. Get the recipe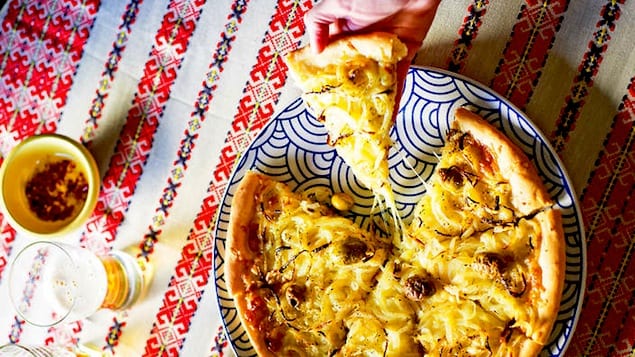 http://www.sbs.com.au
5. Polenta Pizza with Spinach, Mushrooms, and Ricotta
Whether you are allergic to gluten or following a specific diet plan, this thin crust pizza will hit all your pizza cravings. It's not only gluten free but tastes delicious with the creamy ricotta cheese. Get the recipe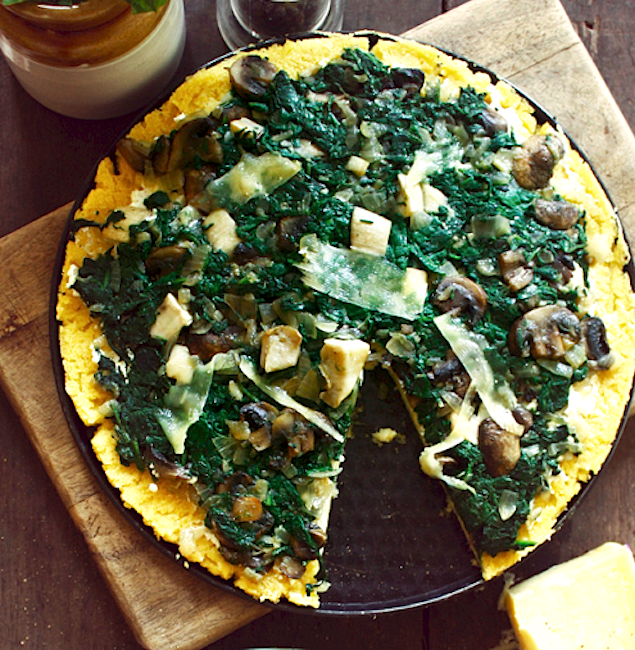 6. Honey Ham and Fresh Pineapple Pizza
Use your favorite pizza dough recipe or in pinch a tortilla. This pizza is topped with a spicy marinara sauce, monterey jack cheese, diced honey ham, pineapple and a sprinkling of herbs. Get the recipe.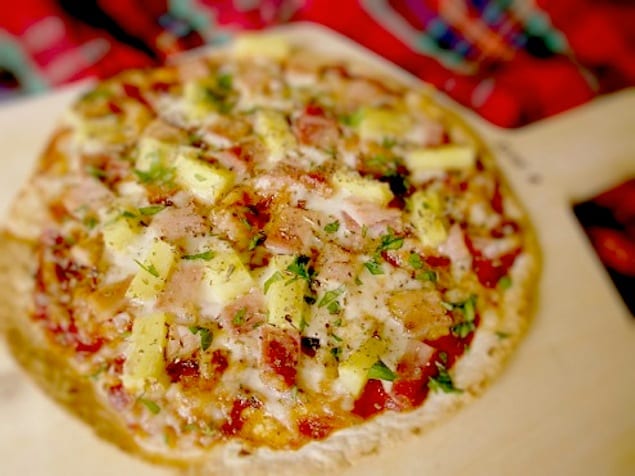 7. Breakfast Pizza
We love pizza because it is delicious all day, everyday, and even cold. This naan or crust is baked with a homemade pumpkin sauce, sharp cheddar, parmesan, and an egg on top. Get the recipe.
8. Backyard Wood Oven Pizza
Everything you need for your own pizza party: a great dough recipe and three tasty toppings. Get the recipe for a fool-proof wood oven pizza crust and explore the three flavor profiles or come up with your own.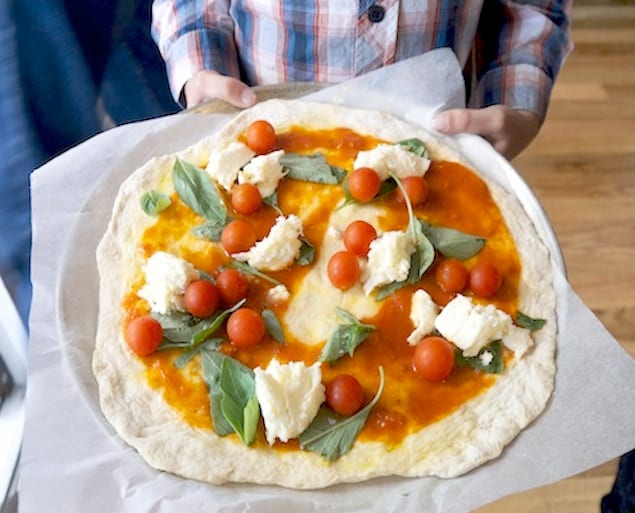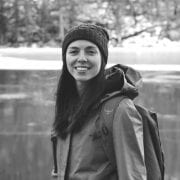 Annelise McAuliffe
Mandatory family outings to the Detroit farmers' market and nightly home-cooked meals cultivated Annelise's respect and curiosity for food. A graduate of The Culinary Institute of America, she spends her free time in New York City recipe testing, eating breakfast all day, and dreaming up international culinary adventures.