Adding juicy pears to a savory recipe can make it all the better. Try these 5 simple, savory pear recipes and your tastebuds will be delightfully surprised.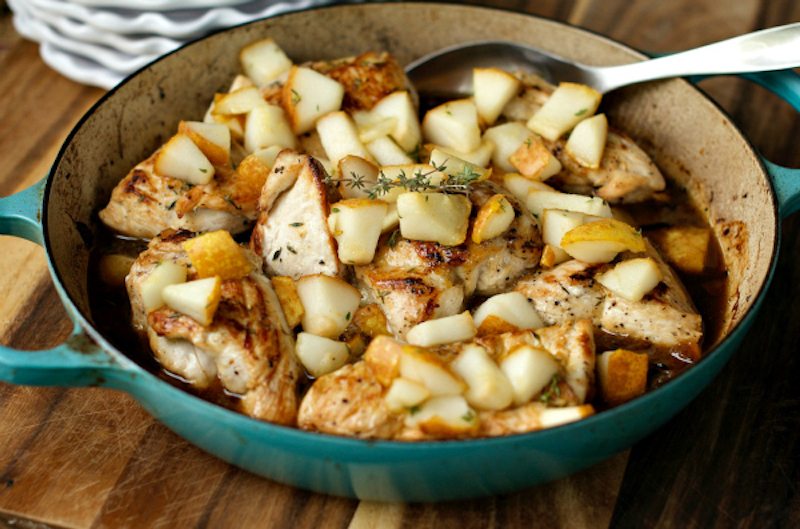 Reluctant Entertainer
Roasted Chicken with Honey Bacon and Pears
This delicious one-pot meal, Roasted Chicken with Honey Bacon and Pears, is delicious served on rice, polenta, or a bed of arugula.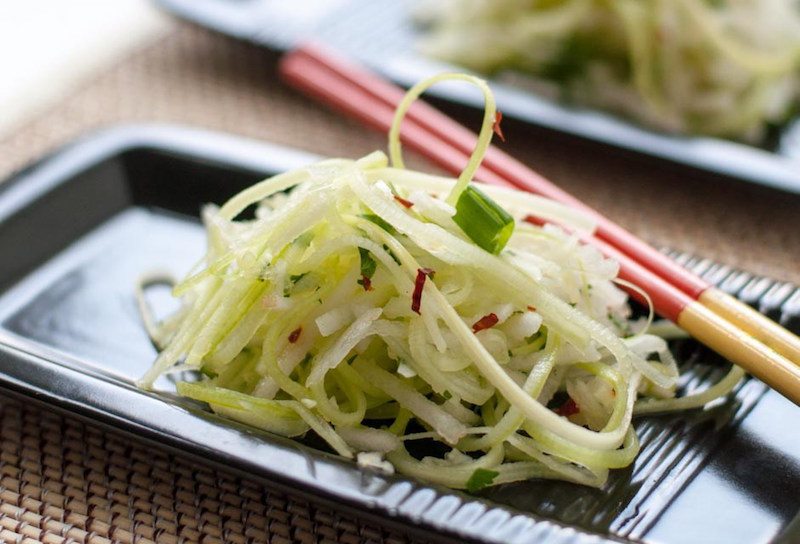 Flavour and Savour
Asian Pear Slaw with Ginger and Lime
This Asian Pear Slaw is a little crunchy, a little sweet, and a little spicy! It pairs well with any Thai or Asian dish.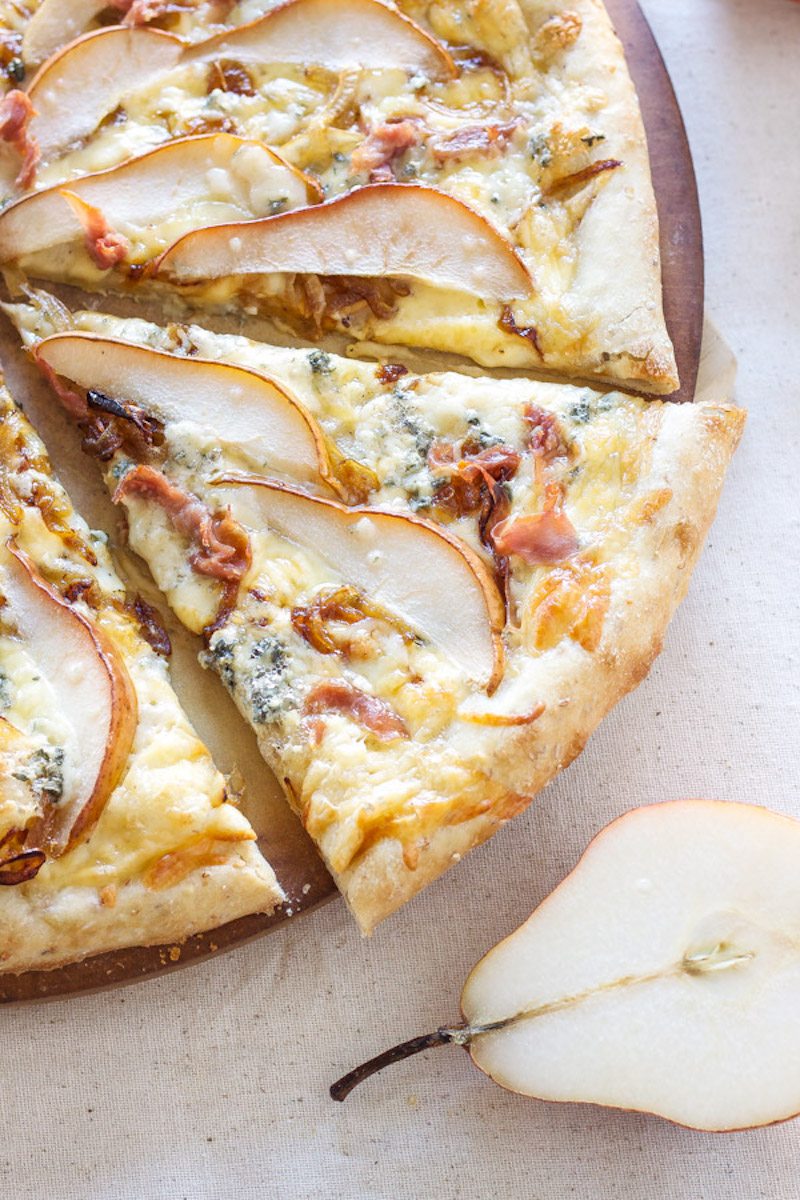 Recipe Runner
Pear, Proscuitto, and Gorgonzola Pizza
Pizza with a salty and sweet combination is exactly what you get with this one. This is a sauceless pizza and if there is enough flavor in the toppings, then a sauce really isn't necessary.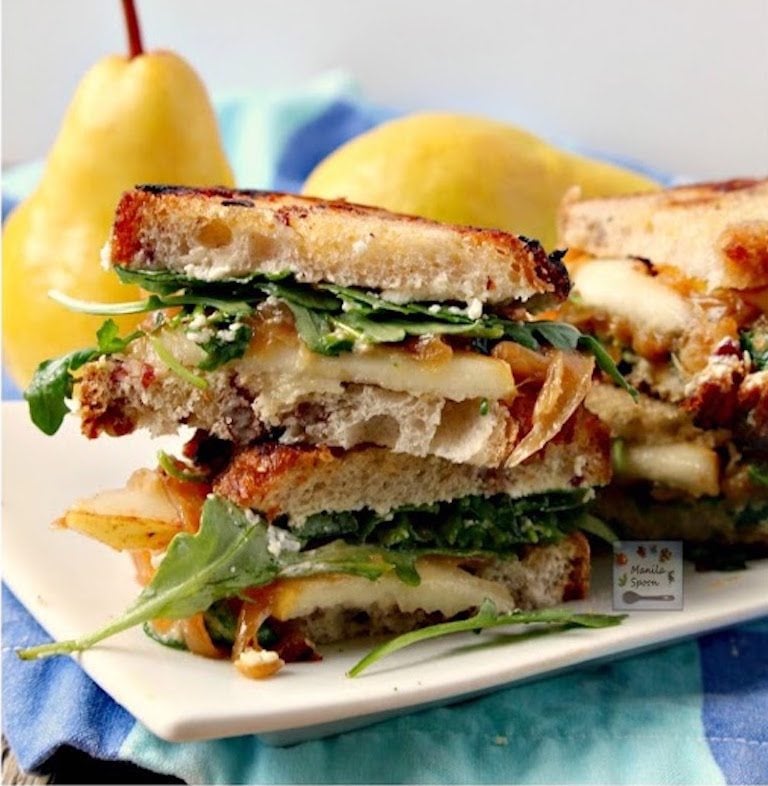 Manila Spoon
Pear, Honey, Cheese and Caramelized Onion Sandwich
A burst of flavors – fruity sweet, cheesy, herby and buttery yum greet your taste buds with each bite of this delicious Fall sandwich.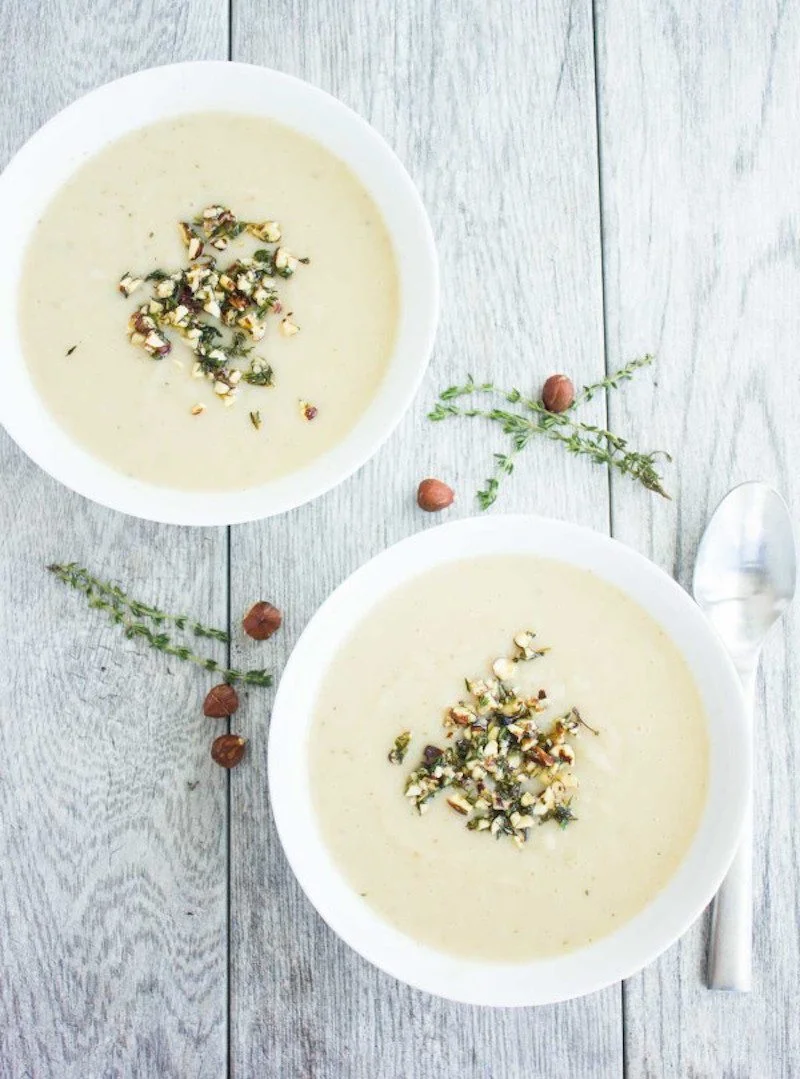 Two Purple Figs
Cauliflower Hazelnut Pear Soup
This cauliflower hazelnut pear soup recipe is smooth, rich, satisfying and the best thing to cheer you up on a cold rainy day. The flavors are a complete harmony— creamy cauliflower with a touch of sweetness from the pear and a smooth nutty hazelnut with fresh thyme, thickened up with gluten free oats and all blended together with broth and white navy beans for extra protein and richness, all topped with chopped hazelnuts and thyme for a slight crunch!