There's something sort of magical about discovering a little-known hole in the wall that serves up the best pasta you've ever eaten or the most perfect crab cakes that have ever crossed your lips. Check out these Midwest favorites.
By Jay Deratany
Of course it's also great to eat outrageously well in food meccas like Napa Valley and Manhattan, but somehow it just doesn't feel as special or as earned as when you stumble upon a hidden gem.
Well, the Midwest is quickly becoming a treasure trove of hidden gem foodie towns with burgeoning culinary scenes that any serious foodie would appreciate. Here are some of our favorite stops to travel to!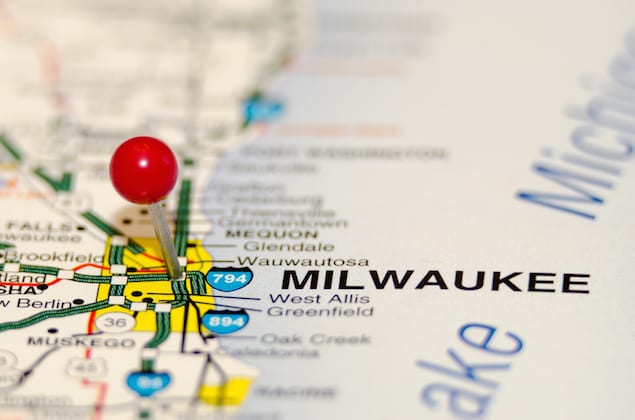 Shutterstock: digidreamgrafix
1. Milwaukee, Wisconsin
Sometimes known as Chicago's little brother to the north, Milwaukee is more than just beer and cheese… although it is true that they're absolute pros at both. One can still feel the power of the city's bratwurst and pretzel roots here, but acclaimed chefs are featuring upscale offerings that incorporate those roots while also dazzling the discerning palate.
Suggestions
Cheese connoisseurs should be sure to check out the Wisconsin Cheese Mart, a veritable queso cathedral dedicated to Wisconsin cheeses.
Braise is the acclaimed creation of chef David Swanson, a pioneer of the locavore food movement, which has been flourishing here since 2006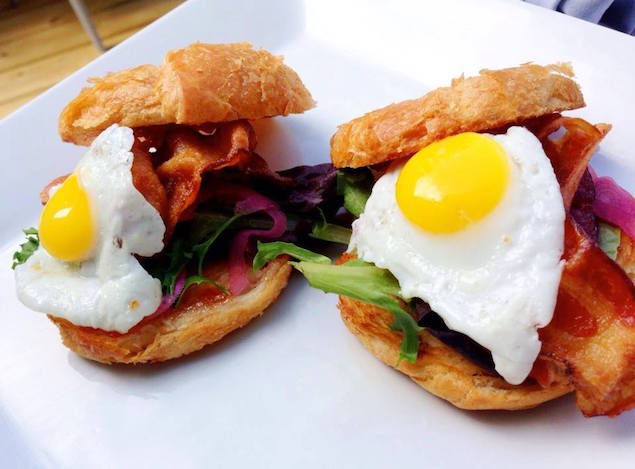 Image by J. Paul's
2. Harbor Country, Michigan
Though not technically one town, but a string of coastal towns in coastal southwest Michigan, Harbor Country has long been a favorite vacation destination among Chicagoans. It should come as no surprise then that local restaurants offer a level of cuisine that's higher than your average small towns. There is an emphasis here on everything small-batch and locally grown, so it's a foodie's heaven.
Suggestions
Journeyman Distillery is part of a rising trend in small distilleries making artisan spirits. Visit for a tour of the distillery and then stop in at the modern yet rustic tasting room for small bites and craft cocktails that use their house-made whiskey, gin, rum and vodka.
J. Paul's is housed in a renovated Victorian mansion and boasts a changing menu of seasonal farm-to-table ingredients, diverse wine flights and a thoughtful drink menu that showcases the area's many craft brews and spirits.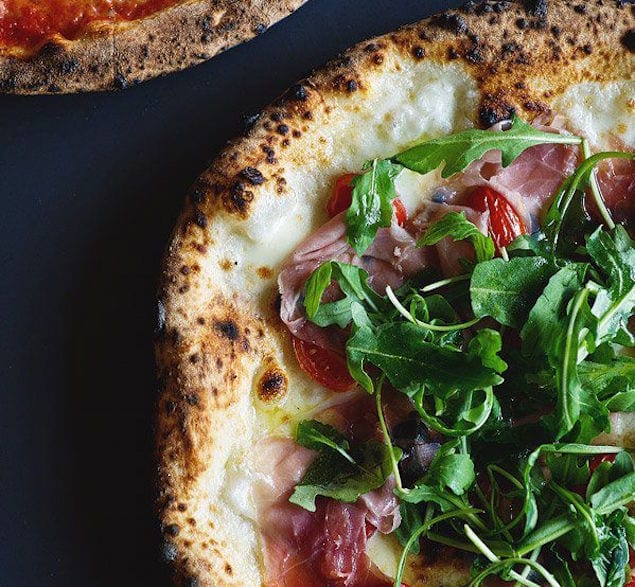 Image by Garage on Market
3. Louisville, Kentucky
A little bit Midwestern, a little bit Southern, Louisville has really come into its own in the last few years as a sophisticated destination for foodies. While you're there, be sure to take advantage of the city's intimate relationship with bourbon by trying local favorites like Old Forrester and ordering up dishes that incorporate the flavorful spirit.
Suggestions
In the hot new neighborhood of East Market Street (better known as NuLu), check out James Beard award-winning restaurant Harvest. You know they're seriously committed to local ingredients because the place is owned by a local farmer.
Housed in a former mechanic's garage, Garage Bar is a pizza and beer joint with a young, hip and hand-crafted feel. They churn out wood-fired Neapolitan style pizzas that feature – what else? – local ingredients and house-made sausage and pepperoni, as well as a regional ham and fresh oyster bar.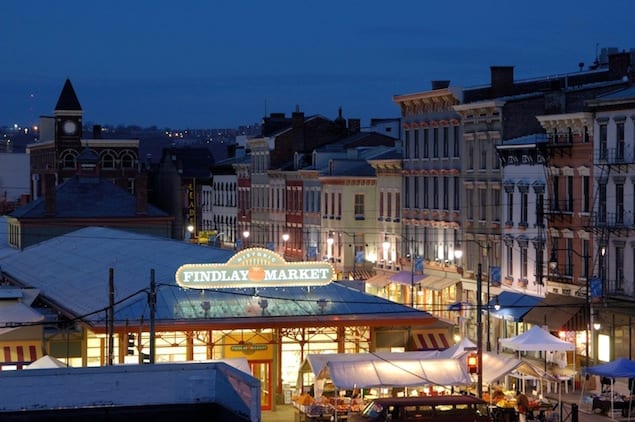 Image by Findlay Market
4. Cincinnati, Ohio
Few among us would think of Ohio as a culinary destination but, in recent years, Cincinnati has seen a massive explosion of restaurants – a whopping 200 in the last decade. Of particular note is the city's Over-the-Rhine neighborhood, an area that was once abandoned but is now experiencing a resurgence in the form of young, professional residents and hot new dining and drinking establishments.
Suggestions
When you visit Findlay Market, you're seeing the state's oldest surviving market house, which has been a smorgasbord of local and ethnic foods since 1855. Peruse the stands to sample fresh ingredients or cobble together a meal from the many prepared food offerings as you stroll around.
Boca and Sotto are ventures of Cincinnati star chef, David Falk. These neighboring restaurants both serve highly praised Italian fare, with Boca being the more upscale fine dining option and Sotto the casual trattoria.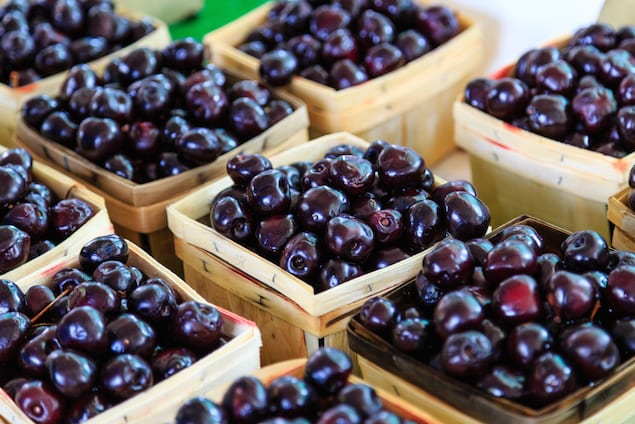 Shutterstock: Robert Stone
5. Traverse City, Michigan
If you're not familiar with the Midwest, it's possible that you've never even heard of Traverse City, let alone hearing of it as a foodie's paradise. But it is exactly that – just ask celebrity chef Mario Batali, who spends his summers here for its thriving gastronomic scene. The area is chock full of farm-to-table restaurants, independent wineries and cherry orchards.
Suggestions
The Cooks' House takes full advantage of the abundance of local farms and vineyards in northern Michigan by serving simple and fresh modern American cuisine.
After dinner, stop in at Grand Traverse Pie Company, a gourmet pie shop that started in Traverse City but now has 15 shops around the state. Be sure to try a slice of the cherry pie that Batali calls "a religious experience."
For food-obsessed travelers who don't want to battle the crowds, these Midwestern gems offer flourishing culinary scenes that are a little more undiscovered. A few days in any of the towns on the list will leave you both well fed and hungry for more.
Jay Deratany is a Midwestern foodie and a big fan of the hidden gem. In addition to being an attorney, screenwriter and human rights activist, he's also the owner of The Kirby, a luxurious newcomer among Saugatuck Michigan hotels. Jay also enjoys sharing his passion for travel, food and wine on The Kirby blog and as a guest blogger.