Pitch Me: How to turn your love for food into a successful culinary business
While the New York City Wine & Food Festival may be best known for hosting walk-around tastings and private dinners with the industry's most innovative and established chefs, an increasingly present—and interesting— aspect of the festival is a growing roster of panel discussions and lectures. Among those I attended at this year's festival was "Pitch Me: How to Turn Your Love For Food Into a Successful Culinary Business," featuring insights from established entrepreneurs on how to build a brand in this increasingly competitive business.
Recognize your brand. When the Food Network brought on Rachel Ray, they were looking for a can-do home cook. But even as her star has risen, Rachel has kept that message—accessibility—at the core of her brand. For her, a large part of content creation is ensuring the audience can see themselves in her show and feel a part of a community.
Put everything down on paper. Restaurateur Luke Ostrom says a key mistake most restaurant owners make is that they don't think thoroughly enough about their concept and logistical planning. You need to exhaust your ideas and analysis, because there is an art to choosing when to go into debt.
See Also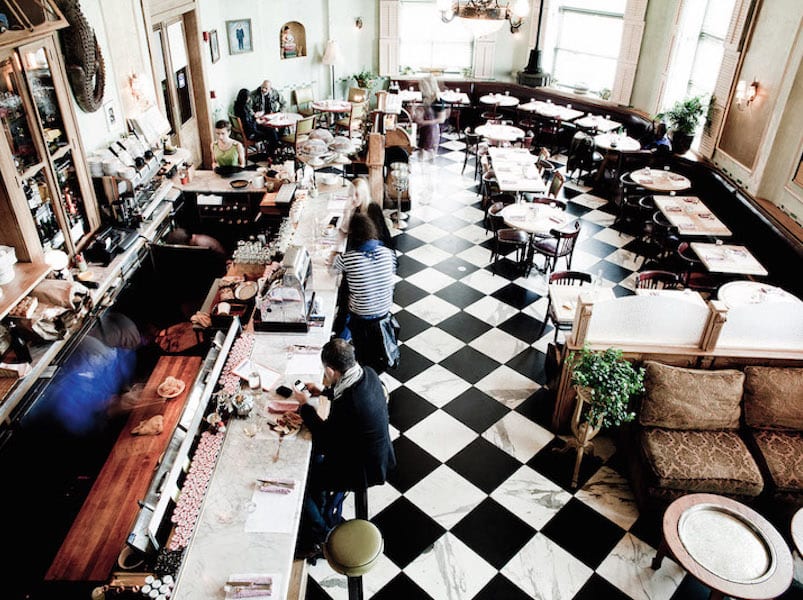 Everything has a "sell by" date. If spending seven years on television taught Chef Tyler Florence one thing, it's that food programs, businesses and products have a shelf life. His was a career built on celebrity, and when the bottom fell out in 2008, he realized that a single-faceted career was no longer a sustainable reality. His advice to aspiring food personalities? "Make TV and media a spoke in your wheel, not your [whole] wheel."
Know your audience. Having grown up in Ohio, Senior Vice President of Food Network Bob Tuschman knows that what works in New York doesn't necessarily work for the rest of the country. He sees his Midwest upbringing as an asset in itself, as he has more respect for and interest in the national perspective.
Consider your timing. Quirky founder Ben Kaufman asserts that "the best ideas in the world aren't actually in the world, they're in people's heads." His own invention, the Mophie for iPhone and iPad, went bust in its early days, but just a few years later was earning 300 million dollars in sales.
Carly DeFilippo
Carly is a Contributing Writer at Honest Cooking. Though the first line of her college application essay was "I love tunafish," it wasn't until she pursued graduate studies in Paris that she ever considered a future in food. Based in Manhattan, Carly is a freelance writer and the co-founder of Cognoscenti Creative, a boutique branding agency dedicated to establishing artisans as influencers.