When a recipe has just 4 ingredients, one of which is Nutella, and the other 3 items are basic pantry essentials, don't wait for a reason to bake.
By Priya Sreeram
Life is so much more beautiful after digging in to a mouthful of Nutella. The chocolate-hazelnut spread is sheer ecstasy as long as you are not counting the calories. So when a recipe (source: Savory Sweet Life) has just 4 ingredients, one of which is the delightful spread and the other 3 items are basic pantry essentials, I don't wait for a reason to bake – no excuse in the name of a birthday or an anniversary or a mother's day and it's ilk
The 4 Ingredient Nutella Bliss
Ingredients
Ingredients :-
Nutella Spread - ½ cup (approx 150 to 160 grams)
Egg - 1 large
All Purpose Flour - 4 to 5 tbsp
Peanuts - as required (for sprinkling) {Hazelnuts, if you have}
Instructions
Preheat the oven to 175 C / 350 F. Grease and line the muffin pan/cupcake tins and set aside.
In a bowl, tip in the spread and dunk the egg. Whisk until smooth and shiny batter. Add the flour and mix again till well blended.
Spoon the batter to the prepared tin/pan and sprinkle the chopped nuts.
Bake for 10 - 12 minutes, until a toothpick comes wet and gooey.
Notes
It's best to check the bake with a pick after a good 9 minutes if you want the brownies to have a gooey inner. Leave it for a 2 to 3 minutes more the brownies may miss the gooey twinge. Whatever may be the case you are in for a tasty treat ! I served it with some butter-scotch ice-cream and the pairing was indeed a made-in-heaven affair. The number of serves depends upon the size of tin used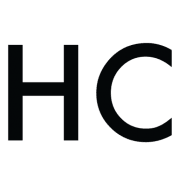 Priya Sreeram
Priya is an enthusiastic foodie who loves to experiment with different types of cuisine. She chronicles her heart and hearth adventures on the blog Bon Appetit, which has recipes ranging from simple to exotic.