31 Days of Barbecue: Grilled Artichokes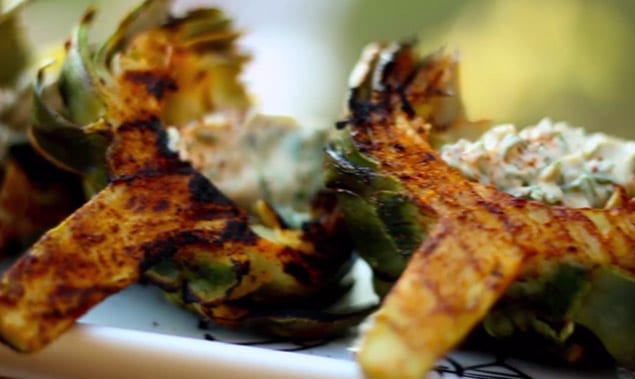 Grilling season doesn't have to be all about meat. This step-by-step guide depicts on grilling artichokes will please carnivores and herbivores alike.
May is National Barbecue Month and Honest Cooking is rounding up the best grilling and barbecue recipes around the globe to celebrate  the start of grilling season.  
\
Maya Dangerfield
A recovering teacher and editorial intern for Honest Cooking, Maya began her journalism career at Greatist.com. A food lover who never misses dessert, she is also a passionate sports enthusiast. Currently Maya freelances for FoodmakerMedia and copywrites for Techturized. Her writing has been published for Greatist.com, Shape.com, and The Washington Post.