Baked Keema Samosa is a very famous Indian snack prepared using mutton keema and wheat flour with step by step photos. Here are both baked and fried versions. Also shared Keema Samosa recipe made using maida – all purpose flour.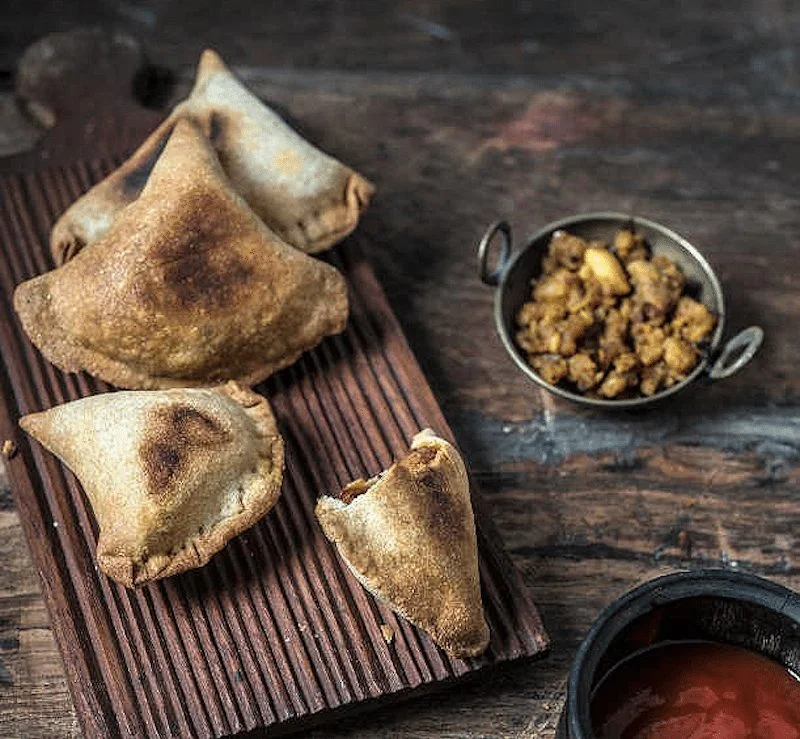 Though fried keema samosas are very crispy, baked samosa are equally crispy and delicious. For the samosa dough, we need wheat flour, ghee, oil and water. Just knead similar to poori dough. Not too soft. Let the dough rest for minimum 2 hours. Meanwhile, you prepare the stuffing part and keep it ready. Mutton or chicken keema masala can be used for stuffing. I have used 250 gms mutton keema which would be sufficient to make medium sized 16 samosa. If there is any left over dough, then use it to prepare chapati or poori. I have prepared 8 baked keema samosa and 8 fried samosa.
Keema masala should be very dry and there should not be any moisture or else the samosa will turn soggy after baking or frying. Use pressure cooker or pan to cook keema masala. The same masala can be used to prepare Keema Paratha or serve it with poori. It tastes delicious. When preparing samosa sheet, make sure it is not too thick or thin. We need water to seal the edges of the samosa. So keep everything ready before starting. Potato samosa can also be baked the same way we are going to prepare keema samosa. Serve keema samosa with mint chutney or tomato sauce.
See Also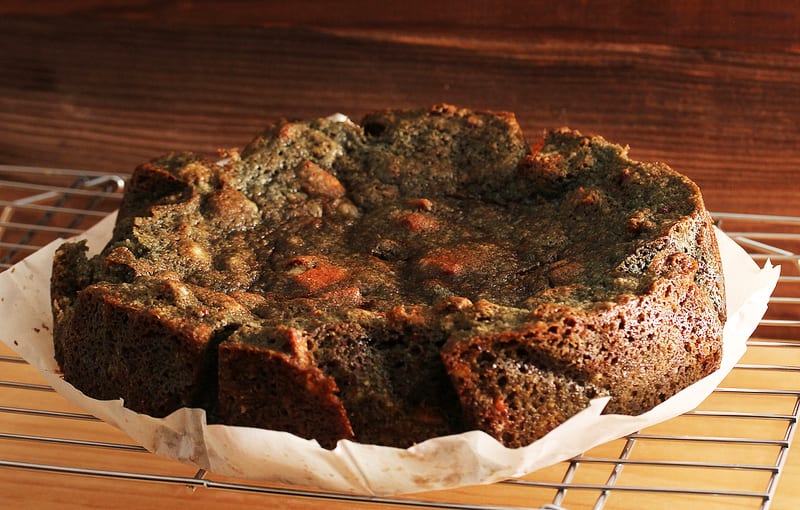 Preeti Tamilarasan
Ingredients
For dough:
2

cup

wheat flour

salt to taste

1

tbsp

ghee

2

tbsp

oil

water - to knead
For stuffing:
250

gms mutton keema / minced lamb meat

½

tsp

turmeric powder

½

tsp

red chili powder

1

tsp

coriander powder

1

tsp

mustard seeds

salt to taste

½

tbsp

ginger garlic paste

½

cup

finely chopped onion

1

tbsp

chopped mint leaves

1

tbsp

chopped coriander
Instructions
TO PREPARE DOUGH:
Sieve wheat flour and salt. Combine in a mixing bowl. Add ghee and oil. Crumble flour. Now, add enough water and knead to smooth dough. It should not be very soft. Close it with a damp cloth and let it rest for 2 hours.
TO PREPARE STUFFING MASALA:
Wash mutton keema and marinate with turmeric powder. Keep it aside for 10 minutes and wash again. Drain water completely. Heat 2 tbsp oil in a kadai or pan. Temper mustard seeds. Add chopped onions and cook for few minutes.

Add mint and coriander leaves. Stir well. Add ginger garlic paste, mutton keema, chili powder, coriander powder and salt to taste. Mix well everything. Do not add water. Let keema cook in its own moisture. Cook it closed for 30 minutes. Check it every 5-10 minutes and stir the masala. Cook on low flame. Once keema is cooked well and dry, switch off the flame and keep the masala aside.
TO PREPARE FRIED AND BAKED KEEMA SAMOSA:
Take the dough and divide into equal shaped lemon sized balls. Cover the balls. Take a ball and dust with little flour. Roll it using wooden roller to make poori shaped disc. It should not be too thick or thin. Cut it into two halves using a knife. Take one half and brush little water on the half of the straight edge. Leave the curvy edges.

Take it in you hand and fold the water applied straight edge over the back of the other straight edge to make a cone. Press it lightly to seal the edge. Since we have brushed with little water, it would be easy to seal them.

Now, take 2 or 3 tbsp of keema masala and stuff inside the cone. Seal the open edges using finger or press lightly with a fork. Make sure to close the edges properly. While deep frying, masala may come out if they are not sealed properly. Similarly, proceed with the remaining and make samosa.

For Deep frying, heat a heavy bottomed kadai with enough oil. Deep fry 3-4 samosa at a time till it turns golden brown. Remove from the heat and keep aside. For Baking, preheat oven to 180 degree C for 10 minutes. Take a baking tray and place foil sheet. Grease with little oil. Place samosa over the sheet and brush lightly with oil. Keep inside the oven and bake for 10 minutes. Turn over the sides of samosa and bake again for 10 minutes. Serve them hot for the better result.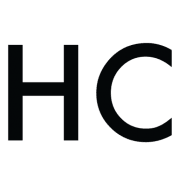 Preeti Tamilarasan
I am Preeti Tamilarasan, author & photographer of Indian Kitchen. I'm an engineering graduate who left her job after marriage and started blogging for time pass, which later became my passion and introduced me to the world of food photography. I have shared more than 1000 recipes in 3 years of blogging. I mostly concentrate on healthy Indian cooking.