Cauliflower is all the craze these days. This recipe joined the bandwagon and made cauliflower rice. Let's hop on.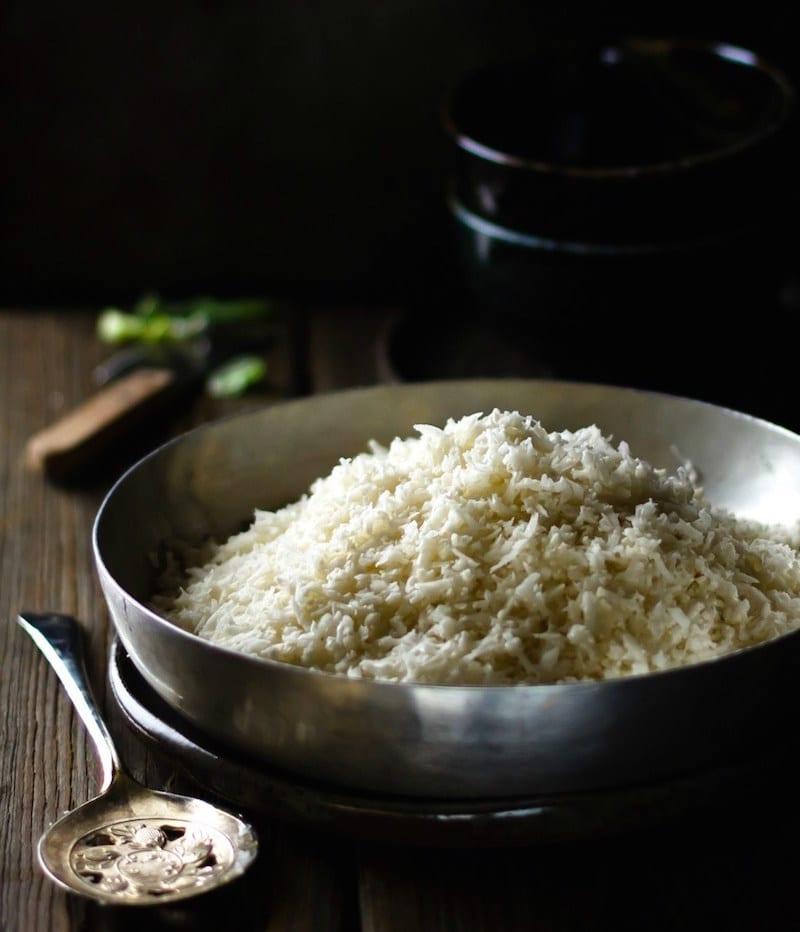 Have you heard about this thing where people use grated cauliflower in place of rice?
Skeptical? I was too. I was sooo skeptical. In fact, I had no plans to try using cauliflower as rice ever. Ever! I'm all about rice, and the idea of a grated cauliflower masquerading as my favorite grain was slightly offensive.
But I was wrong about you, cauliflower rice. You're seriously one of the best things that's ever happened in my kitchen. I can eat giant, healthy, delicious bowls of you for almost no calories.
That's life-changing.
Yep, I said delicious. Any concerns you have about how cauliflower is gonna pull this off, just chuck em out the window and trust me.
Cauliflower rice is delicious. And tastes a lot like rice, only…I can't believe I'm saying this! More flavorful. Lighter. And it's way less calories, and way quicker to make.
I'm sorry rice! I want an open relationship. You have to share my love with cauliflower from now on.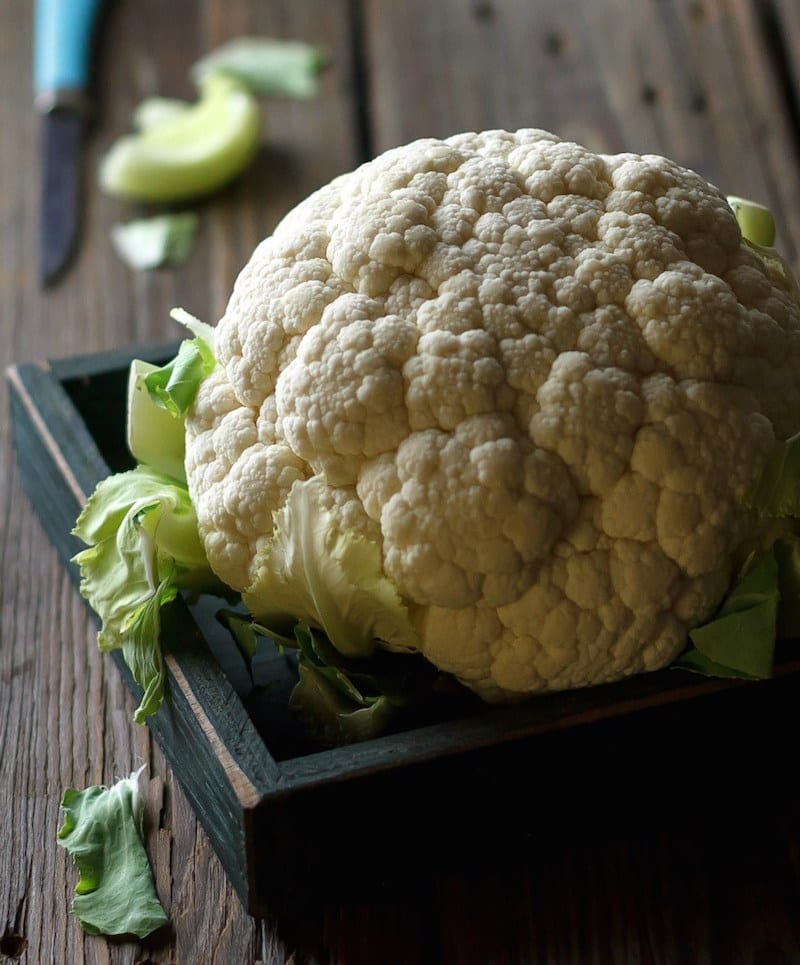 So pretty much how this works is you grate a cauliflower. Then you pan fry the cauliflower for a few minutes. Then you shovel it happily in your face and wonder where cauliflower rice has been your whole life.
The raw grated cauliflower is pretty cool looking. And tasty! I can imagine it as the base for a fresh Thai salad, maybe with a spicy peanut sauce, or even some Thai basil pesto. Hmm, I must be in the mood for Thai.
You might be wondering how I went from a cauliflower rice hater to wanting it for every other meal. The cauliflower rice trail leads to Graeme. He tried some cauliflower rice at his mom's and loved it. And then he started fussing at me to make some, and by fussing I mean he casually mentioned it once.
When Graeme suggests a vegetable…something's up. Cosmic forces are at work.
See Also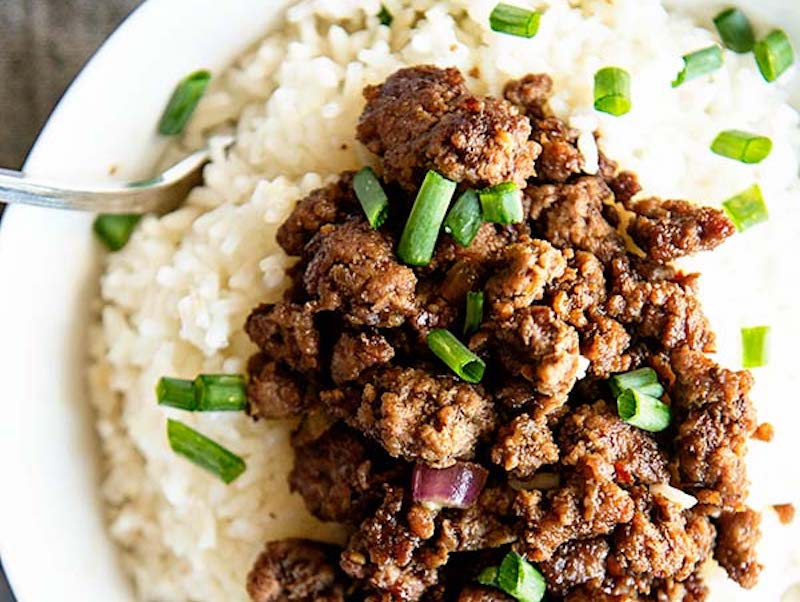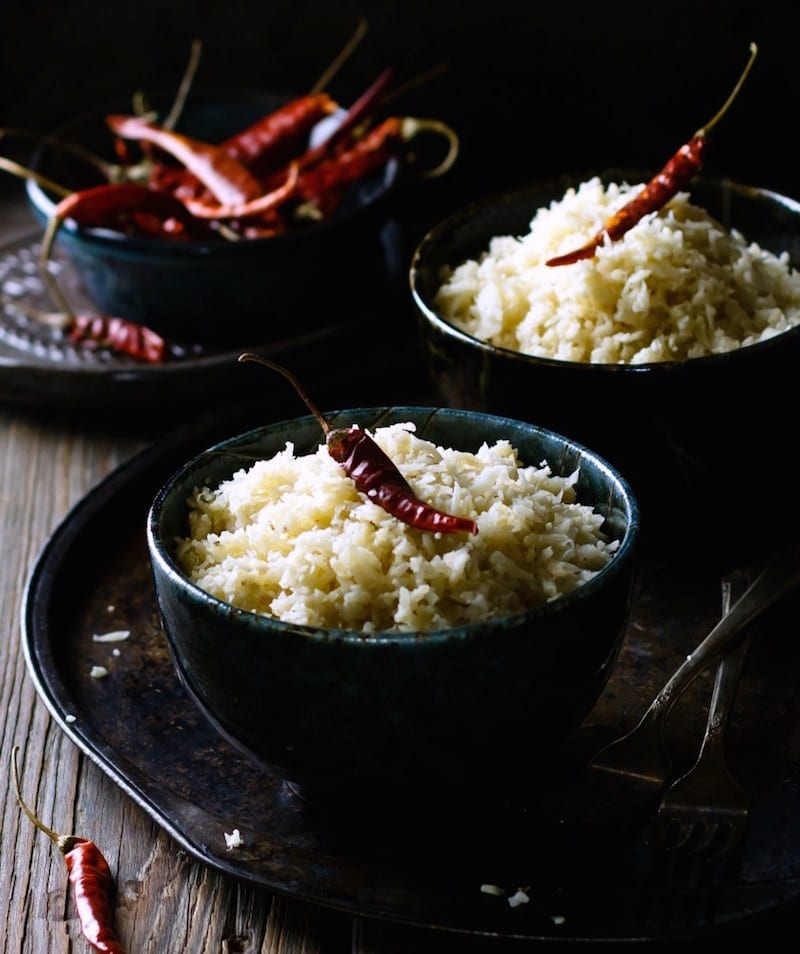 And here it is, all cooked up and ready to party. I was feeling festive so I topped it with these pretty dried chili peppers Graeme's mom got me for Christmas. I do not recommend munching whole dried chili peppers with your cauliflower rice, unless that's just how you roll.
You know how I can tell a photo session's done? When I start eating the food. What I got better work, because yum. My work is done here.
So let's recap. This easy cauliflower rice recipe will change your life because:
It's low calorie. By low calorie I mean 37 calories per cup. Yes. YES!! Prepare to eat gloriously.
It's quick. Grate the cauliflower. Fry the cauliflower. Eat the cauliflower. Get someone else to wash the dishes.
It's easy. See above, and consider that there are two ingredients: cauliflower and oil. Salt, pepper and all that razzmatazz are extra.
It's healthy. Look people, you're eating a cauliflower. Gosh.
It's delicious. Shovel city. Don't even mess around, just grab the big spoon and chow down.
So what are we even doing here. Let's make some cauliflower rice!
Print
2 Ingredient Cauliflower Rice
Author:

Gin Butters

Category:

Side
1

head cauliflower

1

Tbs olive oil
salt and pepper to taste (optional)
Instructions
Chop a cauliflower in quarters. Cut away the center core.
Either grate the florets by hand, or with a food processor. I used my grater attachment, but if you don't have one just pulse gently with your regular blade until the cauliflower resembles rice. You may need to do this in shifts if you have a small processor.
Add the oil to a large skillet.
Raise the heat to medium and add the cauliflower.
Saute for 2-3 minutes.
Put a lid on the skillet and reduce the heat to medium low.
Let the cauliflower cook 5-7 minutes, stirring occasionally.
Add salt, pepper and any other seasonings if you like.
Gin Butters
Gin's a crazy food romantic who's head over heels for big flavors and fresh, healthy ingredients. She's extra-inspired by Indian, Mexican and Indonesian cooking, and will put peanut butter on just about anything.