15 Delicious Ways to Detox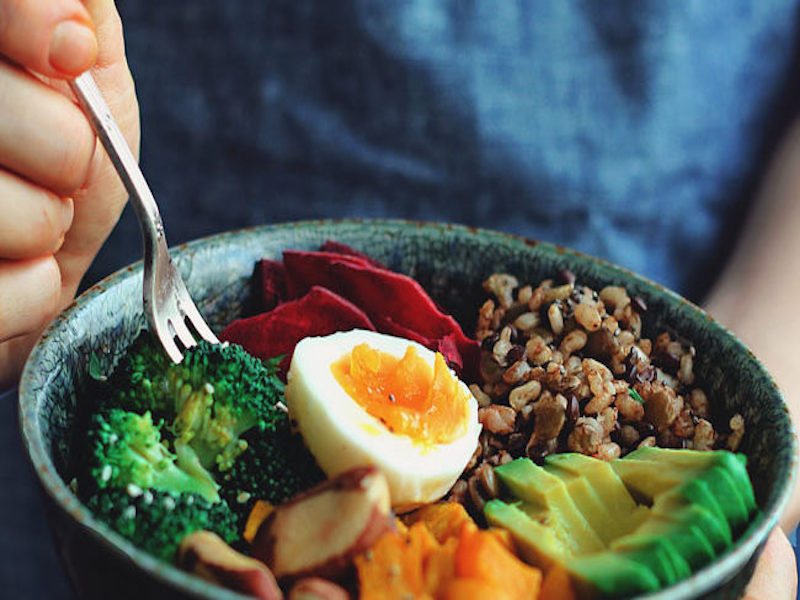 So maybe you went a little overboard with the Christmas cookies, or perhaps you over-imbibed on New Year's Eve. No worries – we're not here to judge. In fact, to help you kickstart your holiday recovery plan, we've gathered 15 clean eating recipes that are as delicious as they are healthful.
by Jeanette Morelan
This article has been posted with permission and originally appeared as, "15 Delicious Ways to Detox in January" on Relish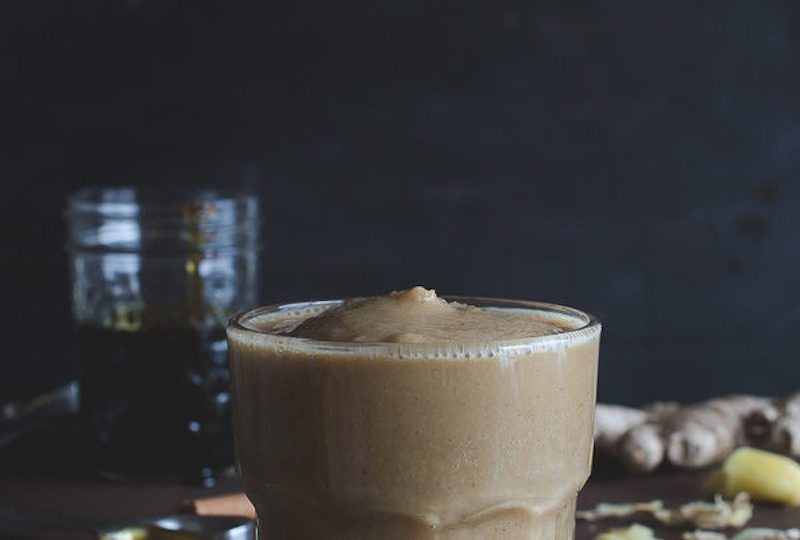 Taste Love and Nourish
Gingerbread Smoothie
If you're struggling to kick your cookie cravings, this smoothie is the ticket – banana, almond milk, fresh ginger, and spices make for one satisfying sip. Get the recipe.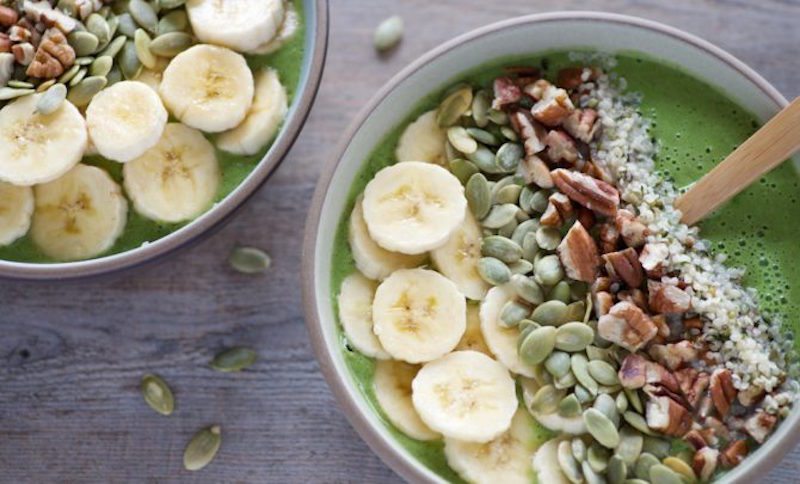 Vanille Verte
Arugula, Romaine, and Pear Smoothie Bowl
Smoothie bowls have stepped into the spotlight over the course of last year, and we think they're here to stay. A cool, refreshing smoothie blend topped with a variety of different fruit, nuts and veggies is our new favorite way to sneak in extra nutrients in a hurry. Get the recipe.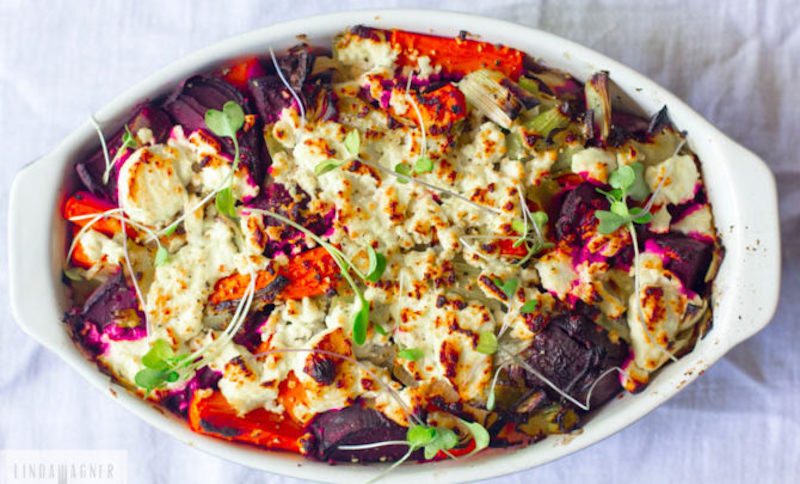 Linda Wagner
Beet and Carrot Bake
So, you're detoxing. There's no need for you to feel deprived. Sometimes all it means is filling up on the right things. This simple casserole, for example, would make the perfect filling completement to your choice of lean protein. Get the recipe.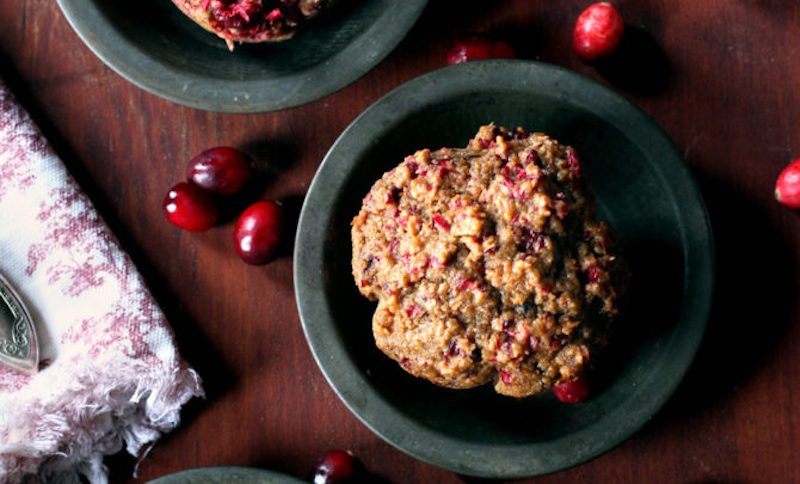 With the Grains
Whole Wheat Cranberry Gingerbread Muffins
Whether you enjoy them for breakfast or a snack on the go, these dense, filling muffins will give you the energy you need to power through your day – no "carb crash" involved. Get the recipe.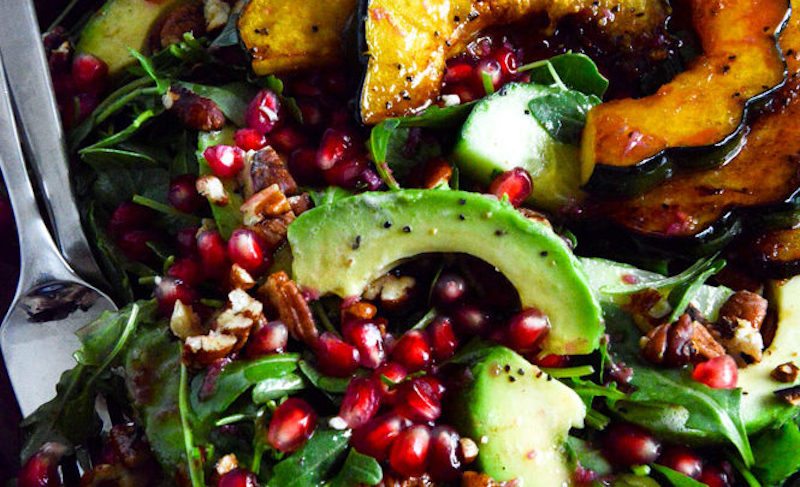 How Sweet Eats
Roasted Acorn Squash and Arugula Salad
The winter months are the perfect time to add a little warmth to your salad recipes. Here, fresh roasted acorn squash completments spicy arugula perfectly, while pomegranate seeds add a hint of sweetness and crunch. Get the recipe.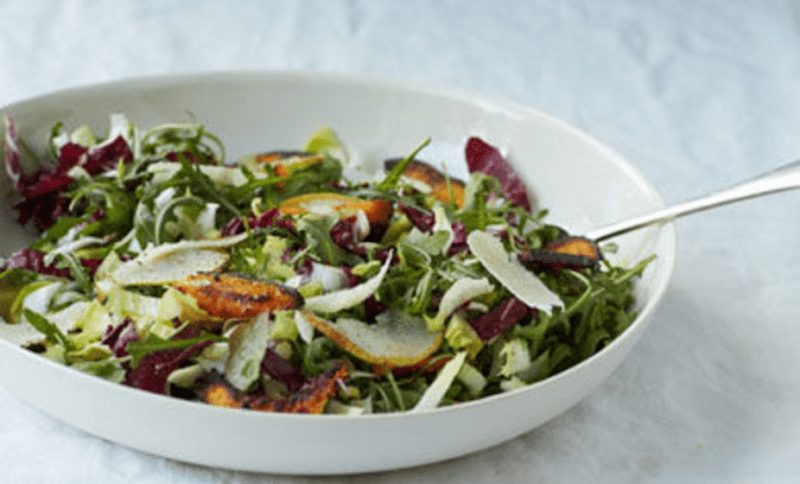 Goop
Winter Greens, Kabocha Squash and Pear Salad
Skip the iceberg lettuce and keep things interesting by mixing up your greens. This particular salad uses a blen of endive, radicchio and arugula, but you can customize all year long with your in-season favorites. Get the recipe.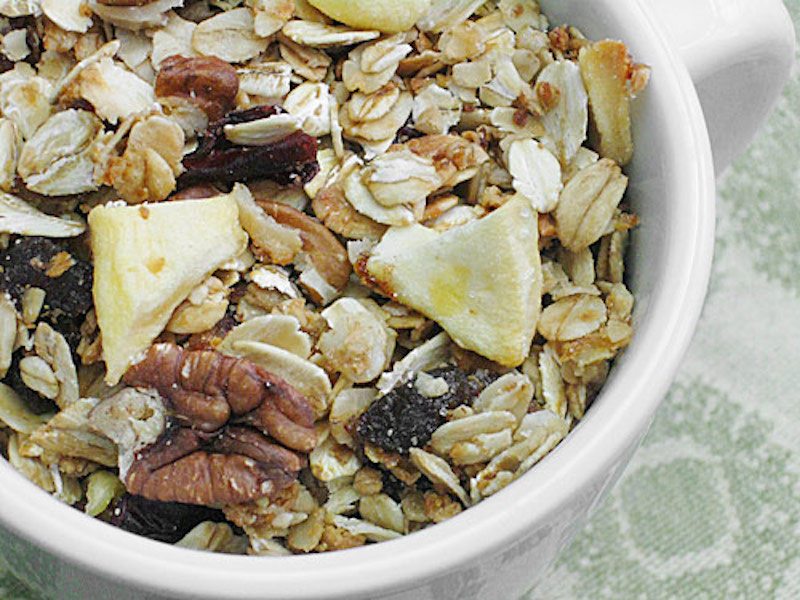 Ezra Pound Cake
Winter Fruit Granola
Start your morning off right with this hearty blend of toasted oats, wheat bran, and pecans. A variety of dried fruit and a hint of maple syrup give this just the right amount of sweetness. Get the recipe.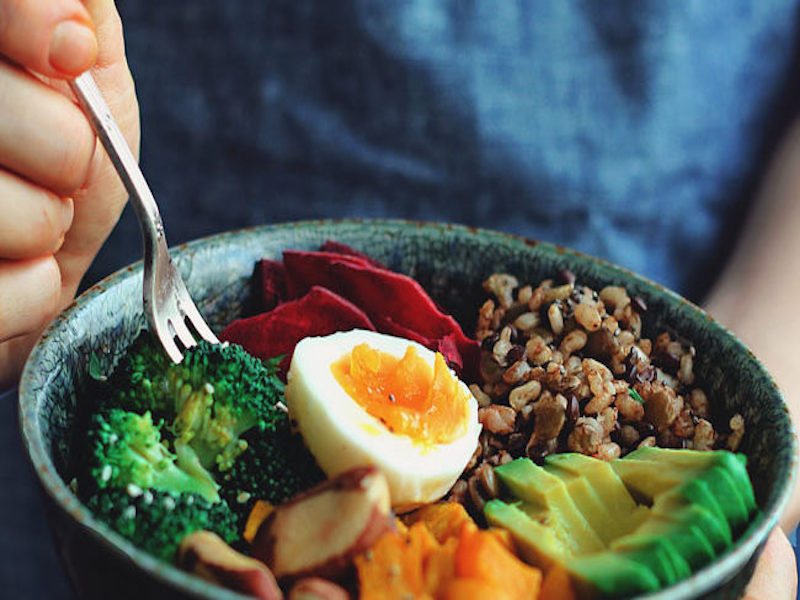 The Awesome Green
Nourishing Winter Bowl
This stunning winter bowlful is more than just beautiful, its vibrant colors actually spell plenty of nutrients. And with a starter recipe like this one, the possible ingredient combinations are virtually endless. Get the recipe.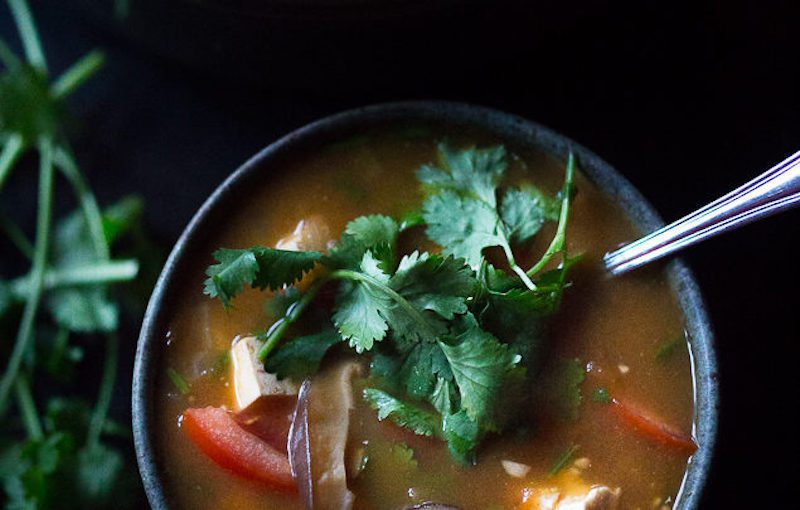 Feasting at Home
Vietnamese Hot and Sour Tamarind Soup
The bright, fresh flavors of this Asian-inspired soup will leave you feeling satisfied and comforted, not weighed down and guilty. Get the recipe.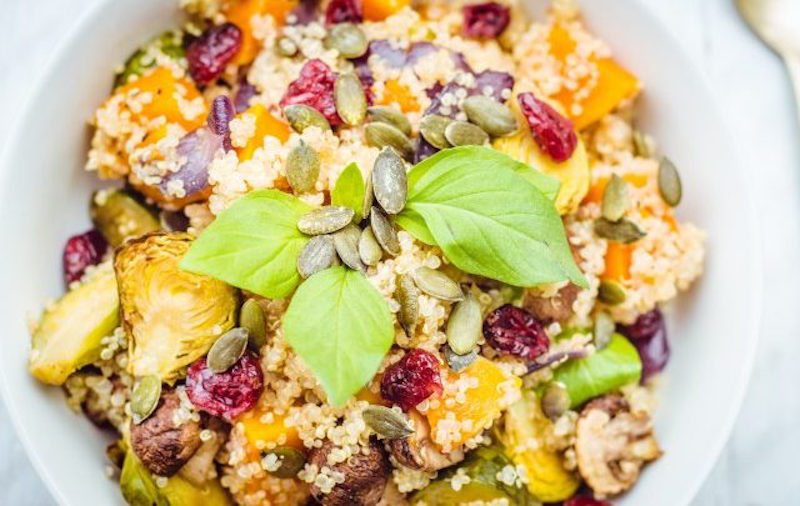 Goodness Green
Winter Vegetable Quinoa Bowl
Hearty quinoa makes the perfect base for this combination of brussels sprouts, butternut squash, mushrooms and onions, while pumpkin seeds and cranberries provide crunch and a hint of sweetness. Get the recipe.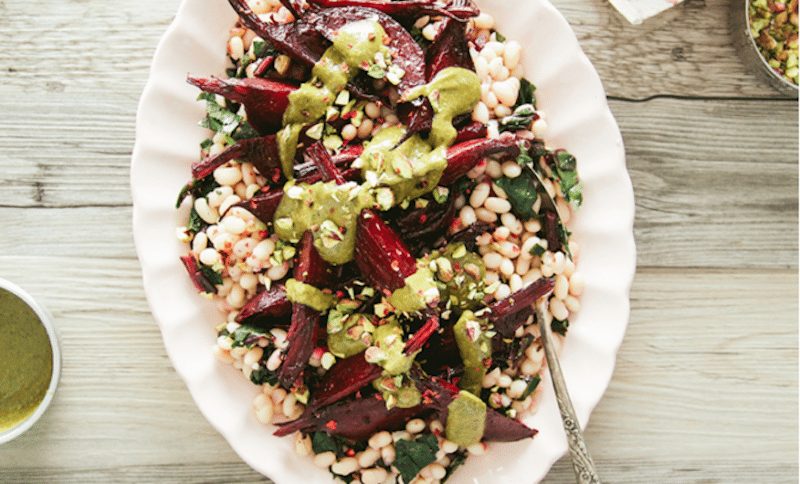 The First Mess
Grapefruit Roasted Beets, Greens and White Beans
This winter salad combiones some of our favorite cool weather flavors – the freshness of citrus with the earthiness of beets. Get the recipe.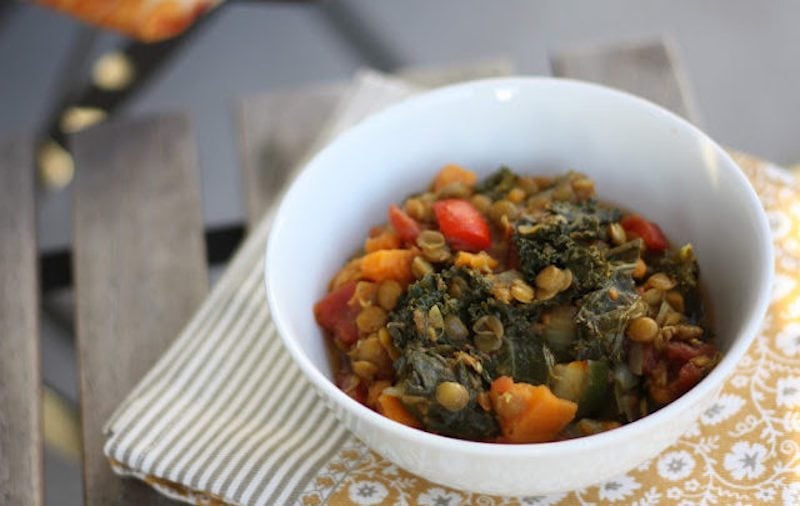 Dough Eyed Girls
Lentil, Kale and Sweet Potato Stew
A hint of earthy Indian spice adds extra warmth to this nutrient-packed stew, making it an extra comforting addition to your clean eating efforts. Get the recipe.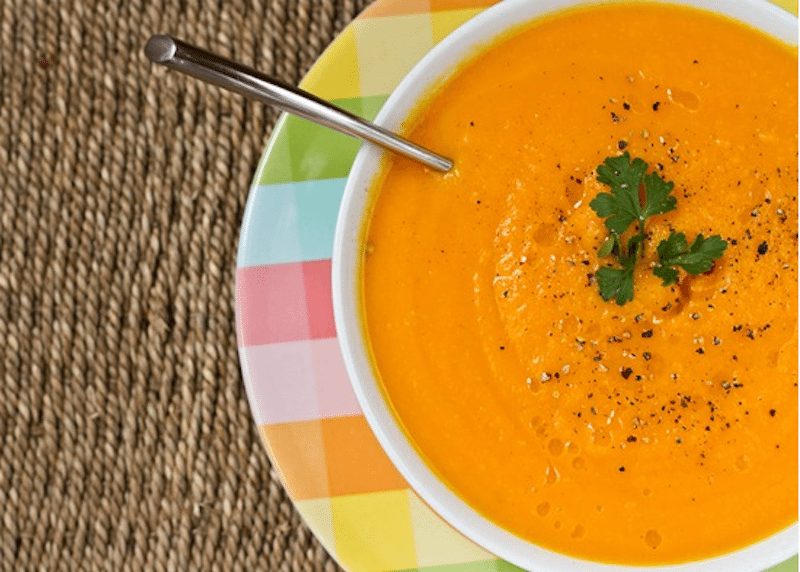 Oh She Glows
Carrot Apple and Ginger Detox Soup
Creamy, sweet and a little spicy, this soup packs quite the punch and it's loaded with nutrients to boot! Get the recipe.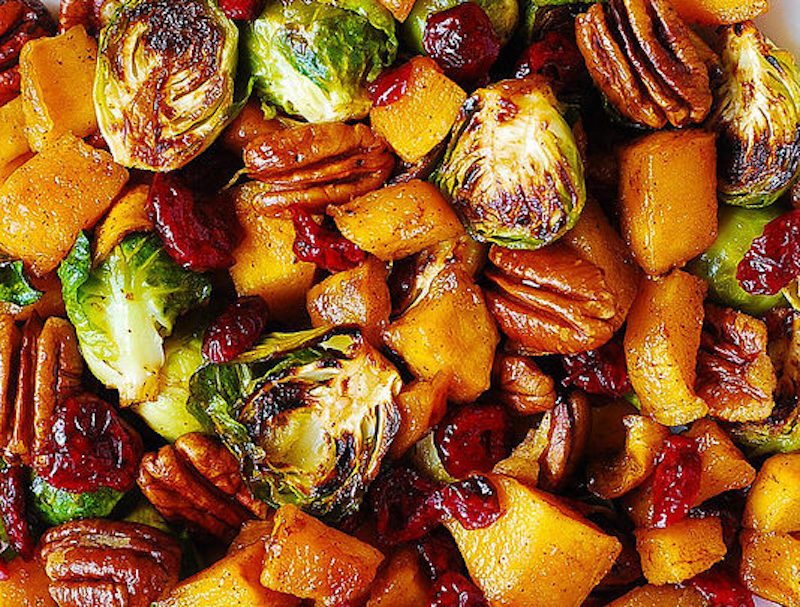 Julia's Album
Roasted Brussels Sprouts with Butternut Squash Pecans and Cranberries
Just because the holidays are behind us doesn't mean we can't continue to pay tribute to their signature flavors. Get the recipe.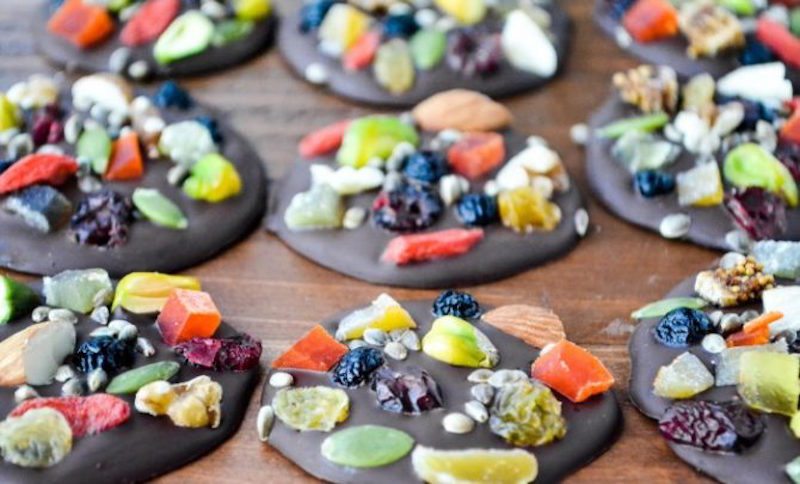 The View from Great Island
Dark Chocolate Detox Bites
Don't worry, we saved the best for last. It's totally possible to enjoy chocolate while eating clean: this combination of superfood fruits, nuts and seeds makes these morsels both healthy and delicious. That's a win, if you ask us. Get the recipe.
Relish
Offering more than 14,000 recipes plus features and DIYs on cooking, dining and entertaining, Relish celebrates America's love of food. Relish is about honoring cooking traditions while exploring new trends and ideas, which is why millions of people turn to both Relish.com and Relish Magazine for special occasion recipes, quick and easy weeknight suppers and culinary adventures.