15 Best Instagram Accounts for Food Lovers to Follow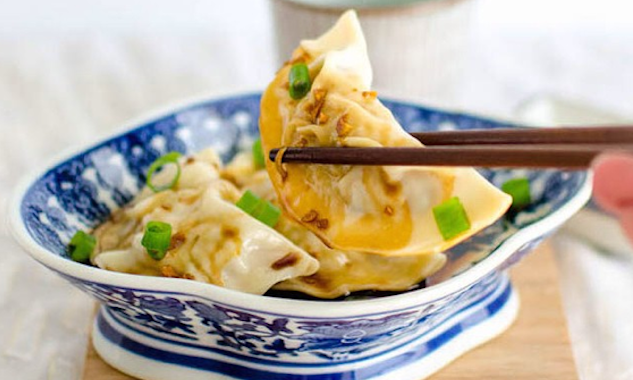 If your Instagram feed is growing stale from selfies, add more beautiful food accounts to your following list. These food bloggers, artists and enthusiasts share plenty of edible visions that we admire.
By Kate Devine
1. @dehappy5_mama Meet Ullenka Kaczmarek, is a raw food enthusiast who creates geometrically striking patterns from fruits and vegetables. Sometimes her adorable children are featured in photos as well. Her arrangements highlight the beautiful colors of fruits and veggies, and the captions remind us that these foods are also natural healers.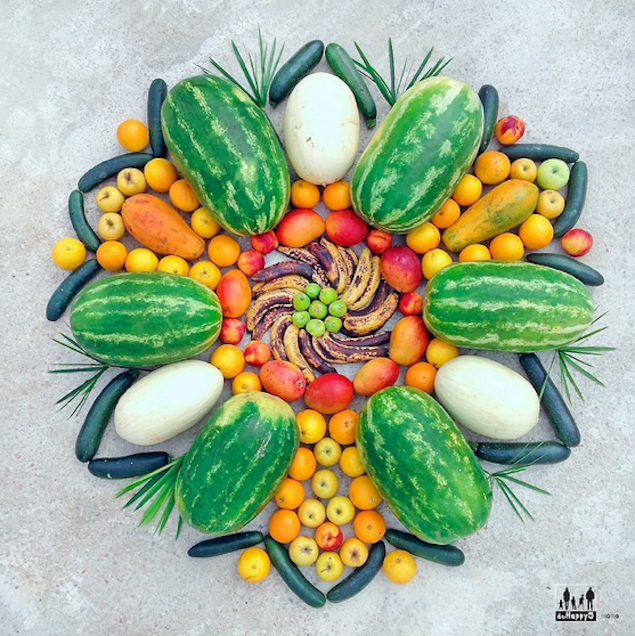 2. @Iamafoodblog A self explanatory handle for an Instagram of not-so-ordinary meals. Stephanie Le shares a few variations of the grilled cheese that look just as cute as they do delicious.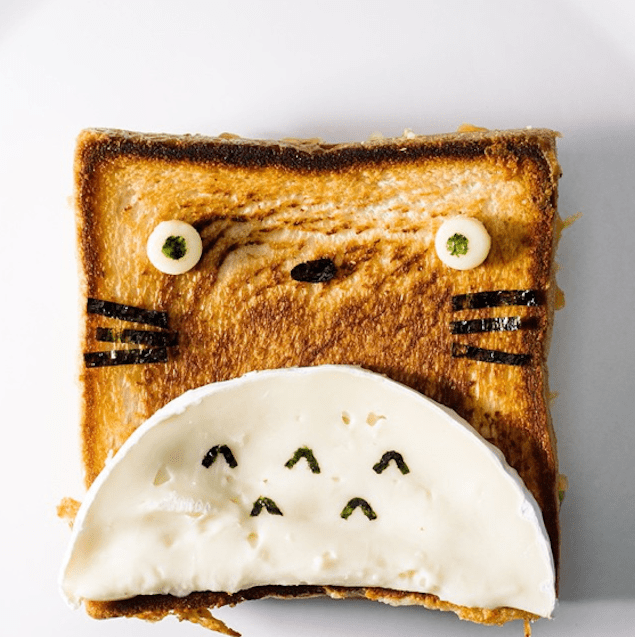 3. @fatandfuriousburger This innovative burger art created by two graphic designers will captivate you. Their photos prove that human creativity truly has no limits, especially when it comes to food and design.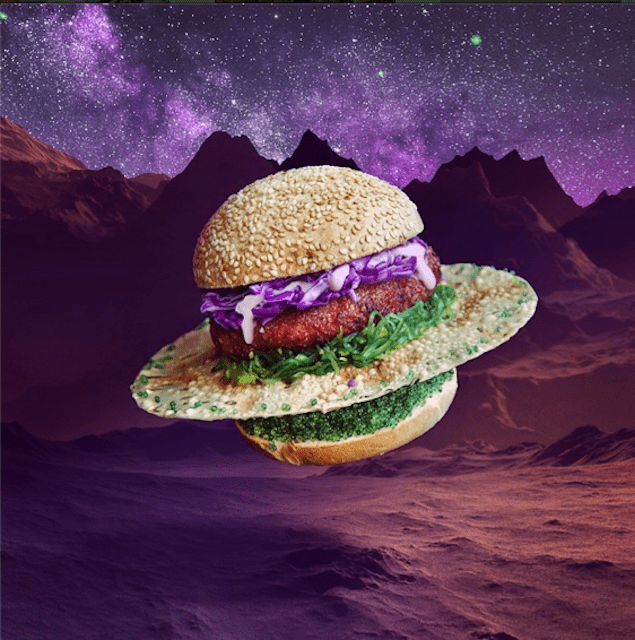 4. @soletshangout Her photos are gorgeous, her gluten-free meals look incredible, and her insta-bio concludes with "I probably have chocolate in my bra." Gina Marie writes in a playful and casual tone that will make you want to respond to her handle saying "absolutely… let's hang out."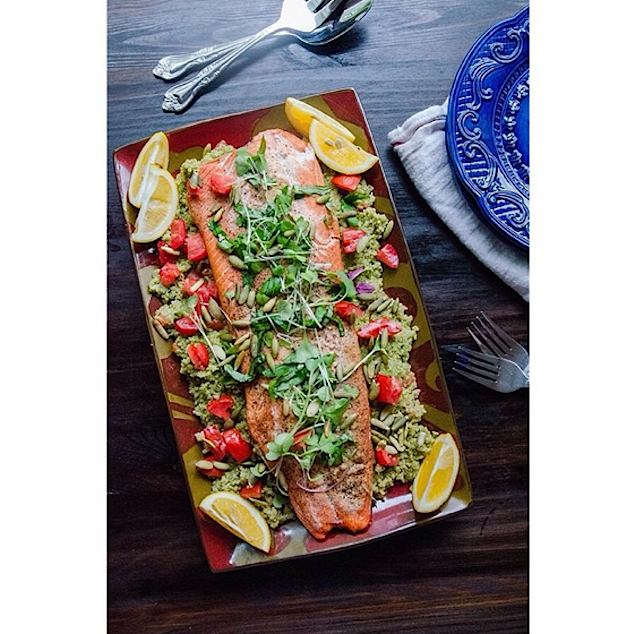 5. @foodintheair These pictures are eye-catchingly bright and almost too good to be true. A caprese panini on the Amalfi Coast? A plump lobster roll on a sunny dock in Maine? Steamy, sugar topped beignets in the French Quarter of New Orleans? There is no joy like being in an ideal place with complementary food.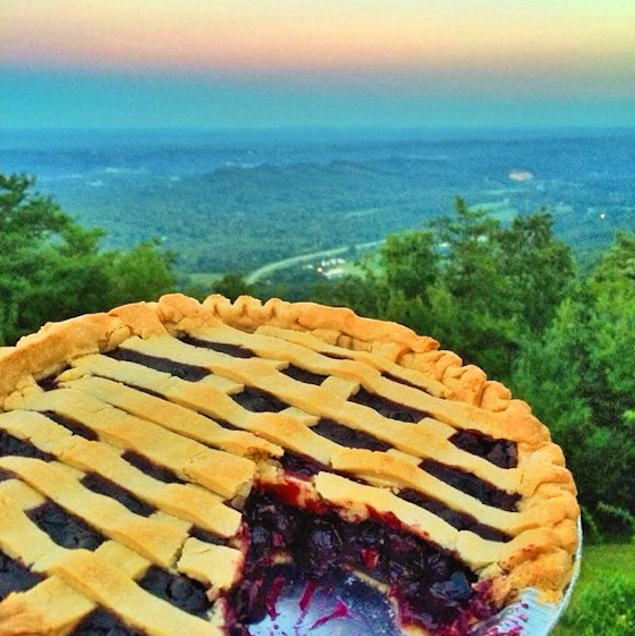 6. @passportsandpancakes Megan began her blog as a creative outlet and now shares recipes, photos, and stories with readers. Many of her Instagram posts feature plates of homemade goodies atop a dramatic black tabletop, which drives focus to the colors and textures of the meals she prepares.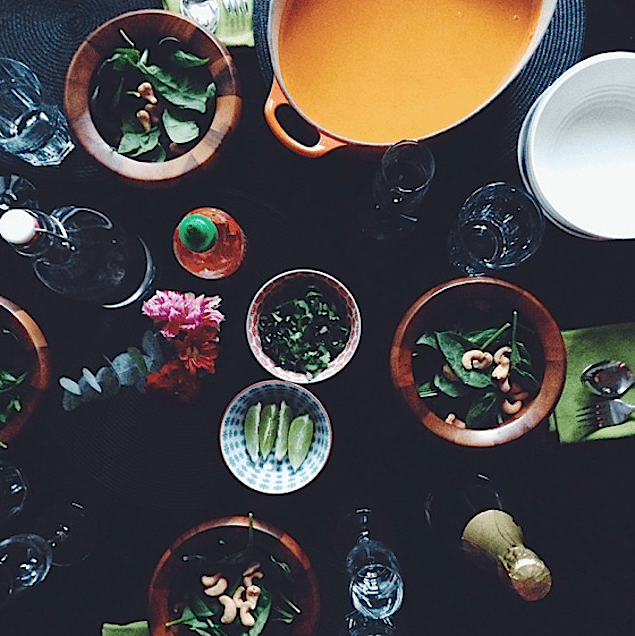 7. @idafrosk This account will make you smile every day. Ida Skivenes creates pretty scenes from carefully sculpted and placed pieces of food. If you are curious about what a recreation of "The Scream," might look like on toast, follow IdaFrosk.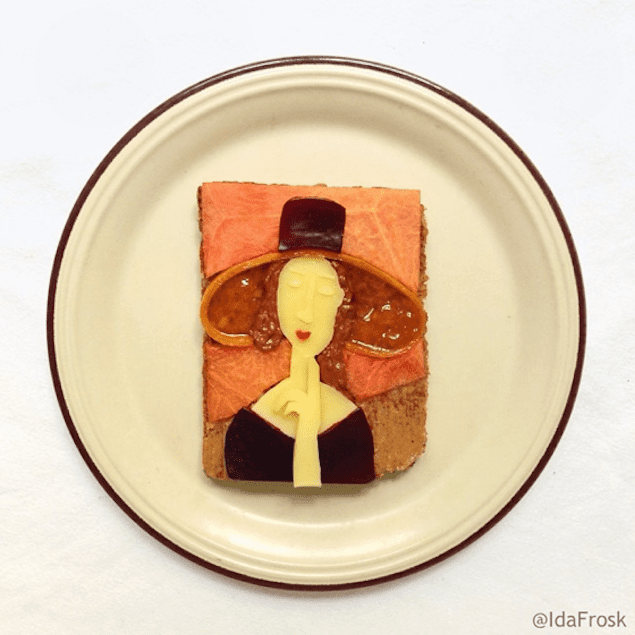 8. @spoonforkbacon Food stylist Jenny Park and photographer Teri Lyn Fisher are a perfect duo for the food-stagram world. Needless to say, the photos are lovely and crisp, and the recipes are organized perfectly on their blog of the same name. From everyday recipes to party food, they have you covered for ideas.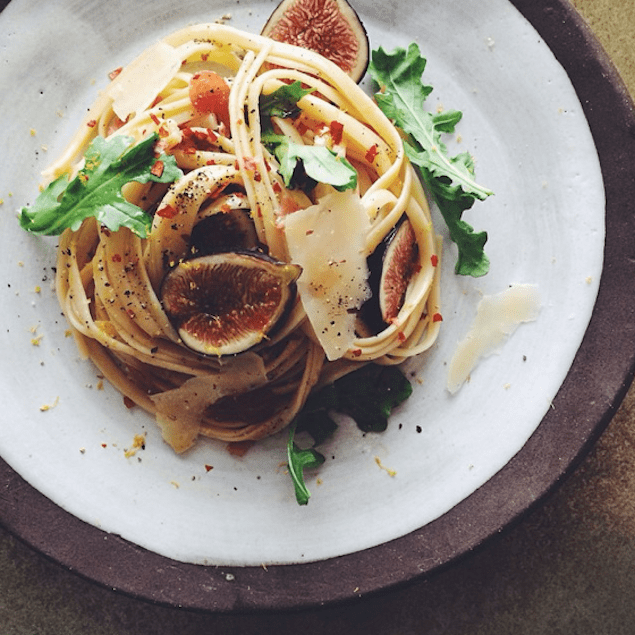 9. @topwithcinnamon Beautifully rustic photos of detailed, delicious food. Izzy Hossack bakes treats like chocolate coconut flour cupcakes with crystalized flowers and peanut butter pretzel bars. Every recipe is detailed with special touches, making photos of the final product all the more charming.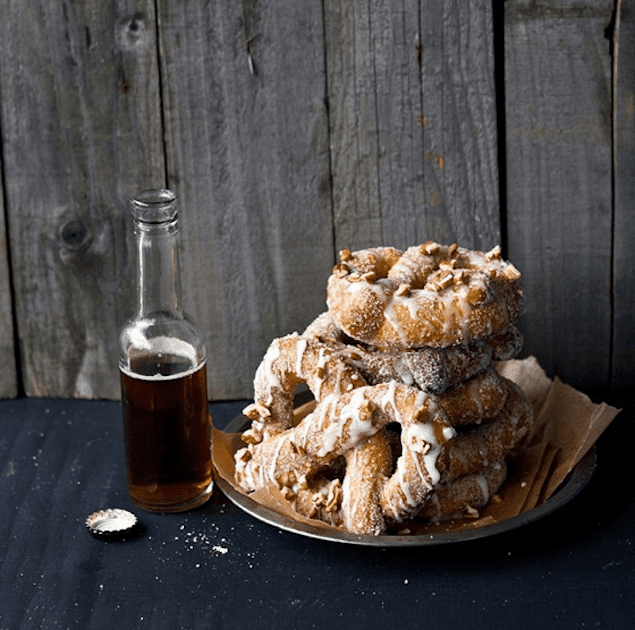 10. @culinarybrodown If piled-high burgers, interesting chimichangas, and grilled delights get you going, follow Josh Scherer's Instagram. Scrolling through his feed will leave you ravenous and the captions are sure to keep you laughing.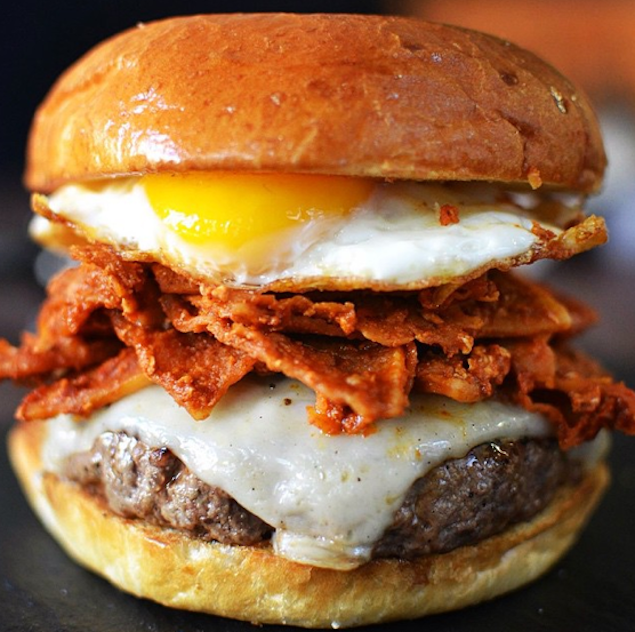 11. @coolhaus The ice cream truck has never been so exciting. These "architecturally inspired gourmet desserts," will pique your sweet tooth and may inspire you to search up and down the coast for their silver van.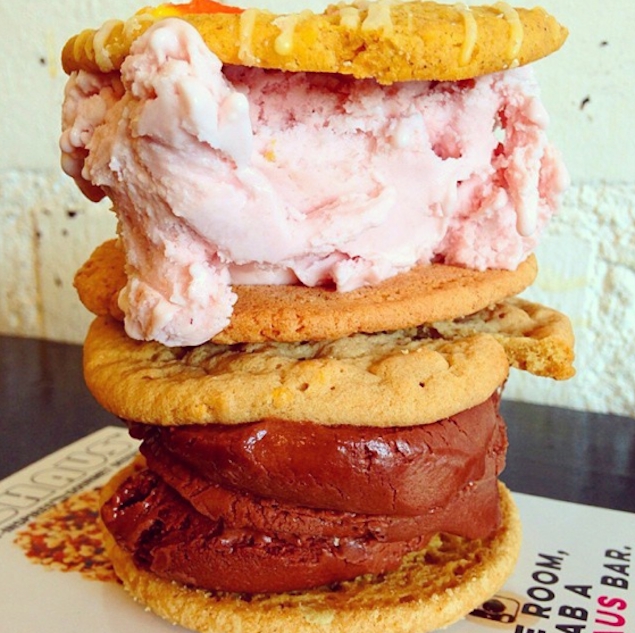 12. @sliceofpai Joann Pai is a food and travel photographer who captures cuisine and landscapes flawlessly. If you're not careful double tapping down her feed, you may be tempted to buy a one-way ticket to Paris.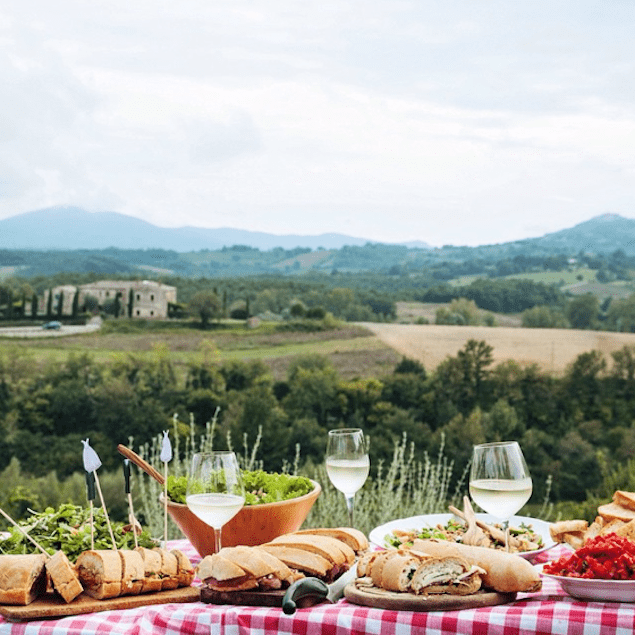 13. @infatuation The Infatuation features the type of restaurant reviews that your best friend might give, and their Instagram will make your mouth water. With the hashtag #EEEEEATS, The Infatuation keeps their food community close and their fork and knife closer.
14. @sassykitchen All of Julia Gartland's meals are gluten-free and plated with elegance. Even her "Simple/quick/don't-have-time breakfast" is a work of art. Many of her posts feature brunch or baked goods, which we believe to be the sassiest categories of edibles there are.
15. @honestcooking Follow the hand that fed you this list! We post food-tography exclusive to our account. Take a peak at the beautiful and appetizing food we are devouring today.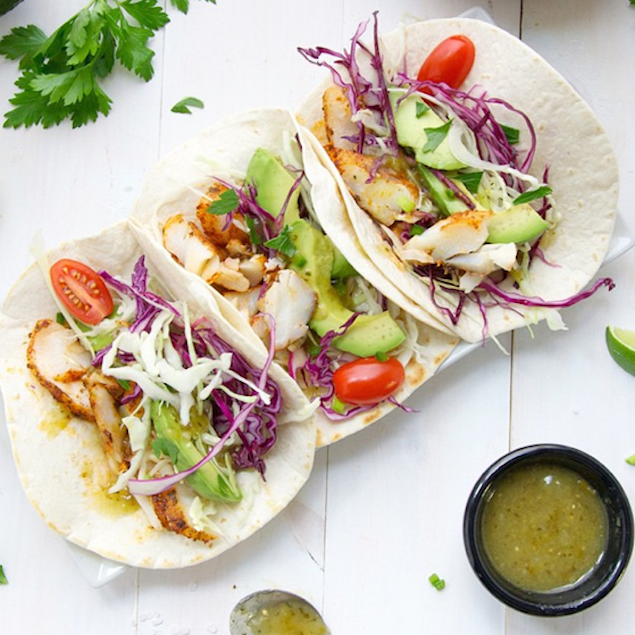 Kate Devine
Kate Devine began cultivating her culinary insight at the age of 13 during her first trip to Italy. While studying at Rutgers University, she spent a semester traveling through Spain sampling the regional fare. As an editorial intern for Honest Cooking, Kate couples her love of good food with her love of writing.