It's no wonder that September is National Mushroom Month. Autumn is here and so are all the funky mushrooms that come with the season. Check out these delicious recipes using fall mushroom.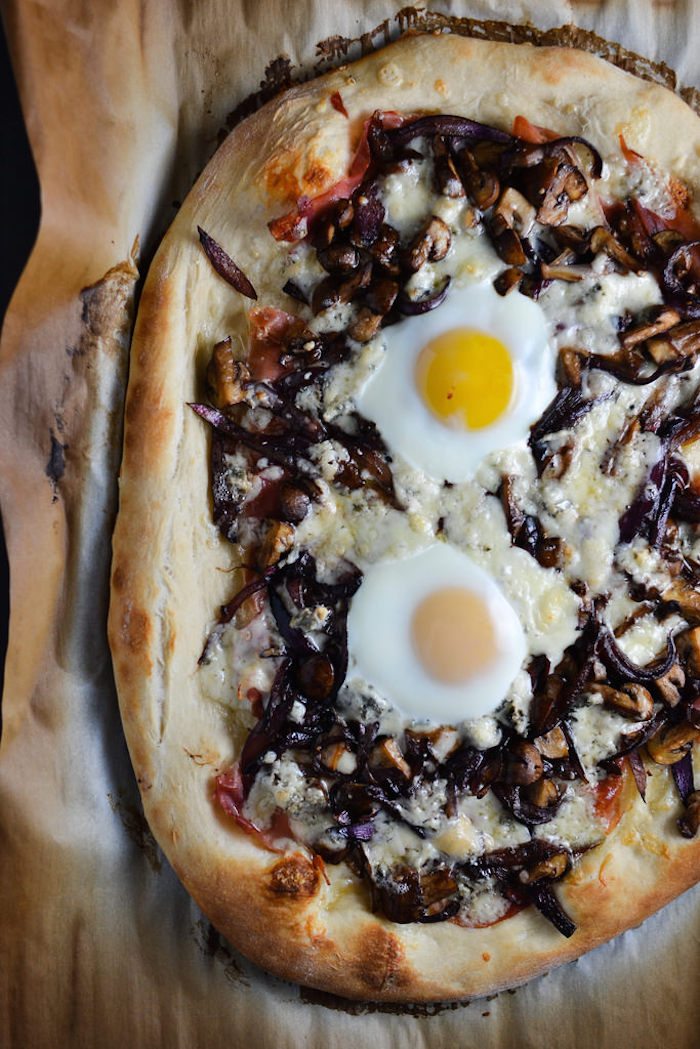 Gorgonzola, Caramelized Onion, and Prosciutto Pizza with an Egg
Rich mushrooms, bold cheese, sweet onions and salty prosciutto are melded together with a runny yolk that is perfect to dip a pizza crust into. See the recipe.
Tofu Banh Mi and Mushroom Pate
Some sandwiches are worth a little effort to make. Try this vegetarian tofu banh mi with mushroom pate and quick pickled vegetables. See the recipe.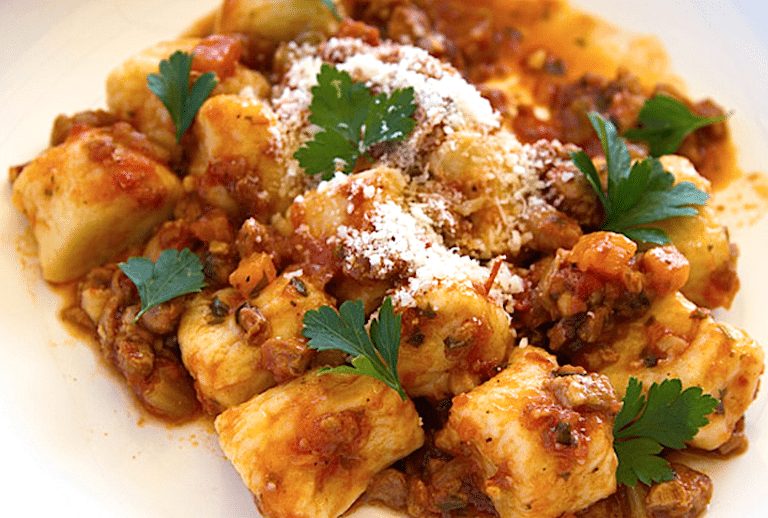 Ricotta Gnocchi with Porcini-Rabbit Ragù
Hearty rabbit sauce is slow cooked and served over ricotta pillows for a warm meal to chase away the chilly fall weather. See the recipe.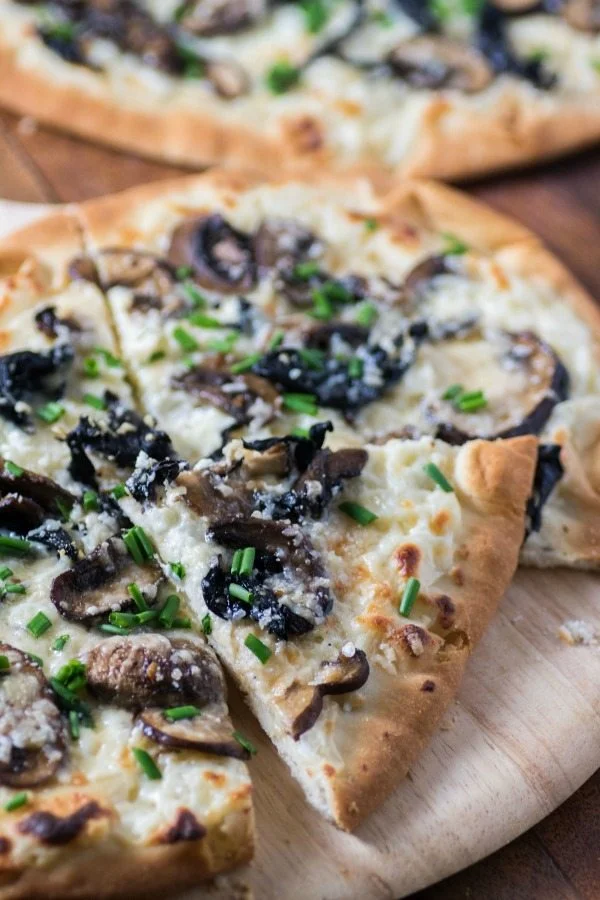 Mushroom and Truffle Cheese Flatbread
This mushroom and truffle cheese flatbread is the umami flavor bomb your tastebuds are looking for. See the recipe.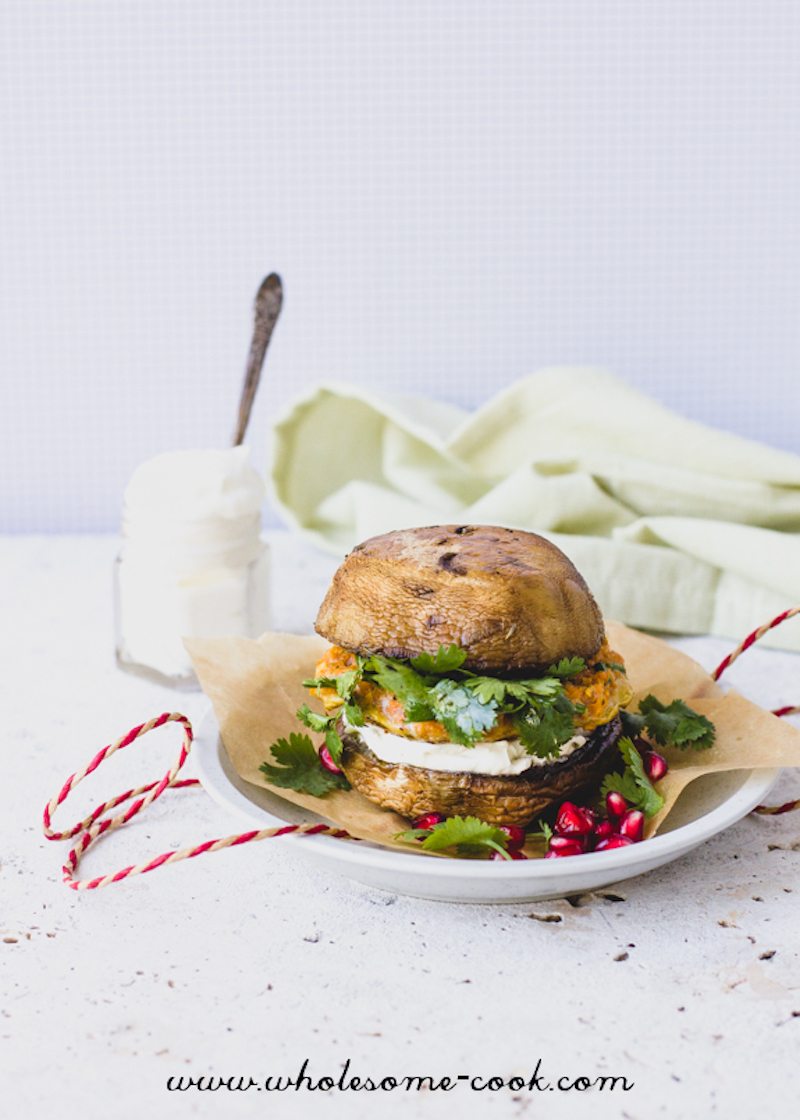 Portobello Mushroom Bun Burger
We can all benefit from adding extra serving of veggies and 'shrooms into our daily meals. Doing so not only boosts our nutrient and fibre intake, it is also more sustainable and beneficial for the planet. See the recipe.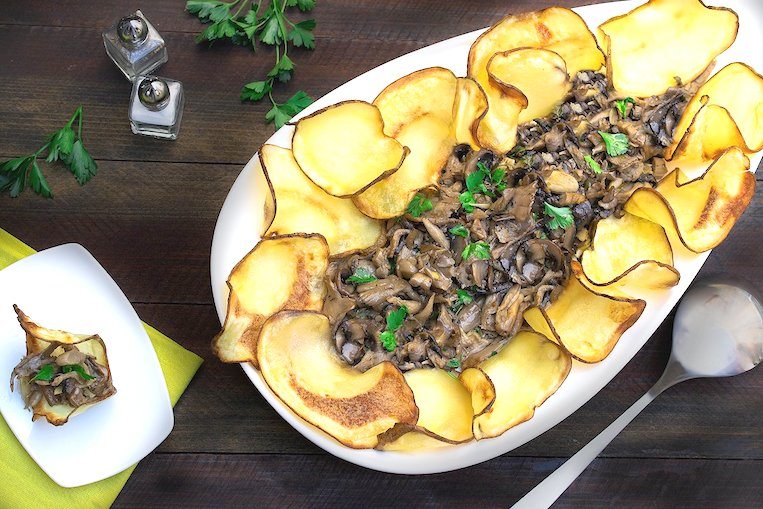 Mushroom Trifolati with Homemade Chips
Mushroom Trifolati is normally served as a side dish all over Italy. The addition of crisp, homemade chips turns this dish into the perfect first course. See the recipe.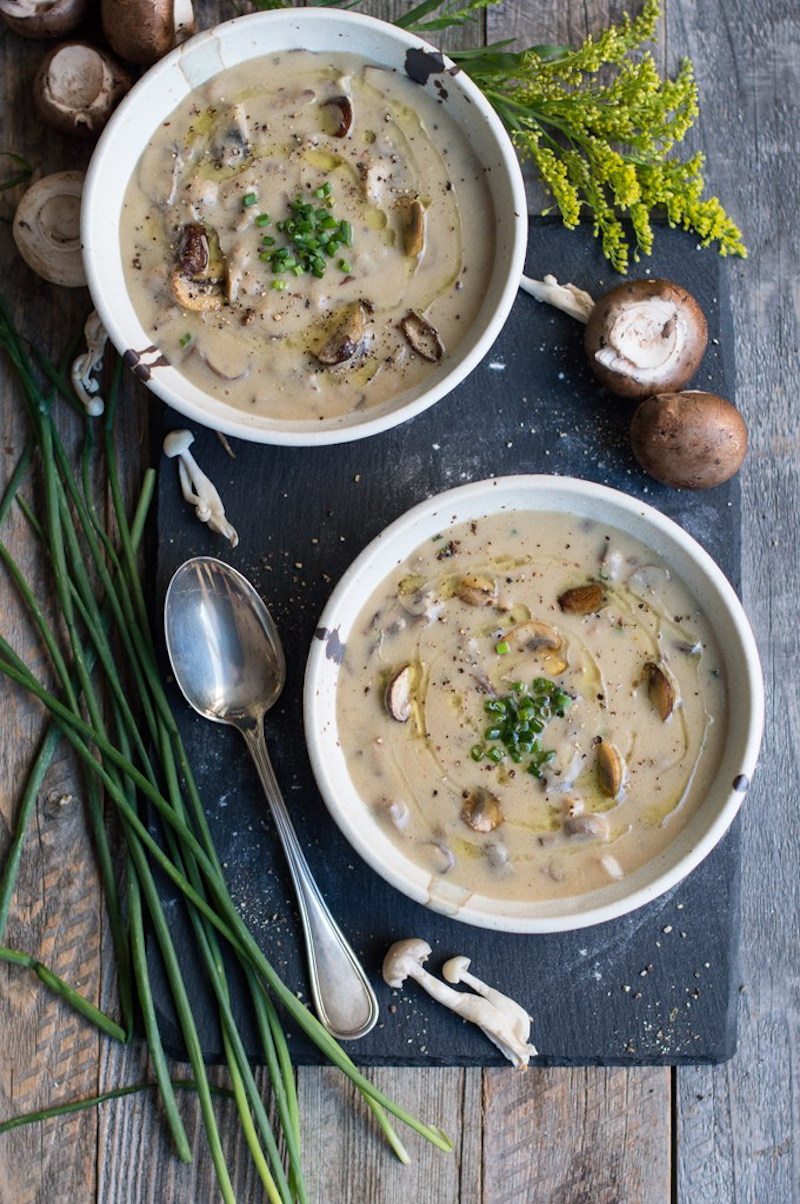 Rich and Velvety Mushroom Soup
A hearty, flavorful soup loaded with fresh, roasted mushrooms to bring out all the wonderful flavors. See the recipe.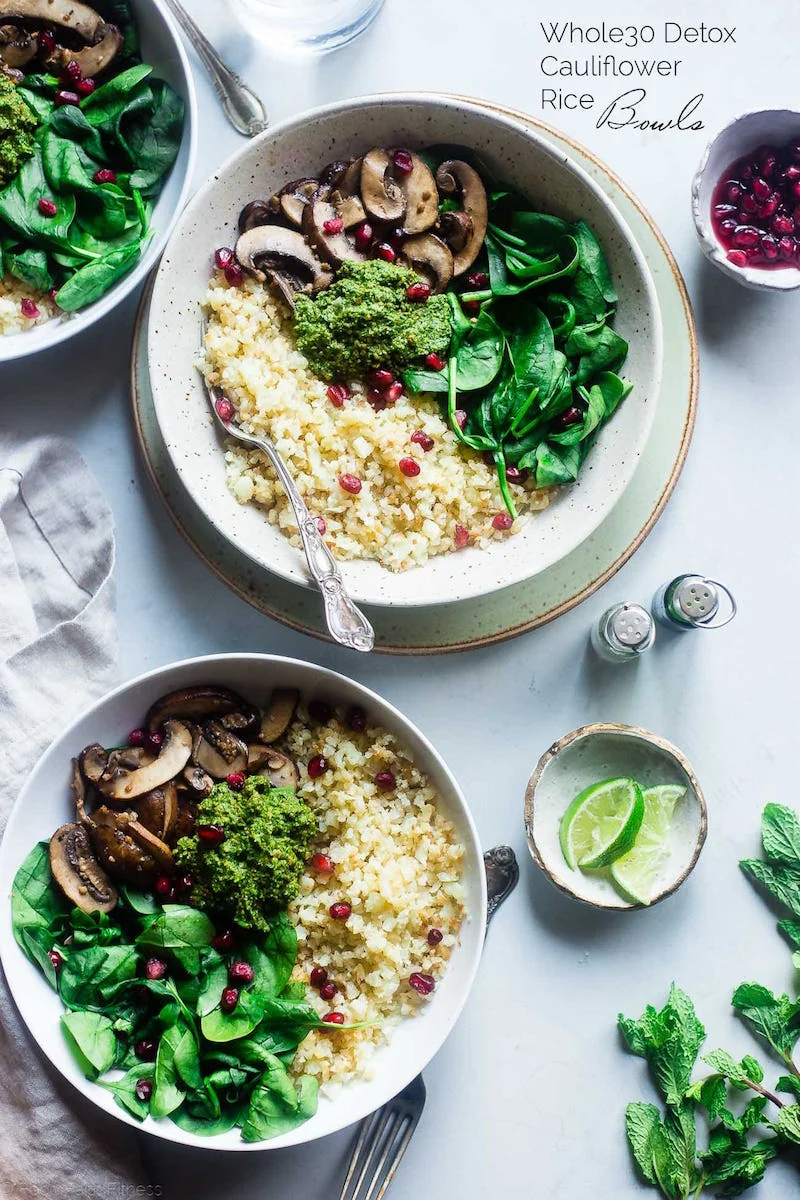 Cauliflower Rice and Mushroom Bowl
These low carb detox cauliflower mushroom bowls are packed with veggies and a delicious almond pesto. See the recipe.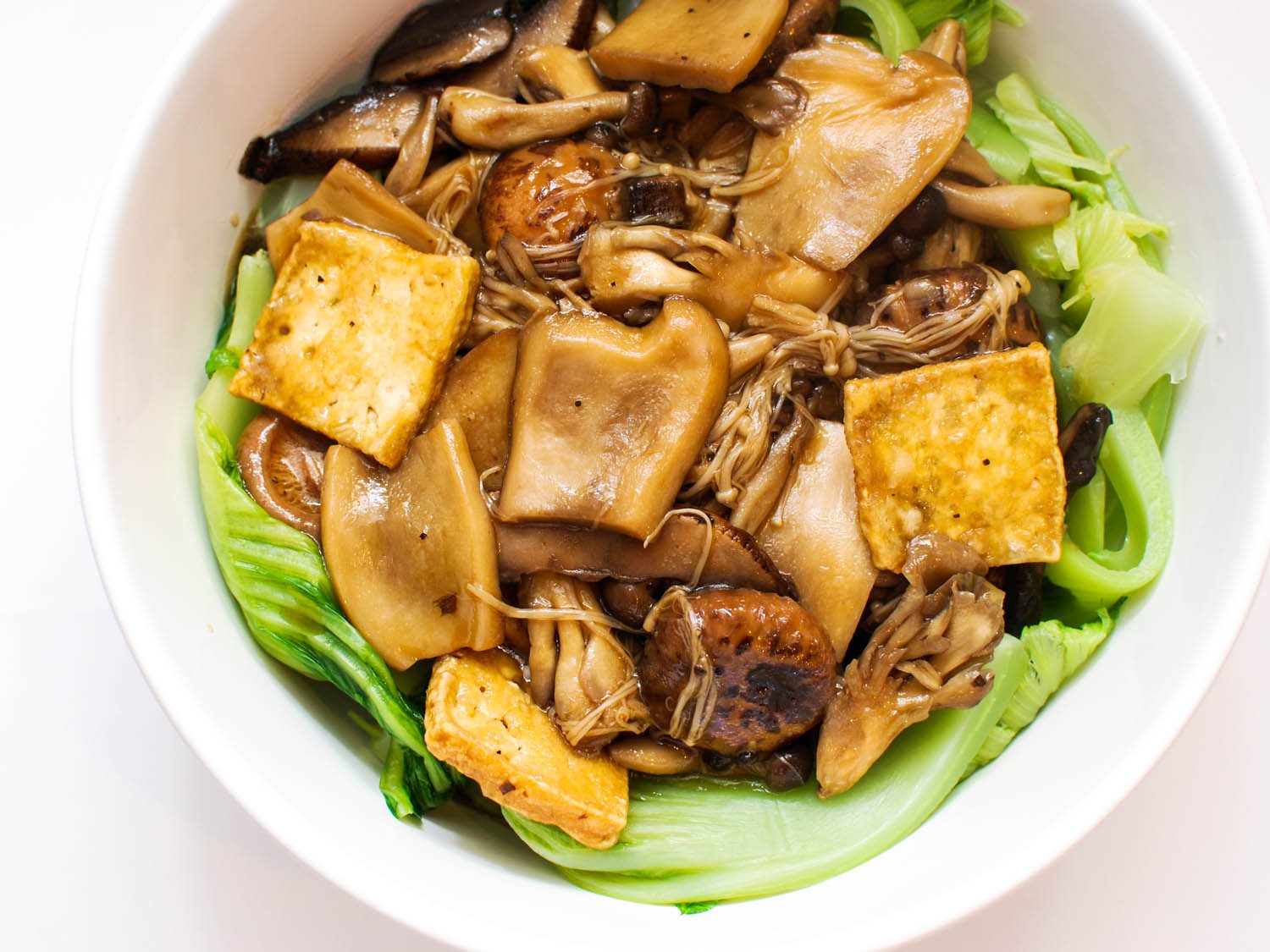 Serious Eats: Shao Z
Mushrooms and Tofu with Chinese Mustard Greens
This vegetarian recipes is packed with more flavor than your tastebuds will believe. See the recipe.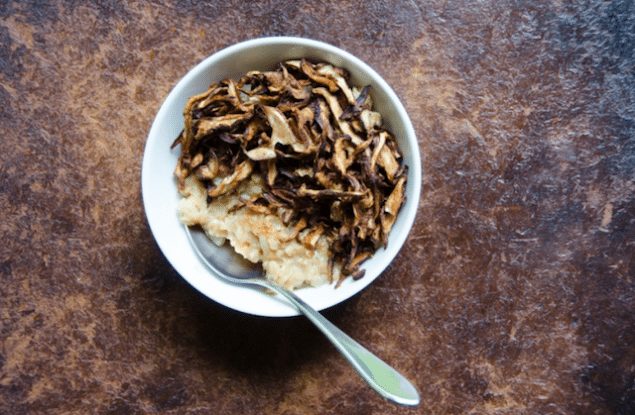 Savory Shiitake Oatmeal
A touch of soy sauce and a dab of butter launch this cheap and easy meal into full-umami territory. Add vegetables and grated cheese for a full bowl of deliciousness. See the recipe.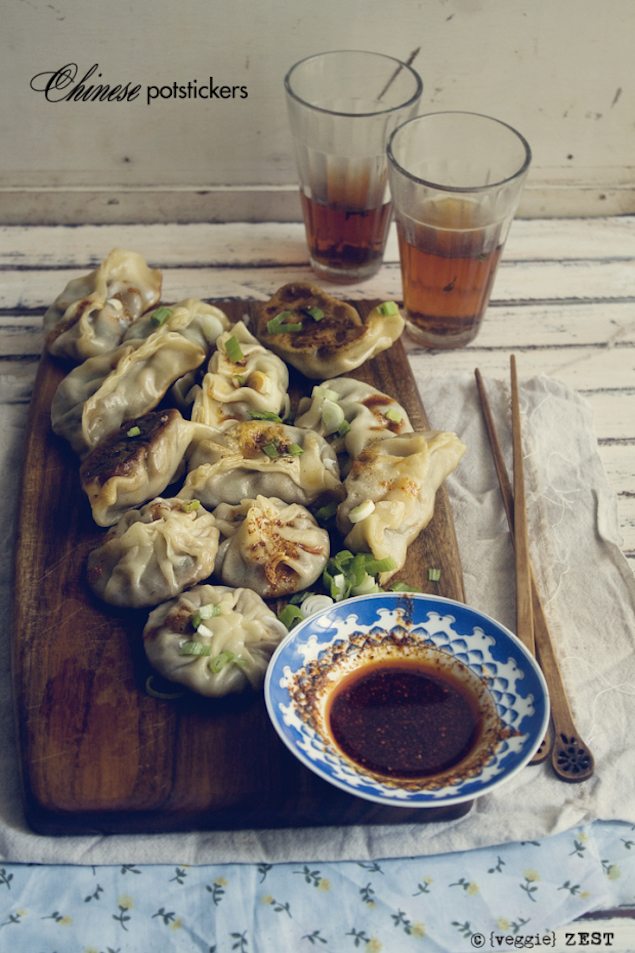 Homemade Potstickers with Three-Mushroom Filling
Once you master the shape of the potsticker, you can fill them with anything you choose. For unique texture and flavor, this recipe uses three different mushrooms, shiitake, oyster, and button, for an umami rich appetizer. See the recipe.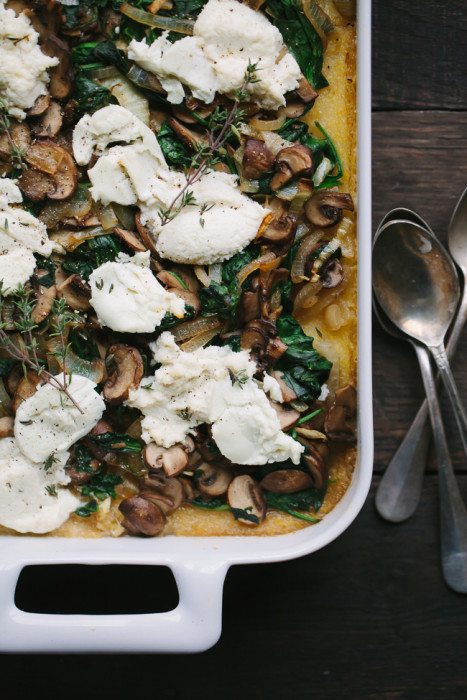 Cheese and Mushroom Polenta Bake with Greens and Caramelized Onions
Polenta, once cooked, is a versatile dish that can be served as a side or even a main course. Warm up on a cold winter's night with this creamy polenta baked with ricotta, goat cheese, mushrooms and sweetened with herbs and caramelized onions. See the recipe.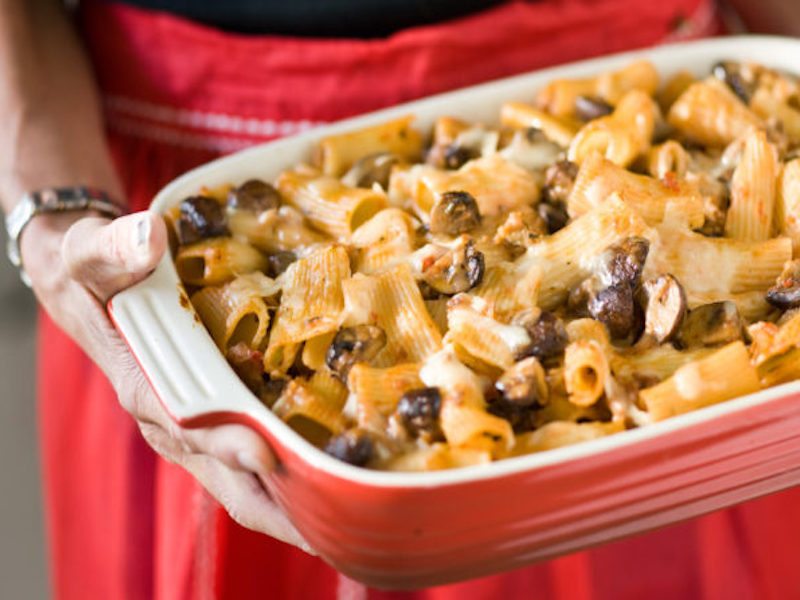 Mark Boughton/styling: Teresa Blackburn
Baked Mushroom Sausage and Fontina Pasta
Make it Italian night with this quick and easy dinner idea for the whole family on a cold evening. See the recipe.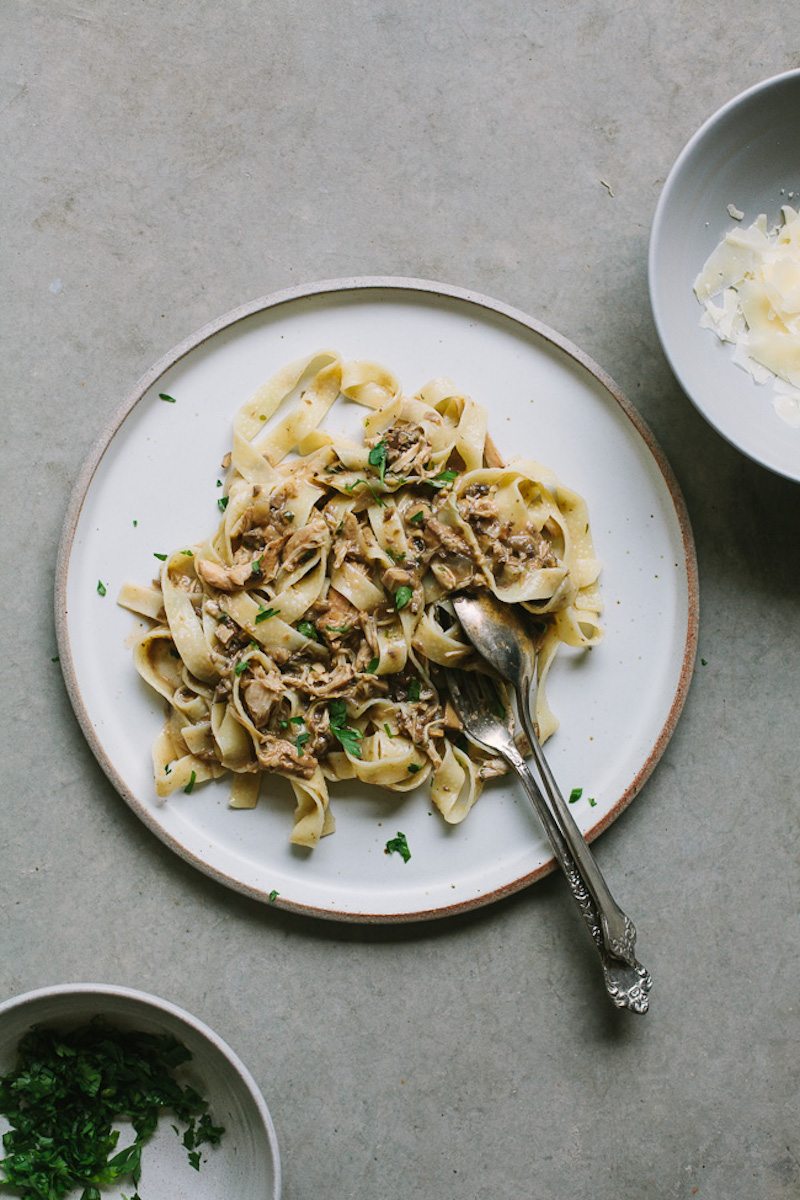 Creamy Slow Cooker Chicken and Mushroom Pasta
This is one of those meals that will do just the trick when you are craving something rich, creamy, and comforting. See the recipe.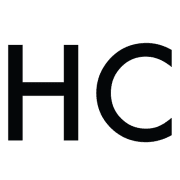 Honest Cooking
The Honest Cooking editorial team handpicks inspiring culinary stories to share with you that we think are beautiful. We strive to create an inspiring place for culinary exploration, salivating recipes, interesting personalities and stories.