12 Pancakes to Wake Up For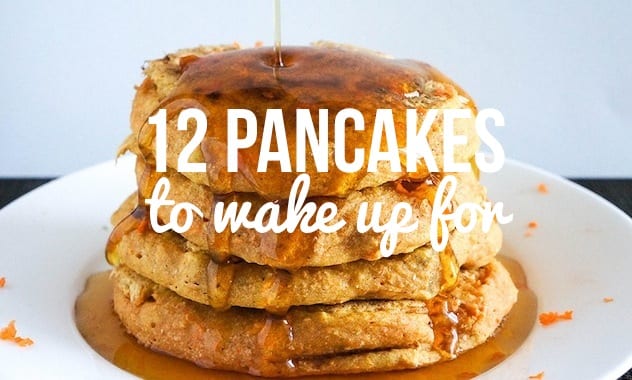 The flat, starchy griddle cake is a delicious way to start a weekend or busy day, savory or sweet. From leavened to unleavened try these traditional styles of flapjacks with a twist of flavor.
By Annelise McAuliffe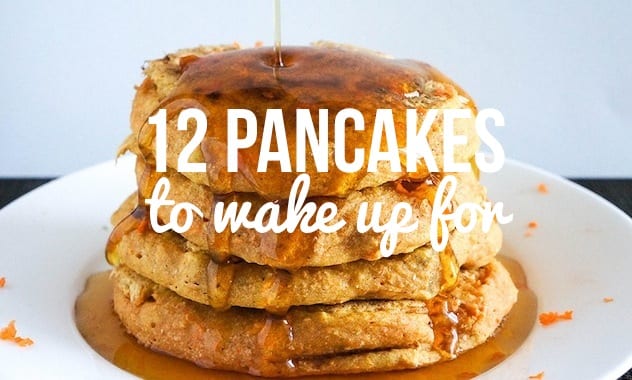 The flat, starchy griddle cake is a delicious way to start a fun-filled weekend or busy day, savory or sweet. This ancient breakfast food is loved worldwide. From leavened to unleavened try these traditional styles of flapjacks with a twist of flavor.
1. Sweet Corn Cakes
Corn pancakes made with fresh corn. These light cornmeal pancakes with a crispy edges and a tender crumb are served with fresh corn and maple syrup. Get the recipe.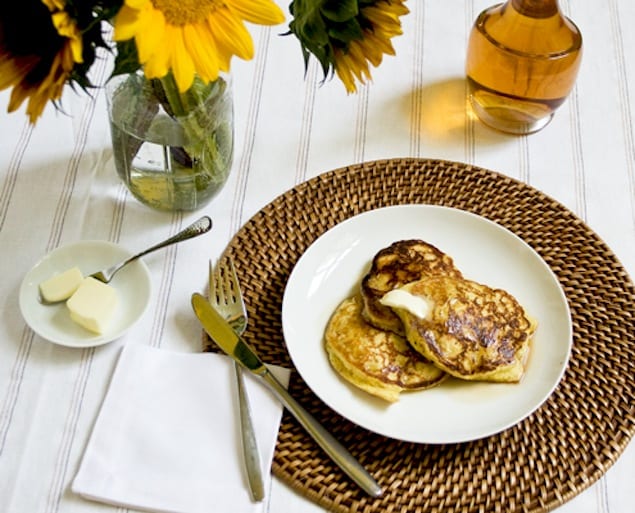 2. Banana Macadamia Nut Flapjacks with Coconut Syrup
Dream of the land of aloha no longer with these macadamia and coconut pancakes. The syrup is so rich and delicious you will be pouring it over your oatmeal, too. Get the recipe.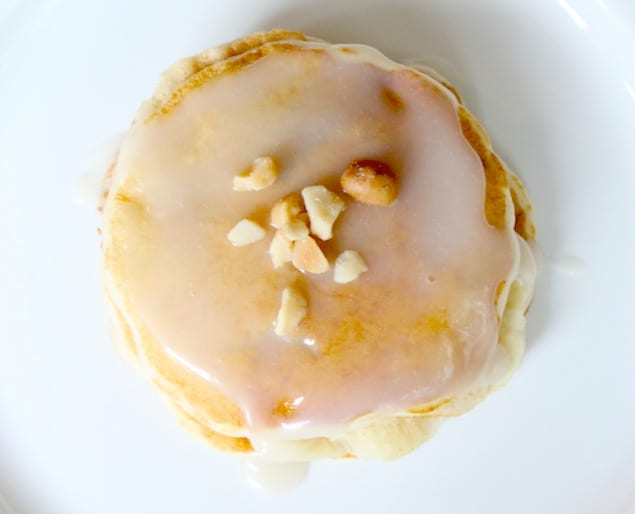 3. Savory Pancakes with Yogurt Caper Sauce
This is a great savory brunch dish for those without the addictive sweet tooth. With scallions, peppers, and chickpea flour these cakes will be sure to satisfy with big flavor. Get the recipe.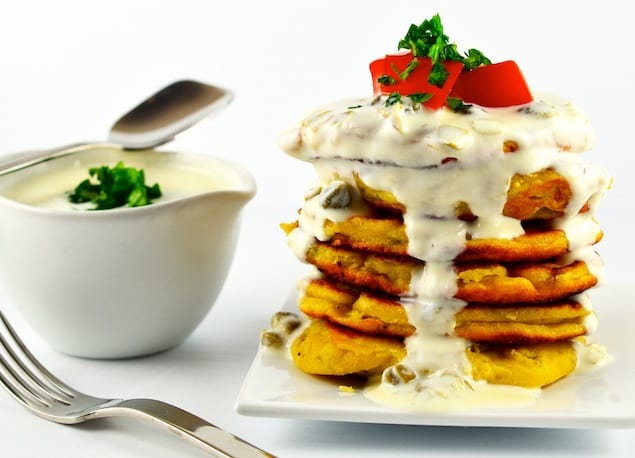 4. Chia Seed Griddle Cakes
Mashed bananas keep these pancakes tender and chia seeds are an easy, subtle way to add more fiber, omega 3?s and protein to breakfast. Our favorite topping? Almond butter and fresh berries. Get the recipe.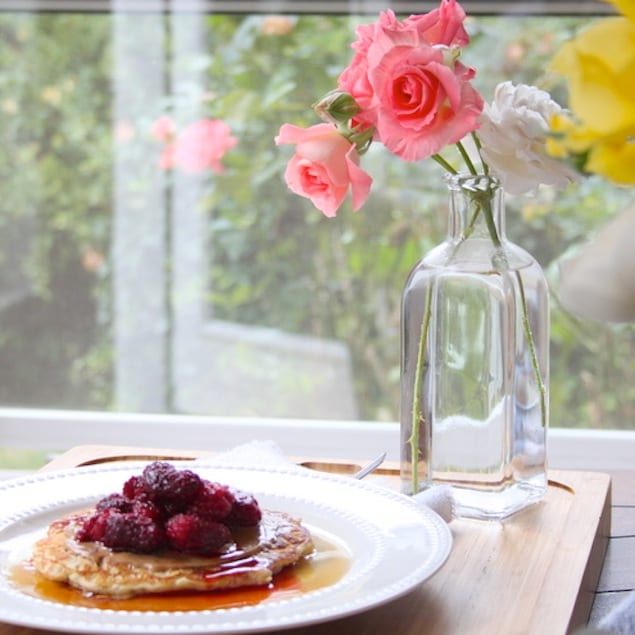 5. Whole Wheat Carrot Cake Pancakes
No need to wait for dessert to enjoy the classic cake combo. These surprisingly nutritious pancakes come together in just minutes, and are so sinfully delicious you'll think you're having dessert for breakfast. Get the recipe.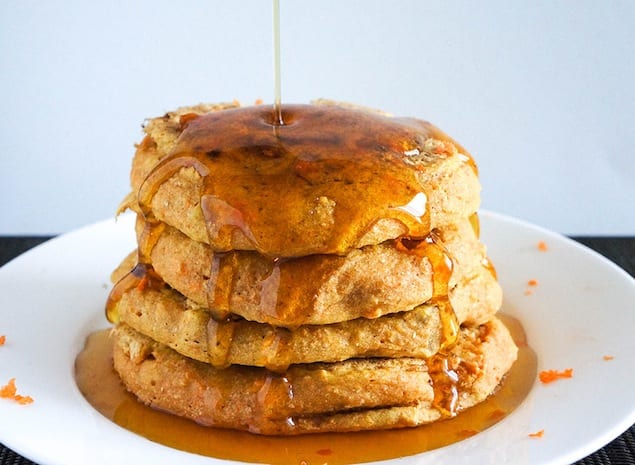 6. Swedish Pancakes with Blackberry Vanilla Jam
These are a thinner take on the traditional American pancake. Blackberries stand in for the Nordic lingonberries that often top these crepe-like pancakes. Get the recipe.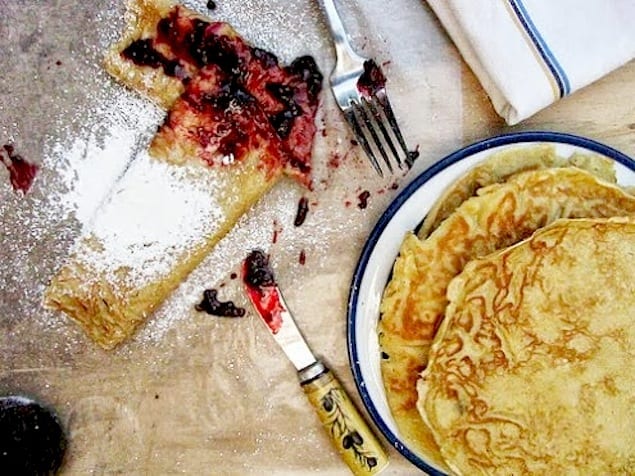 7. Pancakes with Brandied Peaches
'Tis the season, so grab those peaches! Brandied Peaches makes these maple and oatmeal pancakes with nutmeg and cinnamon into so much more than a basic breakfast. Get the recipe.
8. Buckwheat Oat Pancakes
Buckwheat flour adds a rich flavor to these delicious cakes. Plus, these warm, buttery pancakes are gluten free! Serve with honey. Get the recipe.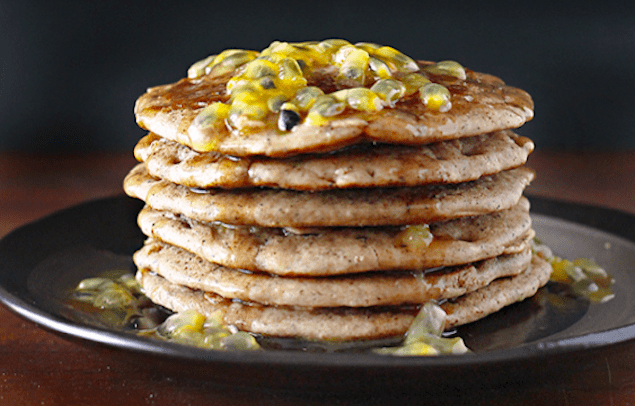 9. Glazed Doughnut Pancakes
With plenty of cinnamon, powdered sugar, and glaze, these pancakes are better than the real thing. Try the fluffy doughnut cakes with fresh fruit. Get the recipe.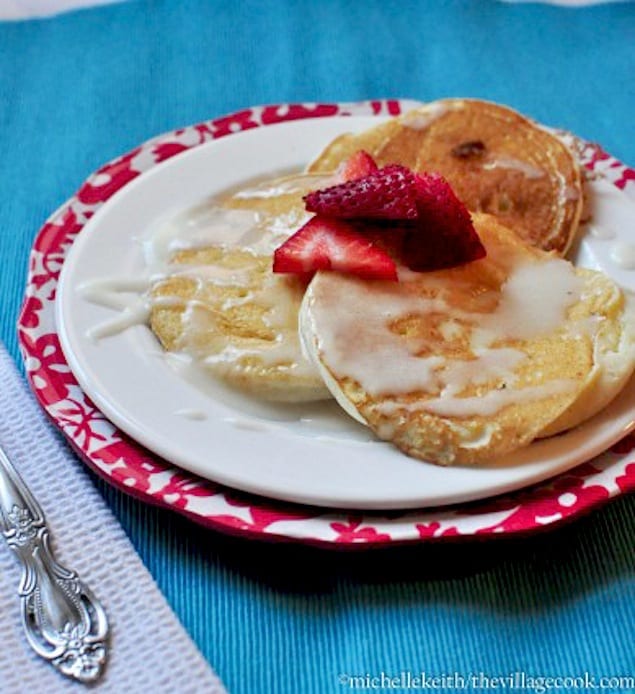 10. Finnish Pancake with Caramelized Apples
No stovetop required! This baked pancake recipe is perfect for when you want something sweet for breakfast but don't want to have to keep an eye on a stovetop flapjacks.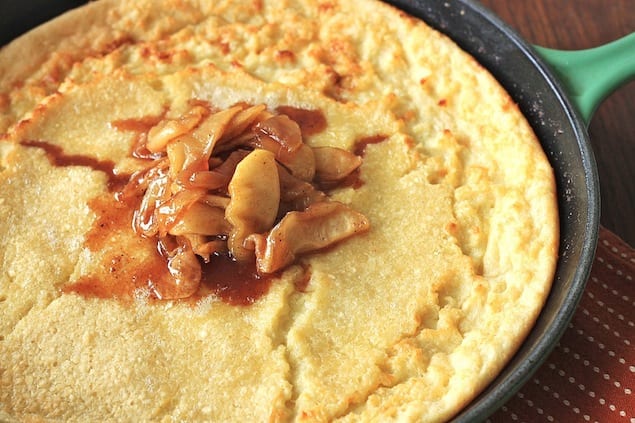 11. White Chocolate, Lemon and Orange Blossom Hotcakes
These orange blossom-scented hotcakes are the ideal breakfast fare on a lazy weekend. Top with yogurt and raspberry jam. Get the recipe.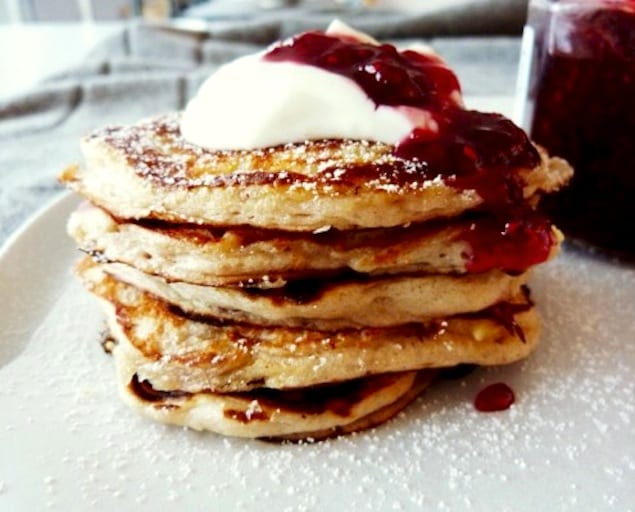 12. Tall Sourdough Pancakes
Use up the excess from a sourdough starter this weekend, these pancakes are fluffy and just a little acidic, perfect with maple syrup or jam. Get the recipe.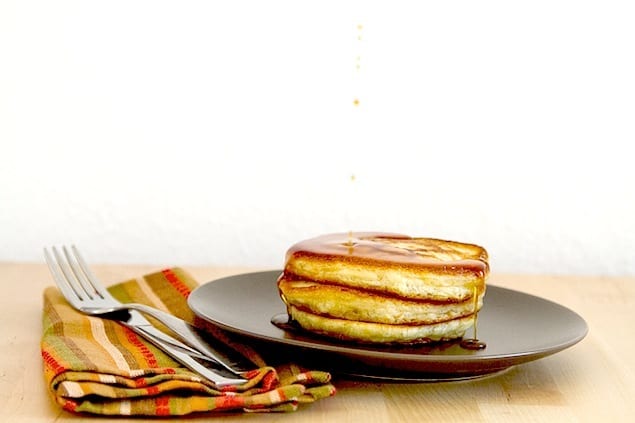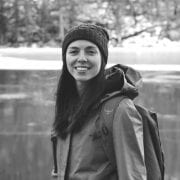 Annelise McAuliffe
Mandatory family outings to the Detroit farmers' market and nightly home-cooked meals cultivated Annelise's respect and curiosity for food. A graduate of The Culinary Institute of America, she spends her free time in New York City recipe testing, eating breakfast all day, and dreaming up international culinary adventures.