Whether you prefer a thin drizzle across your Pad Thai or drenching your French fries in a spicy firestorm, there's no denying Sriracha is well on its way to becoming King of the Condiments. In homage, we've gathered 11 need-to-know facts that we bet you didn't know about this peppery goodness.
By Meghan McKeighen
This article has been posted with permission and originally appeared as 12 Things You Never Knew About Sriracha on Relish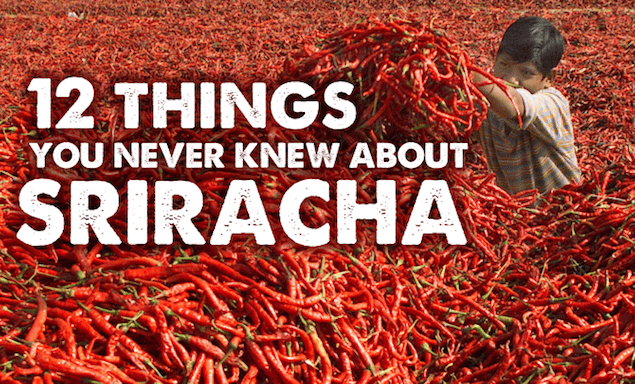 1. You might love a copycat.
U.S. Asian-foods distributor Eastland Food Corporation asserted in a bonappetit.com interview that the Thai brand of the hot sauce called "Sriraja Panich" is the original Sriracha sauce created in Si Racha, Thailand, in the 1930s.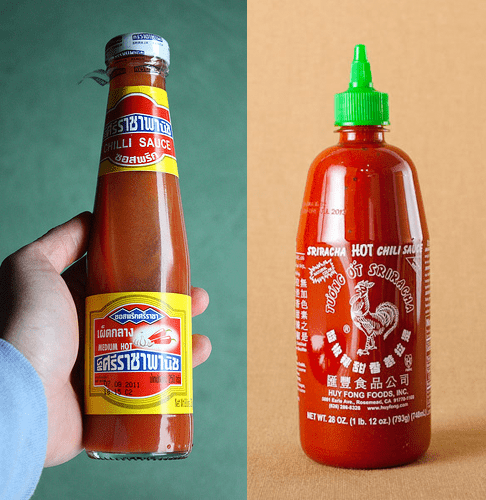 vietworldkitchen.com
2. The brand's name "Huy Fong" comes from the ship that carried the sauce's founder from Vietnam to the United States.
The founder made the original version of Sriracha in Gerber baby food jars before immigrating.
3. Only one company, Underwood Ranches in Camarillo, Calif., is responsible for growing all the chiles used to make Sriracha.
They grow approximately 48,000 tons of peppers a year, which would encompass the entirety of Lower Manhattan.
4. The company doesn't actually advertise its product.
Its loyal fans take care of all their promotional needs with dances and songs that can be found across the Internet.
5. Sriracha is not as hot as a jalapeño.
According to the Scoville scale, Sriracha only scores 1,000-2,200 points, where jalapeño peppers can range anywhere from 2,500-8,000 points. Sriracha actually ranks 300 points lower than Tabasco pepper sauce. Want to find out what the hottest pepper is? See our list of 15 Spice Facts You Never Knew.
6. Lay's actually made limited edition Sriracha-flavored bags of chips.
You can sometimes snag a bag off Amazon for about a mere $56.60.
7. Restaurant chains know what's trendy.
That's right—Applebee's, P.F. Chang's, Subway, White Castle and Panda Express have all incorporated Sriracha into some of their dishes, adding it to mayonnaise blends or dipping sauces.
8. That bright red coloring is legit.
The sauce is made from fresh red jalapeño chile peppers and contains no added water or artificial colors.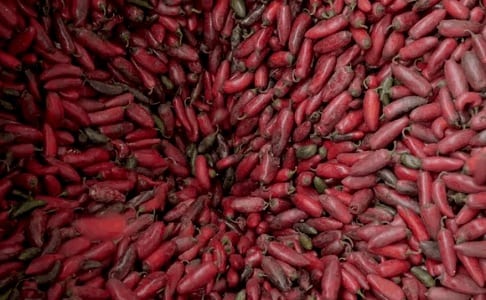 Sriracha | Griffin Hammond
9. You can dress as a bottle of Sriracha for Halloween.
These people did.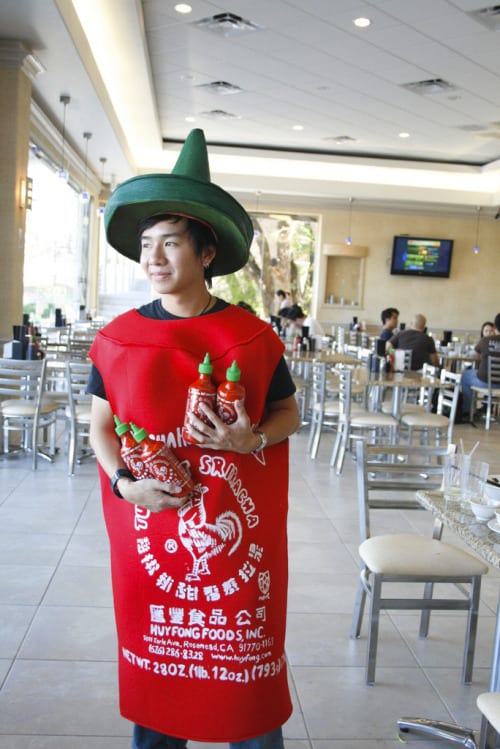 blog.thesrirachacookbook.com
10. You can even get Sriracha flavored vodka now.
Bloody Mary just found a new best friend.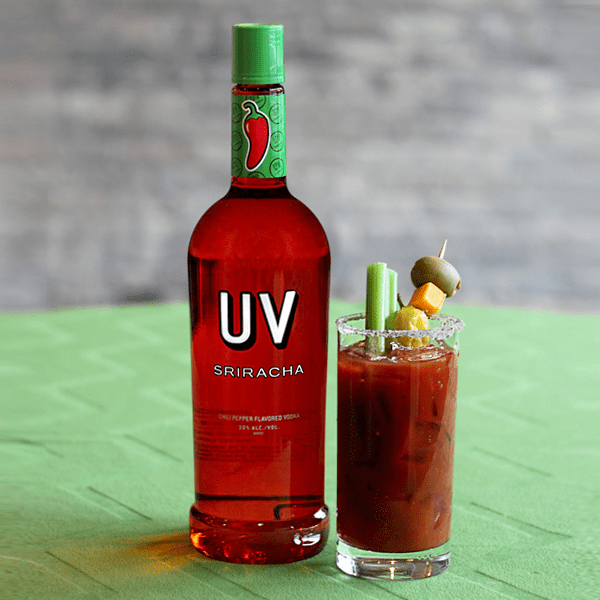 uvvodka.com
12. Sriracha is so popular that there's a documentary film devoted to it.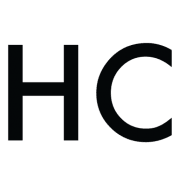 Relish
Offering more than 14,000 recipes plus features and DIYs on cooking, dining and entertaining, Relish celebrates America's love of food. Relish is about honoring cooking traditions while exploring new trends and ideas, which is why millions of people turn to both Relish.com and Relish Magazine for special occasion recipes, quick and easy weeknight suppers and culinary adventures.