Nachos may be considered the ultimate game day snack, but they should also be considered a summer staple. Classic nachos covered in beans, cheese, and meat are delicious and simple, below are other nacho recipes that are sure to become new classics.
By Mallory Davis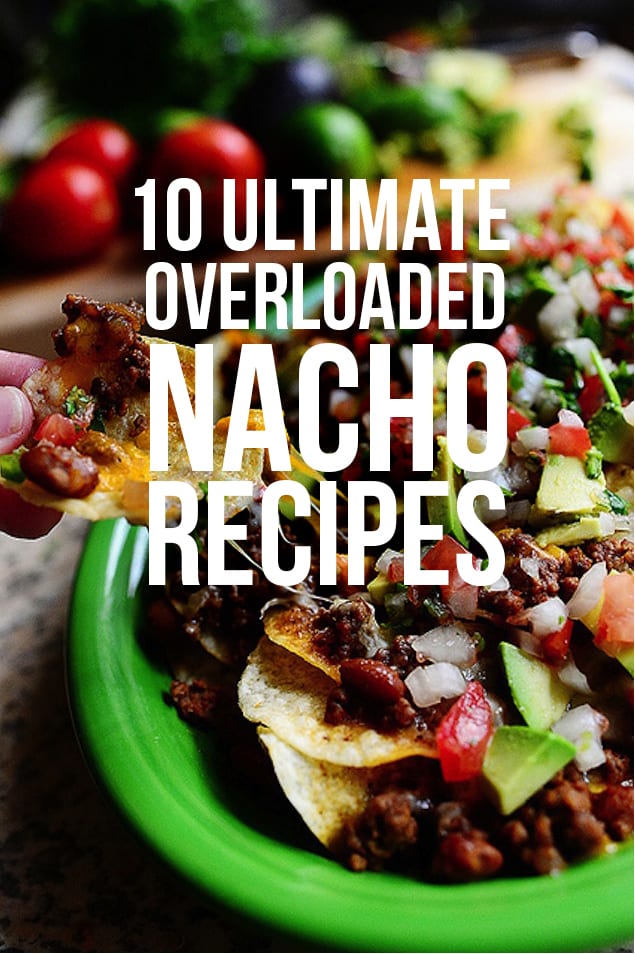 1. Loaded Nachos
These are nachos taken very, very seriously and they are topped with almost every topping you can think of. They take time and are totally worth it in the end because of the effort and care that are put into making these into pure perfection! Get the recipe here.
http://thepioneerwoman.com
2. Cajun Nachos
Get ready because these are spicy hit and are sure to liven up any party. The homemade cheese sauce with Cajun spices and the addition of lobster will make this plate of nachos impossible to resist. Get the recipe here.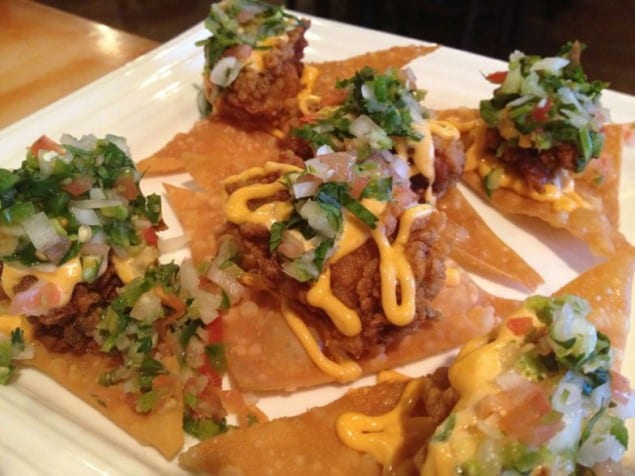 www.houstonchronicle.com
3. Greek Nachos
A lighter, and some would say healthier, take on traditional nachos. Pita is substituted for tortilla chips and hummus, tomatoes, cucumbers, and feta make up the rest of the dish. With no meat necessary, this is a great way to satisfy those vegetarian nacho lovers. Also, you won't feel guilty indulging in a whole pile of them. You can even substitute the hummus for Greek yogurt! Get the recipe here.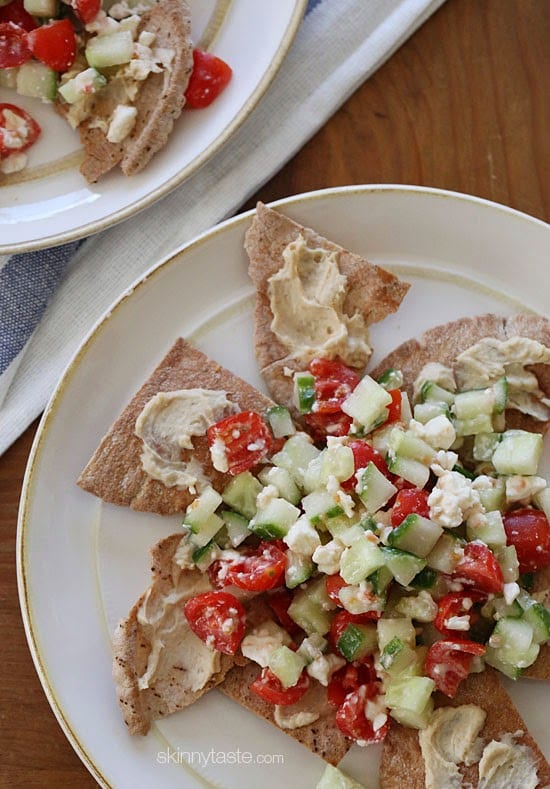 www.skinnytaste.com
4. Chicken Mole Nachos
Instead of a chicken mole enchilada, why not try their nacho counterpart? Corn chips (try blue corn!) covered in cheese, chicken, and mole sauce makes up this simple recipe. It takes less time than enchiladas and tastes just as good! Get the recipe here.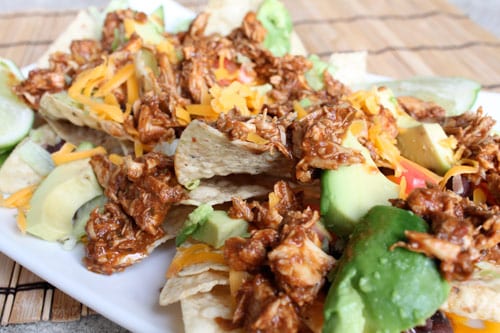 www.simplecomfortfood.com
5. Spinach Artichoke Nachos
"Going green" seems to be on everyone's minds these days including these nachos. It is also spinach artichoke dish at its finest because the only thing you have to do is dig in! The chips already are included in this delightful dish. Get the recipe here.
www.thesmartcookiecook.com
6. Margarita Shrimp Nachos
A great way to celebrate Cinco de Mayo, these guys include the margarita in the dish! They are a treat that you will want to make every time you are craving nachos and will look and taste as if you are dining out on the town. Get the recipe here.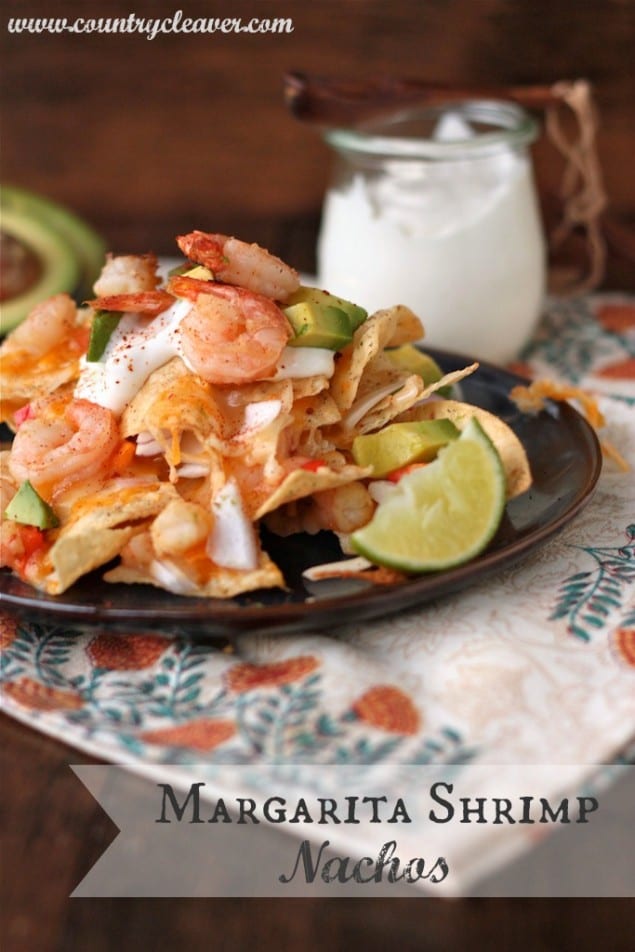 www.countrycleaver.com
7. Plantain Nachos
A combination of sweet and salty, this version of nachos is sure to surprise you with its' uniqueness. You may never have thought about this combination and you will soon never forget it. The plantain chip compliments the spiciness of the taco seasoning nicely. Get the recipe here.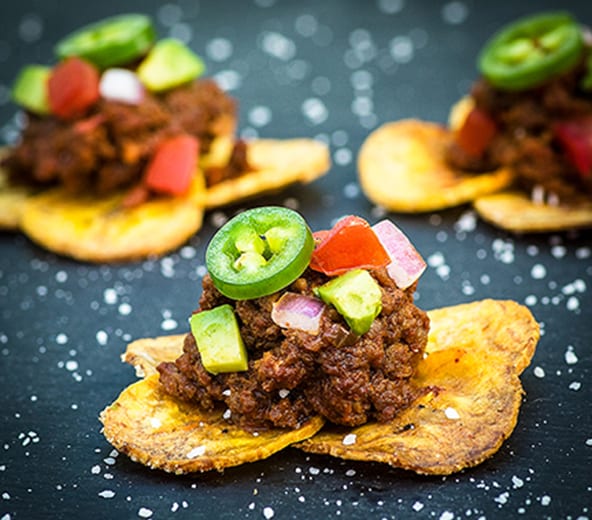 www.theclothesmakethegirl.com
See Also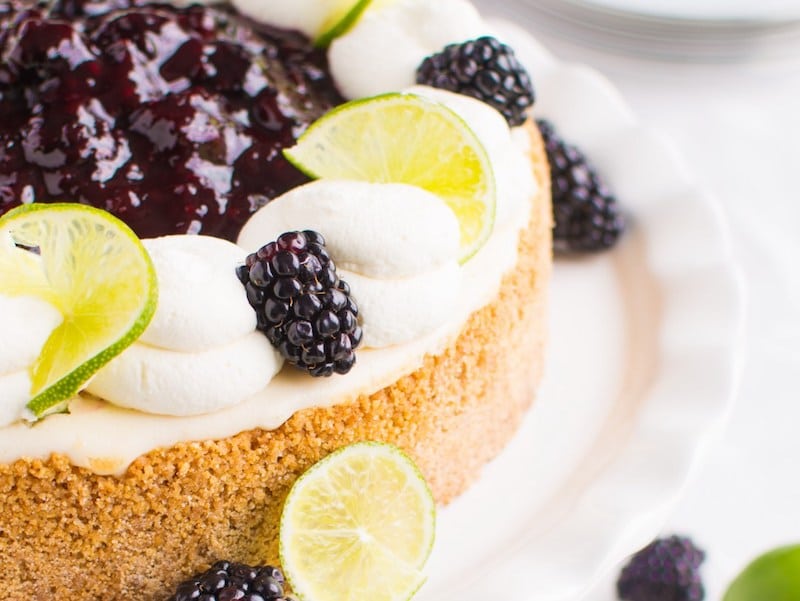 8. Naan-chos
Chicken masala on a bed of naan style tortilla chips; you can't get much better than that. Now that is a new take on the original! We are sure happy someone created this tasty dish and has shared it with the world. It is a perfect new addition to the nacho family. Get the recipe here.

tikkatikkataco.com
9. Bacon Jalapeno Nachos
Just when you thought there couldn't possibly be anymore delicious nacho dishes out there! The bacon provides great flavor and the jalapeno adds just enough spice in order to make these a new game time favorite. Who can resist this combination?! Get the recipe here.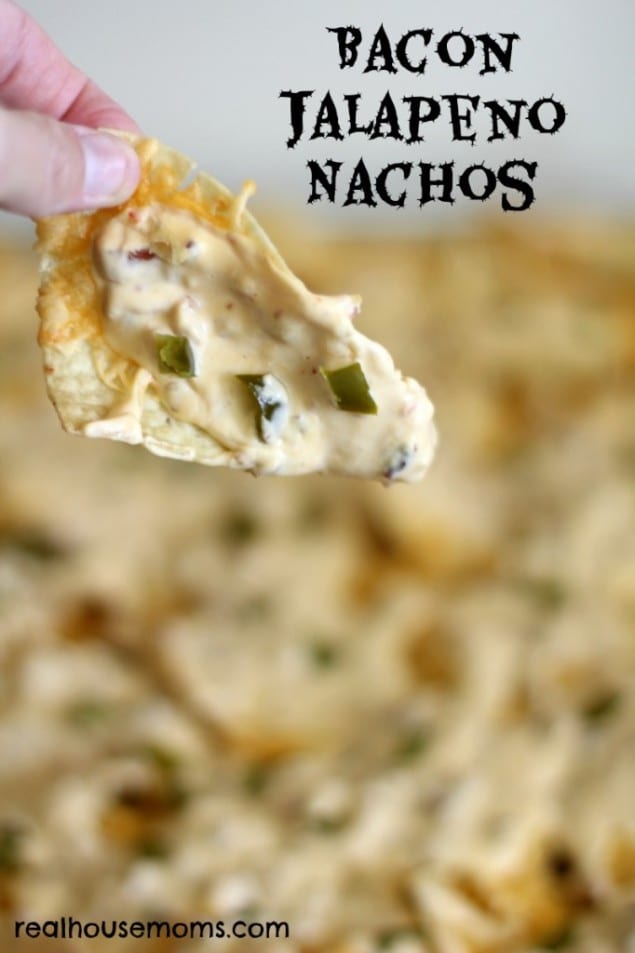 realhousemoms.com
10. Chocolate-Cinnamon Nachos
We had to end this list with a sweet version to have for dessert after enjoying the Cajun nachos or others mentioned on this list. Warm cinnamon-sugar covered tortilla chips drizzled in chocolate will have the house smelling like sweet heaven! You will not regret making and eating this heavenly combination. Get the recipe here.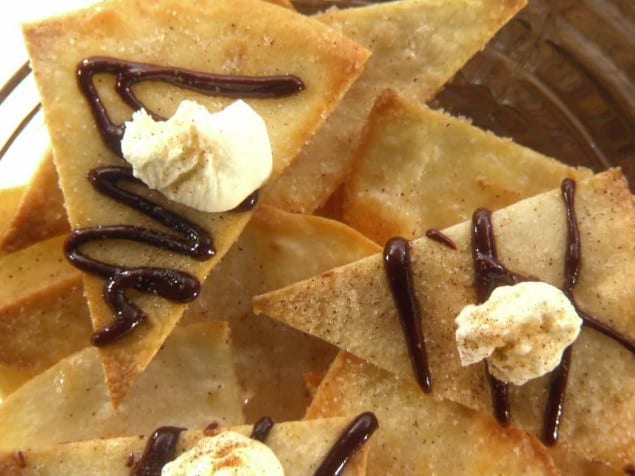 www.foodnetwork.com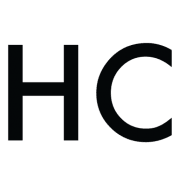 Mallory Davis
Mallory was born and raised in Monterey, California. She has a degree in Broadcast Journalism with an emphasis in sports broadcasting. Although baking and cooking were a favorite part of her childhood; a diagnosis of Celiac Disease is what really set off her passion for food. The diagnosis encouraged her to start cooking and experimenting a lot more. She enjoys making up new and unique recipes to fit her and others' diets (always making sure to include chocolate whenever possible).