New Yorkers have a second Harlem Shake location coming to town and they are pretty excited about it. Here's why.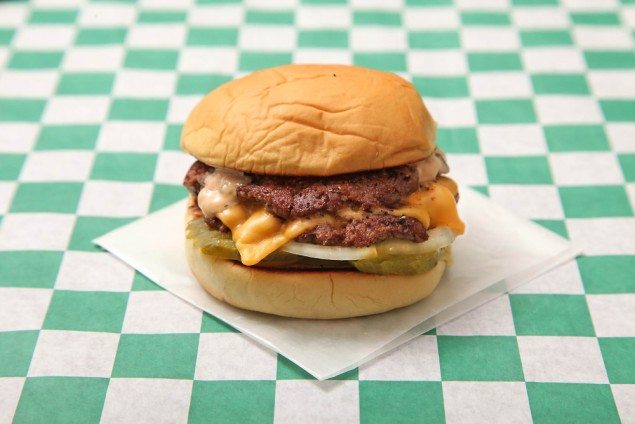 Burger Disclosure: Harlem Shake just opened their 2nd location on 2nd Ave in Spanish Harlem
Rivaling the 'smashed burger' concept, like those of Smash Burger and the notoriously famous, Shake Shack, Harlem Shack is putting up some stiff competition when it comes to great burgers on the East Coast.
For burger-lovers, here are the top reasons why you should visit Harlem Shake: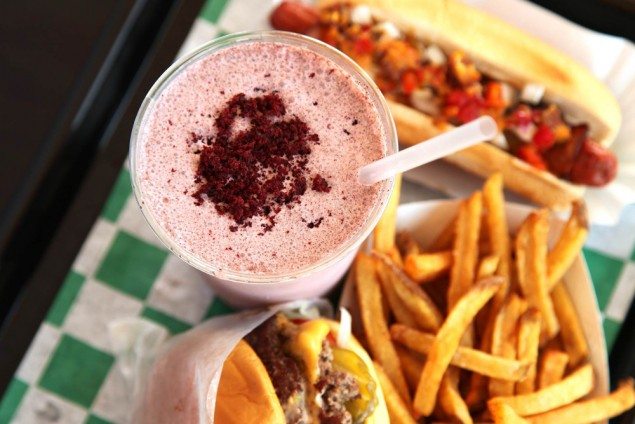 1. Organic Shakes: Chocolate, Vanilla, Strawberry and Peanut Butter… but get the Harlem Shake – Red Velvet cake in shake form – YEP!
2. One burger not enough? The Classic Harlem Burger comes with two, yes, two beef patties.
3. It's more than just burgers. Harlem Shake on 2nd Avenue has the Pernil Pork Sandwich. If you love BBQ Pork, black beans and eating with your hands, you gotta get this.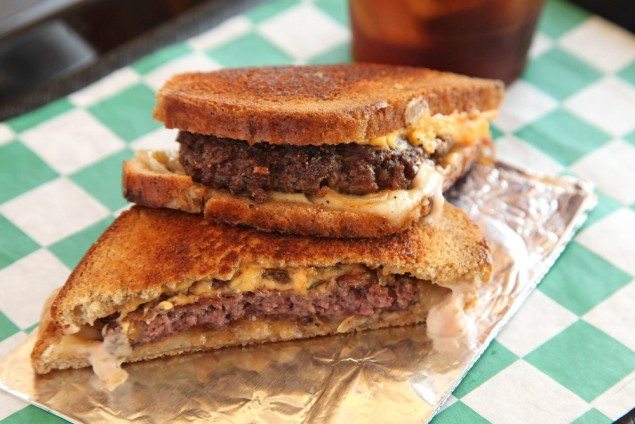 4. Fried Fish Sandwich. Big, succulent chunks of Atlantic cod are fried to perfection on a bed of creamy coleslaw – thank me later.
5. Tostones. Been to the Caribbean? Love plantains? You have to get these fried tostones the next time you're in Harlem.
6. What's the perfect burger side? Truffle Fries. Because we're all gourmet foodies sitting in a burger joint eating truffle fries.
7. Great music. Check out the cool jukebox and play your favourite tune in between bites of juicy, juicy burgers.
8. Fancy Soda and Beer On-Tap. If you are a soda-kind-of-person, come here and soak up Cherry Wine and other Vintage Soda Brands you loved drinking as a kid.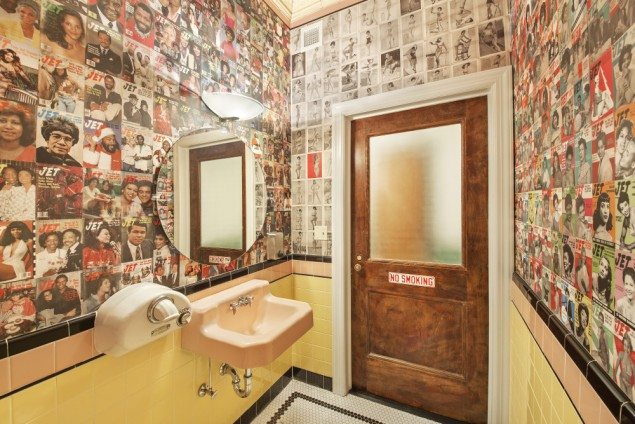 9. Cool bathroom decor. Go to the bathroom just because.
10. The burgers. 'Nough said.
Michelle Tchea
Michelle Tchea is a 4-time bestselling author. Her books include, Building a Perfect Meal, My Little SoHo Kitchen, Signature Dishes (Australia's Best) and Chefs Collective. Her work can be found in other leading luxury travel and food magazines including Travel+Leisure Asia, SMILE, NUVO Magazine and The Telegraph