We love to explore with our tastebuds, so let's take them on a sandwich journey around the world.
By Ashley Wiggins
This article has been posted with permission and originally appeared as 10 Sandwich Recipes From Around the World on Relish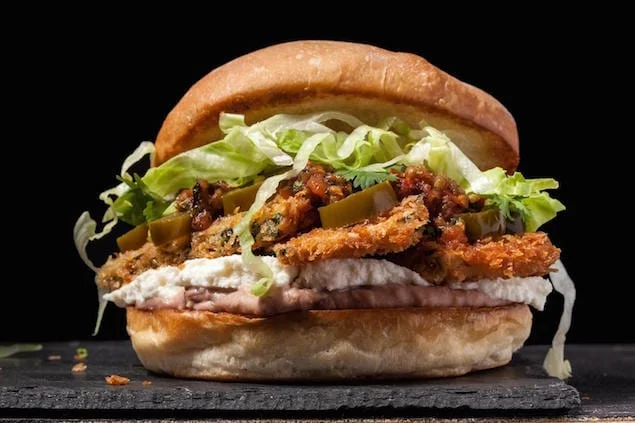 www.chow.com
Mexican Torta with Fried Zucchini
In Mexico, the torta is a hearty sandwich served on a crusty roll, and they're as ubiquitous as tacos–even if they've yet to garner international acclaim. Tortas traditionally share some of the same fillings as their more famous counterparts, too, including creamy refried beans and crumbly queso fresco, but this version is a veggie lover's dream with deep fried zucchini serving as the main star. Find the recipe here.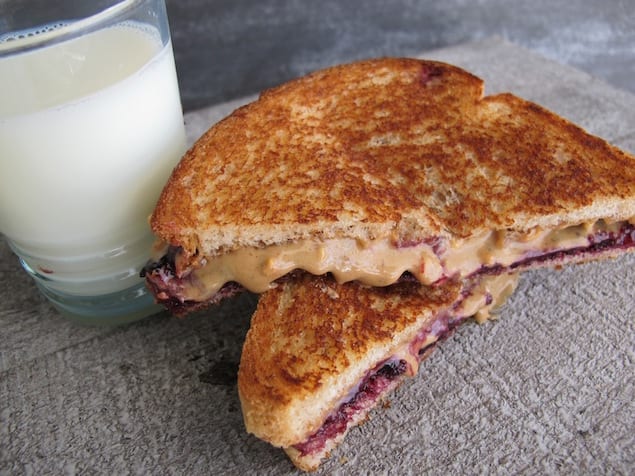 www.american.spoonuniversity.com
Grilled PB&J
Peanut butter and jelly is one of the most popular sandwiches in the U.S., and you've probably had around a million in your lifetime. Even still, if you haven't tried one hot off a panini grill, with warm peanut butter oozing down your fingers, you haven't really lived. Find the recipe here.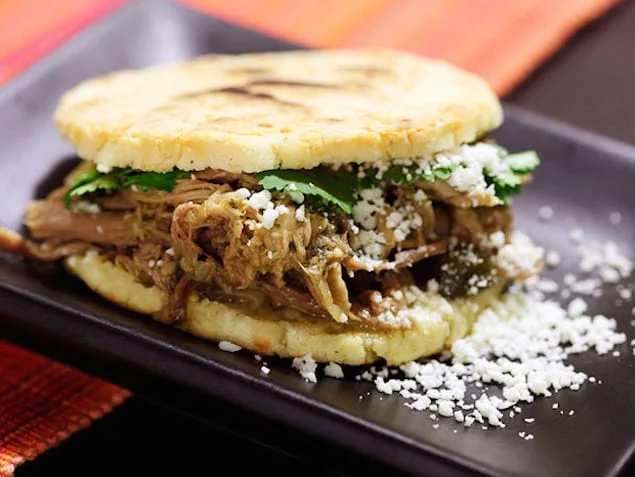 J. Kenji Lopez-Alt
Venezuelan-style Arepas
Arepas are made from a dough made of ground corn flour that is formed into a flatbread. Venezuelans then slice the bread and fill it with all kinds of deliciousness, including cheese, avocado, meat and eggs. And with this super-easy recipe you'll have plenty arepas on hand to stuff as your heart desires. Find the recipe here.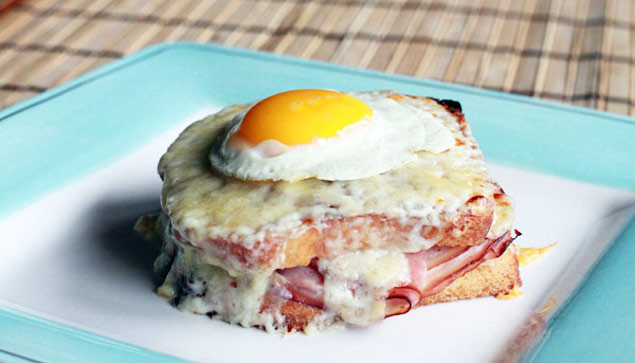 www.simplecomfortfood.com
Croque Madame
In France, a ham sandwich isn't just a ham sandwich. It's a Croque Madame, and it's kicked up several notches with a creamy béchamel sauce, a perfectly runny fried egg and two kinds of cheese. Find the recipe here.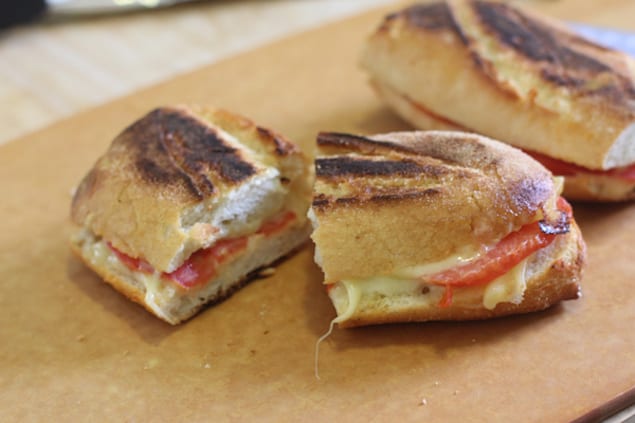 www.prettytastythings.com
Spanish Bocadillo
The traditional bocadillo is designed for simplicity, so that on-the-go Spaniards can have their sandwich and eat it too. But nobody ever misses the fanfare of condiments and overwhelming toppings anyway. A baguette filled with cured meat, cheese or a sliced omelet is all you need. Find the recipe here.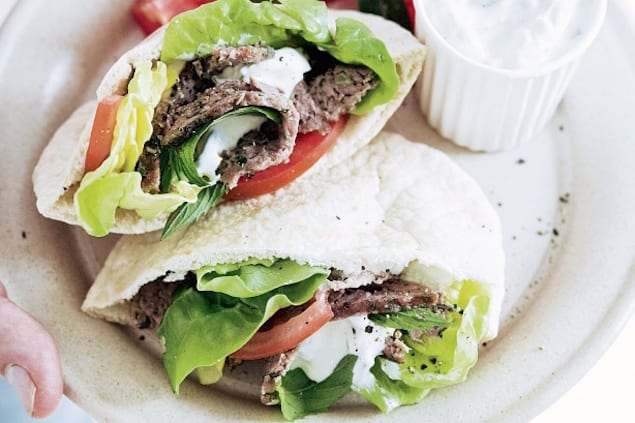 www.taste.com.au
Turkish Doner Kebab
Gyro fans will love Turkish doner kebabs, which are traditionally made from shavings of meat (like lamb) that has been cooked on a vertical rotisserie and piled into a pita with lettuce, onions, tomatoes and yogurt sauce. No need for the fancy equipment, though. This recipe will show you how to get authentic taste with your standard oven. Find the recipe here.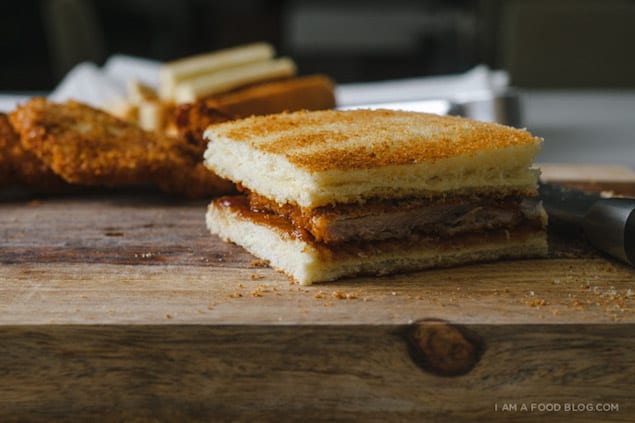 www.iamafoodblog.com
Japanese Katsu Sando
The name might be diyicult to pronounce, but the premise of the katsu sando is one that anyone can understand: breaded and fried meat (pork, in this case) served between two slices of toasted white bread . Call it simple. Call it Japanese schnitzel. Call it delicious. Find the recipe here.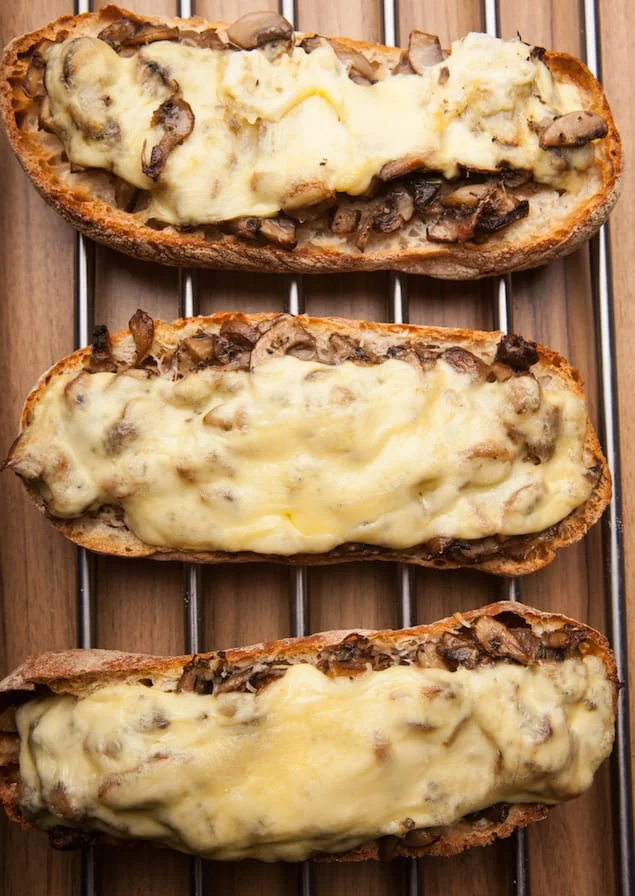 www.butterfry.me
Polish Zapiekanka
Sometimes a second slice of bread just gets in the way—at least that's what the Polish believe when it comes to their beloved Zapiekankas. The open-faced baguette sandwiches are widely popular on the streets of Poland and are traditionally served with sautéed mushrooms, melted cheese and spicy ketchup. Find the recipe here.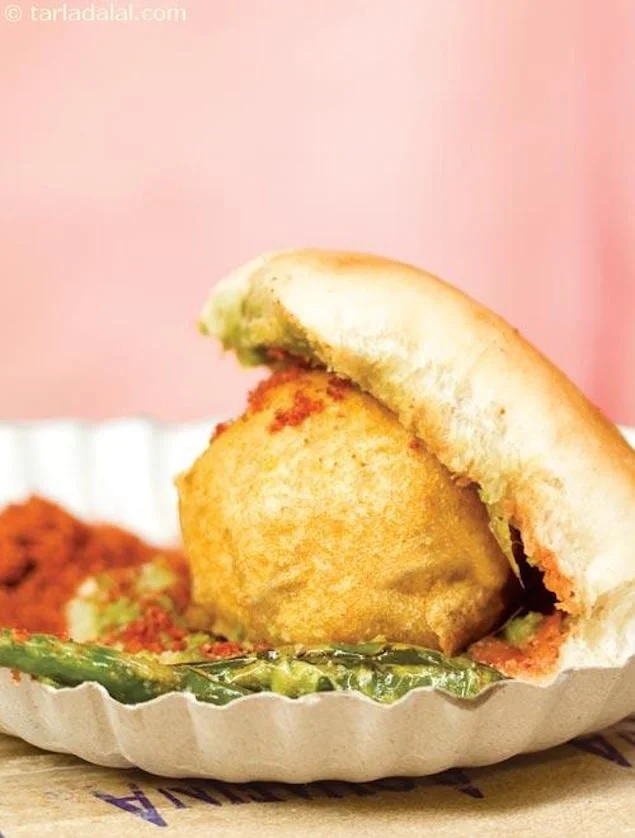 www.tarladalal.com
Indian Vada Pav
In India, few dishes are as popular as the Vada Pav. And with the crispy, golden spheres of fluffy mashed potato paired with a flavorful chutney and sandwiched between a soft bun, it's popularity is sure to grow stateside as well. Find the recipe here.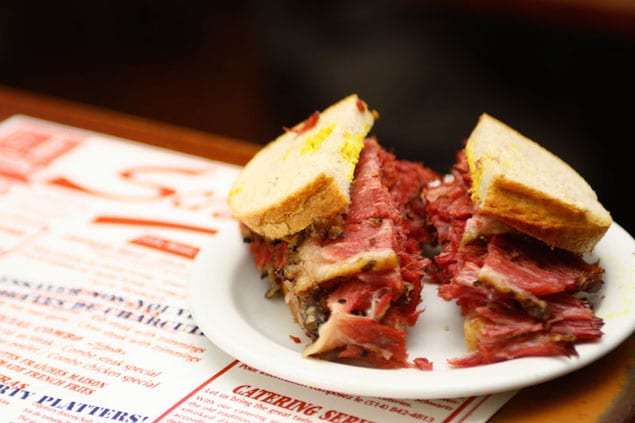 http://schwartzsdeli.com/
Montreal Smoked Meat Sandwich
Canadians like their meats smoked and piled very, very high on rye bread (and don't forget the mustard ). One bite of a traditional Montreal Smoked Meat Sandwich and you'll understand why. And don't worry if you don't have access to a smoker—you can make boiled shoe leather taste good if you slather it with this addictive spice mix. Find the recipe here.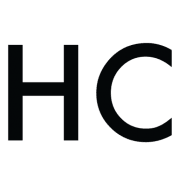 Relish
Offering more than 14,000 recipes plus features and DIYs on cooking, dining and entertaining, Relish celebrates America's love of food. Relish is about honoring cooking traditions while exploring new trends and ideas, which is why millions of people turn to both Relish.com and Relish Magazine for special occasion recipes, quick and easy weeknight suppers and culinary adventures.