PARTNER POST: Sip through the holiday season with easy cocktails and drinks that can be made in a flash with merriest berry – blueberries.
For a cold winters day, a sparkling holiday party or as a toast on New Year's Eve, check out these festive holiday cocktails, all with just five ingredeints or less.
PLUS! Enter to win $250!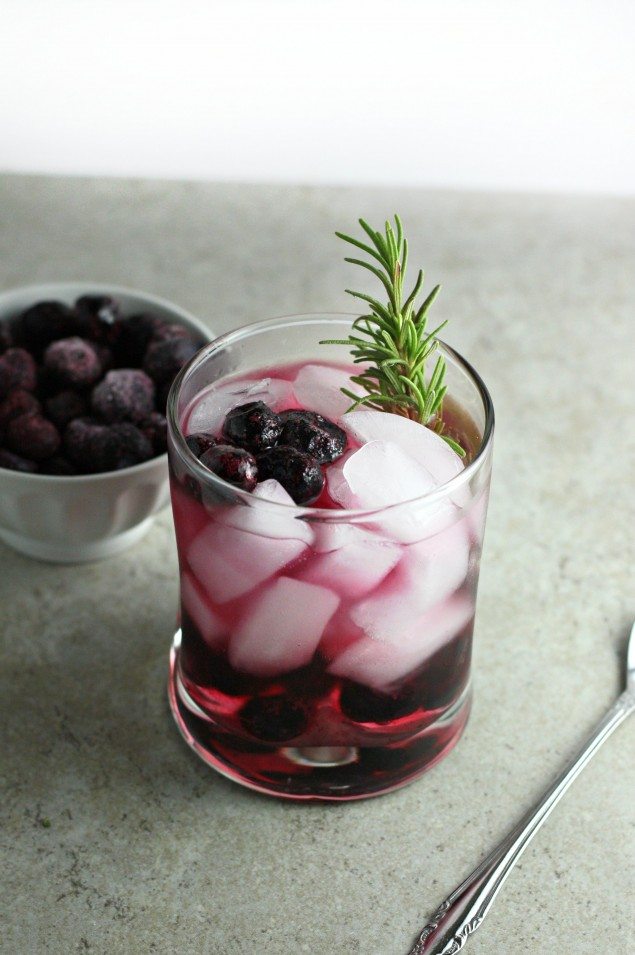 Blueberry Winter Smash
Filled with muddled blueberries, this blueberry winter smash is bursting with flavor. A little bit bubbly, a little bit sweet and a whole lot of yum, a blueberry winter smash will be the first drink you'll run out of…good thing it's quick and easy to whip up in a hurry! See the recipe.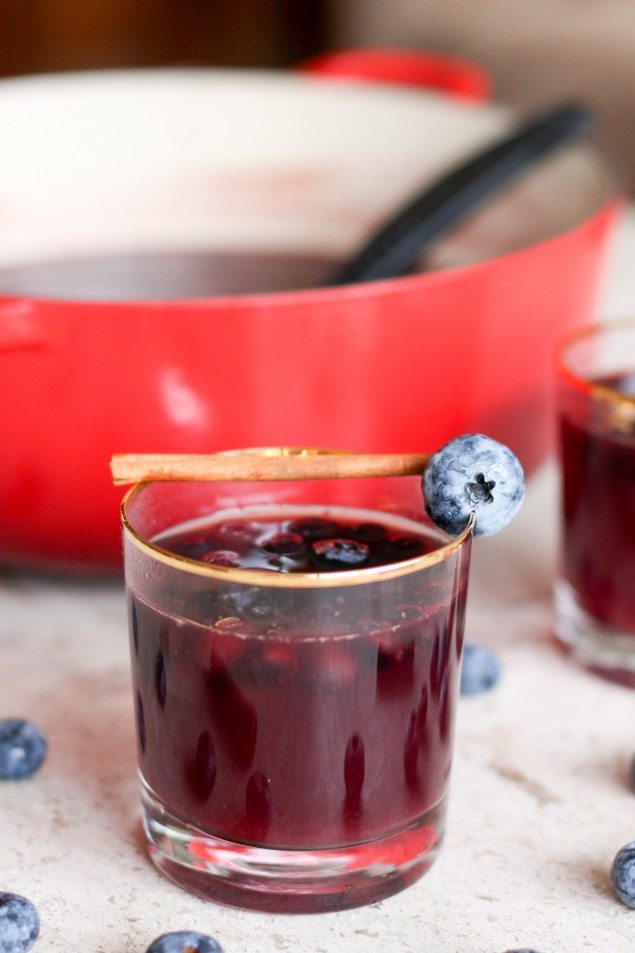 Blueberry Brandy Cider
So you've signed up to bring the drinks to the party…don't fret! This blueberry brandy cider will have everyone asking you how it's made. It can be our little secret that this blueberry brandy cider only has a handful of delicious ingredients you already had at home and was as easy as throwing all the ingredients in a crockpot. See the recipe.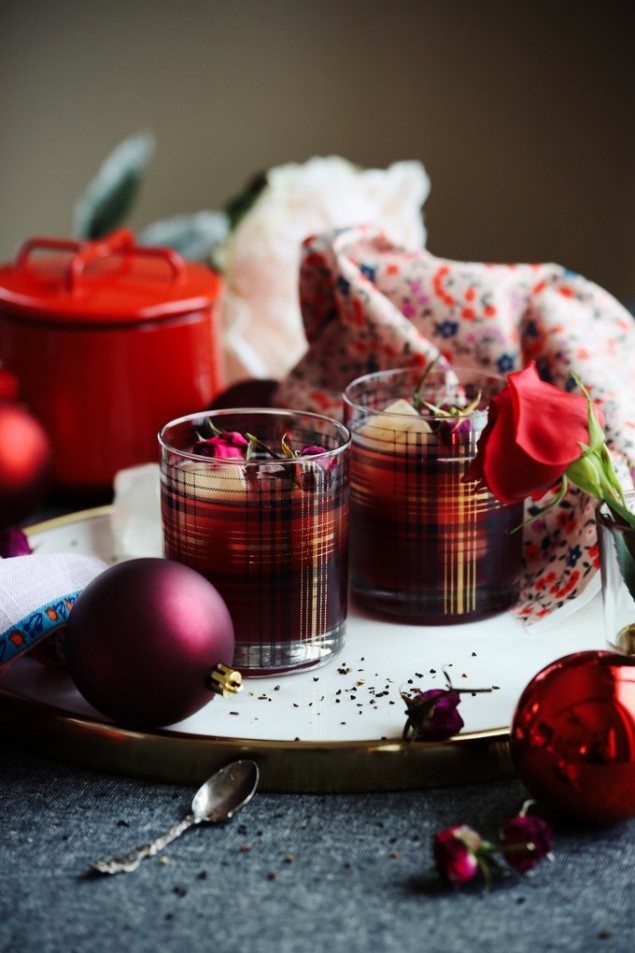 Blueberry Chai Cream Cocktail
Warm up and relax with a deliciously crafted blueberry Chai cream cocktail. Grab some friends or gather around the table with family and enjoy the spiced flavor of Chai tea mixed with cream soda and bursting with blueberry flavor. See the recipe.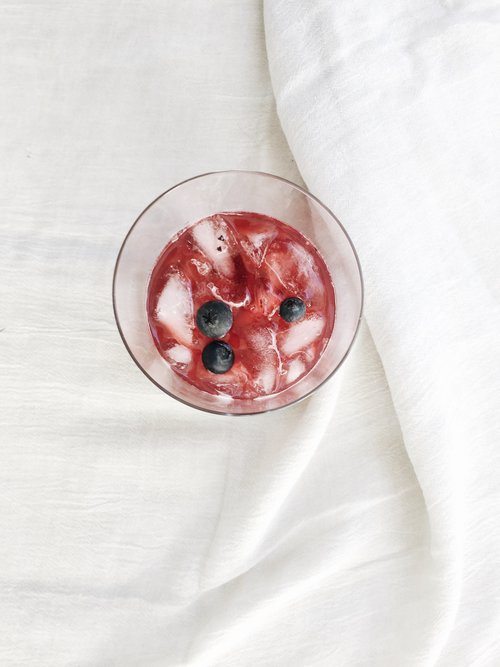 Blueberry Bourbon Sour
Holidays call for flavorful cocktails that can be sipped slowly and that's just what you get with this blueberry bourbon sour. Combining the tartness of a traditional sour with warming notes of bourbon and dark brown sugar, the blueberries in this blueberry bourbon sour add a delicious sweetness and a festive, indigo hue. See the recipe.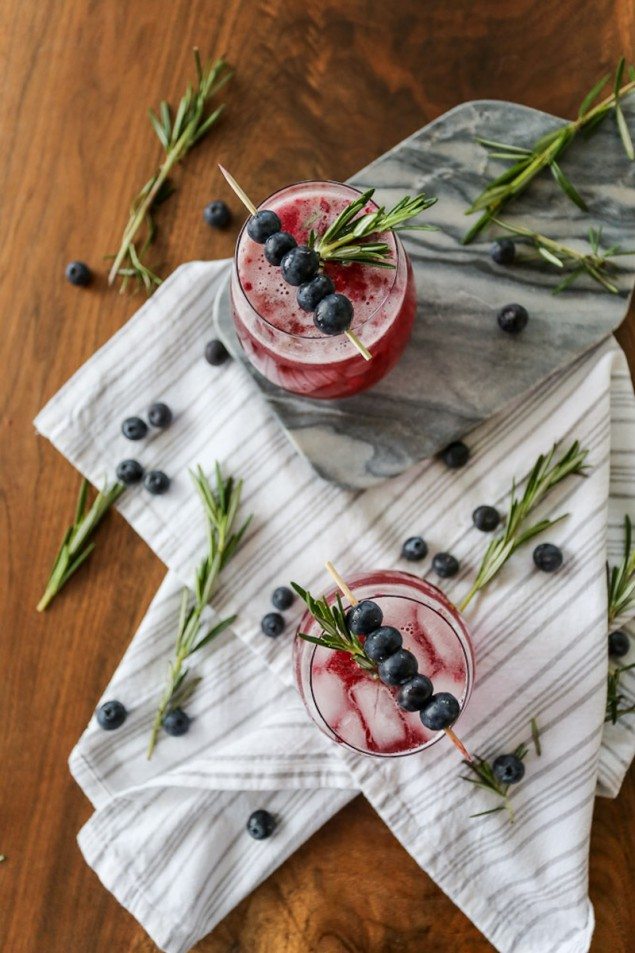 Blueberry Fig Sparkler
Prosecco or sparkling grape juice adds a bubbly burst to this blueberry fig sparkler. Filled with fresh blueberry flavor and a dash of fig jam, blueberry fig sparklers will be a hit at your next holiday get together. Make a few batches and share with the whole crew! See the recipe.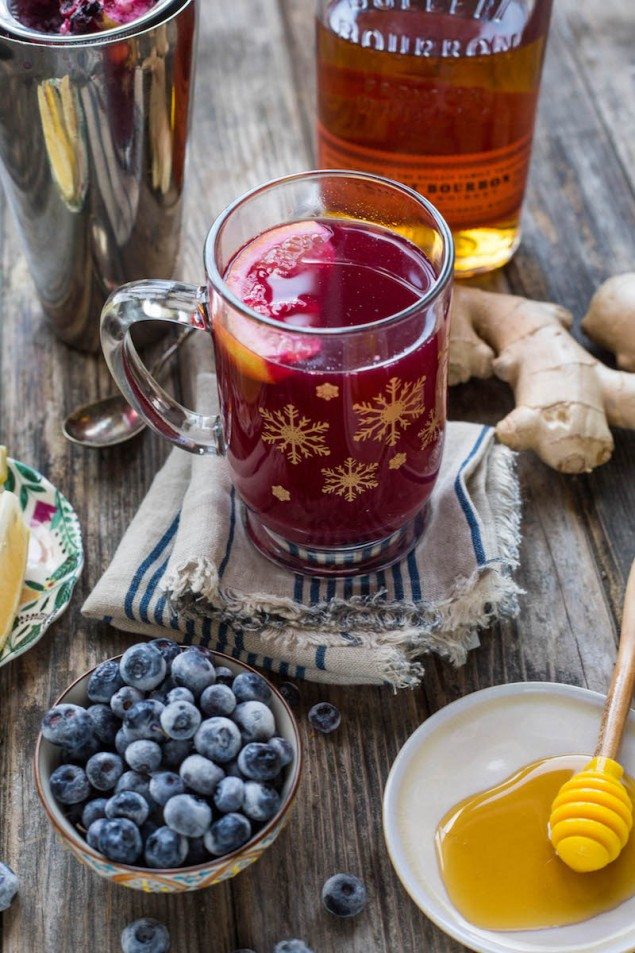 Blueberry Ginger Toddy
Fresh ingredients are the star of this warm blueberry ginger toddy. It's a holiday season craft cocktail perfect for sharing with a friend to warm up on a cold winter day. See the recipe.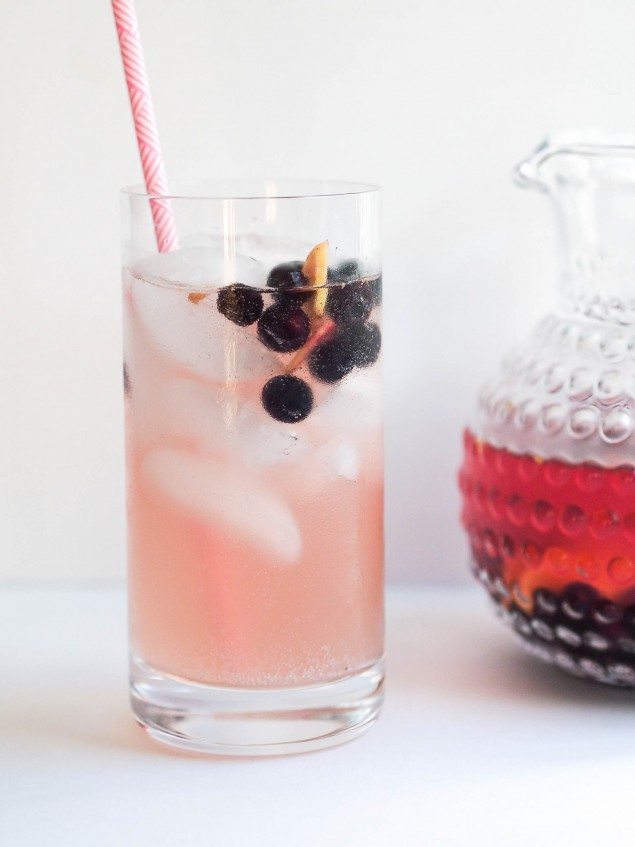 See Also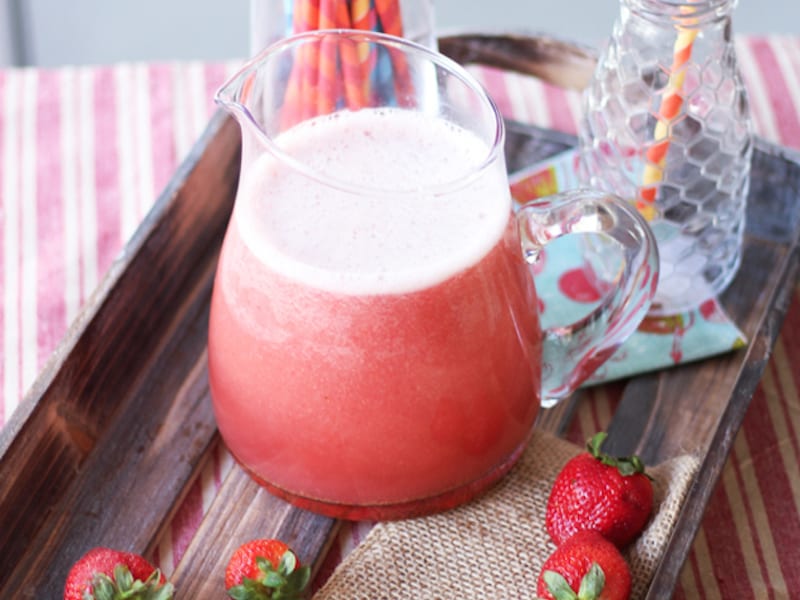 Blueberry Kombucha Sangria
Fresh and fruity and full of flavor, this blueberry kombucha sangria is quick enough to make for a bunch of guests and tasty enough that you won't have any leftovers! A dash of kombucha adds a surprising twist on a classic recipe and the best part? Once the blueberry kombucha sangria is all finished, you can savor the sweet fruit at the bottom. See the recipe.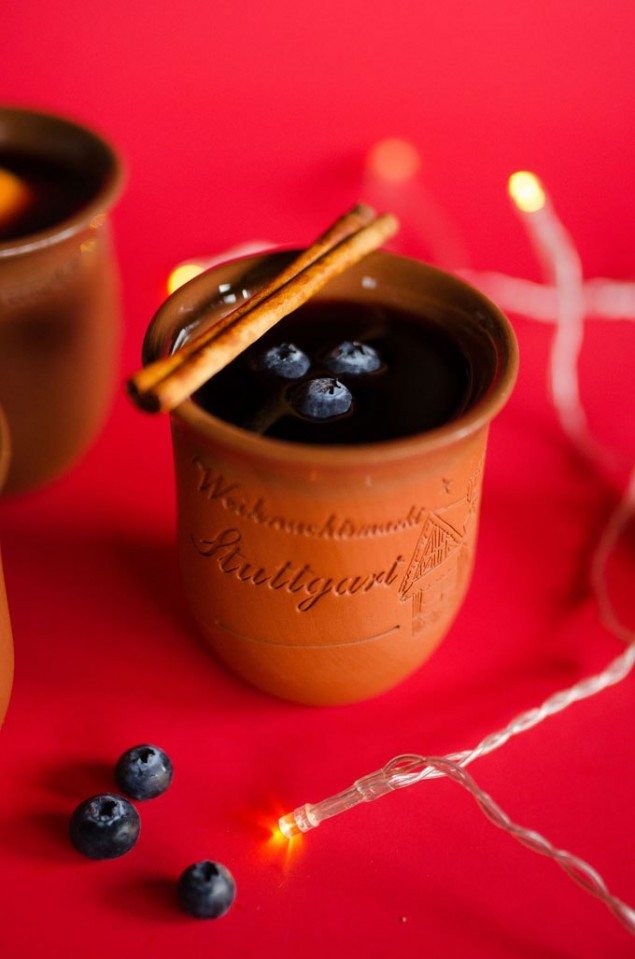 Blueberry Mulled Wine
Is there any cocktail more classic for the holidays than a mulled wine? Well, it's time to switch it up! Add in your favorite fruit for a blueberry mulled wine recipe that's sure to please a crowd. With all the spices you'd expect in a seasonal drink, this blueberry mulled wine will have you ready for the holidays in no time. See the recipe.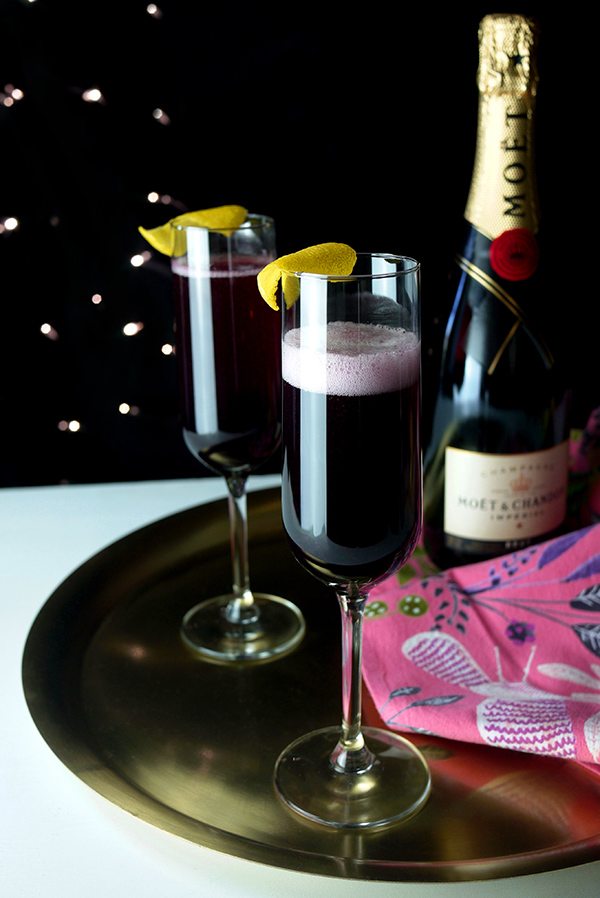 Maple Blueberry Sparkling Cocktail
Sip your way through the season with this sweetly delicious maple blueberry sparkling cocktail. With one batch making six cocktails it's the perfect fit for your next holiday party, happy hour or any celebration. This maple blueberry sparkling cocktail is best served in a champagne flute so you can look your classiest while toasting to a delightful holiday season. See the recipe.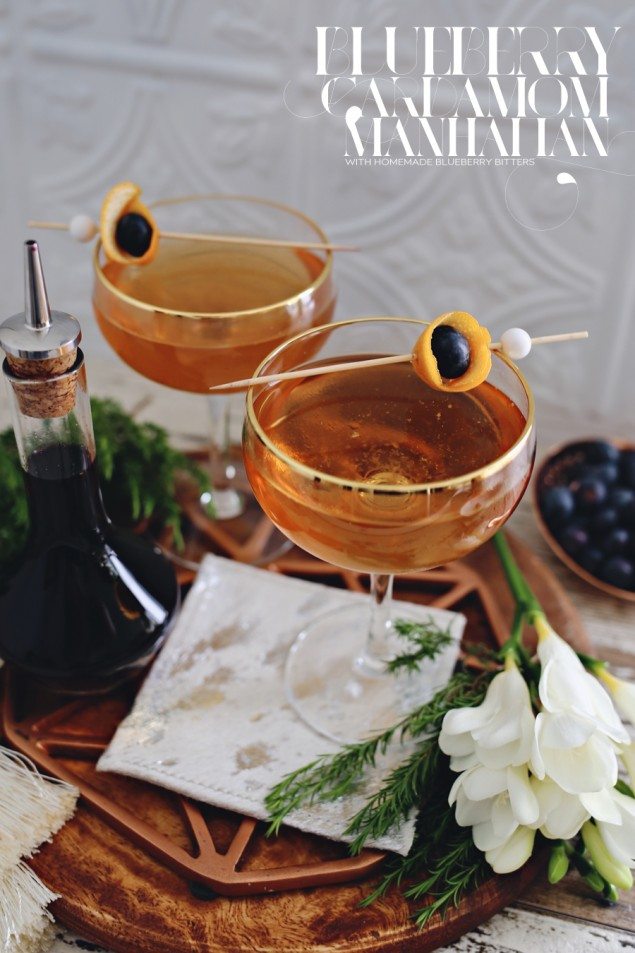 Blueberry Cardamom Manhattan
Ready for a seasonal drink you and your friends have never tried before? Enter the blueberry cardamom Manhattan made with homemade blueberry bitters. See the recipe.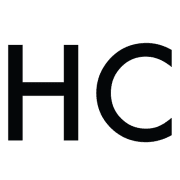 Honest Cooking
The Honest Cooking editorial team handpicks inspiring culinary stories to share with you that we think are beautiful. As an international online culinary magazine with the ambition to truly change the face of online food media we hope to create an inspiring place for serious culinary debate, salivating recipes, interesting food news and international food-fun.