SPONSORED POST: From Dijon Originale mustard to Cornichons, Maille has a rich heritage starting in 1747 that honors tradition. Check out these easy recipes that pack great flavor, thanks to Maille.
Whether you're headed to someone's home or hosting a gathering in your own, you don't want it to be a gathering without appetizers. Check out these easy and flavorful party appetizers that don't require many utensils and are all made spectacular with Maille mustard.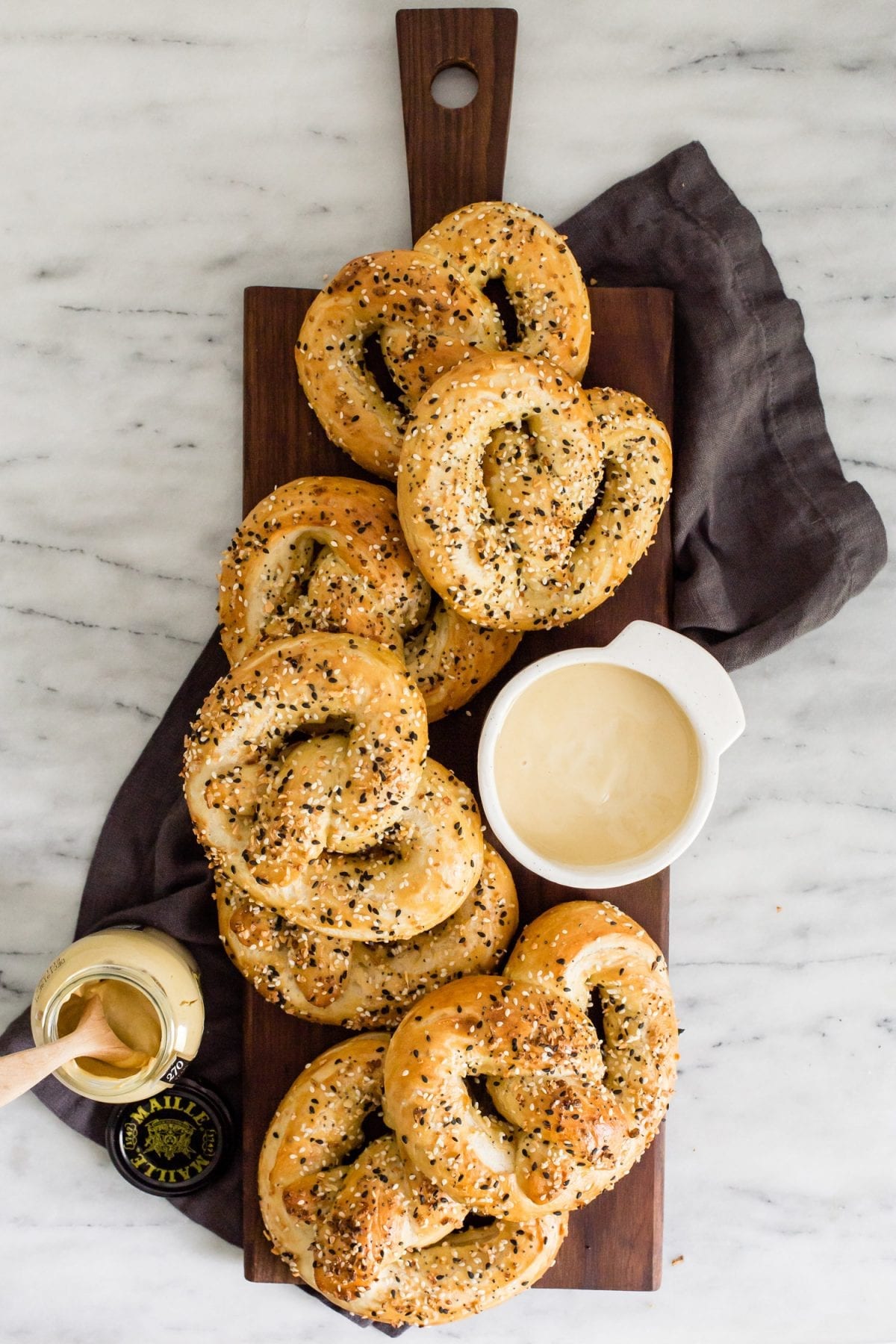 Homemade Everything Pretzels and Honey-Mustard Dip
Topped with a mix of everything seasonings, these soft homemade pretzels are a true crowd pleaser when served with a honey mustard dipping sauce. See the recipe.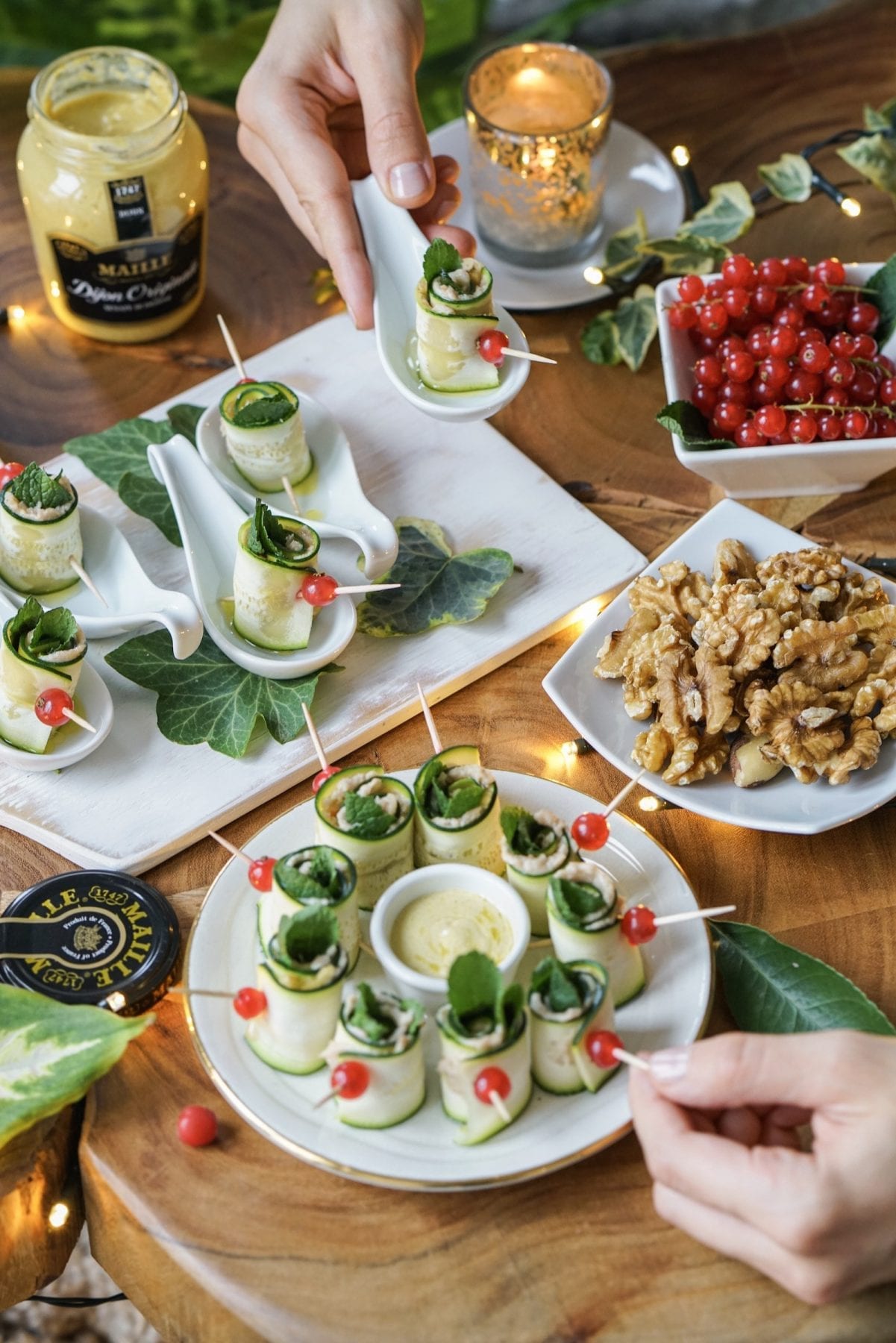 Holiday Party Finger Food: Gluten-Free Zucchini Rolls
We're all busy, but that doesn't mean we can't have a holiday appetizer that is stylish, classy and delicious. Enter, these easy, gluten-free zucchini rolls made flavorful with Dijon mustard. See the recipe.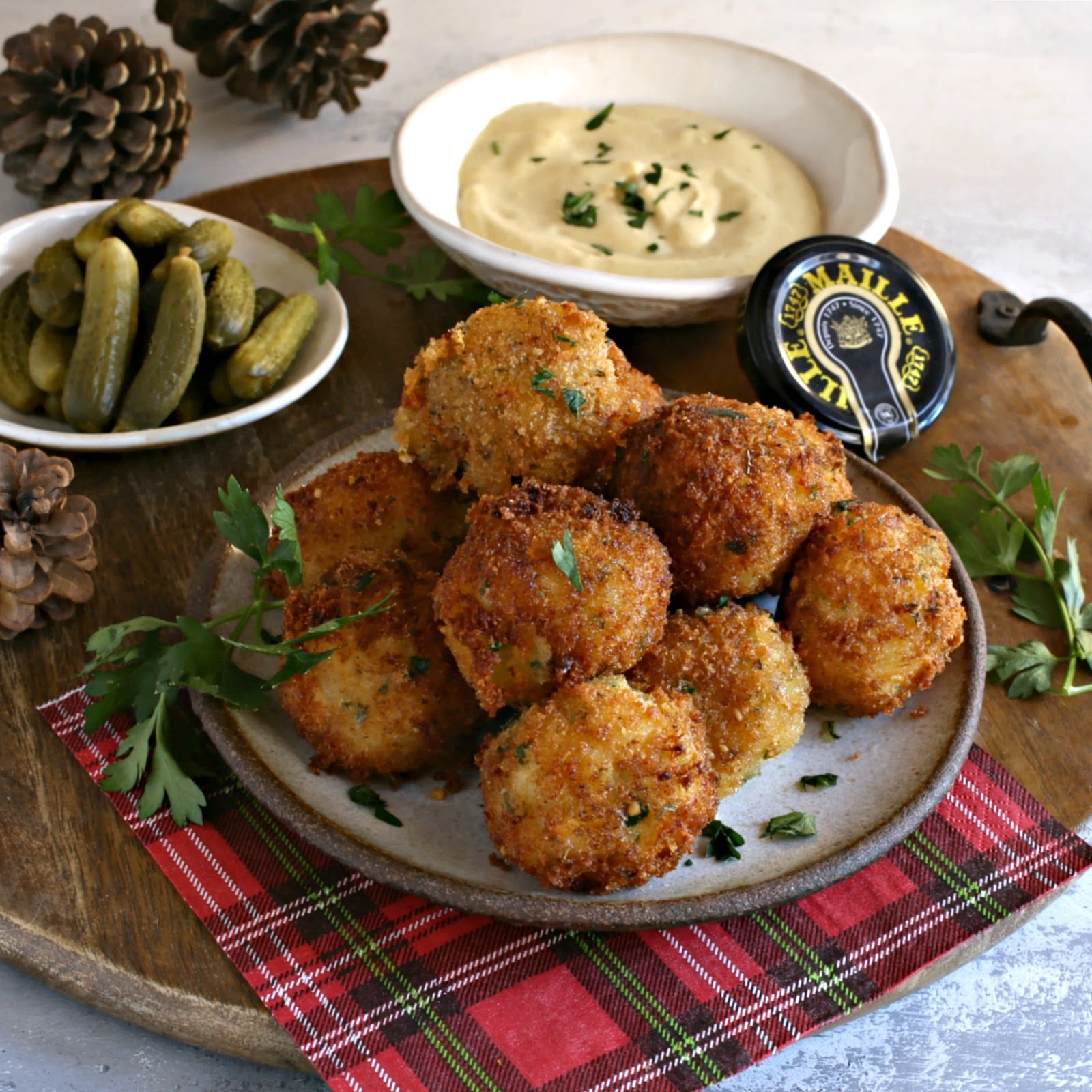 Mustard-Coated Crispy Potato Bites
These crispy potato bites are so simple to make but, instead of dipping them in an egg mixture to adhere the breadcrumbs, brush them with mustard. They are cheesy, comforting and so flavorful. See the recipe.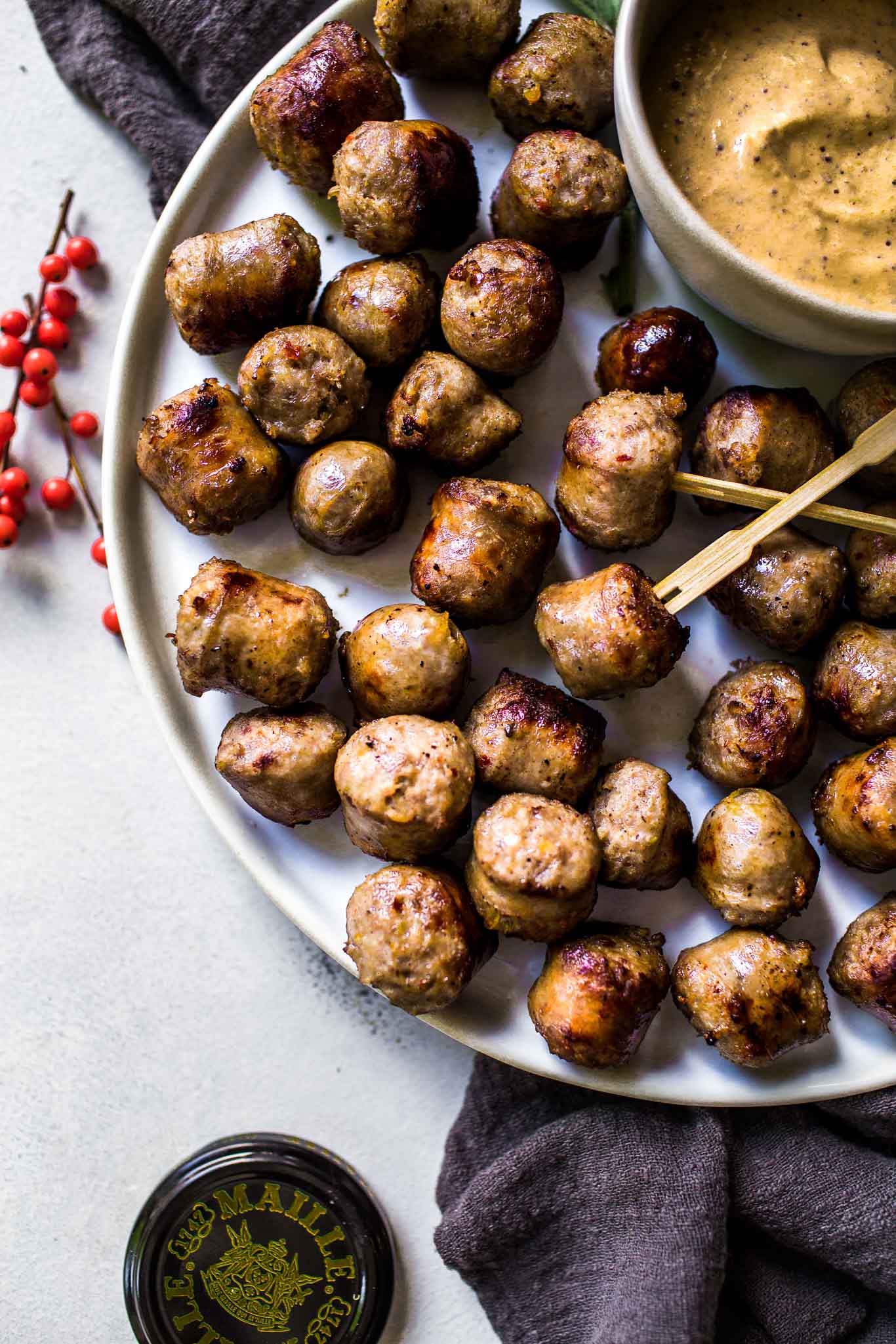 Sausage Bites in White Wine with Creamy Mustard Dipping Sauce
These sausage bites are the perfect party appetizer. They're super flavorful from being simmered in the wine, they're easy to skewer onto a toothpick, and everyone loves a great dipping sauce, right? See the recipe.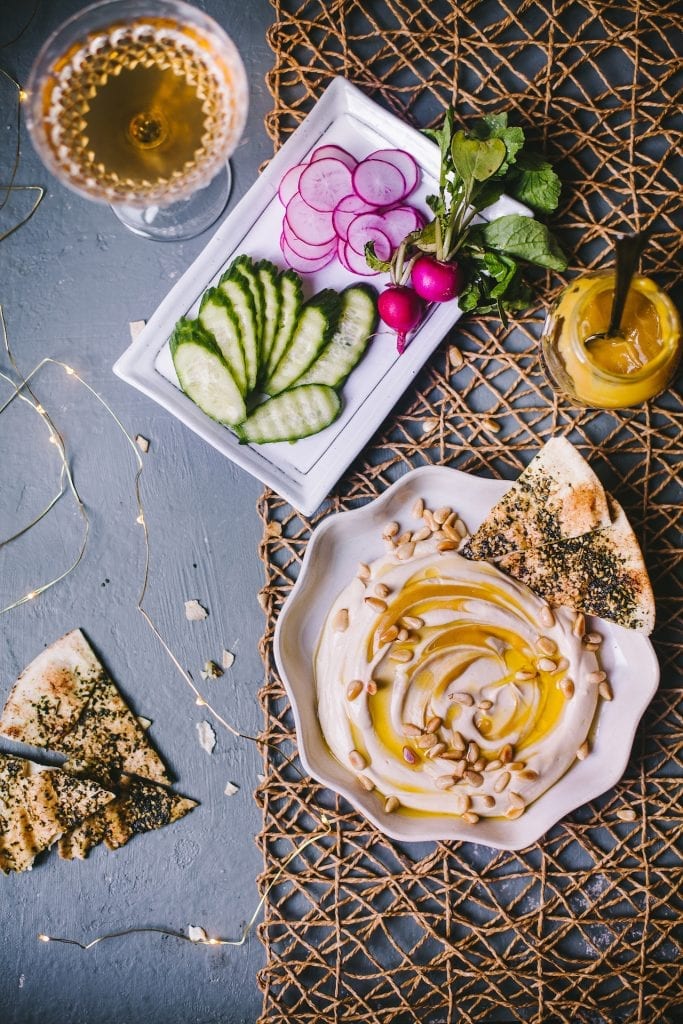 Honey Dijon Hummus and Za'atar Pita Chips
great way to uplift your regular hummus is to add a smack of Maille Honey Dijon Mustard. Smooth, quick and so dip-able. See the recipe.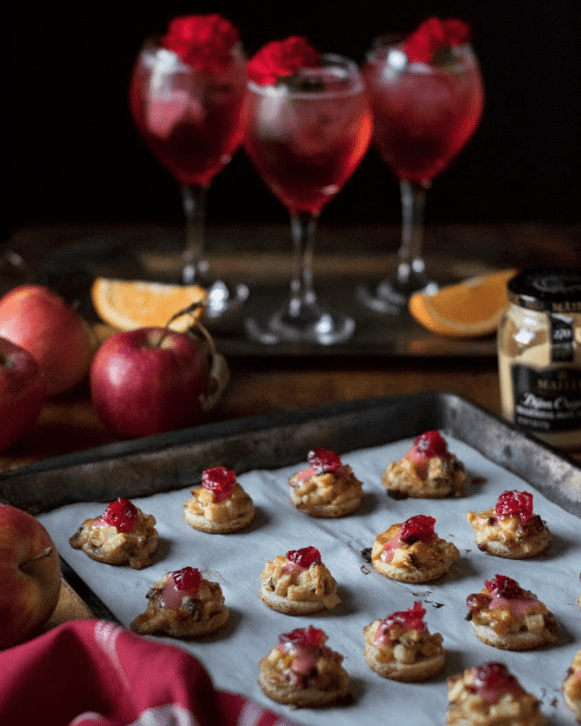 Apple, Onion, and Gouda Canapés with Cranberry and Mustard Sauce
There's something so satisfying about the combination of spicy, creamy mustard with sweet and sour cranberries. The complementary, contrasting flavors excite the taste buds, making you want to taste it over and over again. See the recipe.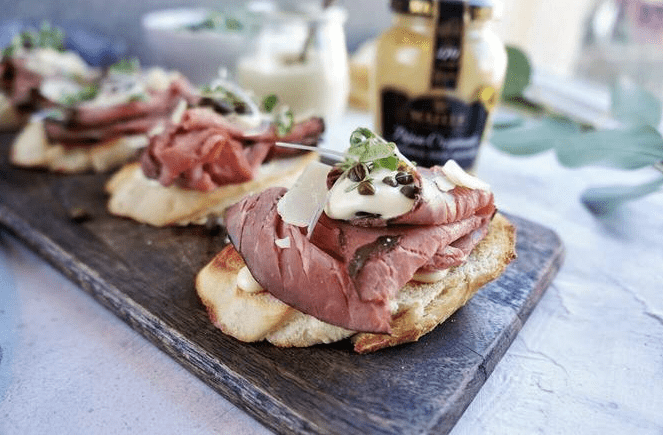 Roast Beef Crostini with Dijon Horseradish Sauce
Appetizers are the new entree at holiday parties. So whip up these super easy and super delicious crostini with a kick. See the recipe.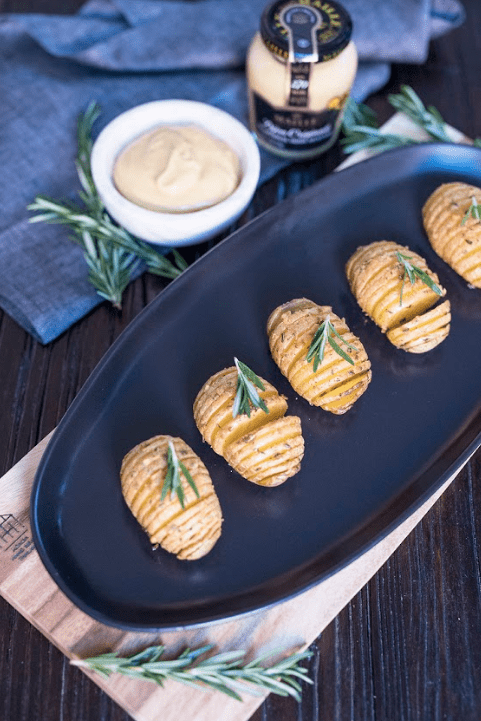 Mini Hasselback Potatoes with Mustard Dip
If you've never had hasselback potatoes before, they're sort of a cross between crispy, crunchy chips and a soft baked potato. Adding a simple tablespoon of Dijon really gives this dish its unique flavor. Serve them with a side of Dijon for dipping. See the recipe.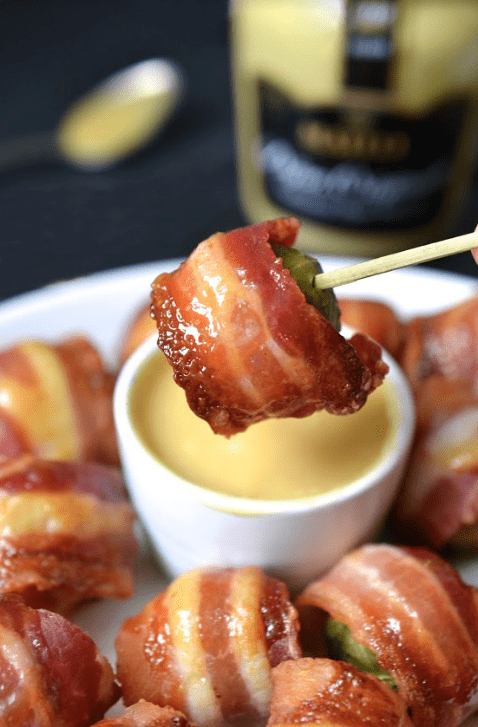 Honey Mustard-Bacon Wrapped Brussel Sprouts
Looking for an incredibly easy to prepare appetizer that is guaranteed to be a crowd pleaser? These Honey Mustard Glazed Bacon Wrapped Brussel Sprouts contain just 5 ingredients and are almost fool-proof to make. See the recipe.