From fermented cabbage to the unique taste of the Danish hot dog, individuals from the Northern Hemisphere have conquered the skills needed to create some of the most delicious foods in the world. The secrets behind these kitchen masterminds derives from a few old and some New Nordic style cooking techniques. Some of our favorite Nordic food techniques are still alive and trending today, include pickling, fermenting, and assembling the Nordic version of the open face sandwich, smørrebrød. Here are 10 Nordic food trends we think everyone should try once.
Shutterstock: Yulia Grigoryeva
Preserving Produce
Preservation is a long time tradition of the Nordics with the Vikings. You can dry, pickle and freeze produce in order to keep it for months longer than usual. In Viking times, the main goal was to lengthen the shelf life of food by preventing microorganism growth. This genius preservation led to the development of fantastic recipes such as the Swedish Gravalax. If you have not tried preserving, now is your chance, see the recipe in the link above.
Fermenting Meat and Sausages
Sound scary? If not done properly, fermenting and curing meat can turn out horrendous, but when done right becomes an addiction to the taste buds. This method is typically used with sausages, but in the Faroe Island they also ferment their sheep meat. The salty pieces of meat are used in the best sandwiches or beloved hot dogs with traditional Nordic toppings. Through monitoring the temperature and humidity of meat, Nordic sausage makers, like the couple behind Revolving Dansk, have created mouth watering meat pieces that have made their way into modern cuisine. The Danish team will be serving their beloved pølse at NORTH Festival this September, be sure to check them.
Shutterstock: Magdanatka
The Open-Faced Sandwich: Smørrebrød
In America we are well familiar with the open face sandwich, Avocado toast anyone? But in the Nordic Region, specifically Denmark, they are known for an identical item, the smørrebrød. Rye bread is the base of the famous sandwich and is typically topped with eggs, fish, and preserved or fresh vegetables. However, the traditional smørrebrød is served with potatoes, mayo, and chives. Although a classic recipe, today smørrebrød has made its way into gastronomically innovative restaurants with fun tweaks and toppings. Check out this recipe to make your own smørrebrød.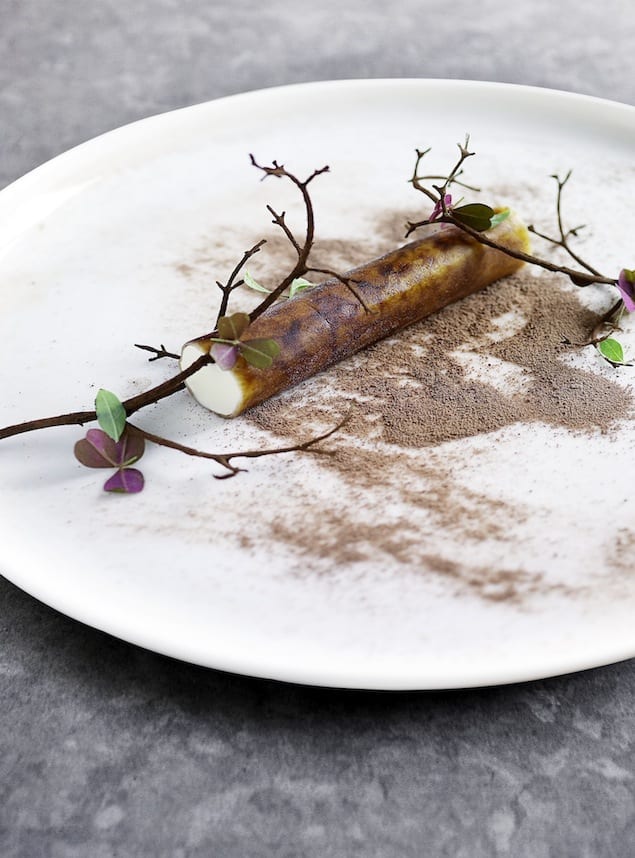 Unexpected Ingredients
New Nordic cuisine is known for its experimentation. As the chefs experiment with foods, they create amazing flavorful bites. Hardly would one ever think to eat a branch, but Chef Ronny Emborg will show you how to take a twig and make it edible. See the recipe here.
Foraged For Food
Cooking with foraged food entails physically venturing into the great outdoors, connecting with your surrounding, and then coming up with something to make out of your gathered treasures. Nordic chefs are notorious for only serving foraged produce or items that can be grown right behind their restaurant. Not only are wild mushrooms, foraged herbs, and prized berries delicious to share in a dish, but it also makes you feel accomplished and appreciate the nature around you.
Street Food
As of late, Nordic chefs have been taking street food to a whole other level. They do not serve a plain old hot dog with ketchup and mustard, but rather a confit duck or poached salmon sausage with gourmet toppings. Street food incorporates many of the New Nordic food trends such as pickling and fermentation. As for the sweet tooths, there is a special something called the Danish Æbleskiver, "apple slices", a wonderful mini doughnut, typically made during the holidays but delicious all year round. See the recipe here.
Pure Ingredients
With foraging in mind, it is no surprise that today's Nordic chefs are very passionate about using ingredients that are locally grown or sourced from an environment that cares about the conditions the food product is grown in. Especially when it comes to seafood, the Nordic cuisine is conscience of and connected with their suppliers. Do you know where your fish comes from? If not, a Nordic chef would say it's time to find out!
Referencing Tradition
Of course, New Nordic Cuisine is all about revitalization, but Nordic chefs don't forge onward without a nod to the past. It's all about making the old, new again, Grandmothers hidden recipes are reborn in new and unheard of ways. And why not? Classic tradition never goes out of style. Things like hearty rye bread, seafood stews, and farm fare are re-plated in new ways.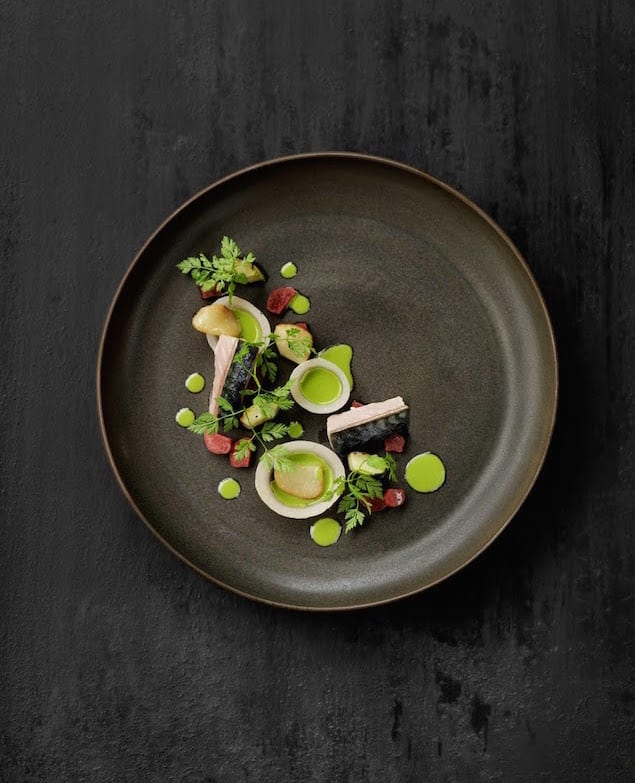 Smoked Foods
Smoking of foods is another way Nordic people were able to preserve their foods, and a technique their chefs are still using today. Try this New Nordic recipe featuring smoked beef marrow.
New Nordic Cooking
The official manifesto, signing, and launch of New Nordic cuisine is a trend that keeps on going, worldwide. The adaptation and enrichment of the cuisine expresses the regional flavors and seasonality and respect to food traditions, but with a touch of modern technology. The philosophy focuses on origin, animal welfare, and local producers, something all chefs and cooks should aspire to. With regards to Chef Claus Meyers, and a couple other Nordic chefs, this movement takes a little bit of every Nordic trend and combines it to create foods that are simply remarkable. Be sure to stop by NORTH Festival and meet Claus Meyer for yourself.
Cheers to trying Nordic cuisine!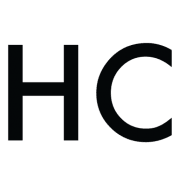 NORTH Festival
NORTH is the first ever Nordic Food Festival to be held in New York City. At NORTH, you will have the chance to taste the food from some of the most famous Nordic chefs, learn how to cook Nordic specialities and be inspired by master classes featuring the best of what the Nordic region has to offer.