Gregory Dal Piaz from Snooth.com serves up ten classic food and wine pairings that just work.
By Gregory Dal Piaz, Snooth.com
Whether you're planning a dinner party, a romantic meal for two or just ordering from a menu, you'll eventually want to find the perfect wine to pair with that dish. But if you're already putting so much time and effort into the food, why put even more energy into choosing a wine? That's why we're here to help.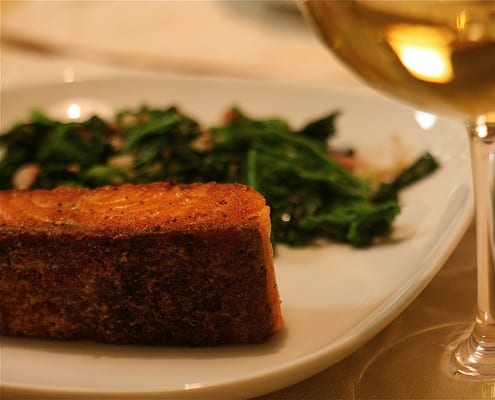 Food and wine pairing is really simple business. But there are a lot of choices out there! For that reason we've compiled a list of classic food and wine match ups to help guide you on your way. These pairings are great examples of those you might come across in your travels. But if you still find yourself stumped, here are 3 great rules to live by:
1) Match weight and texture: a light dish needs a light wine, and a rich dish a rich wine.
2) Match the intensity of flavor between the wine and food. One will have to take the lead, but the other should follow closely.
3) Either contrast the flavors of the food and wine, as with famous sweet and salty pairings, or allow the flavors to compliment each other as fruity, acidic Sangiovese does with tomatoes. This can work with textures as well, as when a sharp, acidic white helps to cut through the richness of a cream sauce.
But let's take a look at the tried and true food and wine combinations:
Photo courtesy of naotakem via Flickr/CC
Pinot Noir and Grilled Salmon
The Pacific Northwest has always been famous for its fresh Salmon so it was no surprise when Pinot Noir of Oregon was paired with Salmon. What has come as a surprise is how well these two work together. The medium weight of both match up well as do the subtle intensities of their flavors, but what seals the deal is how the salmon's richness is complemented by the acidity of Oregon Pinot Noir. Grilling the salmon even brings out a bit of oakiness that might be found in the wine.
Three to try:
– Yamhill Valley Pinot Noir, $16
– Erath Pinot Noir Prince Hill, $20
– Evergreen Vineyards Pinot Noir, $29
Zinfandel and Barbecue
Barbecue is an all-American classic. But the dish can be very bold and even spicy. This needs to be matched with an equally intense wine and the Zinfandel certainly provides that balance. Zinfandel, a grape that's popular in California, is one of the few wines that can handle good, old fashioned smoky, intense barbecue. The rich, intense, and sweetly fruited flavors of a big Zinfandel complement the same notes found in many barbecued meats. But you may have to be careful when certain sauces are involved. Some can be too sweet, and others too tart. When you have a sauce that falls in between those two extremes, Zinfandel is just right with the flavors of smoke and sweet.
Three to try:
– Kunde Estate Sonoma Zinfandel, $16
– Quivira Zinfandel Wine Creek Ranch, $21
– Ridge Geyserville, $38
Sangiovese and Tomato Sauce
This pairing is another classic that is suddenly en vogue again. It comes from the age-old concept of eating locally. Sangiovese is Italy's most commonly planted red grape so it's not surprising that it's paired daily with pasta in tomato sauce. This pairing works because both Sangiovese and tomatoes, which are a fruit, share similar levels of acidity and flavor intensity. Add in some of the oil used in cooking, balanced by the wine's acid, and the gentle flavor the pasta imparts to the dish and it's easy to see how these two simple, pure flavors can work so well together.
Three to try:
– Chianti Rufina, $14
– Val Delle Rose Morellino di Scansano Riserva, $22
– Querciabella Chianti Classico DOCG, $30
Rioja and Paella
Rioja is a popular wine region located in Spain. Many of the wines from this region use a grape called Tempranillo which produces high-acid wines with medium bodies and hints of fruit. Since paella is a popular dish in Spain, this pairing arose out of necessity; what else would you drink with Paella except for the local wine? While there are many versions of Paella, one of the classics includes a variety of meats and seafood in saffron flavored rice. With such a complex dish it's a good idea to opt for a simpler wine to offer a single background note. A young, fruity Rioja with bright acidity is a good fit; bold enough for the intense flavors of saffron and chorizo, but light enough to not overpower shrimp or chicken.
Three to try:
– Beronia Rioja Crianza Red, $11
– Bodegas Olarra Anares Reserva, $16
– Otañón Rioja Reserva Doca, $21
Barbera and Grilled Vegetables
Barbera has been one of the staple table wines of Italy's Piemonte region almost forever, so it's been partnered with virtually all of the region's dishes. A grilled vegetable platter is not exactly one of those dishes, but it works fantastically well with Barbera, especially once those veggies are drizzled with fine olive oil. The smoky edge of the vegetables brings out the contrasting sweet fruit in the wine, and the tension between the textures of zesty Barbera and rich olive oil is magic. The char of the grilled vegetables can even allows the dish to stand up to oak aged examples of Barbera.
Three to try:
– Montevina Barbera Terra d'Oro, $11
– Mauro Veglio Barbera d'Alba, $21
– Boroli Barbera d'Alba Superiore Bricco Dei Fagiani, $37
Muscadet and Oysters
One of the greatest examples of complementary matching ever has to be Muscadet and oysters. This light bodied, minerally, almost salty wine comes from near the Atlantic coast of France and is yet another one of those matches made out of necessity, but boy does it work well. Both the wine and the oysters share a mineral edge, bright, brisk flavors and a lightness on the palate. The interplay of acid and salt in the mouth is a gentle contrasting note that helps bind the two elements of this match together perfectly.
Three to try:
– Domaine Ragotiere Muscadet, $14
– Domaine de L'Ecu Muscadet Expression de Granite, $17
– Pepiere Granite de Clisson Muscadet, $24
Sauvignon Blanc and Goat Cheese
While this classic match has deep roots in France, first gaining fame when wines from the Sancerre region were paired with the local goat cheese, it has become a popular pairing across the globe. The vivid flavors and vibrant acidity of Sauvignon Blanc cuts through the richness of the tangy goat cheese. This combination of wine and food features both the complementary aspects of weight, texture and acidity, as well as the contrast between the fruity yet herbal wine and the creamy cheese.
Three to try:
– Lost Angel Ruckus, $12
– Crinella Sauvignon Blanc Russian River Valley, $19
– Lancaster Estate Samantha's Sauvignon Blanc, $27
Chardonnay and Lobster
Lobster isn't an everyday dish but when you do serve it, a rich, buttery Chardonnay is the wine to go with the shellfish. This is a simple, obvious pairing in which all the elements serve to reinforce each other, a splendid example of a complementary pairing with both the lobster and Chardonnay sharing buttery flavors, a rich, creamy texture and good intensity of flavor. As always though, it's the acid that makes the dish so successful, helping to enhance the sweetness of the lobster while cleaning the palate.
Three to try:
– Frei Brothers Reserve Chardonnay, $14
– Chateau St. Jean Young Chardonnay, $24
– Keller Estate Oro de Plata Sonoma Chardonnay, $27
Champagne & Caviar
Another rare treat, Champagne and Caviar is not simply one of "the" ultimate high-end party pairings, it's also a classic example of a complementary food pairing. The lightness of texture and intensity exhibited by both elements helps to form a seamless experience. There is a hint of contrast here though as the fruit of the wine plays off of the salty tang of the caviar, further drawing out the complexity of both. Of course, all Champagne comes from the wine region in France. But you might also consider other sparkling wines that might have the same effect on your caviar — the next time you choose to have caviar, that is.
Three to try:
– Cupcake Prosecco, $10
– Bellavista Brut Franciacorta, $37
– Bollinger Champagne Brut Special Cuvee, $59
If you liked this article, may we recommend …
Classic Cheese Pairings
Pairing Chocolate and Wine
Two Great Wine and Food Pairings from Highfield Estate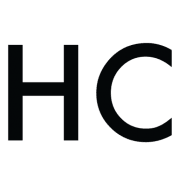 Snooth.com
Snooth, the world's most comprehensive wine site, hosts the largest online wine community and features reviews and local prices for millions of wines.