You know Mom wants flowers on Mother's Day, so why not serve them to her on a plate this year? The floral aromas add a unique flavor to these dishes, and she'll still be able to enjoy their appealing visual elements as well.
By Lauren Clason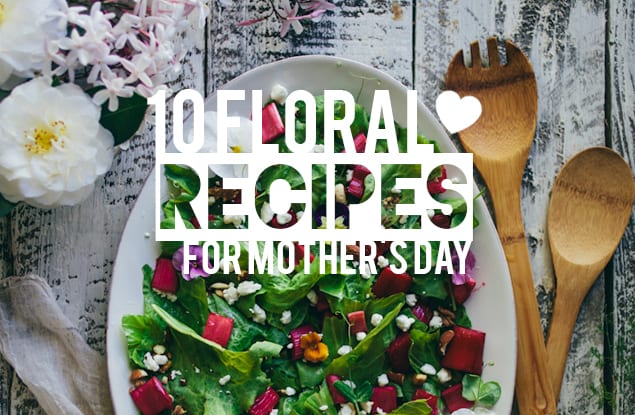 You know the phrase "too pretty to eat"? It could apply to this list of edible flower recipes, if they didn't look so tasty. Instead of giving your mother a bouquet of flowers alongside dinner this year, try putting them directly on her plate. The floral aromas add a unique flavor to these dishes, and she'll still be able to enjoy their appealing visual elements as well.
Flowers are usually spared the culinary treatment because of their pretty looks, but these cooks have broken them out of their protective vases and dropped them straight into the mixing bowl.
1. Hibiscus Punch
A cranberry-flavored and colored way to incorporate a little Hawaii into your mother's special day. Want to class it up a little more? Buy a jar of hibiscus flowers in syrup and spoon one each into a glass of champagne. The effect is as delicious as it is gorgeous. Get the recipe.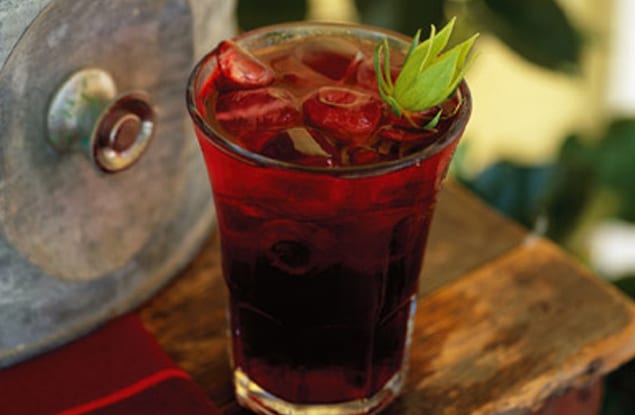 epicurious.com
2. Tulip Ice Cream Bowls
An easy and elegant dessert made with homemade tulip simple syrup. If you have any of the syrup left over, use it to experiment with other desserts and cocktails. Try the syrup brushed onto a cake or muffin for a subtle floral flavor. Get the recipe.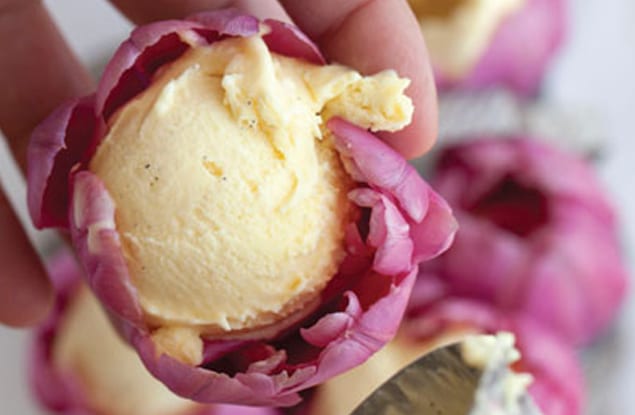 ca.delish.com
3. Rhubarb Endive Salad
The flowers in this salad are delicate and beautiful, but they don't add the full amount of aroma here. Roasted rhubarb and crushed mixed nuts add to this salad's perfume and visual appeal as well. Get the recipe.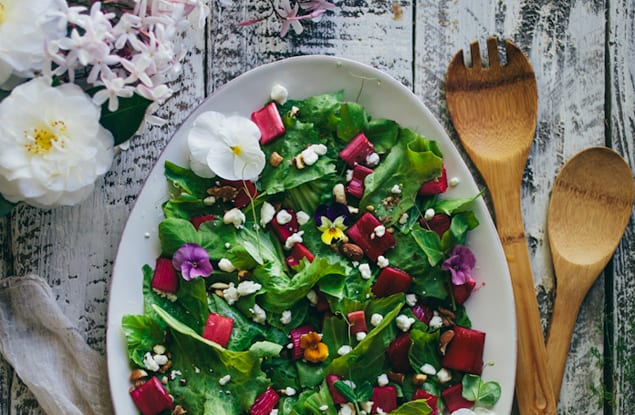 adventures-in-cooking.com
4. Fried Zucchini Flowers
Ok, so flowers don't look quite as pretty once they've been deep-fried and stuffed with cheese. But hey, no complaints here becuase they are absolutely crisp and delicious, like and good cheese-filled fritter should be. Get the recipe.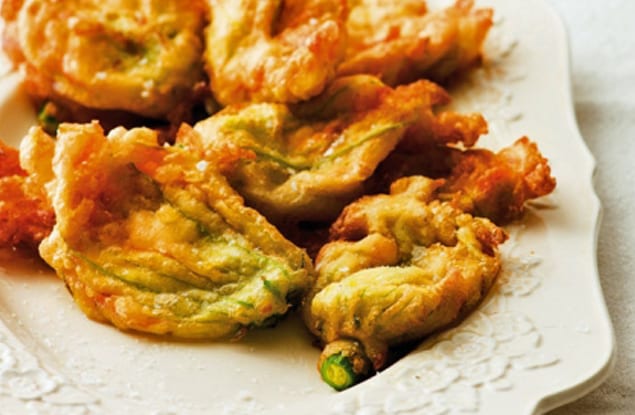 thedailymeal.com
5. Garden of Eden Spring Rolls
Edible flowers, mint and cilantro make for a light spring appetizer that is offset by the sweet-and-spicy peanut ginger dipping sauce. Get the recipe.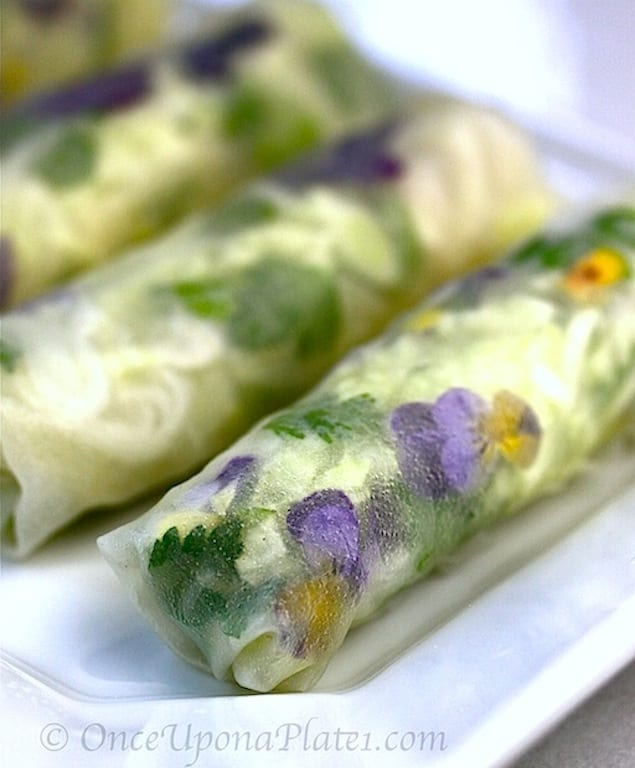 onceuponaplaterecipes.blogspot.com
6. Almond Lavender Cake
Mom will love having her flowers served atop this buttery confection with its sticky-sweet icing. The lavender flavor is a great balance to the rich almond flavor. Top with whole lavender for added color and aroma. Get the recipe.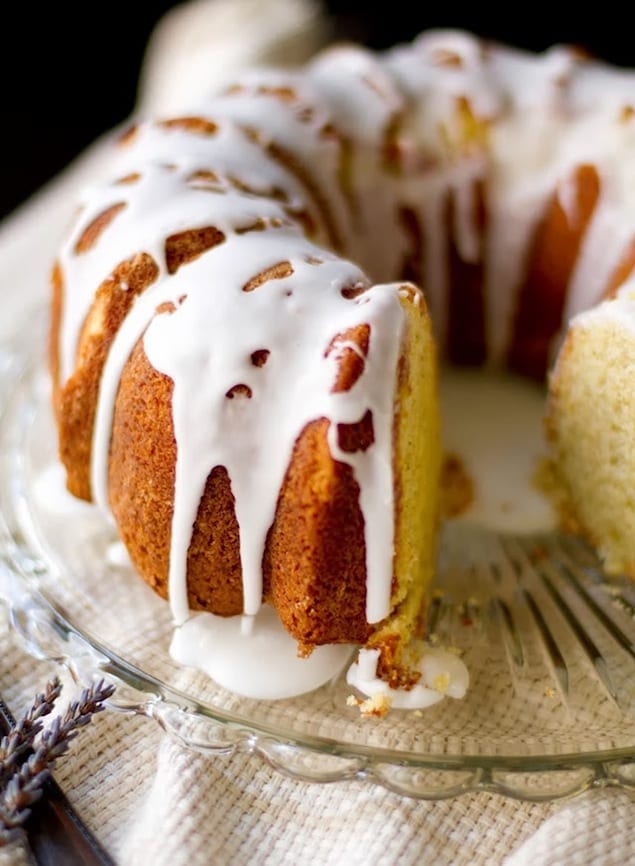 www.cakechooser.com
7. Watermelon Lavender Sorbet
This fruity-floral combo features vodka as well. Make a mouth-watering adult slushie that Mom won't be able to refuse, even if it is Sunday. Get the recipe.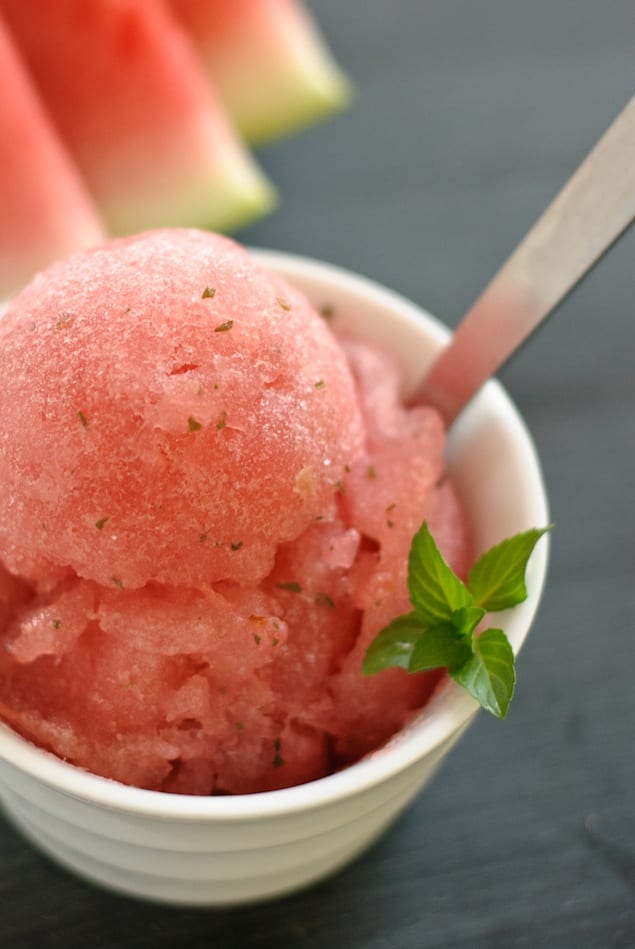 www.tastespotting.com
8. Dandelion Fritters
Kill two birds with one stone and weed the garden before you make dinner. These fried flowers are nothing more than delicious dandelions, flour, oil and your choice of seasonings. Get the recipe.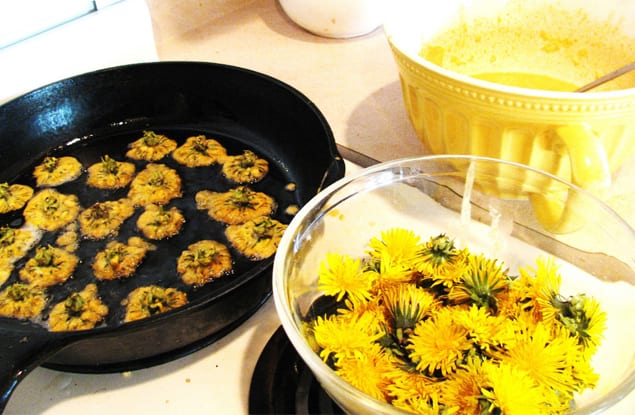 proverbsthirtyonewoman.blogspot.com
9. Candied Edible Flowers
An eggwash and superfine sugar converts your flower of choice into a sweet treat as well as a beautiful addition to the Sunday table. Add as a garnish to baked goods or breakfast pancakes. Nestle alongside a drink for a sweet surprise. Get the recipe.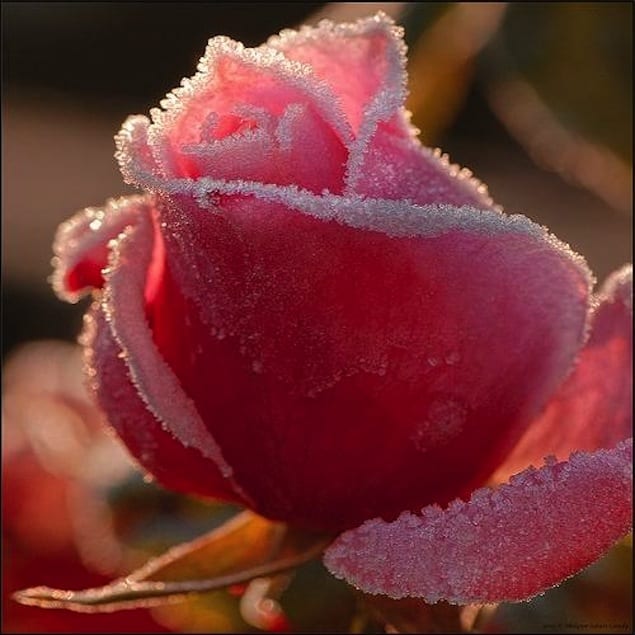 ehow.com
10. Peach Rosemary Blossom Lemonade
Fresh rosemary plays off peach in this lemonade recipe that you'll want to keep stocked in your fridge all summer long. Try adding raspberries as well for an bright color. Get the recipe.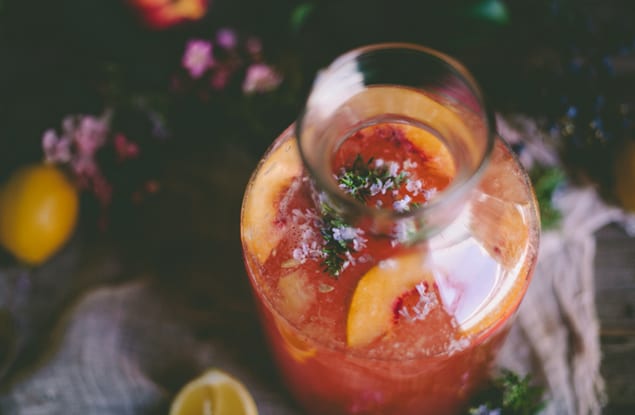 adventures-in-cooking.com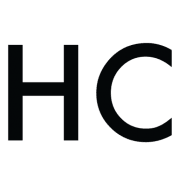 Lauren Clason
Lauren is a freelance writer based in Washington, DC. She is known to order the most bizarre thing on the menu when dining out, and she still calls her mother when she can't remember Grandma's recipes.