Let's be honest; if we could eat dessert all day long for every meal, we would. Well, we have found ten summer cool down recipes so you can do just that. Perfect for hot weather, enjoy these tasty treats throughout the day to cool off. Top with fruit, and it's almost like they're a snack, not an indulgent dessert. Sit back, relax, and enjoy a sweet, icy snack.
By Mallory Davis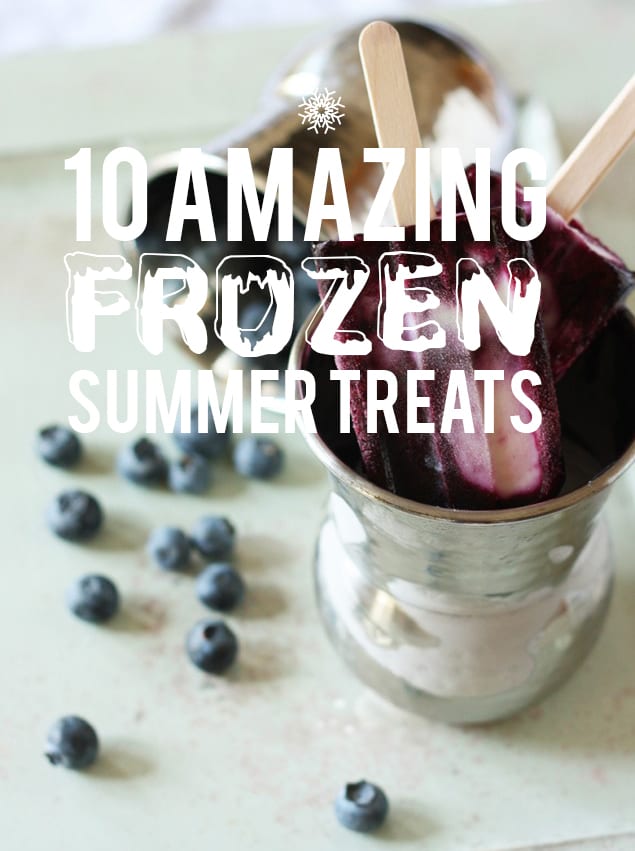 1. Mango-Basil Freeze Pop
Two unlikely ingredients come together in order to form a cooling, but not too sweet treat. A tip for these is to make sure to remove the basil exactly when the recipe says or else you might not be able to taste the fruity mango. Make them the night before in order to ensure a frozen treat all day long. Get the recipe here.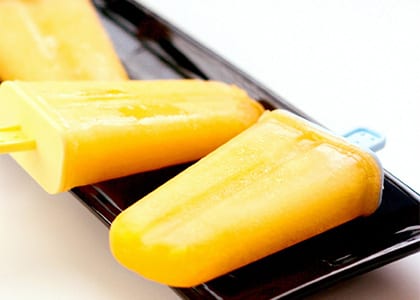 www.recipecorner.com
2. Coconut Hibiscus Granita
Simple and delicious are the perfect two words to describe this frozen treat. And isn't that all that we ask for in a summertime snack? This recipe can be used as an intermezzo (a popular way to cleanse the palette before the next course) or as a dessert. Also, add champagne or St. Germain for a real adult delight! Get the recipe here.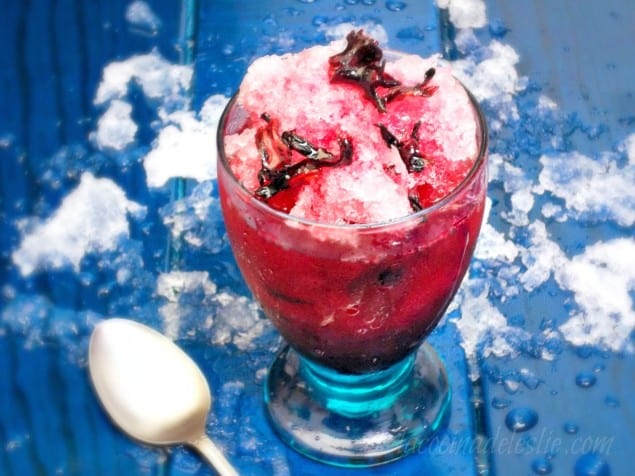 http://www.cookingwithbooks.net
3. Blueberry Creamsicles
Healthy, creamy, sweet, and beautiful to look can all be used to describe this next dessert. Honeyed blueberries mixed with a tangy, but creamy Greek yogurt is the perfect combination in this artistic looking dessert. Get the recipe here.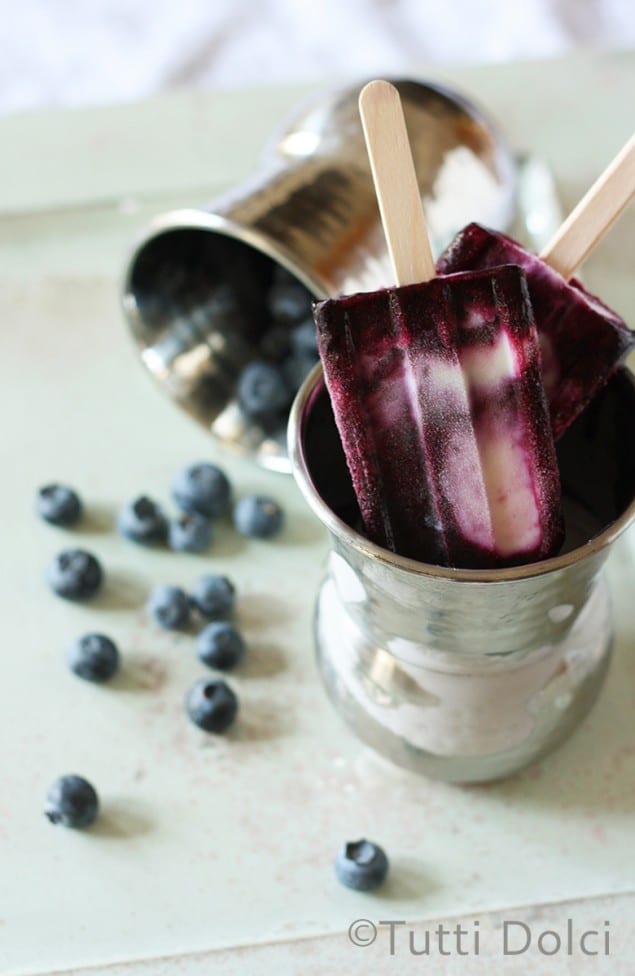 http://tutti-dolci.com
4. Nutty Peach Freeze
A unique way to stay cool in the summertime, this frozen treat contains a wide variety of ingredients including peaches, walnuts, brandy, ice cream, and chocolate shavings. Blend these together and voilà, you have a new favorite dessert among you and your friends. You can also omit the alcohol to make it kid friendly! Get the recipe here.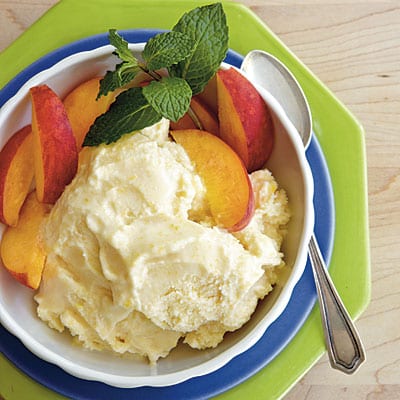 www.southernliving.com
5. Watermelon-Lime Freeze Pops
A classic way to cool off during the warm weather is with a popsicle or ice pop and these do not dissapoint. The fresh watermelon and lime provide flavors that are sweet, but not too sweet and oh so refreshing. Get the recipe here.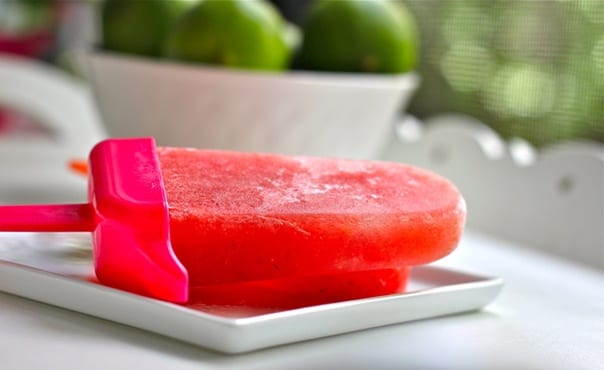 http://greatist.com
6. Frozen Chocolate Banana Bites
This recipe is so easy to make, but the fun part is that you can personalize it! Dip the banana slices in the melted chocolate of your choice and then dip it in a variety of toppings. This is an activity so fun even the kids will want to help! Get the recipe here.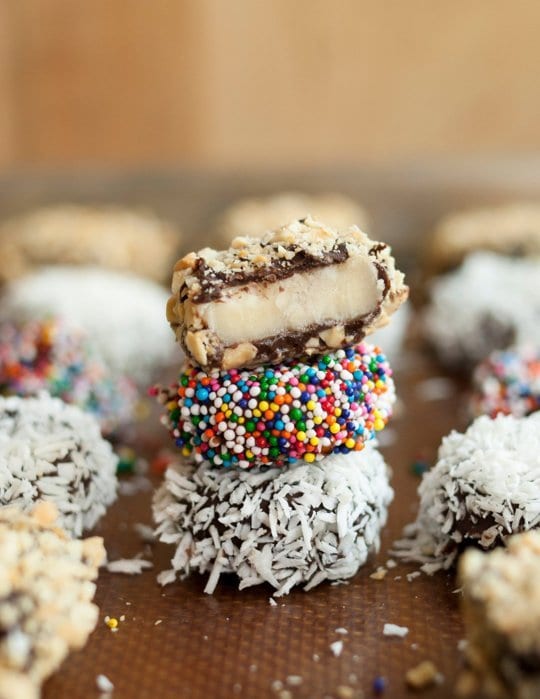 www.thekitchn.com
7. Blackberry Cabernet Sorbet
This treat offers a new and classy dessert to add to your book of recipes. Blackberries are in season and this recipe is the perfect way to honor them. Just think frozen sangria! Get the recipe here.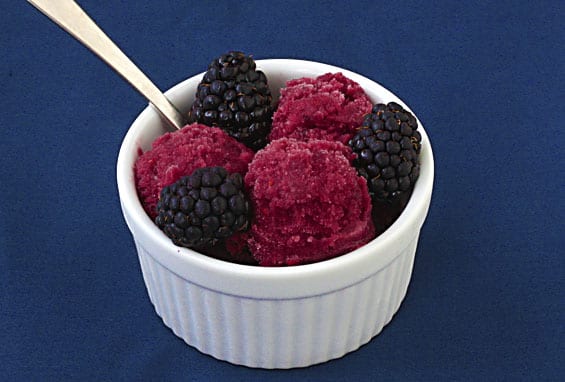 www.gimmesomeoven.com
8. Ginger Watermelon Italian Ice
There is just something about watermelon and hot weather that goes perfectly together and this recipe is yet another perfect example of that. The spiciness of the ginger and coolness of the watermelon make the perfect, yet light summer treat. Get the recipe here.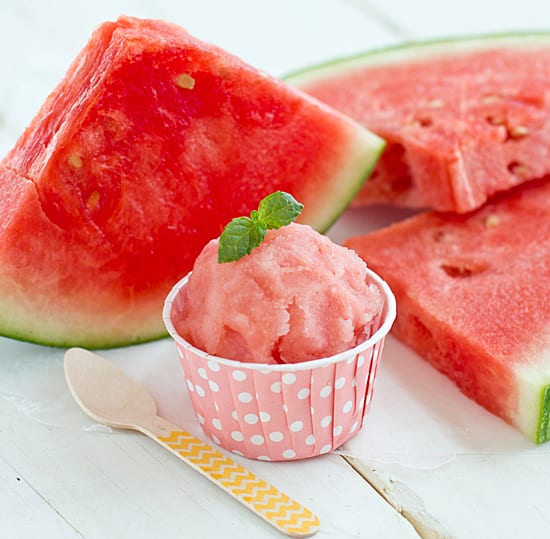 http://ohmyveggies.com
9. Balsamic Buttermilk Sherbet
This is the perfect tangy alternative to the rich, creamy ice cream. The balsamic and buttermilk create a flavor that only intensifies the sweetness and freshness of the strawberries, mangos, and bananas used. You do not need to feel guilty after enjoying this wonderful dessert. Get the recipe here.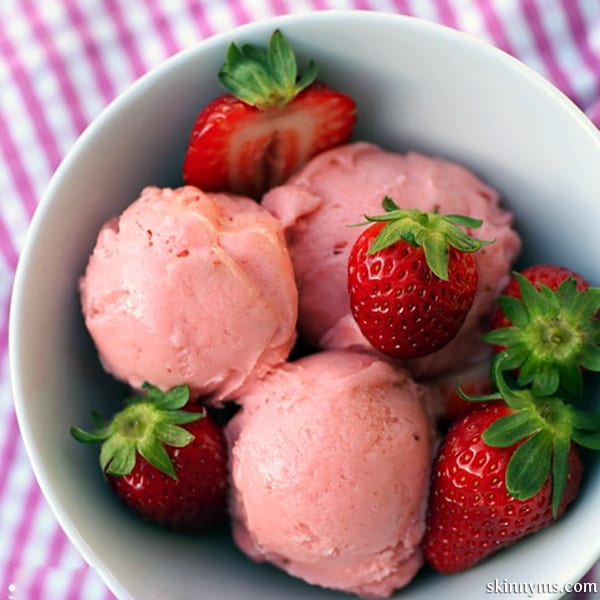 http://skinnyms.com
10. Frozen Lemonade Pie
Lemonade is probably the most original and classic of summer drinks so it's only fitting to make a dessert centered around it. This pie is sweet from the graham cracker crust and tangy from the lemon and boy, does it make for the best way to cap off a summer meal. Get the recipe here.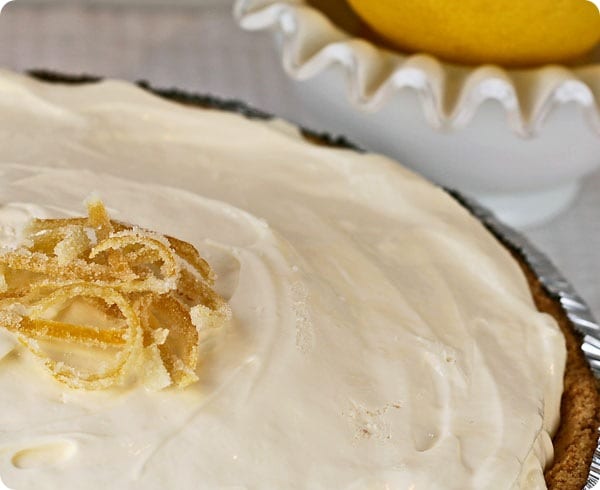 http://stickygooeycreamychewy.com
We hope the above recipes will help to keep you cool and make your summer even more enjoyable. Choose one and get to freezin'!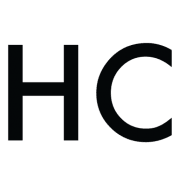 Mallory Davis
Mallory was born and raised in Monterey, California. She has a degree in Broadcast Journalism with an emphasis in sports broadcasting. Although baking and cooking were a favorite part of her childhood; a diagnosis of Celiac Disease is what really set off her passion for food. The diagnosis encouraged her to start cooking and experimenting a lot more. She enjoys making up new and unique recipes to fit her and others' diets (always making sure to include chocolate whenever possible).