6 Delicious Dinners with 5 Ingredients or Less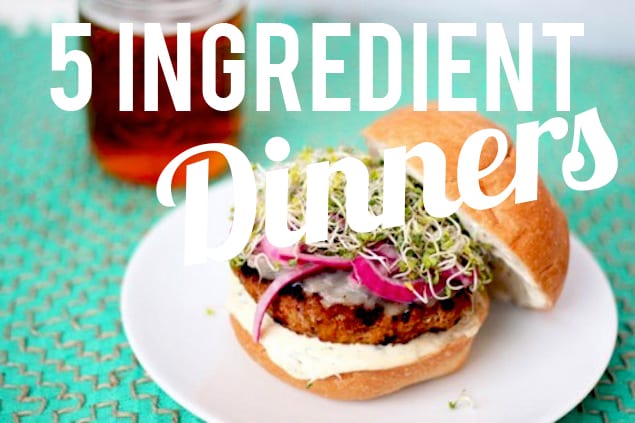 After a long day we require quick, delicious food with minimal cleanup. These recipes have only five ingredients or less, not including salt and pepper. Many of the items are common to our pantries, and if not, a run to the store will not be an involved process with only a handful of ingredients required.
By Annelise McAuliffe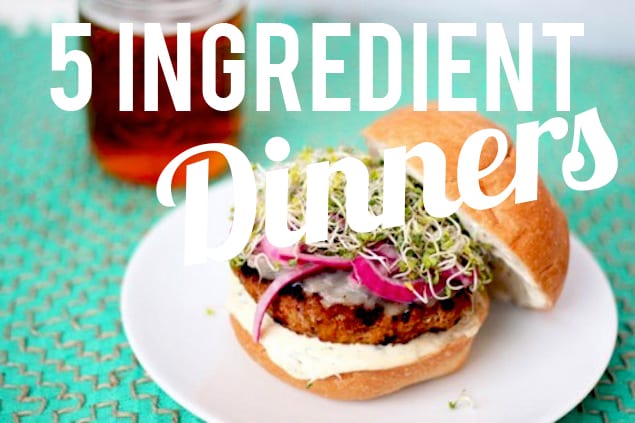 After a long day we require quick, delicious food with minimal cleanup. These recipes have only five ingredients or less, not including salt and pepper. Many of the items are common to our pantries, and if not, a run to the store will not be an involved process with only a handful of ingredients required.
1. Turkey Burgers
The perk with this versatile meat is being able to use any condiments already in the fridge and create a delicious burger.
Needed: Ground turkey, onion, garlic, Worcester sauce, bread or bun
Get the recipe.
2. Grilled Fig & Blue Cheese Crust
Using an already made crust helps this dinner come together in a flash. The sweet figs and honey are balanced perfectly with the strong blue cheese and buttery crust. Add a meat of your choice such as prosciutto or keep it vegetarian.
Needed: Pie crust, figs, blue cheese, honey, a protein (optional)
Get the recipe.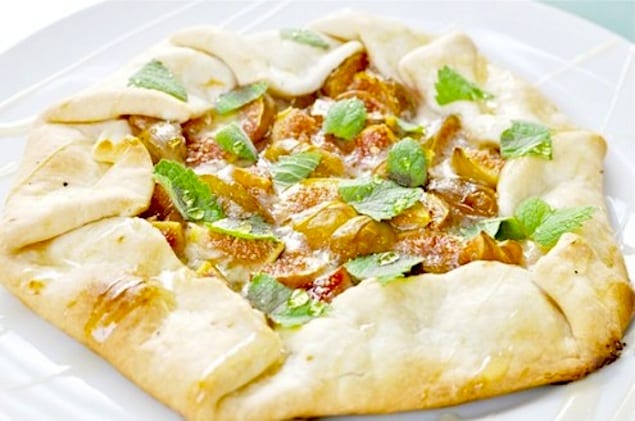 3. Teriyaki Thai Salad with Bok Choy
This dish is easy to incorporate your favorite spice into. Even better, there are only three steps to finished product!
Needed: Rice noodles, red onion, mushrooms, baby bok choy, teriyaki sauce
Get the recipe.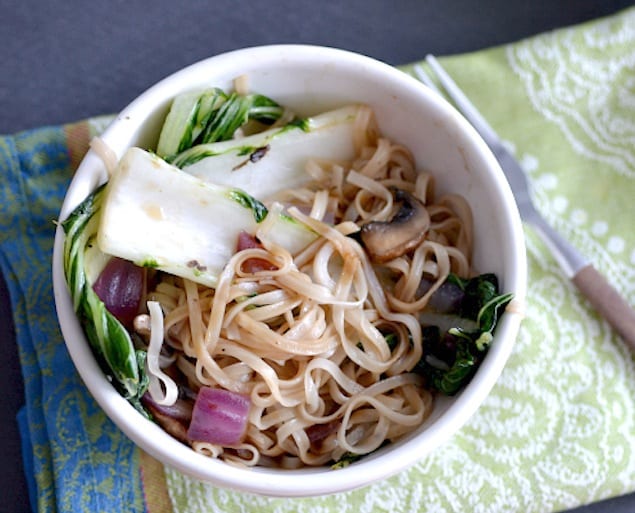 4. Glazed Pork with Sweet Potato Hash
This simple recipe of maple and chile just requires some roasting or broiling of the pork along side creamy sweet potatoes for a complete meal. To make the rub, combine the maple syrup with any spices you enjoy and already have in the cupboard.
Needed: Pork tenderloin, maple syrup, sweet potatoes, baby spinach, shallots
Get the recipe.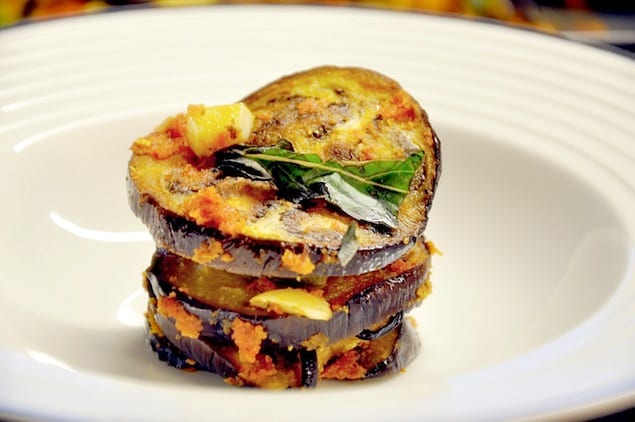 5. Baked Tomato Pesto Eggplant
Let umami take over in the meatless dish. The tomato pesto may be substituted for a tomato or pasta sauce that is already in the pantry.
Needed: Eggplant, sun-dried tomato pesto, garlic, basil leaves, olive oil
Get the recipe.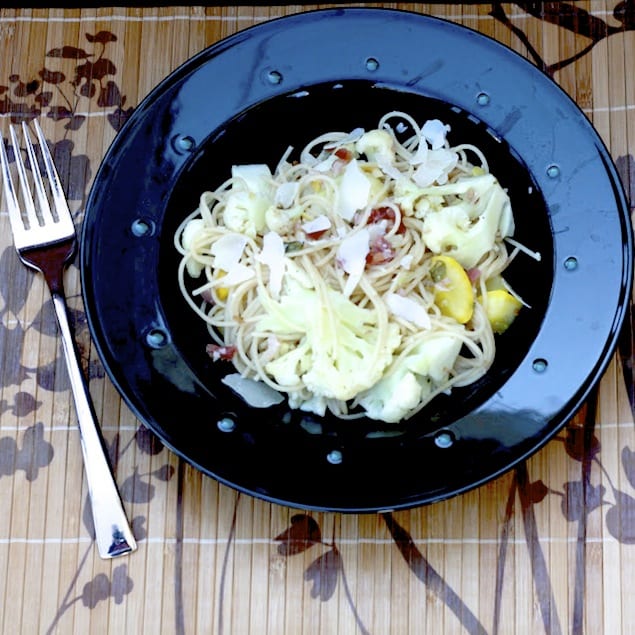 6. Pasta with Bacon and Cauliflower
The secret ingredient to this flavorful pasta is cheese. Don't hesitate to add any other vegetable you may already have such as peas or yellow squash.
Needed: Spaghetti, bacon (optional), sage leaves, cauliflower, parmesan
Get the recipe.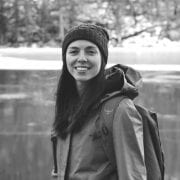 Annelise McAuliffe
Mandatory family outings to the Detroit farmers' market and nightly home-cooked meals cultivated Annelise's respect and curiosity for food. A graduate of The Culinary Institute of America, she spends her free time in New York City recipe testing, eating breakfast all day, and dreaming up international culinary adventures.