Sometimes, you just need a simple dish. No crazy ingredients or weird preparations, just a handful of good stuff and two – three instructions.
By Claire Gallam


Sometimes, you just need a simple dish.
No crazy ingredients or weird preparation instructions, just a handful of good stuff and two – three instructions. These are the kind of dishes I've been flocking to lately. Not because I'm lazy or indifferent, but because simple means I have more time to spend with my husband. More time to read books, drink a glass of my favorite wine and cuddle with my puppy. As a girl who spends hours (and I mean hours) in the kitchen everyday for her day job, a simple Thai salad with a organic teriyaki sauce and sauteed bok choy is all I can manage come dinner time without collapsing on the cold tile of my suburban kitchen floor. Even though this simple bowl of comfort food is easy, don't mistake that for meaning it's under-flavored or not darn delicious. This bowl of noodles and vegetables is absolutely heart and stomach warming.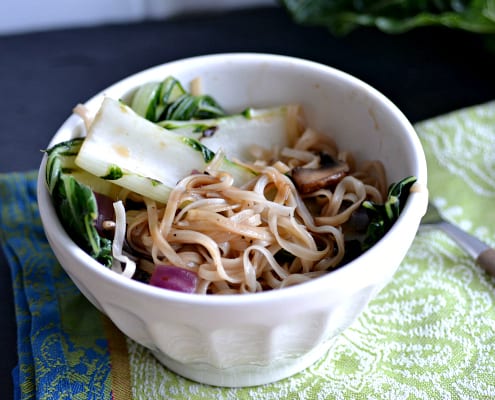 Don't be alarmed if you eat two bowls of this (or more) in a sitting, it's just that good. The star of the show is, easily, the sautéed bok choy. Bok choy is one of those amazing ingredients that is totally underutilized by most of the public, for reasons unbenounced to me. The crunchy stalk is the perfect compliment to the softer texture of the rice noodles. Paired with caramelized onions and garlic and you have something magnificent. Not bad for a dish with under ten ingredients!
Print
Simple Teriyaki Thai Salad with Bok Choy
A simple Thai salad made with healthy teriyaki sauce and some baby bok choy.
Author:

Claire Gallam

Prep Time:

5 mins

Cook Time:

12 mins

Total Time:

17 minutes

Yield:

4

1

x
8 ounces

rice noodles

1 tablespoon

butter

1/2

medium red onion, chopped

4

cloves garlic, minced

1/2 cup

mushrooms, sliced

4

stalks baby bok choy, leaves removed

1/4 cup

organic teriyaki sauce

1 1/2 tablespoons

crushed red pepper
Salt and pepper to taste
Instructions
Soak noodles in warm water for about 15 minutes, or until they start to soften.
In a wok, heat butter over medium high heat. Once melted, add onions and cook about 2 minutes. Add in minced garlic and mushrooms; cook until fragrant, about 2 – 3 more minutes.
Add in bok choy stems and leaves; cook until leaves start to wilt. Add in noodles and teriyaki sauce.
Stir fry noodles and vegetables until noodles are completely soft. Add in crushed red pepper, salt and pepper. Remove from heat. Serve immediately.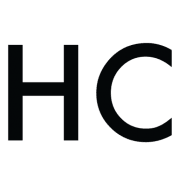 Claire Gallam
Claire is an aspiring nutritionist (and soon to be culinary student) with a serious addiction to bacon, wine, goat cheese and online shopping. She is recently married to a social media guru who loves *almost* everything she conjures up. She's a writer for the food section of SheKnows, a full-time recipe creator (and taste tester), a writer for FabulousFoods.com and a contributing writer for the Home and Gardening section of SheKnows. You can also follow her daily musings and find delicious healthy recipes on her food blog, The Realistic Nutritionist.